The year 2021 is drawing to a close. Some main highlights that we can look forward to in November are Deepavali which falls on the 4th of the month as well as the year-end school holidays!
If you're looking for suggestions on how to spend the school holidays, you can check out our list of activities to do with kids and our curated list of road trip itineraries right here in Singapore!
Also, PSLE results will likely be released towards the end of the month as well – good luck to all students collecting their results!
Check out our list of online and offline happenings in Singapore for November 2021 if you're looking for ideas on how to spend the day or week. Stay safe and healthy and remember to practise social distancing!
*******************************
1. Kumon Year-end Promotion Extended!
Due to popular demand, we're extending the 100% off registration fee promotion until 8 December 2021.
School holidays are the best time for children to cultivate soft skills and abilities such as independence, confidence and perseverance towards learning and strengthen their foundation skills in Maths, English & Chinese with Kumon.
At Kumon, our learning method is tailored to every individual's ability instead of age, enabling your child to learn independently at a "just right" level and progress to advanced topics in small steps at the pace perfect.
Attend a FREE Parent Orientation to learn how your child can reap the benefits of learning with Kumon and take on the school year ahead and beyond with confidence.
Website: kumon.sg
*******************************
2. YoRipe Junior Chef 2021
Does your kid love cooking? This school holiday, get them to join YoRipe Junior Chef 2021 – an online cooking competition for kids 5-13yrs. Win prizes like a Nintendo Switch Lite, Toys R Us vouchers and Cooking Appliances!
Nominations are OPEN!
How to join:
Download YoRipe app (on

Google Play

or

App Store

)
Post a 'Cooking Story' with a photo of your kid and a dish they cooked, tagging #YoRipeJuniorChef2021
Share with family and friends to get votes
The Top 20 from Nominations move onto the Semi-Finals. The Top 6 from the Semi-Finals move onto the Finals. (Decided by 40% public voting, 60% judging)
Date: 1 – 30 November 2021 (Nominations) | 4 – 5 December 2021 (Semi-Finals) | 12 December 2021 (Finals)
For more info, please visit here.
*******************************
3. Marks & Spencer's Must-Haves for a Christmas Party
Christmas is just around the corner! Parties are always the highlight of the season to celebrate the year-end and a renewed appreciation for relationships between family and friends. It's a season not just for good food, but for decoration and for gifting too. We share with you our top 10 picks from Marks & Spencer that are the essentials of any Christmas party.
For more info, please visit Marks & Spencer's Must-Haves for a Christmas Party.
*******************************
4. Christmas Trees from Mason Home Décor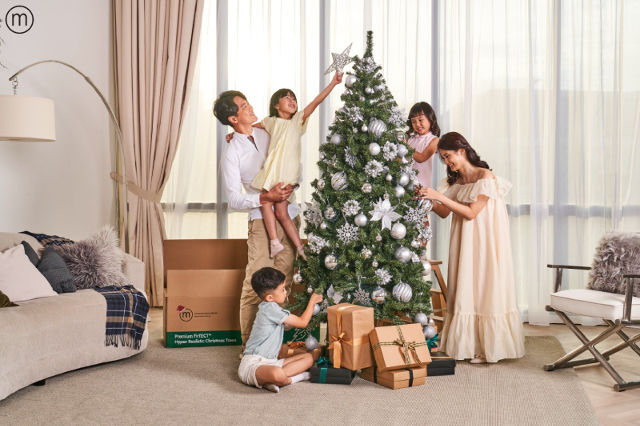 Mason Home Décor, Singapore's leading and largest Christmas store that offers a huge variety of Christmas décor and the Award-Winning designs of their Hyper-Realistic Christmas trees are manufactured to last a lifetime!
➡️ Related Read: Where to Buy Christmas Trees
Mason's Christmas trees are German Engineered exclusively with FirTECT™ technology, which develops the natural dark shade of green and supremely dense fir on their trees.
Enjoy up to 40% Early-Bird discounts when you shop for their Christmas Tree Value Bundles and their large collection of affordable ornaments today! Free delivery for orders above $150.
Website: www.mason.com.sg
*******************************
5. Allswell Bottle Flip Challenge Video Contest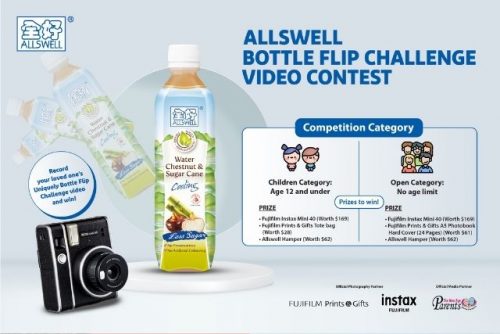 Join Allswell's contest that can allow all the family members to bond and take part in the challenge together to win prizes? Allswell invites you to participate in "Allswell Bottle Flip Challenge" Video Contest. Submit a 30-60 second original video of how you or your family members perform the bottle flip challenge.
Your video entry can be edited using 3rd party software or application to make it more interesting.
For more information, please visit Allswell Bottle Flip Challenge Video Contest.
*************************************
6. Julia Gabriel Centre Mindfulness Holiday Programmes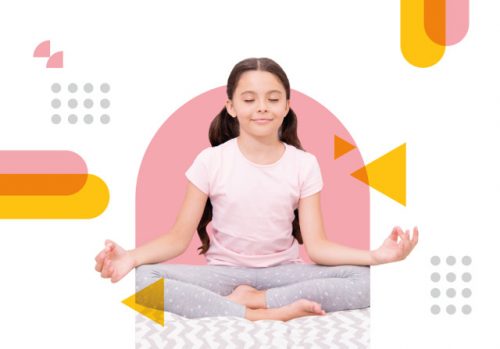 Make mindfulness a part of your child's daily routine.
Practising mindfulness regularly is known to increase children's ability to focus, manage their emotions, increase their sense of wellbeing and enable them to cope better in challenging situations.
This December Julia Gabriel Centre shares their expertise and understanding of how mindfulness can benefit young children with a unique holiday programme, Mindful Moments – Mastering the Mind.
Students in Primary One and Two will learn about the 24 character strengths, explore the value of kindness, collaboration and self-reflection, among many other aims, as they enjoy drama, design challenges, journalling and engaging stories.
For more information, visit here.
*************************************
7. Marshall Cavendish Education Nov / Dec Holiday Workshops 2021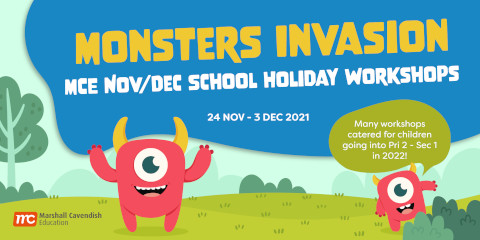 Is your child entering P2 – 6 next year? Join Marshall Cavendish Education (MCE) as we embark on a "Monster Invasion" journey whilst providing your child with the right skills to kick off the new year in all the different subjects – English, Math, Science and Chinese!
Not only that, MCE has also launched a new pre-school workshop catered for K1s and K2s separately, and curated a suite of workshops to target children interested in matters related to STEM or coding too!
Enjoy 10% savings for TNAP readers with promo code TNAP10.
Check out our workshops here.
*************************************
*************************************
8. Klook 11.11 Singapore Deals
Key highlights include 1-for-1 deals at Skypark Sentosa, Changi Experience Studios, and Southern Islands Yacht Cruise. Dream Cruises is also running a $11 for second pax promo now! Staycation deals including 1-for-1s will be available on 11 Nov 2021.
UOB Cardmembers can look forward to $11 off a minimum spend of $70 with the promo code [UOBPLAYWITHKLOOK]. Klook is also running a base 11% off, capped at $10, promo code [READYFOR1111].
For more information, please visit here.
*************************************
9. British Council's Nov/Dec 2021 Holiday Study Camps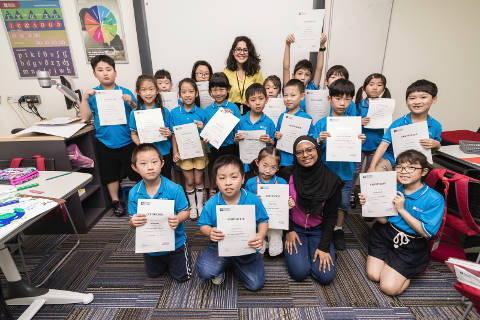 At the British Council we believe that language and communication skills are an integral part of almost every skill in life. That is why our Holiday Study Camps use English as a way to explore the world around us, developing problem solving, collaboration, critical thinking and creativity.
Each week, students explore a different theme while developing their written or spoken communication skills. Through these exciting topics, learners build their knowledge of the world around them and ignite their love of learning. We offer programmes for Early Years, Primary and Secondary-aged students.
To find out more information, visit here.
Enjoy up to 25% discount! Book our November/December 2021 Holiday Study Camp for your child now here!
*************************************
10. Age Reversal Scalp Treatment Giveaway by Organic Hair Regrowth Solutions Singapore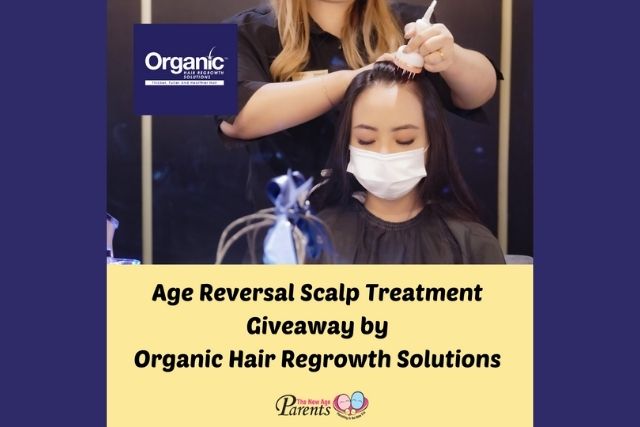 🥳 [Giveaway Alert] 🥳 Age Reversal Scalp Treatment + 50% off 1 other treatment by Organic Hair Regrowth Solutions Singapore! We will be selecting 6 winners for this giveaway, 3 winners each from IG and Facebook respectively.
For more information, visit Age Reversal Scalp Treatment Giveaway by Organic Hair Regrowth Solutions Singapore.
*************************************
11. Chengzhu Mandarin Centre Year-end Holiday Programmes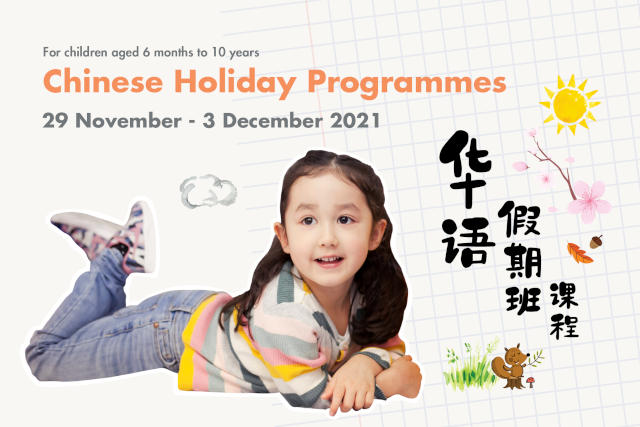 If you are worried about your child's momentum for learning Mandarin during the school break or you simply want them to experience the joy of the language, take a look at Chengzhu Mandarin Centre holiday programme line up. The verve, vivacity, warmth and passion of our skilled educators will motivate even the most reluctant child. Songs, music, dance, puppets, traditional Chinese arts, performance and writing practice are just some of the fun, creative and inspirational activities in store for your child (depending on programme) that will embolden them to share their learning with you at home!
For more information, visit here.
*************************************
12. The Rhetoric Collective Year-End School Holiday Workshops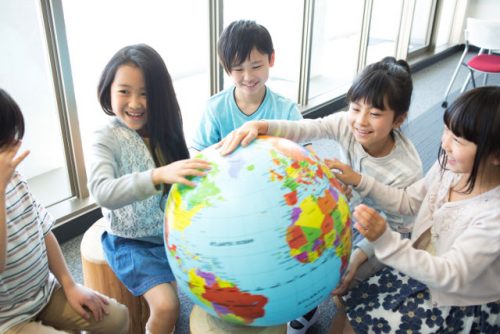 Empower your child on their journey to become a Future Thought Leader and rise above the noise! Develop their critical thinking and persuasive speaking abilities in a variety of workshops that will broaden their general knowledge and sharpen their skills.
With decades of experience coaching students from all walks of life to emerge champions at national competitions and improve their day-to-day communication, our expert coaches believe that with the right tools and training, anyone can communicate and anyone can debate.
With our regular weekly classes and holiday enrichment workshops, we provide vital opportunities for our students to hone their skills and improve their craft!
Enjoy up to $300 + $300 in savings when you register here!
*************************************
13. Julia Gabriel Centre Debating Holiday Programmes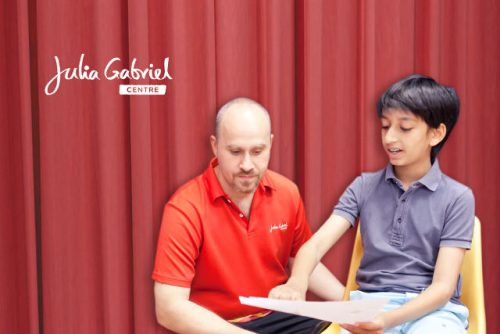 Join Senior Educator and Director of Julia Gabriel Education Mark Gabriel online for a week of stimulating discussion, role-play and debate. Drawing on his extensive experience of organising, convening and adjudicating Singapore and World Schools Debating Championships, Mark will share his enthusiasm for debate with primary and secondary students as they:
explore interesting issues from different view points
learn how to structure effective presentations and debate arguments
develop confident and persuasive public speaking skills
Improve your repertoire of eloquent language and learn how to win an argument compellingly – skills that are bound to advance you successfully through life!
For more information, visit here.
*************************************
14. Baybeats 2021
The bay beast returns with 4 days of solid hard-hitting good music! We're 20 this year and that's a milestone we couldn't have hit without you. There's no better way for us to express our gratitude than to present a line-up that reflects the raw, unbridled energy of the community we serve.
And of course, we're going full hybrid: register to watch concerts at Esplanade live, or watch the festival online in a single stream over 4 days from evenings to late.
Date: 4 to 7 November 2021
For more information, visit here!
*************************************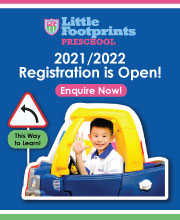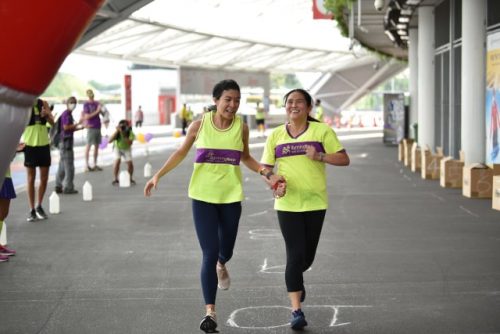 Run for Inclusion is the largest inclusive running event in Singapore where participants run alongside runners with special needs, including the hearing, intellectually, physically and visually challenged. This year, it will feature a virtual event where participants can race at their own pace and comfort. Participants can choose to take part in either of the two event categories; the 0-10km running or 0-20km cycling categories.
Date: 21 November to 31 December 2021 (Virtual Edition)
For more information, visit Run For Inclusion 2021.
*************************************
16. Kids Eat For Free at NY Verden
Looking for a kid-friendly restaurant to bring the family to this weekend? NY Verden is here to help you save some dollars with their KIDS DINE FREE promotion! From 28th October, every child below 12 years of age dines for free at NY Verden! The deal includes a complimentary Kid's Main & Beverage with every ala carte Adult Main purchased.
For more information, please visit Kids Eat For Free Singapore.
*************************************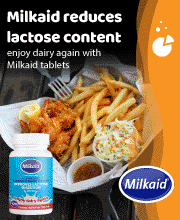 17. KKDay 11.11 Flashsale
Get 11% off sitewide with promo code "KK11OFF". Get a bonus of 10k GrabReward points when you make a minimum spend of $500 on KKday with GrabPay from 4 – 30 Nov 2021!
For more information, visit here.
*************************************
We are giving away complimentary movie passes and popcorn combo sets. 3 sets to be won.
For more information, please visit Rock Dog 2 Giveaway.
*************************************
The themed pop-up café welcomes fans into the world of the beloved Minions… without having to work for an infamous supervillain. With themed menu dishes and Minion-inspired artwork, the café offers a fun immersive experience creating the perfect backdrop for fans to create and share content across their socials.
Date: 28 October 2021 to 2 January 2022
For more information, visit Pop-up Minion Café.
*************************************
20. ​​World's First Molly 15: Into The Future Exhibition at Funan
The Molly 15: Into The Future exhibition makes its world premiere at Funan, Level 1 Centrestage, on 10 November in celebration of Molly's 15th birthday!
Molly's largest birthday bash in Southeast Asia takes you on an expedition with a kaleidoscopic series of MEGA Space Molly figurines including MEGA Space Molly x SpongeBob SquarePants, MEGA Space Molly x Keith Haring, as well as the latest addition to the exclusive series – the MEGA Space Molly Christmas. Venture into the future with Molly and relish the magical experience of jolly Molly's world this festive season with special AR Filters!
Find out more about this exclusive collaboration here.
*************************************
21. Istana Deepavali Open House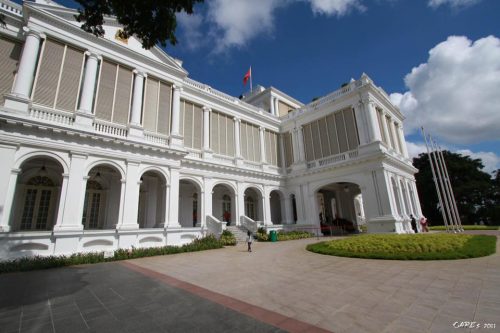 Visitors who wish to visit the Istana will have to apply for tickets in advance. Tickets will be allocated by an electronic balloting system. There are no charges for the tickets. Ticket application will open from Monday, 25 October 2021, 10am to Tuesday, 26 October 2021, 10am.
Date: 4 November 2021
Venue: Istana
For more information, visit Istana Open House Dates.
*************************************
22. Shopee's 11.11 Big Sale
With the season of giving approaching, shower some love over your little one at the Shopee 11.11 Toys, Kids and Babies Sale! From your daily necessities to your child's favourite toys, we've got them all! Don't miss out on the free welcome gifts and points when you become a member for free from brands such as Enfagrow, Abbott, Mattel & more!
The top spender can also win a Xiaomi Mi 43-inch Full Global HD SMART Android 4S TV, worth $599! If that isn't enough, there are also vouchers and cashback for you to claim!
For more information, please visit here.
*************************************
23. SG Brickfest 2021
LEGO® fans can rejoice – the official LEGO® fan exhibition Singapore Brickfest has returned this year, with a limited time only showing at ION Art gallery. The collection will include an exciting array of LEGO® displays, all custom-built by local and world class LEGO® artists.
The family-friendly exhibition will showcase a wide range of work, from ultra-detailed LEGO® dioramas to unique art sculptures that revolve around the two themes for this year. Visitors can reminisce about the past and immerse themselves in nostalgia with "Memories", or be mesmerized by the potential of what's to come with exhibits on the wild, futuristic theme of "Imagine".
Date: Now till 14 November 2021
Time: Weekdays: 11am – 9pm | Weekends: 10am – 10pm
Date: ION Art gallery, Level 4
*************************************
Note: All details are correct as at the time of publishing. While every effort has been made to ensure the accuracy and completeness of the information, no guarantee is given nor responsibility is taken for errors or omissions in the compilation. Readers are advised to check with the respective event organisers for the most updated schedules, venues and details.
---
It is the year-end November & December holidays. We have compiled a list of November-December School Holidays 2021 Activities for Kids. Click on the image below to find out more.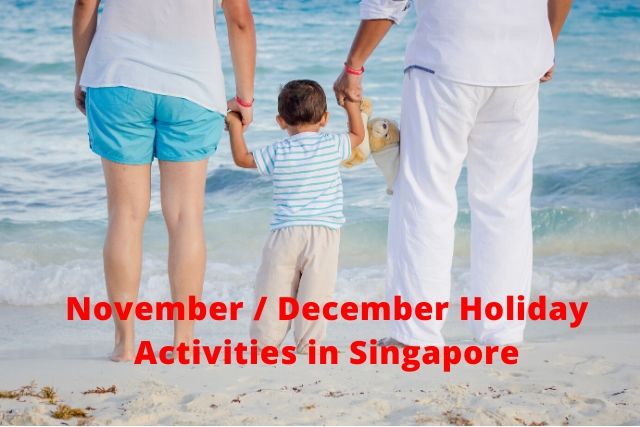 For other upcoming events, visit Events in Singapore.
* * * * *
Stay in touch! 📣 Subscribe to our Telegram here for our latest updates.
Want to be heard 👂 and seen 👀 by over 100,000 parents in Singapore? We can help! Leave your contact here and we'll be in touch.