The year 2020 is drawing to a close. Some main highlights that we can look forward to in November are Deepavali which falls on the 14th of the month as well as the year-end school holidays!
If you're looking for suggestions on how to spend the school holidays, you can check out our list of activities to do with kids and our curated list of road trip itineraries right here in Singapore!
Also, PSLE results will likely be released towards the end of the month as well – good luck to all students collecting their results!
Check out our list of online and offline happenings in Singapore for November 2020 if you're looking for ideas on how to spend the day or week. Stay safe and healthy and remember to practise social distancing!
*******************************
#1 Happy Starts – Year of Ox Baby Milestone Cards
Happy Starts is inspired by a mum of 3 young kids, who designed a pack of 30 baby milestone cards during her maternity leave this year to welcome Year of the Ox babies in 2021.
Made in Singapore, this set of baby milestone cards are designed with a Singapore flavour inclusive of End of Confinement, National Day, Racial Harmony and the festivals we celebrate in Singapore.
There are also exciting milestones inclusive of My First Crawl, My First Solids, My First Tooth, Sleeping through Night etc.
Ideal for parents to be and as a welcome gift for newborn!
For more information, visit us at Happy Starts Facebook and Instagram.
Happy Starts is giving away 3 sets of milestones cards to 3 of our followers! Visit our Instagram to find out more.
*************************************
#2 MoneySense For Your Child Free Workshops


MoneySense for Your Child aims to teach parents the importance of inculcating good financial habits from young. It covers ways that can help to give children money sense such as teaching and modelling healthy financial habits and budgeting.
Check Out Our Upcoming Workshops/Talks here.
*************************************
#3 Avis Car Rental – Car Rental Experience

The long-awaited school holidays are coming right up! If you're thinking of novel ways to entertain the kiddos, Avis Car Rental and TNAP have curated two off-the-beaten-path road trip adventures right here in Singapore that you can embark on together with your family this school holidays!
Avis Car Rental is also offering 10% off for TNAP readers for a validity period of 15 November 2020 – 31 January 2021 so you can go on these adventures with your family this upcoming school holidays!
Visit www.avis.com.sg/TNAP to book your rental car now.
For more information, visit Off-The-Beaten-Path Road Trip Ideas in Singapore.
*************************************
#4 Duinocode Holiday Workshop


November/December 2020 CHRISTMAS COMES EARLY Holiday Workshop!
Join our Christmas Comes Early 3-day workshop this holiday season, taught by MOE registered instructors. Let your child make their very first step into the world of text-based coding as they have fun with their robot. No prior coding knowledge required!
*FREE mBOT ROBOT INCLUDED WITH EVERY SIGN UP*
Limited seats, sign up now here!
*************************************
#5 Arts in Your Neighbourhood Nov 2020

Date: 12 to 29 November 2020
Venue: Kallang and Geylang
For more information, visit Arts in Your Neighbourhood Nov 2020.
*************************************
#6 The Logic Coders Holiday Program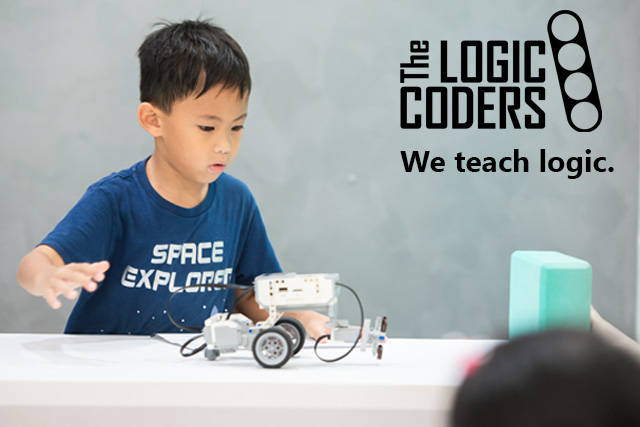 The Logic Coders is a coding school for kids aged 6-16 with a focus on logic. Our curriculum covers the 3 fundamental concepts of coding logic (loops, sequencing, and if/else), while incorporating math concepts to reinforce content taught in school. Certificates are provided on completion*. Classes are taught in small groups of 2-6 using Robotics (EV3) and Python.
We have 3 holiday programs: Junior Coders (ages 6-7), Core Coding Logic Program (ages 8-16) and Python Masterclass (ages 11-16).
Please call/whatsapp us at 9695 3777 for any enquiries.
*applicable for Core Coding Logic Program and Python Masterclass
For more details, please visit here.
*************************************
#7 Children's Season Singapore 2020 at ACM


Children's Season is back with both online and self-guided activities at the museum! For this Season, we reflect on hope, kindness, and resilience, values which help us stay connected with our loved ones and keep our spirits bright. Come join us to discover objects on our special Children's Season trail and create new memories with your family and friends.
Date: 21 November to 13 December 2020
Venue: ACM and ACM Website
Register your interest Children's Season Singapore 2020 at ACM.
*************************************
#8 British Council's Nov/Dec 2020 Holiday Study Camps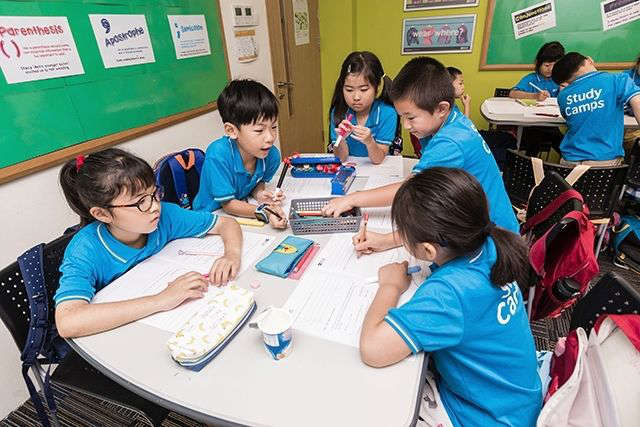 New for 2020! At the British Council, we believe that language and communication skills are an integral part of almost every skill in life. That is why our Holiday Study Camps use English as a way to explore the world around us, developing problem-solving, collaboration, critical thinking and creativity. Camps are available for Kindergarten, Primary and Secondary-aged students.
Date: 23 November to 18 December 2020
To find out more information, visit here.
*************************************
#9 TNAP X Sureclean Bundle Giveaway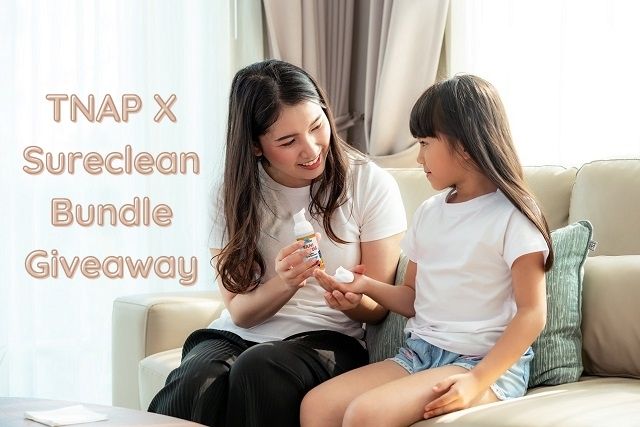 Sureclean is the trusted brand and leading hygiene supplier for over two-thirds of Singapore's local childcare industry, protecting children and families from infectious diseases such as HFMD.
We are giving away 7 x Sureclean Bundle worth $71.40 (inclusive of 1x Germclean 250ml, 1x Germclean 60ml, 1x Sanihands 180ml, 1x Sanihands 50ml) to our lucky readers.
To take part in the giveawau, visit TNAP X Sureclean Bundle Giveaway
*************************************
#10 Nickelodeon Day of Play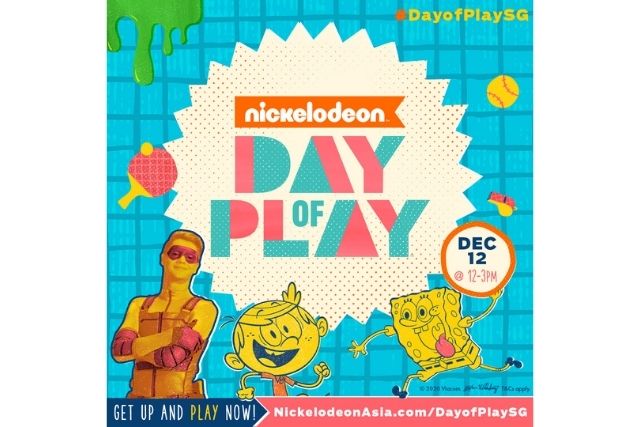 Nickelodeon is celebrating the power of play by interrupting their broadcast and showing you how to play in uniquely Nickelodeon ways! On Dec 12, play along and enter the Day of Play Challenge to win the biggest play gadgets like the PlayStation 5 and Nintendo Switch, plus a chance to see yourself on TV!
To help you prepare for Day of Play on Dec 12, Nickelodeon is giving away 3 Play-cation Packs stuffed with Nickelodeon collectibles worth $200. Find out more here.
*************************************
#11 Doraemon at National Museum of Singapore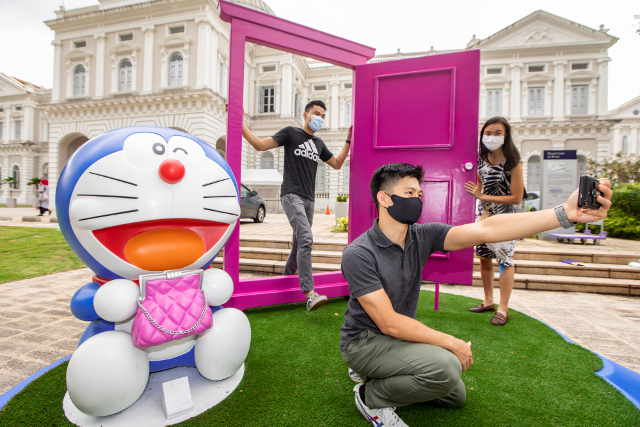 Everyone's favourite cat type robot is making his way to the National Museum of Singapore (NMS) for Doraemon's Time-Travelling Adventures in Singapore. Visitors can look forward to rediscovering Singapore and meeting Doraemon, a beloved character many of us grew up with, through photo opportunities within the museum's grounds and specially-designed collectibles.
Date: 31 October to 27 December 2020
Time: 10am – 7pm (Last admission is at 6.30pm)
Venue: National Museum of Singapore
For more information, visit Doraemon at National Museum of Singapore.
*************************************
#12 Discovering Potential Interview Workshops

The interview represents a pivotal moment that can change the career or life path you are on. Join Discovering Potential's public workshops in November to accelerate your mastery of interview skills.
Discovering Potential specialises in interview skills training and they provide clients with interview skills coaching and conduct workshops for various organisations. This November, they have 3 public workshops – designed for students and job seekers. Each workshop targets to provide participants with clear tips and techniques as well as to empower each individual to be confident during their interviews.
For TNAP readers, enjoy a special promo code: nap30 (valid now till November 27, entitling you to 30% off workshop ticket price).
Register your interest here.
*************************************
#13 Southeast Asia's first Jurassic World Cafe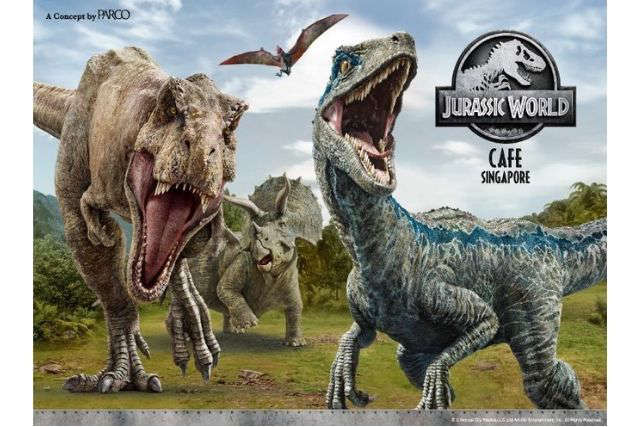 In a first for Southeast Asia, people in Singapore will now be able to step back millions of years and feast amongst the dinosaurs 🦕🦖 at the Jurassic World Cafe, based on the original concept seen in THE GUEST Café & diner, a themed cafe operated by PARCO in Japan. The pop-up dining and retail location will open doors to the public from 6 November 2020 to 3 January 2021.
For more information, visit Jurassic World Cafe in Singapore.
*************************************
#14 Dine Well, Do Good with Hi5SG

Dine well and do good with Hi5SG from now till January 2021. By the people who brought you savefnbsg, and a key initiative under the SingaporeRediscovers campaign, Hi5SG aims to aid business recovery for Singapore's F&B industry through special perks and privileges for dine-in, takeaway or delivery islandwide.
3Coming together in the kampung spirit and supporting each other during the current COVID-19 pandemic, all participating restaurants will also be donating a portion of their proceeds to =DREAMS by South Central Community Family Service Centre, that will aid underprivileged children in the development of their potential.
For more information, visit Hi5SG.
*************************************
#15 How To Win At Parenting A Newborn

Parenting is not one-size-fits-all nor does it come with a manual. To help you navigate the first days of life after birth, here's a webinar on How To Win At Parenting A Newborn, a Cherish Nature's Gift™ antenatal series presented by Hegen, Singapore's leading breastfeeding solutions brand.
The online event is free and will be held on Wednesday, 25 November, 730pm – 930pm. Couples can look forward to fresh content by sought-after baby experts in Singapore. Paediatrician, Dr Ong Eng Keow, will cover common newborn illnesses; sleep expert, Zoe Chu, will dispense sleep tips; and breastfeeding guru and Hegen's Founder and CEO, Yvon Bock, will help kickstart your breastfeeding journey.
For more information and to register, visit here.
*************************************
#16 LEGO® Festive Carnival at CapitaLand Malls

CapitaLand malls in Singapore ring in the year-end festivities with the largest LEGO® Festival Carnival in Southeast Asia. In the spirit of the holiday season, from 11 November 2020, bask in the festive spirit with carnival-themed installations in 13 CapitaLand malls across the island.
Look forward to unique holiday moments with thematic installations, festive cashback, exclusive WhatsApp stickers, a social media challenge, a spend-and-win draw with cars to be won, and best of all, opportunities to give back to the community. Capture your special moments with these LEGO® installations and share it on social media with friends and family with the #FestiveCarnivalatCapitaLandMalls hashtag.
For more information, visit here.
*************************************
#17 Dreamseeds Arts Fest


Launched in 2016, Dreamseeds Arts Fest (DSAF) is an annual inclusive arts festival proudly headlined by Club Rainbow (Singapore) beneficiaries; children and youths with chronic illnesses.
This 5th edition festival programme responds to the theme – Prism of Imagination, exploring how our budding artists draw inspiration from their surroundings, personal and shared stories, as well as with the world at large.
For the first time, DSAF moves online with a virtual art exhibition and streamed performances. So sit back and be entertained at what we have to offer at the comfort of your home!
Date: 28 November to 2 December 2020
For more information, visit Dreamseeds Arts Fest.
*************************************
Note: All details are correct as at the time of publishing. While every effort has been made to ensure the accuracy and completeness of the information, no guarantee is given nor responsibility is taken for errors or omissions in the compilation. Readers are advised to check with the respective event organisers for the most updated schedules, venues and details.
---
It is the year-end November & December holidays. We have compiled a list of November-December School Holidays 2020 Activities for Kids. Click on the image below to find out more.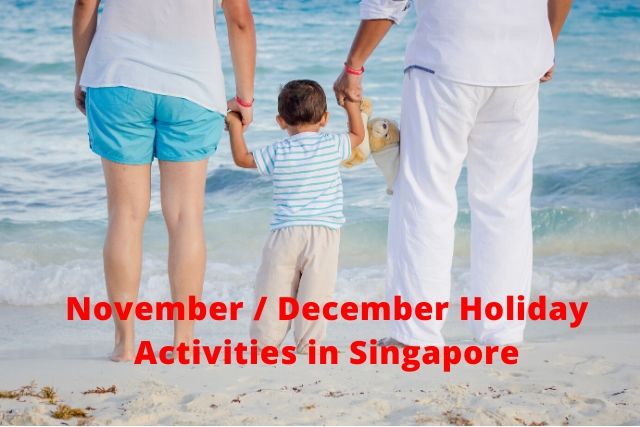 For other upcoming events, visit Events in Singapore.
* * * * *
Stay in touch! 📣 Subscribe to our Telegram here for our latest updates.
Want to be heard 👂 and seen 👀 by over 100,000 parents in Singapore? We can help! Leave your contact here and we'll be in touch.