Are there toys your kids have outgrown lying around at the back of your closet? Do you have pre-loved books, or furniture that you no longer use but are in still in good condition?
Here's our guide on where you can donate your pre-loved items to help those in need. Not only will you be doing something meaningful, you'll also be able to free your home of clutter without having to toss things into the trash.
See also: How I decluttered my home the Marie Kondo way

EcoBank Singapore
Photo: EcoBank Facebook page
What: If you have something that's too good to throw away, EcoBank it! Ecobank's collection drive has started, and they are welcoming donations. All donated items will be sold at our Ecobank Bazaar happening soon in March 2019. The proceeds will go to charity.
Items to donate (that are in good, re-saleable condition:
Toys
Clothes
Books
Accessories
Note: Ecobank Singapore does not accept donations of textbooks and exam practice books, inner wear and CDs.
How and Where: Items can be dropped off at any of our 7 collection points below:
Republic Plaza – 9 Raffles Place, Level 1
Quayside Isle – 31 Ocean Way, Basement 1, Management office
City House – 36 Robinson Road, Lobby
Fuji Xerox Towers – 80 Anson Road, Lobby
Central Mall Office – 1 Magazine Road, Level 1, Customer service counter
City Square Mall – 180 Kitchener Road, Basement 2, Near escalators
South Beach – 38 Beach Road, Basement 1, Near Starbucks
Contact: Follow their Facebook page, www.facebook.com/EcoBankSG/ for more news.

Angel Gowns Singapore
Photo courtesy of Angle Gowns
In August 2016, a group of ladies came together to form Angel Gowns Singapore. Angel Gowns Singapore produces little garments, otherwise known as angel gowns, from donated wedding gowns to cater to the needs of bereaved families. Angel gowns are made for babies who lost their lives due to miscarriages, stillbirths or other complications in the course of pregnancy.
You can support our work in the following ways:
Donations in kind (wedding gowns, tea dresses, suits, ribbons, lace, buttons)
Volunteer to help in sewing, deconstruction, cutting, couriers etc
Monetary donation to help fund our purchases and logistics
Spread the word in any way possible
Get to know them through their work on their Facebook page www.facebook.com/AngelGowns.SG.

Global Ehsan Relief Singapore
Photo: Gloabal Ehsan Relief Singapore Facebook
What: Global Ehsan Relief aspires to excel in humanitarian relief, providing humanitarian services with the highest level of compassion, professionalism and care.
Items to donate: Pre-loved clothes
How & Where: Global Ehsan Relief Singapore Office, 93 Joo Chiat Road. Their office is open for donations every day (except PH).
Contact: For any enquiries, feel free to call 8311 0546.
Get to know them through their work on their Facebook page www.facebook.com/globalehsanreliefsingapore.

Pass-It-On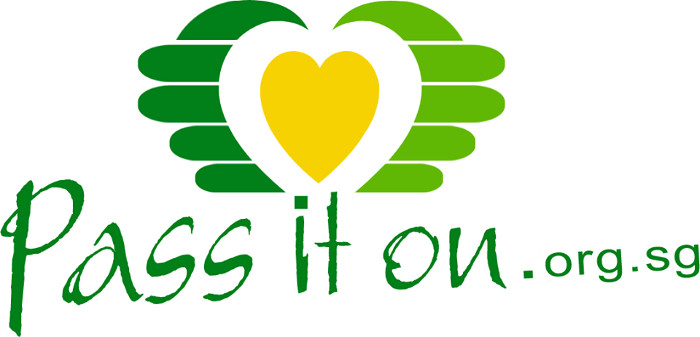 Photo: passiton.org.sg
What: Pass-It-On is a second organisation you can approach to give your pre-loved furniture a new lease of life. This non-profit project, managed by the Helping Hand, makes donating easier and more efficient by matching pre-loved items that the general public can offer to lower-income families in need.
Items you can donate:
Home appliances
Home furniture
Medical aids, mobility aids, and learning aids
How & Where: Voluntary Welfare Organizations (VWOs) submit requests for items that their clients need on an online portal, and you can "grant a wish" at www.passiton.org.sg/grant-a-wish by donating those items. Alternatively, you can also list items you'd like to donate, and a VWO will contact you directly to arrange collection if it can be used to help the needy.
Contact: Visit www.passiton.org.sg or call +65 8511 9160 on Mondays to Fridays from 9am to 5pm.

The Salvation Army
Photo: ijamestann.blogspot.sg
What: The Salvation Army is probably the first thing that comes to mind when someone mentions 'thrift store', and its prominent mega family thrift store in Upper Bukit Timah is a go-to place for vintage secondhand finds for many Singaporeans.
This international charitable organisation has had a base in Singapore since the 1930s, and seeks to help the underprivileged without discrimination. You can help the local community by donating your pre-loved or unused items for resale at any of their thrift stores.
Items you can donate:
Clothing
Furniture
Household goods
Electronic devices
Toys and books
How & Where: Drop your items off at Donation In Kind booths located all over the island. Addresses of the booths can be found at www.salvationarmy.org/singapore/dik_fts.
If you have bulky items, you can arrange for a collection service by calling +65 6288 5438, booking online at www.redshieldindustries.com, or emailing donor@SMM.salvationarmy.org with a brief description of the items you wish to donate, your collection address and contact number.
Contact: A list of all their centres and thrift stores are up on their website at www.salvationarmy.org/singapore/locate_us

SCWO's New2U Thrift Shop
Photo: racheeng.wordpress.com
What: Salvation Army isn't the only organisation with a thrift store – the Singapore Council of Women's Organisations (SCWO) has one of their own too. The New2U Thrift Shop is run entirely by volunteers and has been open since 2000.
Everything sold by the store is donated and amazingly cheap – as low as a dollar! Proceeds go towards SCWO's various social initiatives, such as Star Shelter, a safe refuge shelter for battered women and children.
Items you can donate:
Pre-loved clothing
Bags and accessories
Shoes
Books and Toys
Household items and ornaments
Crockery and utensils
Note: New2U does not accept furniture, used electrical items, used towels, or old videocassette tapes
How & Where: Items should be clearly labelled as 'Donations for New2U', and dropped off at SCWO Centre at 96 Waterloo Street, Singapore 187967 on any day of the week between 9am and 10pm.
Contact: Visit the thrift's websites at www.facebook.com/New2UShop and www.scwo.org.sg/index.php/new2u-thrift-shop, or give the shop a call at +65 6837 0611.

MINDS Shop
Photo: unlikelyladyofleisure.wordpress.com
What: Movement for the Intellectually Disabled of Singapore's (MINDS) Shop is not just another thrift store. The exceptional thing about this thrift store, in particular, is its unique employees.
These employees are MINDS' clients, and the shop provides in-house training on how to interact with customers, as well as how to organise and tag goods for sale. This store additionally provides an invaluable opportunity for the general public to understand the challenges faced by the intellectually disabled.
Items to donate: Furniture, clothes, collectibles, house wares
How & Where: Drop in at any one of their stores at Margaret Drive, Woodlands Ring Road, Lorong Napiri, and Rosyth Road during opening hours. More details can be found at www.minds.org.sg/Shop.html
Contact: Visit their website at www.minds.org.sg. Alternatively, contact Ms Linda Yusop at shawalindah.hq@minds.org.sg or +65 8180 2095.

Singapore Freecycle Network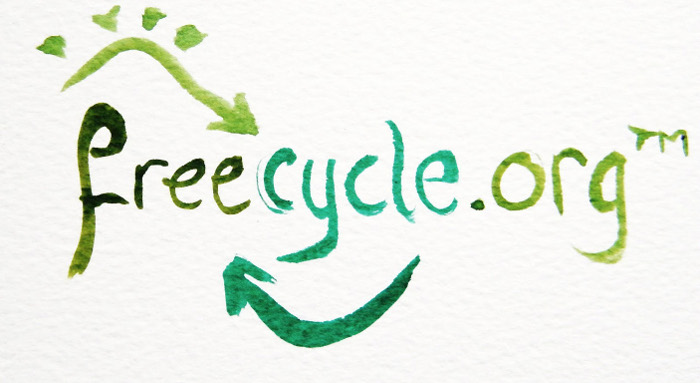 Photo: freeweekly.com
What: As a final option, if you can't find anywhere else to donate your pre-loved goods, the Singapore Freecycle Network aims to promote recycling and keep useful items out of landfills by connecting people who are giving items to others who are seeking them. All items must be given for free in accordance to group guidelines.
Items to donate: Essentially anything and everything. As the saying goes, one man's trash is another man's treasure.
How & Where: The process takes place entirely online at www.facebook.com/groups/iamfreecycle. Post a picture of your item on the Facebook group and anyone interested can contact you directly and collect the item himself/herself.

Tzu Chi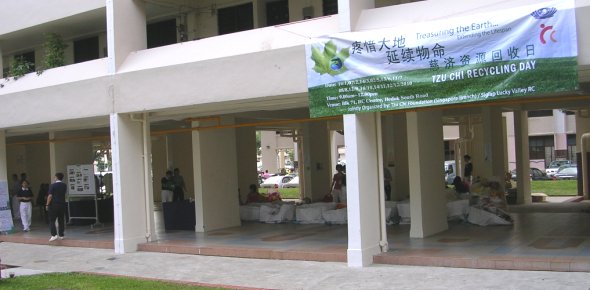 Photo: ZeroWasteSG
What: Every second Sunday of the month is the designated monthly recycling day of Tzu Chi Singapore. To engage their respective communities, Tzu Chi volunteers would go around the neighbourhoods to invite residents to deliver their recyclable items to the recycling points.
Poster boards are also erected at the respective points to increase public awareness about environmental-friendly living; residents are often encouraged to try their hands at the sorting of the recyclable items too.
Items to donate:
Clothes
Electrical appliances
School bags
Leather
Belts
Shoes
Soft toys
CDs
How & Where: You can drop off your items at the various recycling points across Singapore.
Contact: Call them at +65 829958 or drop them an email at info@tzuchi.org.sg. For more info, visit their website www.tzuchi.org.sg

Dignity Mama Stall
Photo: Dignity Mama Facebook
What: The intention of Dignity Mama Stall is to put parents with challenged youth together to manage a retail stall selling second-hand books. An initiative of Project Dignity Pte Ltd, the stall sells used books, which are managed by mothers and children with special needs.
Items to donate:
Storybooks
Comics
Management books
Encyclopedias
Magazines,
Arts & craft books
Autobiographies
Please ensure that the books and magazines are in a good state as these books will be sold as second-hand books by beneficiaries of Dignity Mama Stall to members of the public to raise funds.
How and Where: Due to overwhelming response and limited company storage space, they are not accepting any books temporarily. Dignity Mama hopes to resume book drop offs in March 2019. Follow them on their Facebook page www.facebook.com/dignitymama for more updates!
Contact: Email them at enquiry@projectdignity.sg or you can call them at +65 8363 5072. Visit their website dignitymama.sg

Willing Hearts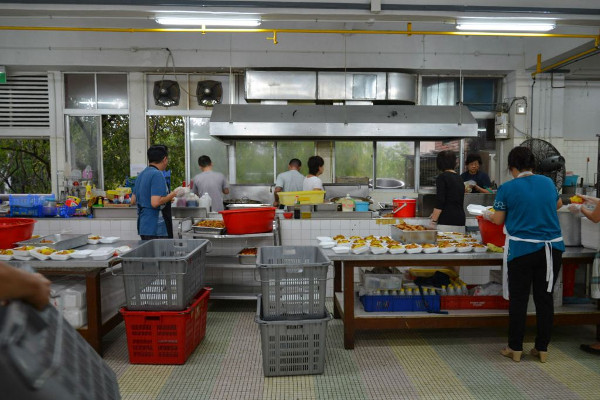 Photo: People of Singapore
What: Willing Hearts is a secular, non-denominational and non-affiliated charity, that aims to provide daily meals and other support services to the underprivileged, the needy, and other marginalised members in Singapore.
They operate a soup kitchen that prepares, cooks and distributes about 4,500 daily meals to the needy, 365 days a year. Beneficiaries include the elderly, the disabled, low-income families, children from single-parent or otherwise poverty-stricken families, and migrant workers in Singapore.
Items to donate:
Rice
Cooking oil
Toiletries
Clothes
Necessities
How & Where: There are various distribution spots in Singapore.
Contact: Lily, +65 6476 1098 or email them at willingheartsingapore@gmail.com. Visit their website www.willinghearts.org.sg/donate

Uplift Project Singapore
Photo: Uplift Project Singapore Facebook Page
What: Uplift Project is a volunteer group founded in Australia who collect and ship second-hand and new bras, and coordinate their distribution to underprivileged women all around the Asia-Pacific region. They accept any style bras, nursing, maternity or breastfeeding bras, Mastectomy and nursing pads.
Items to donate: Preloved bras and nursing bras
How & Where: Postal addresses of where you can drop off your items will be updated on their Facebook page
Contact: Email singapore@upliftbras.org to find out where your items can be dropped off.

Blessings in a Bag
Photo: blessingsinabag.org
[Update] Blessings in a Bag is currently closed to receiving donations-in-kind due to overwhelming generosity from folks in Singapore who gave van loads of items to them over the Christmas season.
What: Blessings in a Bag is a non-profit organisation, which brings bags of toys, hygiene products, clothes, and school supplies (otherwise known as "blessings") to disadvantaged children in rural villages across Southeast Asia. After you donate, suitable items will be distributed to communities in need, while the other items will be resold in Singapore and the funds collected will be used to cover operational costs.
Items you can donate:
Clothes for babies and children
Books for children 12 and under
Children's school bags
Gently used or new art and craft supplies
McDonald's happy meal toys
Educational games (such as puzzles, flash cards, or board games)
Blankets
Recyclable tote bags
Contact: Visit the organization's webpages at www.facebook.com/blessingsinabag
By Michele See, updated by Michelle Ang
If you find this article useful, do click Like and Share at the bottom of the post, thank you.
Want to be heard and seen by over 100,000 parents in Singapore? We can help! Leave your contact here and we'll be in touch.