From budding entrepreneurs, future innovators, to charismatic speakers, we round up the best enrichment courses across the island for kids from 6 months old to Primary 6.

CHINESE
Chengzhu: chengzhu.edu.sg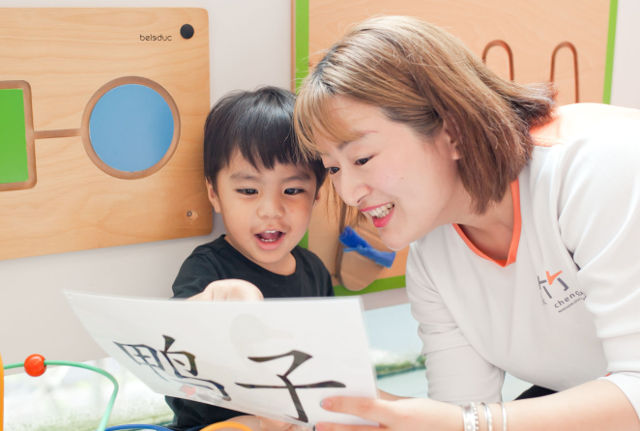 Having trouble getting your child interested in Mandarin? Chengzhu is your solution. It offers a range of language and literacy, creative writing and cultural arts programmes that nurture a love of learning Mandarin. Following Julia Gabriel Education's unique EduDrama® methodology, the centre uses children's drama, combined with planned educational outcomes to foster a love of Mandarin. Chengzhu also holds annual Chinese Cultural Arts Night to encourage a whole Chinese environment, where children and their families are immersed in both language and culture,
---
Yang Language School: yanglanguage.com.sg
Yang Language School is far from your traditional teacher-centric spoon-fed enrichment class. It adopts a student-centric approach, where fun, interest and interactivity are valued. Students are encouraged to think and question rather than to just listen to the teachers. The only Chinese enrichment centre to adopt the Bloom's Taxonomy way of learning, teachers use pictures, music and movement and even social media tools are used as means to make the learning process enjoyable and engaging.
Find out more about their bloom Taxonomy way of learning here.
---
Chinese Bridge Language School: chinesebridge.com.sg
If you're looking for a Chinese programme for your child that is continuously strengthened and aligned with the Ministry of Education (MOE) Chinese syllabus, Chinese Bridge Language School (the refreshed Molin Tutorial Centre) is your go-to. It's Preschool, Primary School, Secondary School, Oral, Composition and Comprehension programmes nurture students to have the ability of independent thinking and oral skills, broadening their general knowledge beyond academic studies.

ENGLISH
British Council: britishcouncil.sg
British Council is the UK's international organisation for cultural relations and educational opportunities. Through well-planned courses by highly-qualified and experienced teachers, their pre-school enrichment course is focused to nurture children's interest in the English language. Expect lots of fun, interactive and playful learning environment in a British Council class.
British Council is now offering its Nursery 1 course at their Tampines centre from 2018. The Nursery 2 and Kindergarten courses are also available at their Napier Road Centre, Marsiling Centre and Toa Payoh Centre.
---
I Can Read: icanread.asia/singapore/english
The I Can Read reading programme helps students to see how letters combine to create invariant sounds and empowers the student to take control of his or her own reading progress. It teaches three essential skills important to new readers: Phonemic awareness, Phonics and Blending sequences of phono-graphemes. Commencing with simple, straightforward words, the student progresses to learn more difficult phoneme combinations, building upon his or her successes along the way.
Find out more about how I Can Read's unique system teaches children to be confident readers.
---
MindChamps Reading and Writing: mindchamps.org/mrw
If you're looking for a programme that breaks away from usual rote learning, this is the programme for your child. Developed by global early childhood literacy experts, The MindChamps Reading & Writing programme is designed to not only greatly enhance your child's ability to read and write, but to also instill a champion mindset for confidence and effective cognitive learning.
---
LEAP Education Group Pte Ltd: leapschoolhouse.com.sg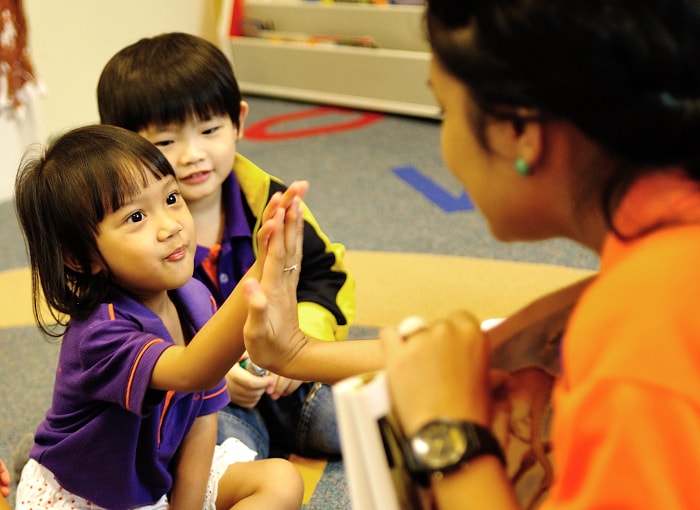 At LEAP SchoolHouse, children from 8 months to 6 years of age are guided into the four skill domains of language development – listening, speaking, reading and writing. Never expect a dull moment at a LEAP class! Children will be actively engaged in activities and participating in meaningful tasks through role-playing, singing, creative movement and reading.
---
Lorna Whiston Schools: lornawhiston.com
Established in 1980, Lorna Whiston offers English Enrichment, Speech & Drama and Preschool programmes. Their English and Speech and Drama programmes have proven to be highly successful over the past 37 years, ensuring that each child is well prepared in English, and confident as presenters and performers of spoken English.
---
LiteracyPlus Centre: literacyplus.com.sg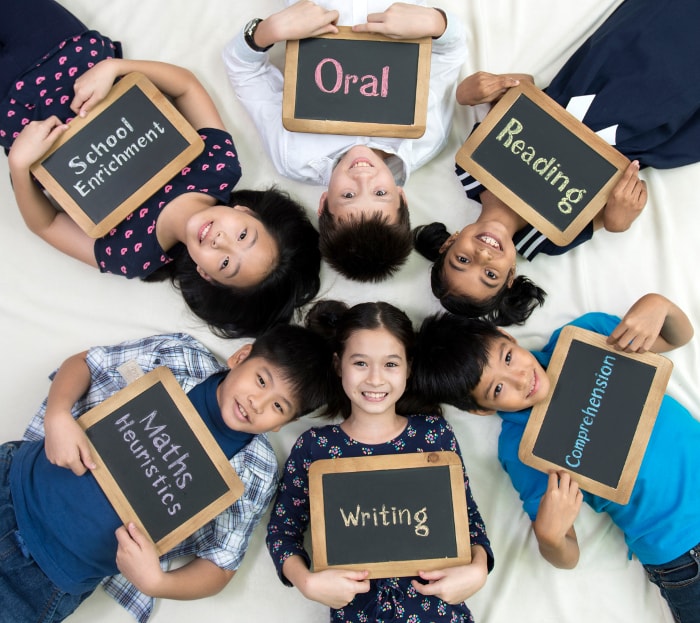 Want your child to pick a book and love reading? LiteracyPlus takes an integrated approach to building reading fluency. Their Preschool English Programme does not teach phonics in isolation. It combines phonics with sight word recognition and teach words in the context of sentences. Award-winning picture books are in their read aloud, shared reading and independent reading sessions. Besides offering Preschool English, Primary and Secondary School English, it also offers a Primary School Mathematics programme from P3 to P6.
---
My English School: myenglish.com.sg
Looking for a step-by-step and systematic approach to learning phonics and English? You'll be happy with My English School. Their systematic, structured reading programme and phonics classes maps out each child's progress through all the stages of literacy from phonemic awareness to fully independent comprehension. To ensure there is sufficient attention from the teacher to the individual student, My English School maintains a small student to teacher ratio per class.

MATH
Seriously Addictive Mathematics: seriouslyaddictivemaths.com.sg
Seriously Addictive Mathematics is a multi-award-winning enrichment program based on the Singapore M.O.E Maths syllabus for children aged 4 to 12. The program is delivered through a combination of Classroom learning and Worksheets learning. Students learn Maths at their own pace, according to their own ability. The unique program is trusted by parents in Singapore as well as in 15 other countries including Malaysia, Thailand, India and the United States.
Read more about their effective two-pronged approach to teaching Maths here.

BRAIN DEVELOPMENT
Heguru Education Centre Pte Ltd: hegurueducation.com.sg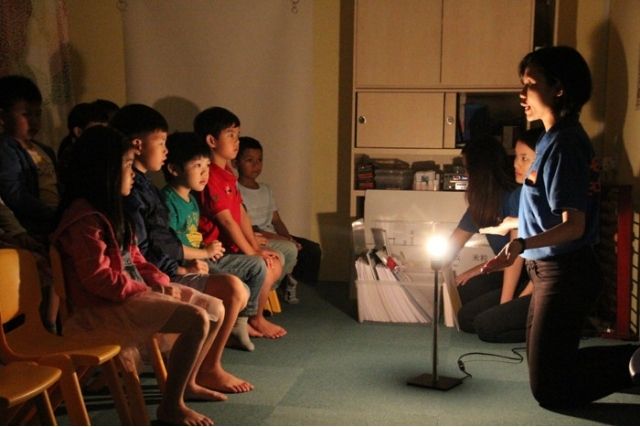 Heguru Education Centre offers the Heguru Education to maximise the development of your child's right brain during the first 6 years. If you're looking a holistic programme that can help to boost their overall confidence, this is the programme to enrol for. The heart-based brain development programme is developed to discover a child's hidden talent, hone their critical thinking skills and boost their self-esteem to become more independent.
Click here to find out what goes on in a Heguru Class at Heguru Education Centre, and read why these mothers are raving about Heguru's programme.
---
Happy Train: happytrain.com.sg
The Happy Train programme is a holistic brain-training programme conducted in a tri-lingual environment to enrich children's growing minds through a variety of games, hands-on activities and guided play. Lessons are conducted in English, Mandarin and Japanese, to help children develop rich neuron connections that are critical for optimal brain growth. With their own hand-made teaching materials, children are motivated to explore concepts and ideas through experiential learning.
Read our review of Happy Train to have a sense of what goes on in a Happy Train class.

SPEECH AND DRAMA
Julia Gabriel Centre Pte Ltd: juliagabriel.com
With over 20 years of experience, Julia Gabriel Centre's unique EduDrama philosophy has empowered thousands of children and adults to communicate confidently and expressively. Teaching takes place in small groups to ensure close attention to every child's individual learning style. It offers programmes for children from 6 months to 18 years old that engage and challenge them to express ideas through voice, speech, language, music, movement, art, writing, performance and visual media.
See also: Benefits of Speech and Drama

ETIQUETTE
Krystal Charm Etiquette Academy: krystalcharm.com
Good etiquette and character education start from young. Krystal Charm Etiquette Academy provides a whole suite of enriching etiquette, character education and personal development programs to meet with the growing needs of our young to ensure everyone has the opportunity to progress and become the ambassador of positive social etiquette and character building in our family, social groups and country.

STEM (Science Technology Engineering Math)
Thinker Tinkers: www.thinkertinkers.com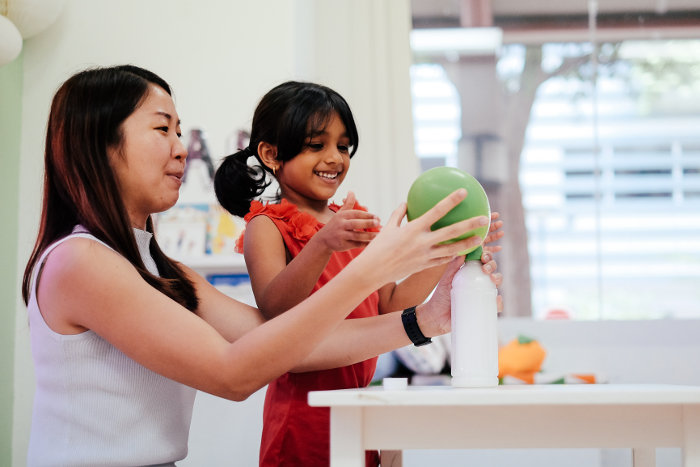 Thinker Tinkers offers STEM programmes specially designed by a team of highly qualified educators consisting of both ex-MOE Science Specialist and Experienced Early Childhood Educators for preschoolers aged 5 to 6. They believe in learning through play and hands-on activities that inspire curiosity and creativity by getting preschoolers to solve real-life problems.
We sat in at a STEM class at Thinker Tinkers to find out why STEM has been dubbed as the future of education.

SCIENCE
Terra Minds Science and Robotics: www.terraminds.com.sg
The junior science class at Terra Minds is a proprietary Science curriculum that aims to develop children's curiosity towards their environment through hands-on learning. The focus on hands-on learning through experiments and nature field trips is an effective way to inculcate an interest in learning. Through this programme, children have seen how abstract Science concepts come alive and most importantly, they are able to relate to their experiences and even apply to them. For those who love building robots, they can try their hands on Wonder Robots, LEGO® WeDo and LEGO® Mindstorms EV3.
---
The Tinker Hub: www.thetinkerhub.sg
Combining play, imagination and discovery, The The Tinker Hub offers a whole range of robotics, science, Lego, Little Gym and Literary Arts programmes and holiday camps for kids aged 4 to 12. In each programme, children are encouraged to work in teams, communicate and explore new ideas.

ART
Heart Studio: heartstudiosg.com
heART Studio is not just about art. Age appropriate activities are designed to engage and inspire, and to cultivate creativity. Each week, children get to explore various kinds of medium and art techniques. heART Studio also supports inclusivity and opens its door to children with special needs. Through art, Founder Rena Chew believes it enhances children's thinking, and prepares them for life. Read more about her teaching philosophy here.
---
Little Artist Art Studio Pte Ltd: little-artists.com
Creating art in a fun-filled, pressure-free atmosphere pleasurable experience – that's Little Artist Art Studio! Starting with the fundamentals of colour and composition, children are introduced to a variety of mediums, techniques and art forms. Once the core-skills are established, children are encouraged to explore freely according to their aptitude and interest.

BAKING
Genius R Us : geniusrus.com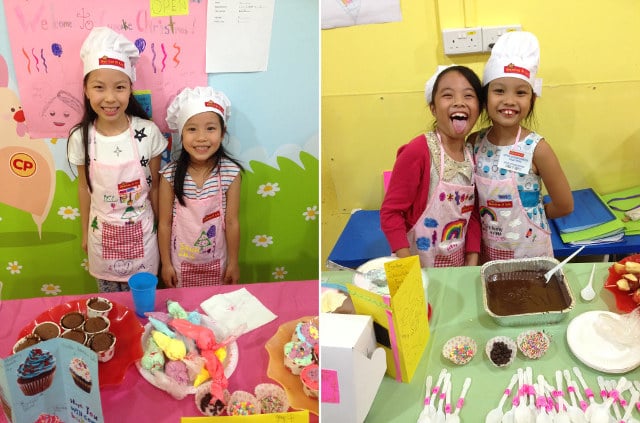 Genius R Us is a baking cove where kids build their confidence and learn skills beyond the perimeter of a classroom. With more than 100 recipes (and counting!) for cookies, cakes, muffins, and savoury treats to make and bake, coupled with easy-to-follow instructions, it's no surprise that their recipes are a hit! Specializing in their very own Kidz Can Bake!™ and Tots Can Bake!™ series of workshops, Genius R Us has conducted workshops for over 75,000 happy kids.
Read more about the benefits of baking for kids here.

DANCE
Crestar Dance: crestardance.com.sg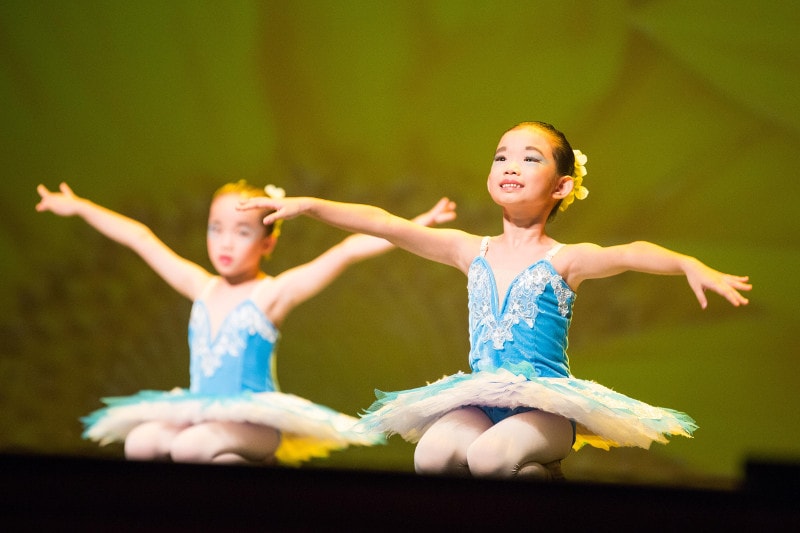 At Crestar School of Dance, students learn to be the best they can be and acquire character, poise and confidence. Structured dance lessons are taught by a team of dedicated full-time professional dance instructors. The school offers a wide range of dance courses for children aged two-and-a-half years and above. Courses include Ballet, Modern Theatre, Modern Jazz, Contemporary, Hip Hop, Chinese Dance and Street Jazz amongst many. Annual Dance concerts are held to showcase their students' talent and skills.
---
Jitterbugs Swingapore®: www.jitterbugs.com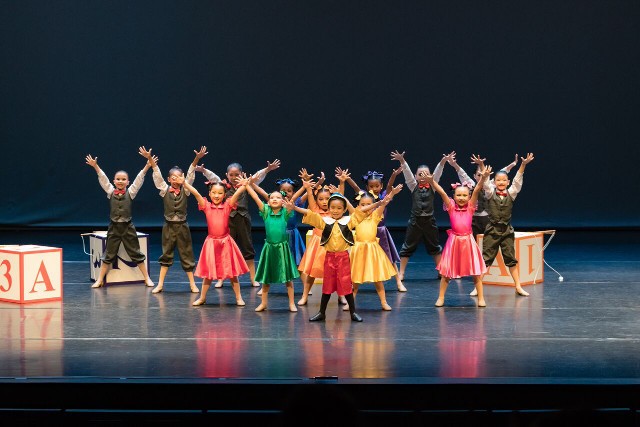 Committed to providing excellence in dance education, in a safe, supportive and nurturing environment, Jitterbugs Swingapore® encourages students to achieve their own personal potential, while experiencing the joy of dance. It offers a holistic dance education that encourages students to study multiple dance genres, from Classical Ballet, Modern Jazz, Tap to Contemporary Dance.
Ever wondered what goes on during a Tap Class for kids? Click here to find out!

SPORTS
Sport4kids Pte Ltd: sport4kids.sg
Sport4Kids provides a wide selection of sports classes in Singapore for children of all ages with structured and fun-filled environments for learning sports. Their coaching philosophy is to teach through encouragement to enhance each child's self-esteem, and to foster sports education and skill development from an early age.
Want to be heard and seen by over 100,000 parents in Singapore? We can help! Leave your contact here and we'll be in touch.