From budding entrepreneurs, future innovators to charismatic speakers, we round up the best enrichment courses across the island for kids from 6 months old to Primary School and Secondary School students.

CODING
Bright School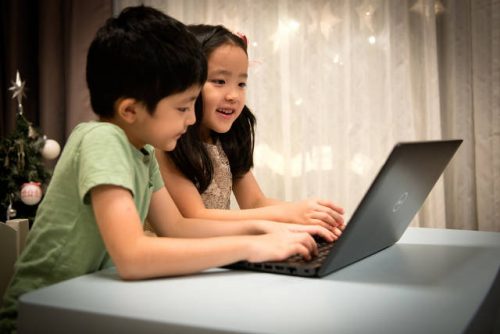 The Bright School team takes time to know each student before personalising a curriculum that fits the kid's interests and learning speed. The classes will be then delivered by skilled teachers, 100% of them have both coding and education experience. With the online 1:1 format, kids aged 6-14 years old can learn coding at flexible timings, from the comfort of their home and at an affordable rate.
Bright School is founded by alumni from Harvard University, Amazon and Grab. With the mission of educating kids to the creators of technology, Bright School has attracted students from more than 10 countries. You can book a free trial class with them via their website.
Website: brightschoolonline.com
*******************************
The Logic Coders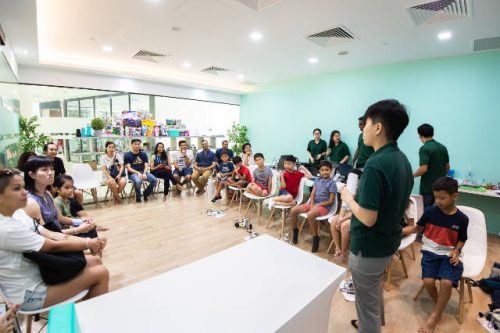 At The Logic Coders, students are placed in a fun, dynamic environment, where they learn coding logic through real-world experiences. Lessons are filled with activities that promote an intuitive understanding of coding concepts.
Courses are available for students aged 5 to 12. Their students don't just learn coding, they learn critical skills in logical thinking by identifying and solving problems.
Website: thelogiccoders.com.sg

BAKING
Genius R Us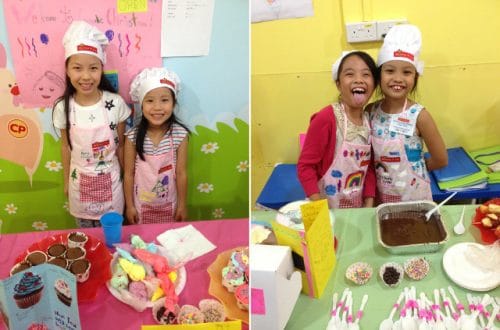 Genius R Us is a baking cove where kids build their confidence and learn skills beyond the perimeter of a classroom. With more than 100 recipes (and counting!) for cookies, cakes, muffins, and savoury treats to make and bake, coupled with easy-to-follow instructions, it's no surprise that their recipes are a hit! Specialising in their very own Kidz Can Bake!™ and Tots Can Bake!™ series of workshops, Genius R Us has conducted workshops for over 75,000 happy kids.
Read more about the benefits of baking for kids here.
Website: geniusrus.com

DANCE
Jitterbugs Swingapore®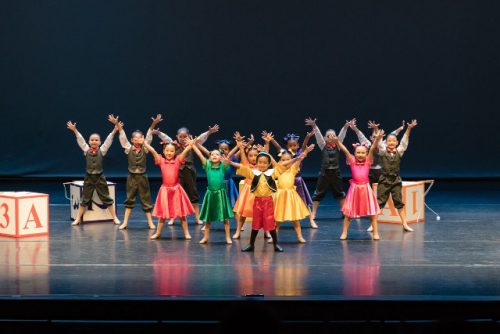 Committed to providing excellence in dance education, in a safe, supportive and nurturing environment, Jitterbugs Swingapore® encourages students to achieve their own personal potential, while experiencing the joy of dance. It offers a holistic dance education that encourages students to study multiple dance genres, from Classical Ballet, Modern Jazz, Tap to Contemporary Dance.
Ever wondered what goes on during a Tap Class for kids? Click here to find out!
Website: jitterbugs.com

SPORTS
Aquatech Swimming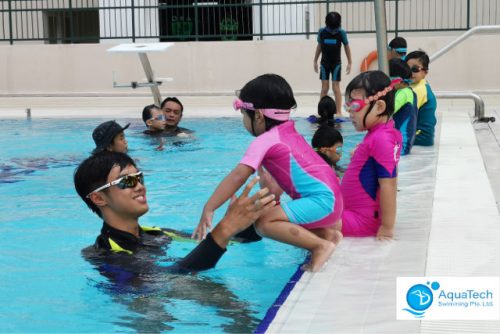 Aquatech Swimming offers a wide spectrum of programs delivered by passionate and experienced coaches. With their combined knowledge and expertise in the sport, they strive to create a holistic environment for all to master the skill of swimming. All lessons are designed with a heavy emphasis on an athlete-centric approach and creating a long-term athlete pathway for their athletes to develop and grow.
Website: aquatechswims.com

ETIQUETTE
Krystal Charm Etiquette Academy
Instilling good etiquette and character education start from young. Krystal Charm Etiquette Academy provides a whole suite of enriching etiquette, character education and personal development programs to meet the growing needs of our young to ensure everyone has the opportunity to progress and become the ambassador of positive social etiquette and character building in our family, social groups and country.
Website: krystalcharm.com

ENGLISH
Lorna Whiston Schools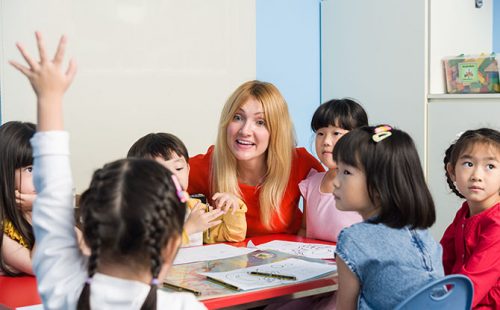 Established in 1980, Lorna Whiston Schools has built a strong reputation for high-quality education and teaching excellence across Singapore, Malaysia, Hong Kong and China.
At Lorna Whiston Enrichment Schools, our goal is to transform lives through learning. We aim to empower confidence in our students through a strong foundation in both written and spoken English. We hope that through their time of learning with us, our students will be equipped with the skills and values that they need to be successful individuals in the 21st Century.
Website: lornawhiston.com
*******************************
British Council
Prepare your child to learn with confidence at the British Council.
Aligned to the Ministry of Education's syllabus, our internally qualified and experienced teacher use a systematic approach to build your child's communication skills and confidence to achieve academic and exam success. We equip your child with life skills such as creative and critical thinking skills, and wider world knowledge.
We provide a safe, supportive and dynamic environment to help your child succeed ay every stage of their academic journey whilst developing the essential 21st-century skills and proficiencies to be able to thrive in the fast-changing world.
Our courses are delivered in four centres: Napier Road, Marsiling, Tampines and Toa Payoh.
Book your preferred class for our 2021 English enrichment courses today!
Website: britishcouncil.sg
*******************************
LEAP Education Group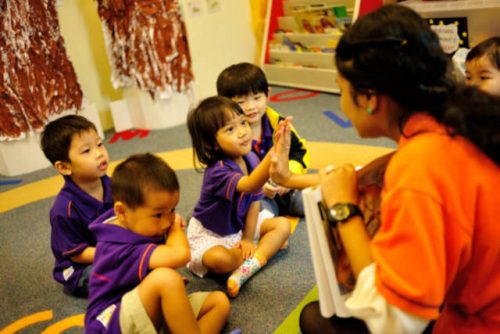 At LEAP SchoolHouse, children from 8 months to 6 years of age are guided into the four skill domains of language development – listening, speaking, reading and writing. Never expect a dull moment at a LEAP class! Children will be actively engaged in activities and participating in meaningful tasks through role-playing, singing, creative movement and reading.
As part of LEAP's holistic curriculum, your child will also be exposed to other enrichment modules such as music, dance, English and Chinese apart from the standard subjects. These enrichment modules are included as part of the curriculum in all LEAP's preschools facilities now.
Website: leapeducation.sg
*******************************
Seriously Addictive English
Seriously Addictive English (S.A.E) uses a structured phonics approach and an integrated literacy skills curriculum to help children read fluently and write confidently.
Our 6-phased phonics approach simplifies the English language into 44 sounds to help children to learn to read words and spell words without memorising thousands of words individually. We use a well-established spiral curriculum to teach, consolidate, revisit and strengthen literacy skills at increasingly complex standards of English.
Each child is guided through an individual learning plan that suits his needs and pace and key areas are learnt in gradual steps to ensure children's understanding and success.
Website: seriouslyaddictive.sg/english
*******************************
I Can Read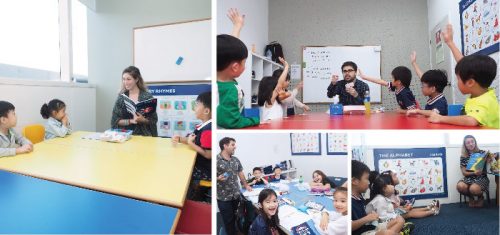 The I Can Read (ICR) reading programme helps students to see how letters combine to create invariant sounds and empowers the student to take control of his or her own reading progress. It teaches three essential skills important to new readers: Phonemic awareness, Phonics and Blending sequences of phono-graphemes. Commencing with simple, straightforward words, the student progresses to learn more difficult phoneme combinations, building upon his or her successes along the way.
ICR has also launched its brand new ICR Academy English programme designed for Primary School students. Developed by former MOE teachers, the curriculum aims to provide students with a solid foundation in English and help them excel academically as they progress through Primary School and beyond. Your child can look forward to gaining new skills and confidence, all while cultivating their love for learning.
Find out more about how I Can Read's unique system teaches children to be confident readers.
Website: icanread.asia

CHINESE
Chengzhu Mandarin Centre
Having trouble getting your child interested in Mandarin? Chengzhu is your solution. It offers a range of language and literacy, creative writing and cultural arts programmes that nurture a love of learning Mandarin. Following Julia Gabriel Education's unique EduDrama® methodology, the centre uses children's drama, combined with planned educational outcomes to foster a love of Mandarin. Chengzhu also holds an annual Chinese Cultural Arts Night to encourage a whole Chinese environment, where children and their families are immersed in both language and culture.
Website: chengzhu.edu.sg
*******************************
Singapore Hokkien Huay Kuan Arts & Cultural Troupe
The Singapore Hokkien Huay Kuan Arts & Cultural Troupe is a pioneer in Chinese Language and Enrichment Children Programmes. Setup since 1986, we have grown leaps and bounds to a student population of over 2000 in Singapore. Many of whom have progressed to perform in our staged productions to schools and the public.
Our Children Chinese Speech & Drama programme received accolades from the audience as well as the media. We have also helped many children improve their Chinese language mastery and learn to love the Chinese culture and its heritage as seen from the glowing testimonials from the students' parents.
Through our well-designed syllabus, we help children of all ages improve their comprehension, reading and writing of the Chinese language in school.
Website: shhkact.com.sg
*******************************
Yang Language School
Yang Language School is far from your traditional teacher-centric spoon-fed enrichment class. It adopts a student-centric approach, where fun, interest and interactivity are valued. Students are encouraged to think and question rather than to just listen to the teachers. The only Chinese enrichment centre to adopt Bloom's Taxonomy way of learning, teachers use pictures, music and movement and even social media tools are used as a means to make the learning process enjoyable and engaging.
Find out more about their bloom Taxonomy way of learning.
Website: yanglanguage.com.sg

LIFE COACHING
Strider Kids Coaching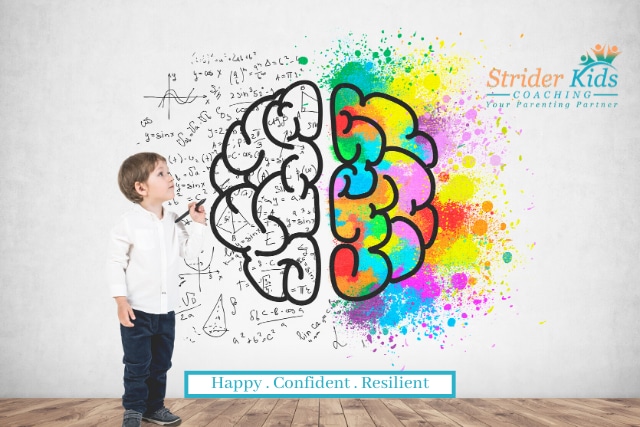 Created for kids aged 7 to 13 years, Strider Kids Coaching's interactive programme aims to help your child leverage the power of their mind to thrive and be happy in life.
Targeting the root of thought patterns that hold them back, the programme equips your child with a specific set of skills they can use to overcome life's challenges. You can expect your little one to not only gain confidence and resilience but the ability to manage big emotions and feelings. They'll also learn to coach themselves in making good decisions, embracing their differences, learning from mistakes and transforming challenges into opportunities.
Website: striderkidscoaching.com

FRENCH
Alliance Française de Singapour
Looking to develop your child's language skills through stimulating activities? Alliance Française de Singapour provides fun and fully immersive small French classes for kids, as early as 1-year-old! Find the perfect programme for your little ones, from Zouzous for toddlers to Adomania classes for teenagers.
Introduce your children to the French language through a wide range of activities tailored to their age such as educational games, songs, stories, dances, role-playing, etc.
Who said learning had to be boring?! Register now and join the French Hub! Good news: our courses are beginner-friendly!
Website: alliancefrancaise.org.sg

MATH
Seriously Addictive Mathematics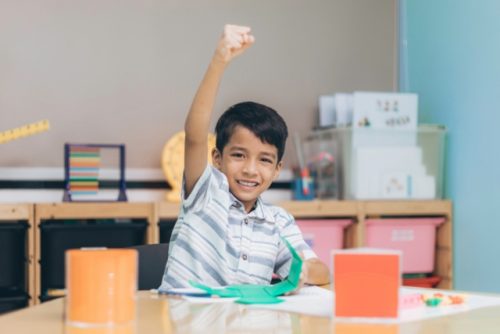 Seriously Addictive Mathematics (S.A.M) is the world's largest Singapore Math enrichment program with more than 200 centres in 20 countries and counting.
The award-winning S.A.M Thinking Math program helps children develop math mastery, thinking and problem-solving skills through interest and understanding instead of rote memorisation and drilling, with an emphasis on conceptual learning and explicit teaching of problem-solving heuristics and process.
We use a two-pillared approach of classroom engagement and worksheet reinforcement with coaching, hands-on activities, guided and independent practice. An individualised learning plan is prescribed to suit each child's level and pace, with a low teacher-to-student ratio. Read more about our effective approach here.
Website: seriouslyaddictivemaths.com.sg
*******************************
Kumon
Kumon is the world's leading after-school enrichment programme, offering Mathematics and native language subjects to students from pre-school to secondary school. It is an individualised empowering, learning method tailored to children's ability, not age.
The goal of Kumon's programmes is for every child to become an independent, advanced learner with the discipline developed from a good daily study habit
At Kumon, every child can self-learn every day beyond the boundaries of physical location.
Register for a complimentary Parents Orientation to find out how your child can reap the benefits.
Website: kumon.sg

BRAIN DEVELOPMENT
Heguru Education Centre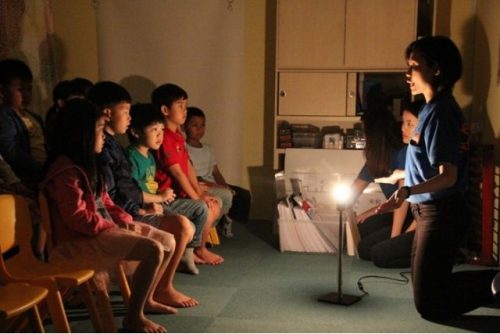 Heguru Education Centre offers the Heguru Education to maximise the development of your child's right brain during the first 6 years. If you're looking for a holistic programme that can help to boost their overall confidence, this is the programme to enrol for. The heart-based brain development programme is developed to discover a child's hidden talent, hone their critical thinking skills and boost their self-esteem to become more independent.
Click here to find out what goes on in a Heguru Class at Heguru Education Centre, and read why these mothers are raving about Heguru's programme.
Website: hegurueducation.com.sg
*******************************
Happy Train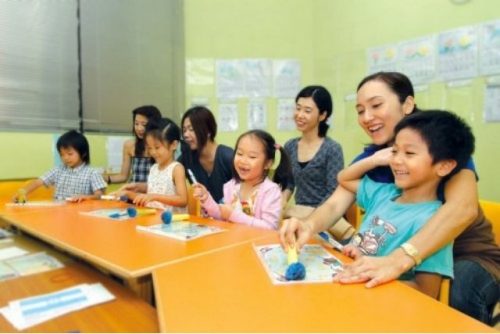 The Happy Train programme is a holistic brain-training programme conducted in a bilingual environment to enrich children's growing minds through a variety of games, hands-on activities and guided play. Lessons are conducted in English and Mandarin, to help children develop rich neuron connections that are critical for optimal brain growth. With their own hand-made teaching materials, children are motivated to explore concepts and ideas through experiential learning.
Read our review of Happy Train to have a sense of what goes on in a Happy Train class.
Website: happytrain.com.sg
*******************************
Sparkanauts

Sparkanauts, a play and learn specialist for early years – 6 months to 6 years – aims to develop your child holistically through purposeful play via its brain development enrichment classes.
Their programme combines play exploration with results-oriented learning which aims to boost your child's intellectual, physical and social edge. Activities are specially designed to stimulate your child's brain development and hone their physical coordination abilities. Hallmarks of the Sparkanauts lessons include the Vestibular Strengthening Programme, Motor Skills Programme and Intellectual Programme.
Website: sparkanauts.com

SPEECH AND DRAMA
Julia Gabriel Centre
With over 20 years of experience, Julia Gabriel Centre's unique EduDrama philosophy has empowered thousands of children and adults to communicate confidently and expressively. Teaching takes place in small groups to ensure close attention to every child's individual learning style. It offers programmes for children from 6 months to 18 years old that engage and challenge them to express ideas through voice, speech, language, music, movement, art, writing, performance and visual media.
Website: juliagabriel.com

HOLISTIC LEARNING
I Love Learning Achievement Center (ILLAC)
I Love Learning Achievement Center (ILLAC) provides enrichment programmes for children aged 2 to 16 years old, stimulating their learning abilities so they learn better and faster. Their programme combines both learning abilities optimisation and curriculum teaching into one. The Elite Kids Programme actively stimulates kids age 2 to 6 with fun and engaging hands-on activities and real-life props to boost their learning abilities alongside phonics and mathematical acuity. The Junior Programme is uniquely designed for children aged 5 to 6 to further enhance their learning abilities while mastering the important academic skills required at primary level. The ILLAC Programme for children aged 7 to 16 years actively stimulates their learning abilities through brain-priming activities that prep their brains for academic expertise in subjects such as English, Mathematics and Science.
Enjoy 1 month of lessons FREE for every 12 lessons signed up!
Website: www.illac.com.sg

SCIENCE
Terra Minds Science and Robotics
The junior science class at Terra Minds is a proprietary Science curriculum that aims to develop children's curiosity towards their environment through hands-on learning. The focus on hands-on learning through experiments and nature field trips is an effective way to inculcate an interest in learning. Through this programme, children have seen how abstract Science concepts come alive and most importantly, they are able to relate to their experiences and even apply to them. For those who love building robots, they can try their hands on Wonder Robots, LEGO® WeDo and LEGO® Mindstorms EV3.
Website: www.terraminds.com.sg

ART
heArt Studio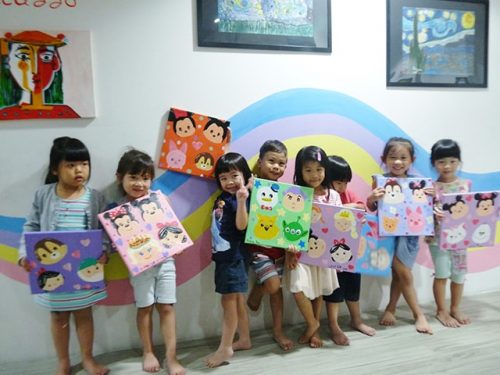 heArt Studio specialises in teaching Art to children from 3 years of age. An Art studio created by a parent to support parents and children, our students enjoy learning the techniques and skills with traditional methods of drawing and painting as we weave them into the modern creative concepts which they can understand.
Our programme also uniquely seeks to develop important 21st-century competency skills for children from their early years such as Problem-Solving Skills, Creative Thinking Skills, Collaboration Skills & Communication Skills. Values and character qualities such as curiosity, grit, social and cultural awareness are highlighted and encouraged in our classes as we partner with you, parents, on their learning journeys during these formative years.
Website: heartstudiosg.com
*******************************
ARTARY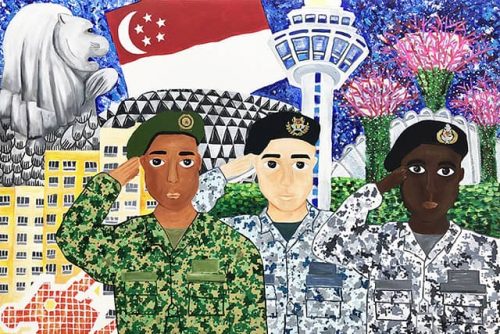 ARTARY's art experience is uniquely Singaporean, second to none. From admissions to graduation, for both students and parents, experience is at the heart of everything we do. Countless hours have been put into studying, creating, commissioning and refining the many different components that make up the best experience for the thousands of students who have come through our doors.
Website: artary.sg/fineart
* * * * *
Running a service or business targeted for parents? Reach out to a wider audience in our Best Enrichment Classes compilation. Leave your contact details here and we will get in touch with you.