Singapore is known for its high-quality education system, and parents are always on the lookout for the best enrichment classes to give their children an extra edge. Enrichment classes are a popular choice for parents who want to supplement their child's education and provide them with additional skills and knowledge that may not be covered in school. With a wide range of options available, from language classes to sports, music, art and STEM, it can be overwhelming to choose the right one.
From budding entrepreneurs, future innovators to charismatic speakers, we round up the best enrichment courses across the island for kids from 6 months old to Primary School and Secondary School students.

SPEECH AND DRAMA
Julia Gabriel Centre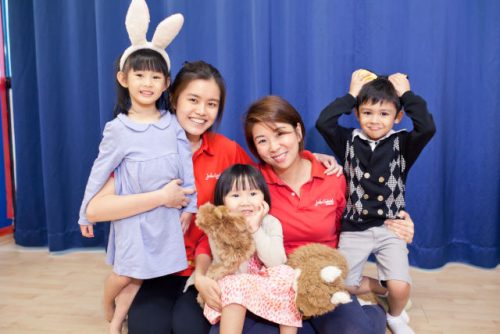 With over 20 years of experience, Julia Gabriel Centre's unique EduDrama philosophy has empowered thousands of children and adults to communicate confidently and expressively. Teaching takes place in small groups to ensure close attention to every child's individual learning style. It offers programmes for children from 6 months to 18 years old that engage and challenge them to express ideas through voice, speech, language, music, movement, art, writing, performance and visual media.

HOLISTIC LEARNING
EDOOVO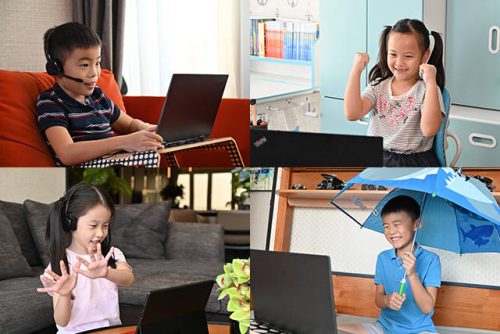 Designed for young learners aged 3 to 8, EDOOVO is an award-winning multi-subject online enrichment platform offering 3 core subjects, English, Chinese and Mathematics, to boost your child's learning while preparing them for primary school.
Taught by qualified teachers, their age-appropriate and holistic curriculum is adapted from the M.O.E. syllabus. With real-time teaching in a small class of 4 students, students are encouraged to engage actively with fun virtual in-class rewards such as trophies and stars.
With rave reviews from parents, find out why EDOOVO is a proven hit with kids! Book a free trial today!
*******************************
Crestar Learning Centre
Established since 1977, Crestar Learning Centre has been an ideal choice for parents looking to fully nurture their children's potential. Providing a wide range of specially-designed enrichment programmes to develop interests and hone the skills of your child.
Our curriculum is tailored to suit varying needs and interests, from the performing arts to language studies. The programmes include Art, Maths, Abacus & Mental Arithmetic, Dance, Chinese Speech & Drama, Chinese Language and Student Care Services.
Come sign up for a trial and experience our classes!

ART
ARTARY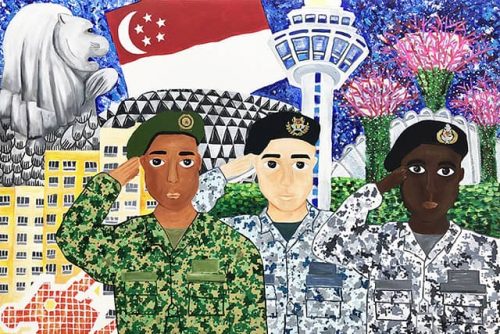 ARTARY's art experience is uniquely Singaporean, second to none. From admissions to graduation, for both students and parents, experience is at the heart of everything we do. Countless hours have been put into studying, creating, commissioning and refining the many different components that make up the best experience for the thousands of students who have come through our doors.
For more information, visit ARTARY.
*******************************
Methodist Preschool Big Art Enrichment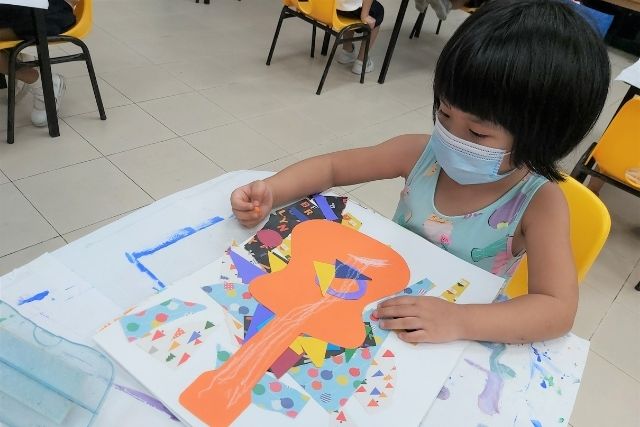 Art exploration is fun, relaxing and promotes preschoolers' creativity, enhances cognitive ability and develops fine & gross motor skills. Methodist Preschool Services is pleased to partner with 360 Education to provide BIG ART Enrichment Programme specially designed for N2, K1 & K2 children.
Children's love for art will be inspired as they embark on a journey to learn famous artists' techniques using a wide range of art materials and mediums based on different themes. They will get to paint like famous artists like Vincent Van Gogh, Picasso and more. Where relevant, short videos and techniques by renowned TV artist Oistein Kristiansen will be incorporated into the lessons. Our engaging classes will fuel children's imagination and develop their creativity as they create their very own masterpieces.
🌐 methodistpreschools.org/big-art

CODING
Nullspace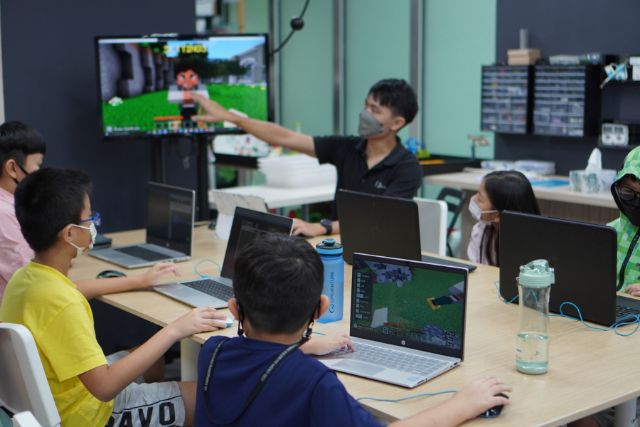 Established in 2008, Nullspace Robotics is the leading pioneer of robotics enrichment in Singapore. Over the years, we have grown to be one of Singapore's leading technology school with over 2,000 students enrolled in our robotics class and coding class.
Our award-winning programmes are certified with the STEM.org Accredited Educational Experience Trustmark – a recognition of the quality and efficacy of our Robotics and Coding STEM-based enrichment programmes.
*******************************
The Lab
The Lab is one of the largest coding schools in Singapore, having won multiple awards and was awarded the STEM.org Accredited™ Educational Experience trustmark. It is a recognition of the quality and efficacy of their Coding STEM-based programmes.
Students are provided with the highest quality of education and will learn valuable STEM knowledge from their programmes to empower students with the computational thinking knowledge and skills necessary to succeed in the future economy. Fun and easy for students ages 5 and above. Free trial classes are available to experience their programs.
*******************************
Methodist Preschool Coding
Minecraft Education Edition is an established game-based learning platform developed by Microsoft, and currently used by thousands of educators in over 100 countries worldwide. Minecraft Education provides children with an immersive and safe digital learning environment to learn valuable knowledge and future-ready skills through game-based learning.
Methodist Preschool is pleased to partner Zenitant Holdings to provide Minecraft Edu Programme, an enrichment course specially designed for K1 & K2 students with the objective to develop basic digital literacy skills for young learners in the safe and immersive Minecraft world. Students will develop creativity, elementary computational thinking and problem-solving skills, responsible digital citizenship, as well as basic coding, numeracy and literacy while completing fun-filled activities during classes.

DANCE
Singapore Chinese Dance Theatre
Singapore Chinese Dance Theatre (SCDT) offers a versatile range of dance courses catered to different ages, abilities and interests. Whether you are looking for opportunities to bond with your child through meaningful activities, sourcing for an avenue where your child can attain official dance accreditations, or a place to continuously nurture your skills and interest in dance, you will definitely want to check out the wide range of dance courses offered by SCDT.
Apart from courses targeted to nurture talents, SCDT also offers pre-professional dance training through its Performance Troupes, where members get to participate in local and overseas dance performances and competitions.
Find out more about our courses here.
*******************************
One Dance Asia
One Dance Asia offers a range of ballet & contemporary dance classes for various age groups. We aim to create confident and happy dancers, while instilling correct technique and nurturing a passion for dance from a young age.
Kickstart your child's dance journey with our Baby Ballet for ages 2.5 – 4! Watch your child interact with others, learn to take instruction, make new friends and discover new ways to communicate and create.
We are also launching a new Progressing Ballet Technique (PBT) course for ages 9-12! PBT helps strengthen dancers' technique using simple equipment, at the same time helping with injury prevention and rehabilitation.
WhatsApp: +65 8051 3772
*******************************
Elevate Dance Academie
Elevate Dance Academie is an award-winning boutique dance school that inculcates highly versatile and disciplined young children through the vibrant nurturing of dance.
Accepting students aged 3 and up, our primary focus is to provide quality dance education and coaching in three main genres of dance, namely the Classical Ballet (RAD), Modern Theatre (ISTD) and Jazz. Students get a truly holistic dance education through stage exposure, local & overseas immersion programmes, pre-professional and competitive training, all the while developing a great sense of discipline, artistic appreciation and resilience!

SPORTS
Get GungHo Kids Football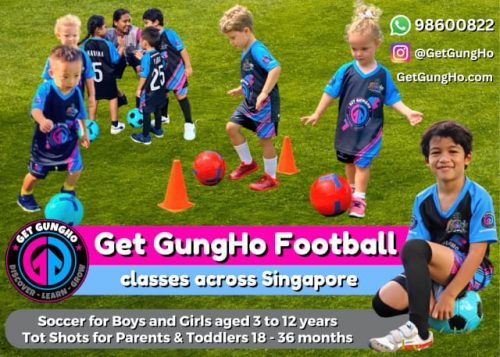 Get GungHo football for girls and boys aged 18 months to 12 years. Play in a professional, stress-free environment while having tons of fun!
The football programme (3 to 12 years) is about high-quality, engaging coaching that develops core skills. The Tot Shots programme (18 – 36 months) offers parents and toddlers to play and develop fundamental movement skills. Sign up for a free trial!
Get GungHo also provides small group classes at your condo or home, 1-on-1 training, holiday camps and soccer-themed birthday parties. Players receive a personalised team kit with your name printed on the back of the jersey!
New Age Parents Offer: Free Trial lesson – Register here

PUBLIC SPEAKING
Stariffic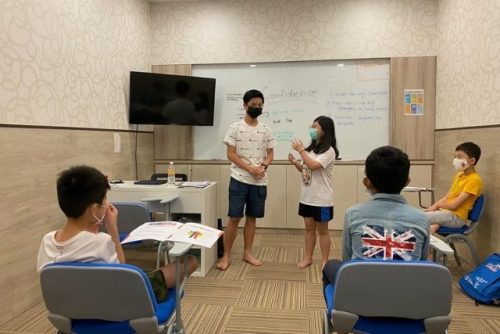 With an understanding that every child has the ability to speak with confidence and conviction, the team at Starrific, Singapore's first elite public speaking school, developed a curriculum that focuses on building confidence and technique, structure, and speech flow, as well as overall delivery and speech.
At Stariffic, you will find carefully curated lessons for different age ranges. Couple that with unique and time-tested methodologies like the S.T.A.R. Method, the O.M.G. Approach, and your child will be transformed into a confident and persuasive communicator in no time.
For more information, visit Stariffic.

ENGLISH
LCentral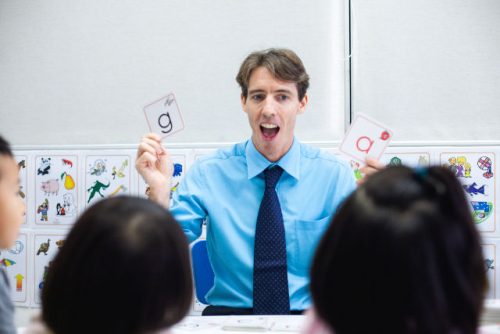 LCentral is a reputable Premier English Specialist providing quality enrichment for students from N1 to P6 since 2008.
As the Premier English Specialist, we have redefined enrichment and reimagined classroom learning. We specialise in teaching all aspects of literacy, which includes reading, writing, speaking and listening.
Our LCentral 360 teaching method features a smart classroom that blends innovative classroom practices with technology for an all-around sensational experience.
We are committed to nurturing and maximising each child's potential in the areas of Literacy, Learning and Leadership qualities.
*******************************
Seriously Addictive English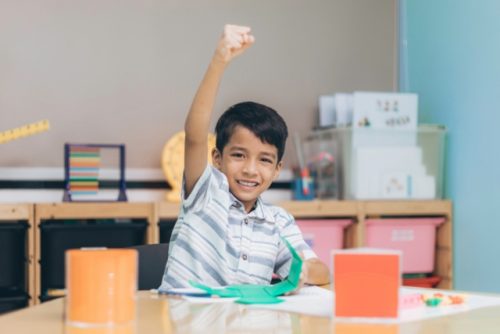 Seriously Addictive English (S.A.E) uses a structured phonics approach and an integrated literacy skills curriculum to help children read fluently and write confidently.
Our 6-phased phonics approach simplifies the English language into 44 sounds to help children to learn to read words and spell words without memorising thousands of words individually. We use a well-established spiral curriculum to teach, consolidate, revisit and strengthen literacy skills at increasingly complex standards of English.
Each child is guided through an individual learning plan that suits his needs and pace and key areas are learnt in gradual steps to ensure children's understanding and success.
🌐 seriouslyaddictive.sg/english
*******************************
British Council
Turn curiosity into confidence. Turn mistakes into triumphs. A lifelong learning adventure starts at the British Council.
Developed by the world's English experts, the British Council's enrichment courses for Nursery 1 up to Secondary are student- centred and aligned to the syllabus set by the Ministry of Education. Our internationally qualified teachers provide a safe, supportive and dynamic environment to help your child succeed at every stage of their academic journey whilst developing the essential 21st century skills and proficiencies to be able to thrive in the fast-changing world. Give your child the opportunity to embark on a more rewarding learning adventure with the British Council, today.
Find out more and enrol your child for our 2023 English enrichment courses today!
*******************************
Wonderlit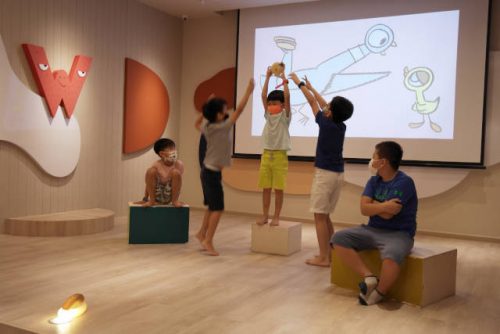 A creative enrichment space that offers a boutique experience tailored to nurture and develop children through their formative years to become respectful and confident communicators.
From reading, writing, speaking to performing, they aim to help children embark on a journey of self-discovery, spark curiosity and fan flames of imagination, grooming each young voice into an expressive and strong presence and opening up a world of endless possibilities.
Read more about this new amazing one-of-its-kind creative enrichment space through this four-part series: Welcome to Wonderlit.
For more information, visit Wonderlit.

CHINESE
LingoAce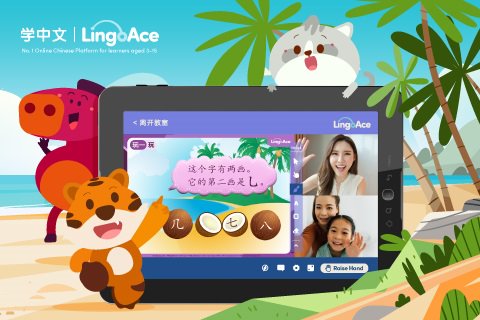 LingoAce is a global Edutech platform that delivers authentic and engaging Chinese learning for kids aged 3-15. Using gamified elements, we create inspiring bite-size learning content aligned with Singapore MOE syllabus to help kids achieve their academic goals. Our rigorous recruitment process has developed highly skilled and dedicated teachers – only 1 out of 50 applicants qualify to be part of our team of over 4,000 teachers. To date, we have provided more than 2 million class hours to our learners from across 100 countries and regions, and 60% of our new learners joined LingoAce through friends and family referrals.
*******************************
Chengzhu Mandarin Centre
Having trouble getting your child interested in Mandarin? Chengzhu is your solution. It offers a range of language and literacy, creative writing and cultural arts programmes that nurture a love of learning Mandarin. Following Julia Gabriel Education's unique EduDrama® methodology, the centre uses children's drama, combined with planned educational outcomes to foster a love of Mandarin. Chengzhu also holds an annual Chinese Cultural Arts Night to encourage a whole Chinese environment, where children and their families are immersed in both language and culture.
*******************************
BibiNogs
Are you looking to nurture your confident child in a global environment? We're BibiNogs, a specialist bilingual and Chinese language centre that develops your child to be confident, kind, expressive, and appreciative of global cultures.
We believe that to enable your child to be bilingual, lessons should be a sensorial experience, engaging your child to spark wonder and curiosity in the world.
Check out our parent-accompanied enrichment classes such as Mandarin Babes where you and your child will enjoy hands-on activities like art & craft, object exploration and puppetry, with Chinese nursery rhymes/poems, story-telling, dramatization and songs to promote your child's physical development and parent-child bonding.
*******************************
Singapore Hokkien Huay Kuan Arts & Cultural Troupe
The Singapore Hokkien Huay Kuan Arts & Cultural Troupe is a pioneer in Chinese Language and Enrichment Children Programmes. Setup since 1986, we have grown leaps and bounds to a student population of over 2000 in Singapore. Many of whom have progressed to perform in our staged productions to schools and the public.
Our Children Chinese Speech & Drama programme received accolades from the audience as well as the media. We have also helped many children improve their Chinese language mastery and learn to love the Chinese culture and its heritage as seen from the glowing testimonials from the students' parents.
Through our well-designed syllabus, we help children of all ages improve their comprehension, reading and writing of the Chinese language in school.
*******************************
Top Chinese Enrichment Programme (TCEP)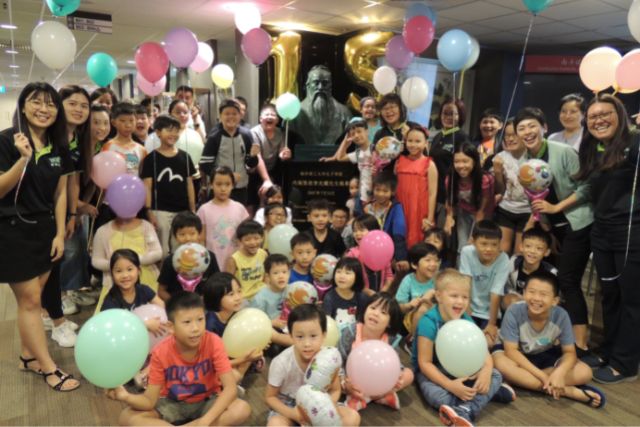 The Confucius Institute of Nanyang Technological University is a centre of excellence in teaching and learning the Chinese language (CL) in Singapore. It is one of the 500 over Confucius Institutes globally. Confucius Institute is the counterpart of the British Council and Goethe Institute.
We train CL teachers from non-government schools, develop preschool CL teaching materials and publish MOE primary school CL curriculum workbooks. We are also a major content provider of online Chinese readers for early learners in Asia and North America.
Our TCEP department specializes in CL enrichment programs for preschool and primary school children. Classes have been held since 2007, at the beautiful city campus of NTU or ntu@onenorth, a 6-minute walk from Buona Vista MRT station.
🌐 ntu.edu.sg/student-programmes
*******************************

LIFE COACHING
Strider Kids Coaching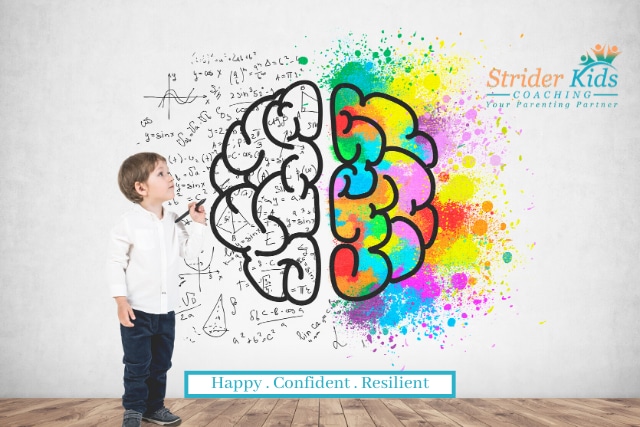 Created for kids aged 7 to 13 years, Strider Kids Coaching's interactive programme aims to help your child leverage the power of their mind to thrive and be happy in life.
Targeting the root of thought patterns that hold them back, the programme equips your child with a specific set of skills they can use to overcome life's challenges. You can expect your little one to not only gain confidence and resilience but the ability to manage big emotions and feelings. They'll also learn to coach themselves in making good decisions, embracing their differences, learning from mistakes and transforming challenges into opportunities.
For more information, visit Strider Kids Coaching.

FRENCH
Alliance Française de Singapour
Looking to develop your child's language skills through stimulating activities? Alliance Française de Singapour provides fun and fully immersive small French classes for kids, as early as 1-year-old! Find the perfect programme for your little ones, from Zouzous for toddlers to Adomania classes for teenagers.
Introduce your children to the French language through a wide range of activities tailored to their age such as educational games, songs, stories, dances, role-playing, etc.
Who said learning had to be boring?! Register now and join the French Hub! Good news: our courses are beginner-friendly!

MATH
Seriously Addictive Mathematics
Seriously Addictive Mathematics (S.A.M) is the world's largest Singapore Math enrichment program with more than 200 centres in over 20 countries and counting.
The award-winning S.A.M Thinking Math program helps children develop math mastery, thinking and problem-solving skills through interest and understanding instead of rote memorisation and drilling, with an emphasis on conceptual learning and explicit teaching of problem-solving heuristics and process.
We use a two-pillared approach of classroom engagement and worksheet reinforcement with coaching, hands-on activities, guided and independent practice. An individualised learning plan is prescribed to suit each child's level and pace, with a low teacher-to-student ratio. Read more about our effective approach here.
🌐 seriouslyaddictivemaths.com.sg
*******************************
Kumon
Kumon is the world's leading after-school enrichment programme, offering Mathematics and native language subjects to students from pre-school to secondary school. It is an individualised empowering, learning method tailored to children's ability, not age.
The goal of Kumon's programmes is for every child to become an independent, advanced learner with the discipline developed from a good daily study habit
At Kumon, every child can self-learn every day beyond the boundaries of physical location.
Register for a complimentary Parents Orientation to find out how your child can reap the benefits.
For more information, visit Kumon.
*******************************
Methodist Preschool Abacus
Do you want to give your child a GOOD NUMERACY HEAD START?
Join our Abacus Enrichment Programme co-organised with our partner, Fun with Abacus which has more than 15 years experience in providing effective Abacus programmes for K1 & K2 students.
Children will learn at their own pace through play, hands-on activities and engaging lessons to help them understand the concepts, familiarise with application to achieve accuracy, before moving on to repetitive practice to enhance their speed.
Programme Benefits
Count confidently with speed and accuracy
Improve focus, mental agility and endurance
Improve visual imagination and analytical skills
Able to execute mental calculations via visualisation, without the use of the abacus
Develop perseverance and resilience
Build self-confidence and a sense of achievement
🌐 methodistpreschools.org/abacus-enrichment

BRAIN DEVELOPMENT
Happy Train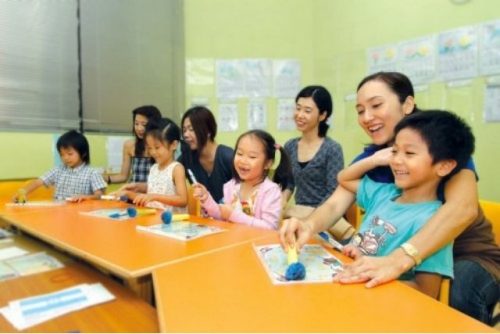 The Happy Train programme is a holistic brain-training programme conducted in a bilingual environment to enrich children's growing minds through a variety of games, hands-on activities and guided play. Lessons are conducted in English and Mandarin, to help children develop rich neuron connections that are critical for optimal brain growth. With their own hand-made teaching materials, children are motivated to explore concepts and ideas through experiential learning.
Register a trial class @ $30 (Quote "TNAP" in the 'Message' box).
Read our review of Happy Train to have a sense of what goes on in a Happy Train class.
*******************************
My Gym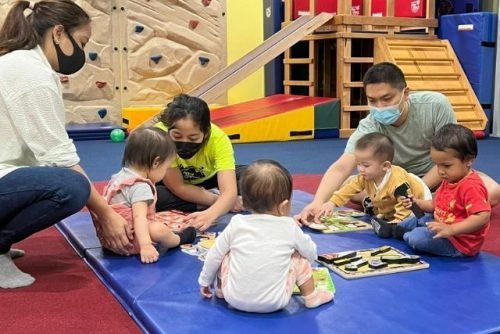 My Gym, a well-established award-winning establishment, the go-to-choice for sports & educational enrichment programmes for young children in Singapore. Definitely an impressive programme to create a foundation to develop a well-rounded child! My Gym's comprehensive and rich sports programme aims to promote children's overall development. You will be surprised because we are talking about the important domains like cognitive and social-emotional development, not just physical development!
* * * * *
Want to be heard 👂 and seen 👀 by over 100,000 parents in Singapore? We can help! Leave your contact here and we'll be in touch.