The Istana Grounds is open to the public in celebration of Chinese New Year, Deepavali, Hari Raya Puasa, Labour Day and National Day.
The Istana Open House is scheduled to be held on the following dates in 2019:
Chinese New Year

(2nd Day) – 6 February 2019 (Wednesday)
Labour Day (Actual Day) – 1 May 2019 (Wednesday)
Hari Raya Puasa (Actual Day) – 5 June 2019 (Wednesday)

National Day

– 28 July 2019 (Sunday)

Istana 150

– 6 October 2019 (Sunday): Special Event and will be opened at night
Deepavali (Actual Day) – 27 October 2019 (Sunday)
The public will be able to enter the Istana grounds at night for the first time during a special open house, as part of the 150th anniversary of the presidential residence. The Istana 150 Commemorative Event Open House will be held on 6 October 2019 – a Sunday – almost to the day when the heritage site was first opened on Oct 8, 1869.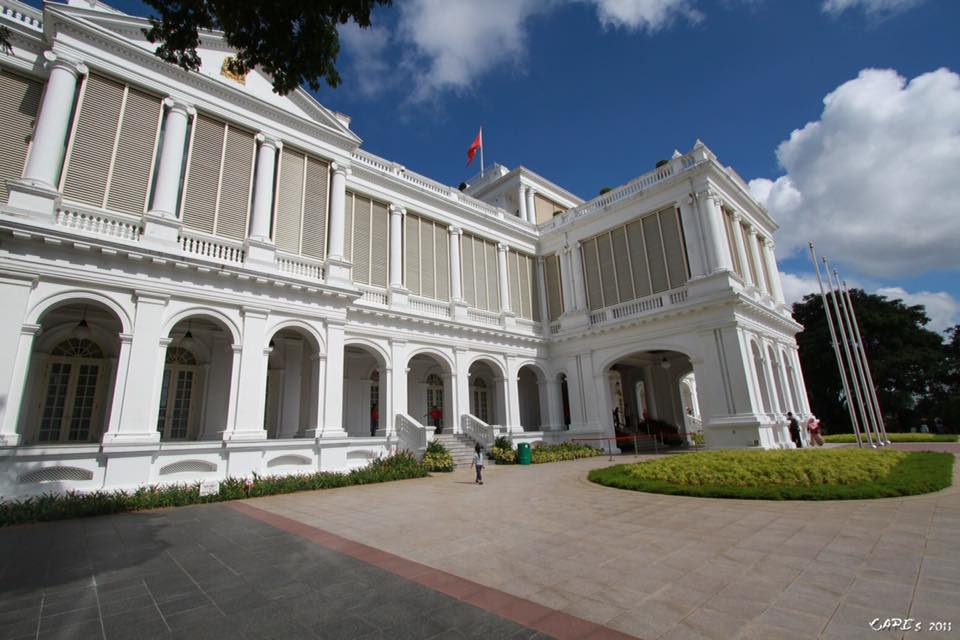 Image credit (with permission): Eugene Yeo
Istana Nature Guided Walk
Sign up for the Nature Guided Walk during the Istana Open House. This guided walk is a collaboration between the President's Office and the National Parks Board (NParks), which will showcase the Istana's flora, fauna and biodiversity.
The guided walk starts from 10am to 4pm, and is conducted hourly. Please look out for signs on the Istana grounds to find out where you can register for the guided walk.




Entrance Fees:
Admission to the Istana grounds is free for Singaporeans and Singapore Permanent Residents. Other visitors are required to pay an entrance fee of $2 per person. Entrance to the grounds is via the main gate at Orchard Road. Opening hours are usually from 8.30am to 6pm.
There will be a variety of performances on the grounds during the Open House. For an entrance fee of $2 for Singaporeans and Singapore Permanent Residents and $4 for others, visitors could tour selected function rooms in the Istana building and view a special display of gifts presented to the President and the Prime Minister. There are also guided tours of the Istana building, conducted by the Preservation of Sites and Monuments (PSM) volunteers.
Souvenirs
Istana souvenirs, including President's Challenge memorabilia, are available at the Open House. All proceeds are donated to the charities supported by the President's Challenge.
For more details, visit here.
If you find this article useful, do click Like and Share at the bottom of the post, thank you.
Like what you see here? Get parenting tips and stories straight to your inbox! Join our mailing list here.