Growing a baby for 9 months and giving birth is a physically demanding task that takes an immense toll on a woman's body. The recovery period after giving birth can vary for each woman, but it generally takes time for the body to heal and regain its strength. This is why postpartum confinement, a practice in many cultures and countries worldwide, is essential for both mother and child. The confinement period is meant to provide a supportive environment for the mother to rest, recover, and bond with her newborn, as she adapts to the new family dynamics.
Established in 2013, the award-winning STAR Confinement Nanny Agency is one of Singapore's leading confinement nanny agencies. As TNAP's pick for the Most Nurturing Confinement Nanny Agency, they specialise in providing well-trained and reliable confinement nannies and have an excellent track record, having served over 7,000 new mothers. A look at their website and social media account showcases many good testimonials from happy clients.
Nourishing the body during confinement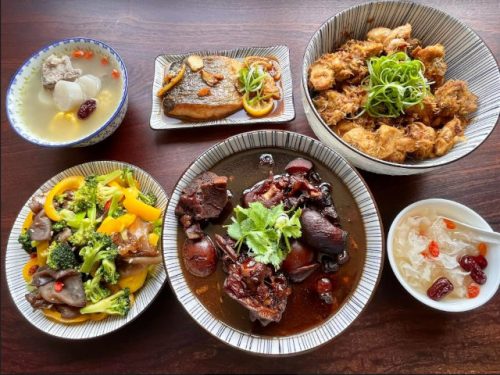 Confinement meals are an essential component of postpartum care. STAR Confinement Nanny Agency places emphasis on nourishing food as it holds great importance in the mother's recovery. I got to try them for myself when confinement nanny Auntie Yue Fen paid my home a visit to whip up an array of delicious and nutritious dishes.
Combining her culinary skills honed over the years with her know-how on what herbs and foods are the best for postpartum mothers, these were her signature dishes I got to taste test:
Vinegar pig's trotter – this warming dish with restorative properties is a favourite amongst mummies
Pork ribs and corn soup with goji berries – a great source of protein and vitamins to nourish the body
Pan-fried salmon – great for lactating mums as fish helps to increase milk supply
Stir-fried broccoli, capsicum with black fungus – chock full of vitamins and fibre, the black fungus is also traditionally used to expel stale blood from the body while strengthening the lungs
Ginger and garlic chicken – a tasty dish that also helps to dispel wind and dissipate cold from the body
White fungus dessert with red dates and goji berries – this warm dessert is made with superfoods and rich in collagen
Auntie Yue Fen took the time to explain that confinement meals are specially prepared with certain herbs to promote healing and recovery for the mother and nourish her body post-delivery. Certain types of food and nutrients are also believed to enhance lactation so that the mother can have ample breast milk for the baby. The meal was certainly one of the most hearty and nutritious meals I've had and it is no wonder that confinement meals cooked by the nannies from STAR Confinement Nanny Agency have received rave reviews.
Well-trained and experienced nannies
Auntie Yue Fen shared that she has been a confinement nanny for over a decade and that nannies under STAR Confinement Nanny Agency undergo a structured training programme, with both theory and practical exams, to become qualified and competent confinement nannies. The training is typically 12 full days where trainees are subjected to assessments to test their competencies in the various respective modules. The assessment for nannies includes oral questions, role plays, written reports and demonstrations.
With such rigorous training, STAR Confinement Nanny Agency nannies are well-trained in both traditional confinement practices and modern confinement practices. Parents can also be assured that with such a strict selection criteria, only the best nannies are selected.
TNAP Awards 2023 Spot & Win Icon: 🐘
When choosing a confinement agency, reliability and trust are very important. We have all heard stories of confinement nannies backing out on new mothers, leaving them in the lurch with no help and that is one of the biggest worries that a pregnant mother might have. STAR Confinement Nanny Agency guarantees the arrival of a confinement nanny on the day of discharge and also offers 2 free replacements, with all the work permits and relevant applications done by the agency. This helps to ease any worry on the new parents and lets them focus on their newborn.
If you are looking for a confinement nanny agency that consistently delivers top quality and reliable services with integrity, TNAP highly recommends reaching out to our pick for the Most Nurturing Confinement Nanny Agency – STAR Confinement Nanny Agency. Visit their website here or Whatsapp 9889 7985 to enquire!
This post is brought to you by Star Confinement Nanny Agency.
By Jasmine Chua.
---
The New Age Parents – TNAP Awards 2023
Congratulations to STAR Confinement Nanny Agency for being the winner of TNAP Awards 2023 (Mum & Baby Care) – Best Confinement Nanny Agency.
Find out who are the other winners of the TNAP Awards 2023 (Mum & Baby Care) here!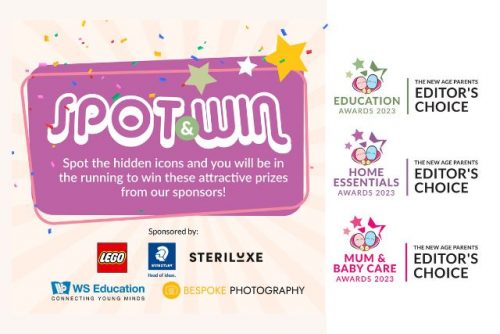 Ready to snag some enticing prizes? Wait no more! Get in on the action with our The New Age Parents Awards 2023 Spot & Win Contest for a shot at winning. Head over to the TNAP Awards 2023 Spot & Win Contest to join in. Best of luck!
#TNAPAwards2023 #TNAPAwards #thenewageparents #TNAPEditorsChoice #sgmumandbabycareawards #sgbabies #sgfamiy #sgkids #TNAPgiveaway #sgmums
* * * * *
Like what you see here? Get parenting tips and stories straight to your inbox! Join our mailing list here.
Want to be heard 👂 and seen 👀 by over 100,000 parents in Singapore? We can help! Leave your contact here and we'll be in touch.