Need to tighten your pockets this June Holidays? No worries! Here are the list of free events to check out in the month of June.
Related Post: Children's Seasons 2014: Museums To Visit In Singapore
1. Land Transport Festival
2-29 June 2014
Guided tour sessions: 9.30am, 11am, 1.30pm & 3pm.
Free & Easy sessions: 12pm & 4pm
Head right down to the Land Transport Gallery this school holidays with your family! There will be activity booklets for free & easy exploration with your family, board games and other activities and children activity stations!
Please email ltgallery@lta.gov.sg for booking of tours.
For more information, please visit www.museums.com.sg
2. Children's Fiesta (iExperience)
15 June 2014 | 10.30am – 4.30pm
iExperience – 90 Bras Basah Road B1-10/18
Esplanade Xchange Singapore 189562
For children aged 4 to 12 years old
Come and join us for exciting activities specially planned for Children's Season 2014! Children can look forward to participating in activities such as interactive story-telling, manga drawing on digital board and robotic workshop!
Registration is required, subject to availability. To register, please email iexperience@ida.gov.sg or call 6820 6880.
3. Indian Games Carnival
Organised by the Indian Heritage Centre
Saturday, 14 June 2014 | 9am – 2pm
ACE The Place Community Club
Remember playing games like Hopscotch, Aadu Puli (Goat and Tiger), Gilli, Kabbadi and Five Stones? Relive your childhood and play traditional Indian games as a family! Don't miss out on our gigantic larger-than-life sized Snakes and Ladders and Chess games!
Registration is required. To register, email NHB_IHC@nhb.gov.sg or call 6332 4160 and state the total number of participants.
4. Malay Heritage Centre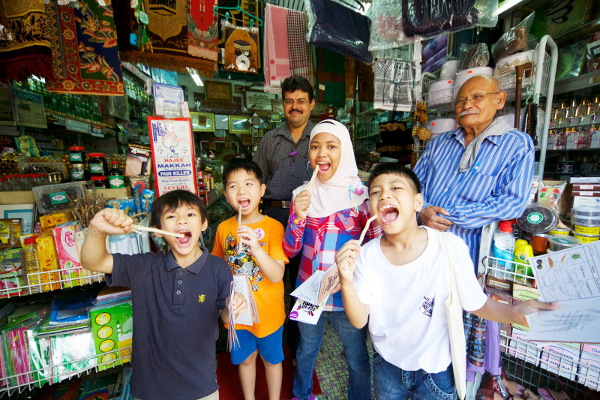 ter-ba-BOM!
14 & 21 June
For children aged 12 years and below
ter-ba-BOM! returns with an exciting new Heritage Hunt around Kampong Gelam! This year participants will take on the role of Singapore's early traders as they ply their wares in hopes for a brighter future. Learn what products they brought and how they made their profits through wit, creativity and sheer hard work! Come join us and see how you too can be a successful tradesman!
Registration is required. For registration and enquiries, please call 6391 0450 (Tue – Sun: 10am to 6pm) or email NHB_MHC_Programmes@nhb.gov.sg
5. Memories at Old Ford Factory
A Race Against Time
14 & 15 June 2014
10am – 11.30am, 12.30pm – 2pm & 2.30pm – 4pm
For children aged 7 to 12 years old
Racing against time, the children will be brought back to the days of the Japanese Occupation and tasked to help a sick friend acquire medicine. Through challenges, this workshop aims to let participants understand the hardships faced during World War II in a fun and interactive way.
Maximum 25 participants per session including walk-ins.
Registration is required. To register, email June_pok@nlb.gov.sg
6. Police Heritage Centre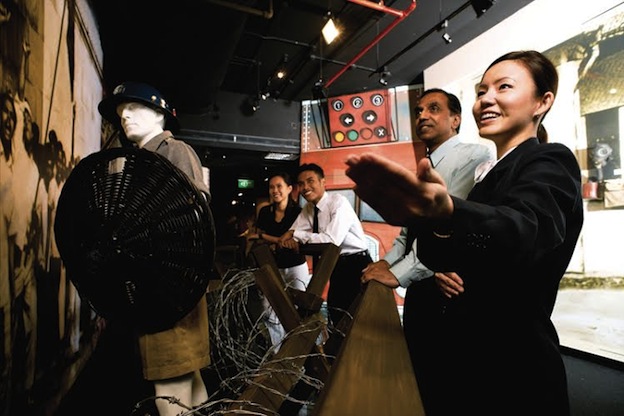 I want to be a Police Officer!
Weekdays: 5, 6, 12, 13, 19, 20, 26 & 27 June | 3, 4, 11, 17, 18, 24, 25 & 31 July | 1 August 2014
2.30pm & 4pm
Weekends: 28 June, 12 & 26 July 2014
10am & 11am
For children aged 4 to 12 years old
For this year's Children Season, young visitors can put on mini police uniforms and have their photographs taken! Kids can also take part in a colouring activity after the tour.
Minimum of 5 participants is required for each session to proceed. Registration is required and has to be made at least 1 week in advance.
Registration is required. To register, please contact our Visit Management Officer at 6478 2123 or email spf_police_heritage@spf.gov.sg
7. Singapore City Gallery
My Home, My Neighbourhood, My Country Workshop
28 June 2014 | 10am – 1pm
For children aged 8 to 12 years old
This first-of-its-kind workshop, created in collaboration with Admiralty Primary, is designed to introduce primary school students to their physical environment. Students will learn how the physical environment impacts their everyday lives and how they can influence or change their physical environment to improve their lifestyle.
Minimum of 15 participants is required for each session to proceed. Parents are invited to join or sit in.
Registration is required. To register, email Sabrina_Khoo@ura.gov.sg
8. Singapore Discovery Centre
Special Exhibition: "Folktales, Fables & Fantastic Futures: Stories We Share"
Now till 30 June 2014 |9am – 6pm
Discover how important values and aspects of culture are communicated through the fantastic world of stories and performance art in this special exhibition. Explore hands-on activities in the galleries like the Filipino Tinikling dance and find out how stories from around the world share many similar values. Immerse yourself in stories from 10 participating countries in our Embassy Showcase. Travel around the world at Singapore Discovery Centre!
9. Singapore Maritime Gallery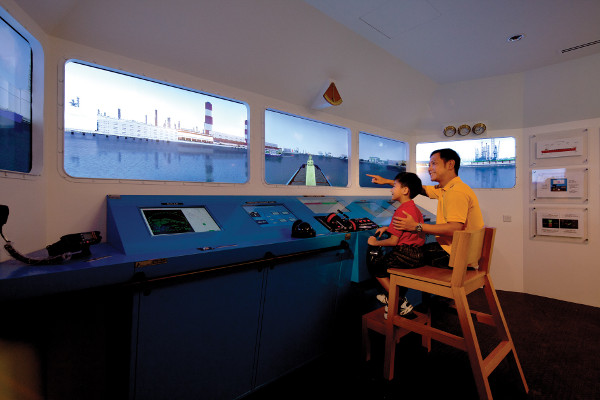 Maritime Singapore Awaits Your Discovery
24 May – 29 June 2014 (Daily, closed on Mon)
Learn how Singapore transformed from a small entrepot into one of the world's leading International Maritime Centre and have a glimpse of the world's busiest port in action. Embark on an inspiring and interactive maritime journey at the self-guided Singapore Maritime Gallery or enjoy free guided tours on Saturdays and Sundays at 10am, 2pm & 3.30pm.
Or complete the Singapore Maritime Gallery Passport to redeem a lucky draw coupon!
For more information, go to maritimegallery.sg
10. Plaza Singapura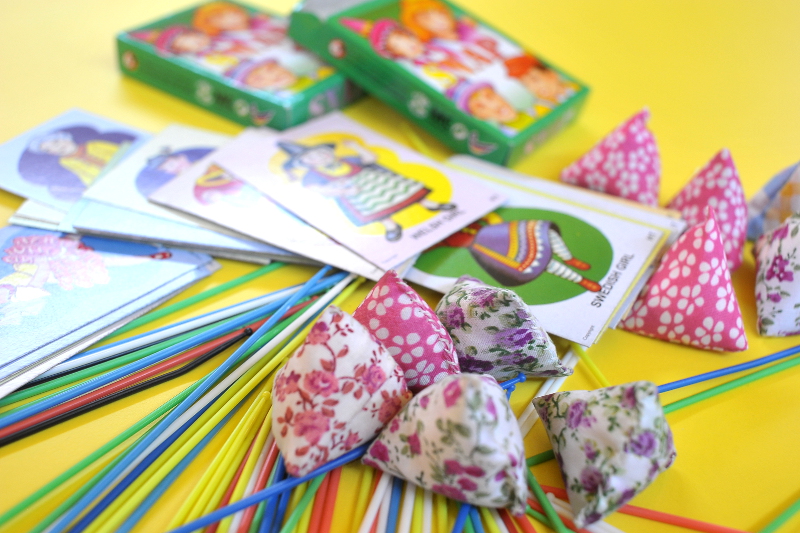 An old-school carnival concept to relive memories of yesteryears
5th to 22nd June 2014
Held at Plaza Singapura level 1 atrium, the action-packed campaign entails an interactive display of old school games booths, toys and snacks. The goal is to create a golden platform Relive your favourite, treasured pastimes while sharing the knowledge, history and memories with your children.
Event highlights:
10 game booths featuring: Pick-Up Sticks, Toss the Ring, Zero Point, Bola Tin, Chapteh, Goli Gundu, Five Stones, Gasing, Snap, Country Flag Eraser. The first 440 shoppers to complete all games will get a collection of games from the 1970"s/1980"s era. This giveaway includes eight popular games such as chapteh, mini gasing (spin-top), kuti-kuti, marbles, glider plane, card games (Happy Family/Snap) etc.
Some of the old school snacks which will be on display as well as sale include: Haw Flakes (Shan Zha), Hiro Cake, Hacks Honey-Lemon, Ling Mong Tablets, White Rabbit Creamy Candy, Ding Dang Chocolate Coated Biscuit Ball, and ice-creams such as cola stick, bundung stick etc.
Special appearances by iconic characters such as Care Bears, Strawberry Shortcake and Dinosaur Train on the following dates in June: 7, 8, 14, 15, 21 and 22
There will also be a kids "Terrarium Workshop". The workshop is aimed to make the kids more eco-conscious and do their bit in recycling and helping the environment. It will educate the children in a fun way on the lifecycle of plant growth. Concept of a terrarium and live demonstration of planting in a bottle, recycling of water etc will be taught to the kids. Hands-on experience will inculcate a sense of care towards our environment and being eco-friendly.
---
Bonus event: Storytelling Comes Alive! with PLAYMOBIL at Sentosa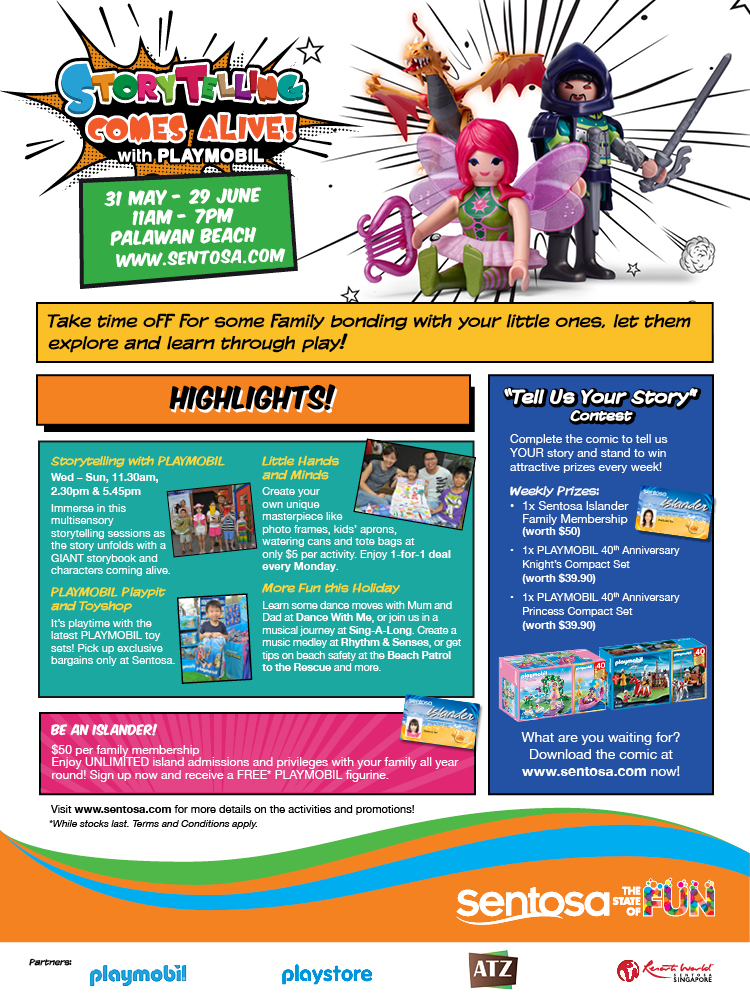 If you find this article useful, do click Like and Share at the bottom of the post, thank you.
Want more comprehensive info? Check out our e-guides here.