Due to COVID-19 outbreak and social distancing measures, the National Day Parade and Celebrations will be held differently as compared to previous years. #NDP2020
The National Day will be celebrated on 3 different sessions:
Morning: The traditional parade will be held in the morning at Padang
Afternoon: The afternoon of NDP2020 encourages Singaporeans to participate in activities from the comforts of your home! From bonding over a cooking activity to working out together, let it be a day of fun and engagement for your family!
Night: The evening celebratory show will be held at an indoor venue, at The Star Performing Arts Centre.
---
There will be NDP rehearsals will be held on these dates (at Padang):
25 June 2020
4 July 2020
11 July 2020
18 July 2020
25 July 2020
1 August 2020
9 August 2020 (National Day Actual Day)
10 August 2020 (NDP Backup date)
---
Based on the NDP rehearsal on 11 July 2020, here's what to expect at Padang:
10.33am – Stateflag flypast
10.35am – Guard-of-Honor contingent firing Feu de Joie (rifle salute)
10.41am – Presidential 21 Gun Salute
10.45am – First 6 x F15SGs flypast
Multiple F15SGs flypast every 5 minutes in different directions around Padang.
Also at the Heartlands:
SengKang (Compassvale) and Jurong East: Red Lions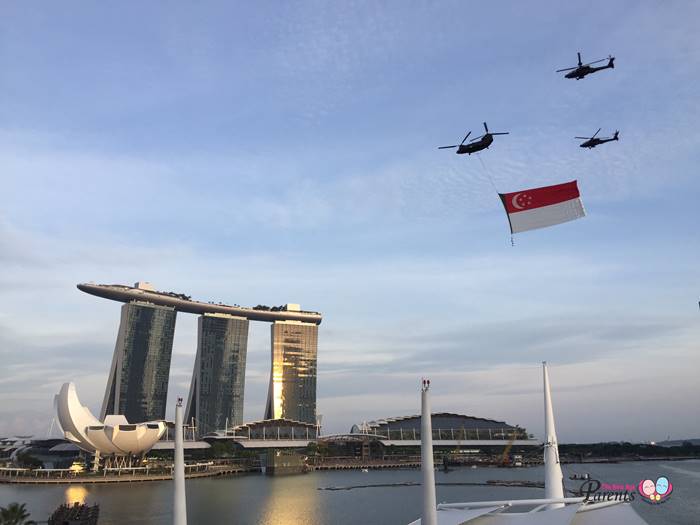 For more information and the latest updates, visit Singapore's 55th Birthday – National Day Parade & Celebrations 2020.
For more information, visit www.ndp.org.sg.
Stay in touch! Subscribe to our Telegram here for our latest updates.
Like what you see here? Get parenting tips and stories straight to your inbox! Join our mailing list here.