Update 17 August 2021:
The National Day Parade (NDP) 2021 will be held on 21 August 2021 at The Float@Marina Bay.
What to Expect at Surrounding areas of the Float
Based on the NDP Combined Rehearsal CR1/CR2/CR3, here's what to expect at The Float@Marina Bay area:
1820hrs to 1825hrs – 9x Red Lions Free Fall
1826hrs to 1828hrs – 2x Apache Helicopters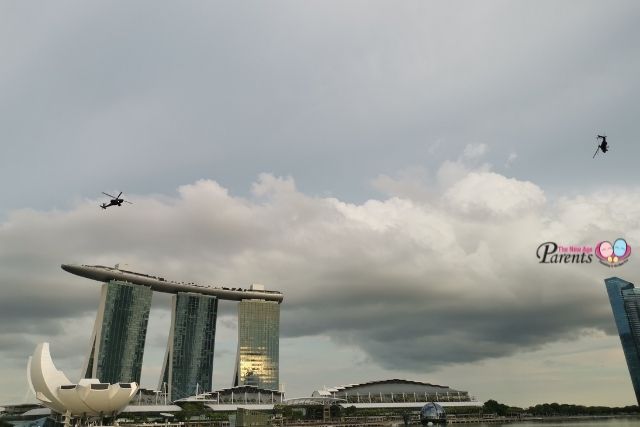 1829hrs to 1831hrs – 3x F-15SGs Flypast/Burst
– 2x F-15SGs Criss-cross
– 1x F-15SG Round Marina Bay and Vertical Climb
1833hrs – Contingents March In
1838hrs – Central Band / Bag Pipers? Performance
1839hrs – Guard of Honour Contingents March In
1844hrs – Arrival of Prime Minister
1849hrs – Arrival of President
1850hrs – Singing of the National Anthem
1851hrs – Singapore State Flag Flypast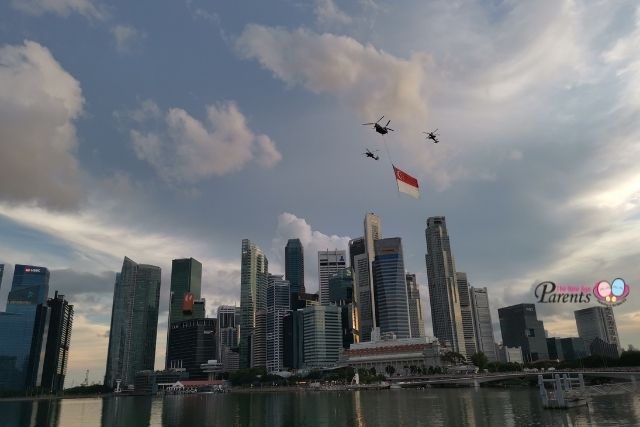 1852hrs – 5x F-15SGs Bombburst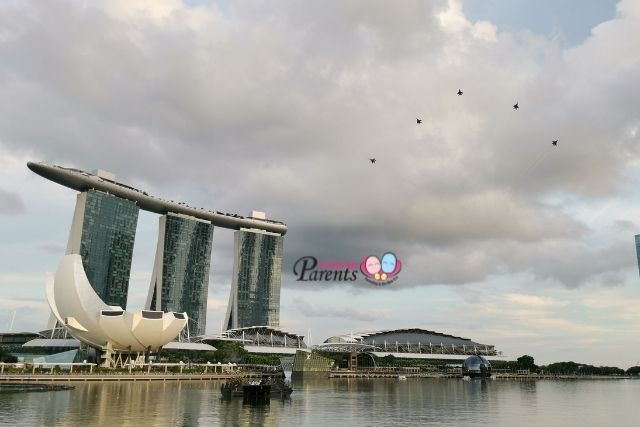 1854hrs – Presidential 21 Gun Salute and inspection of Guard of Honour contingents
1859hrs – Guard-of-Honour contingent firing Feu de Joie (rifle salute)
1904hrs – Guard of Honour and contingents March Past
1913hrs to 1916hrs – Central / Combined Band Performance and March out
2013hrs – Grand Finale Fireworks
*** All timings are approximated based on CR1/CR2/CR3 and may change. ***
Please be informed that most areas near Marina Bay will be closed off to public due to safe distancing measures. However, you can still join in the fun and catch The NDP 2021 Show On Livestream.
---
Update 7 August 2021:
The National Day Ceremonial Parade will take place at The Float @ Marina Bay on 9 August 2021, involving some 600 participants on site, from the four Guard-of-Honour contingents, the Singapore Armed Forces (SAF) Colours Party, five SAF and Home Team contingents and a combined SAF and Singapore Police Force (SPF) band. Another 200 participants from 9 uniformed youth groups and 12 social and economic organisations will participate via virtual means.
Catch the Ceremonial Parade live at 9am on Facebook and YouTube pages, or on free-to-air broadcast TV channels.
The ceremonial parade will also include the State Flag Flypast, comprising one CH47 Chinook helicopter and two escorting AH-64 Apache Longbow helicopters.
NDP2021 Island Flypasts
Fly Our Flag
Following the ceremonial parade at the Float @ Marina Bay, two Chinook helicopters, each escorted by a pair of AH-64 Apache helicopters and carrying the Singapore flag 1,000ft in the air, will fly across Singapore via two routes from around 9.50am to 10.35am. This will bring the iconic flag flypast closer to Singaporeans in the heartlands, as the nation celebrates as one from our homes on 9 Aug 2021.
a. The Eastern Route will begin at the south of Singapore and will fly along the southeastern and northeastern coastlines of Singapore.
b. The Western Route will also begin at the same time, and will fly along the southwestern and northwestern areas of Singapore.
For details of the routes, visit Singapore's 56th Birthday – National Day Parade & Celebrations 2021
F-15SG Island Flypast
Flying at over 600km/h and at a height of 1,500ft, the RSAF F-15SG fighter aircraft will fly in a delta formation over Singapore's heartlands. The Island Flypast will begin at the Float @ Marina Bay at around 9.50am after the conclusion of the ceremonial parade, and conclude after the aircraft lands at Paya Lebar Air Base about 30 minutes later. The close formation of the F-15SG Island Flypast represents how Singaporeans, with our collective strength, resolve and unity, will always forge ahead amid challenging circumstances as one united people.
For details of the route, visit Singapore's 56th Birthday – National Day Parade & Celebrations 2021
---
Update 22 July 2021:
Postponement of NDP to 21 August
1. The National Day Parade (NDP) 2021 originally planned on 9 August 2021 at the Float@Marina Bay will be postponed to 21 August 2021, after the scheduled end of Phase 2 (Heightened Alert). On 9 August 2021, a ceremonial parade will be held instead. It will be similar to the one held last year at the Padang, but will take place at the Float@Marina Bay.
2. The heartland fireworks and Red Lions displays previously announced to be held over the 7 to 8 August weekend will be cancelled.
3. The NDP rehearsal and preview previously planned on 24 July and 31 July 2021 respectively have also been postponed. To prepare for the NDP on 21 August 2021, rehearsals will be conducted later in smaller component groups. Their dates will not be announced, so as to discourage crowds from gathering around Marina Bay.
4. Since 1966, the NDP has been held every year to mark Singapore's independence. This national event brings together Singaporeans from all walks of life, as one united people to affirm our unity and nationhood. The changes this year will enable NDP 2021 to be held in safer conditions, while maintaining that cherished tradition
Press release by NDP Organising committee.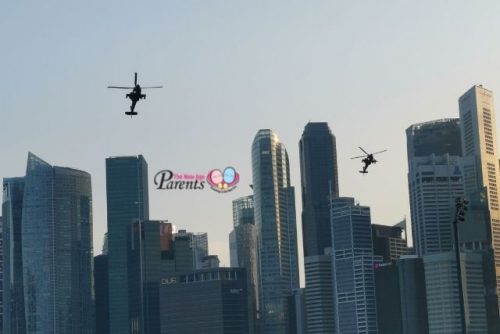 ---
Previous announcements
As of press updates on 30 June 2021, the National Day Parade 2021 will be held at Marina Bay floating platform. Here are some highlights of the announcment:
National Day Parade 2021 to be held at Marina Floating Platform.
Fewer participants and spectators.
All participants and spectators to be fully vaccinated.
There will be "heartland activities".
The confirmed rehearsal dates will be on:
3 July 2021 (Combined Rehearsal CR1)
10 July 2021 (Combined Rehearsal CR2)
17 July 2021 (Combined Rehearsal CR3)
6 August 2021 (9am)
14 August 2021 (Preview)
9 August 2021 (Actual Day Ceremonial Parade 2021)
21 August 2021 (NDP 2021)
The number of spectators and how to get NDP tickets have been announced by the NDP organising. For more information, read NDP tickets 2021.
➡️ Related Read: Fun Things To Do This National Day 2021 Long Weekend In Singapore
For more information and the latest updates, visit Singapore's 56th Birthday – National Day Parade & Celebrations 2021.
For information on Temporary Restricted Area, visit here.
For more information on NDP 2021, visit here.
* * * * *
Stay in touch! Subscribe to our Telegram here for our latest updates.
Want to be heard 👂 and seen 👀 by over 100,000 parents in Singapore? We can help! Leave your contact here and we'll be in touch.