Singapore's National Day is just round the corner. Are you as excited as us?
The National Day Parade NDP 2019 will be at The Padang as the country marks 200 years since the founding of modern Singapore. In the weekends leading up to the actual day itself, there will be combined rehearsals, National Education and full dress rehearsals and guess what, you can actually be around to catch some of the performances and aerial displays etc.




⇒ Related Read: Singapore Bicentennial 2019 Commemoration & Events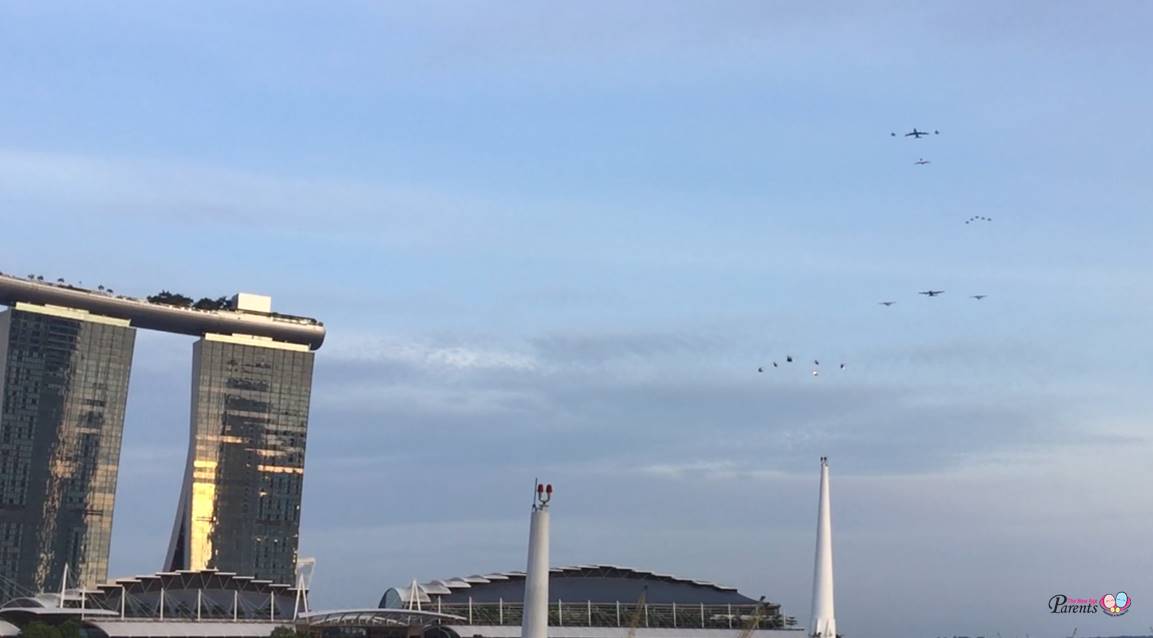 ---
There will be NDP combined rehearsals will be held on these dates (at Padang):
15 June 2019 (CR1)
22 June 2019 (CR2)
29 June 2019 (CR3)
6 July 2019 (NE1)
13 July 2019 (NE2)
20 July 2019 (NE3)
27 July 2019 (NDP Preview 1)
3 August 2019 (NDP Preview 2)
---
NDP 2019 Highlights (Based on CR1, 2, 3 & NE1, NE2, NE3, Preview 1 & 2)
Approximate timings based on CR1, 2, 3 & NE1, NE2, NE3, Preview 1 & 2 (subject to changes):
6.03pm to 6.10pm – Red Lions Free Fall (weather dependent) – Based on Preview 2
6.22pm – Arrival of Prime Minister
6.27pm to 6.30pm – Marching contingents march in
6.35pm to 6.38pm – State Colours and Guard of Honour GOH march in
6.44pm – Arrival of President
6.45pm to 6.46pm State Flag Flypast (From right of Padang to left)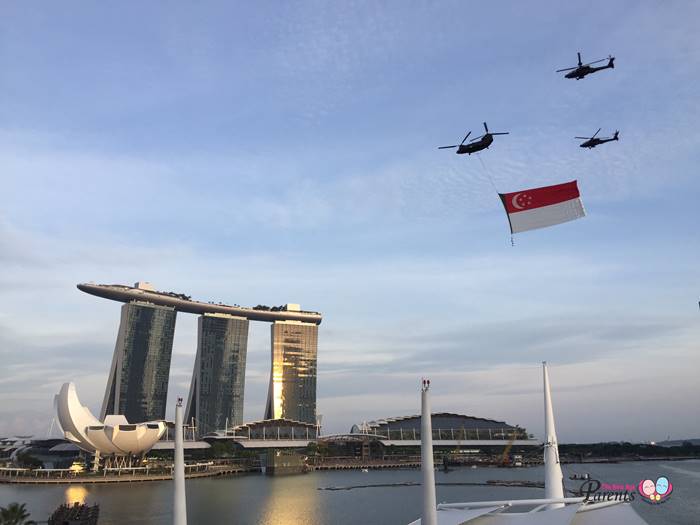 6.47pm – RSAF Bombburst (From MBS towards Padang)





6.49pm to 6.52pm – 21 Gun Salute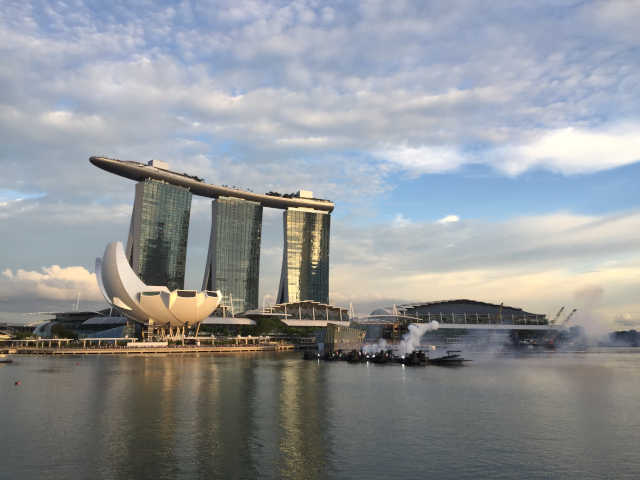 6.56pm to 6.57pm – Fire of Joy (Feu de joie)
6.57pm onwards – Airbus A330 MRTT & F15s (from right of Padang to left)
7pm to 7.01pm – RSAF F15s Flying Display (2 from MBS to towards Padang, 1 from right and circle one round and turn back for vertical climb)
7.01pm to 7.12pm – Parade march past
7.14pm to 7.30pm – Mobile Column
8.10pm to 8.11pm – First fireworks (Based on Preview 2) – Song 'Home'
8.12pm to 8.18pm – Fireworks Finale (Based on Preview 2) – Ending part of National Anthem
Latest: NDP 2019: Fireworks to be set off at Singapore River (near Asian Civilisation Museum) for the first time at around 8pm to 8.05pm and also at NDP 2019 Celebrations at Our Tampines Hub (according to press release). In addition, there will be fire works at National Day Celebrations @ Heartlands 2019 on 10 August 2019.
Places to watch mobile column include: Suntec, Raffles City, Funan & Supreme Court (North Bridge Road), Victoria Concert Hall.




---
Singapore National Day
Actual Day: 9 August 2019
⇒ Related Read: Fun Things To Do This National Day Weekend In Singapore
⇒ Related Read: 28 Places To Catch National Day Parade Fireworks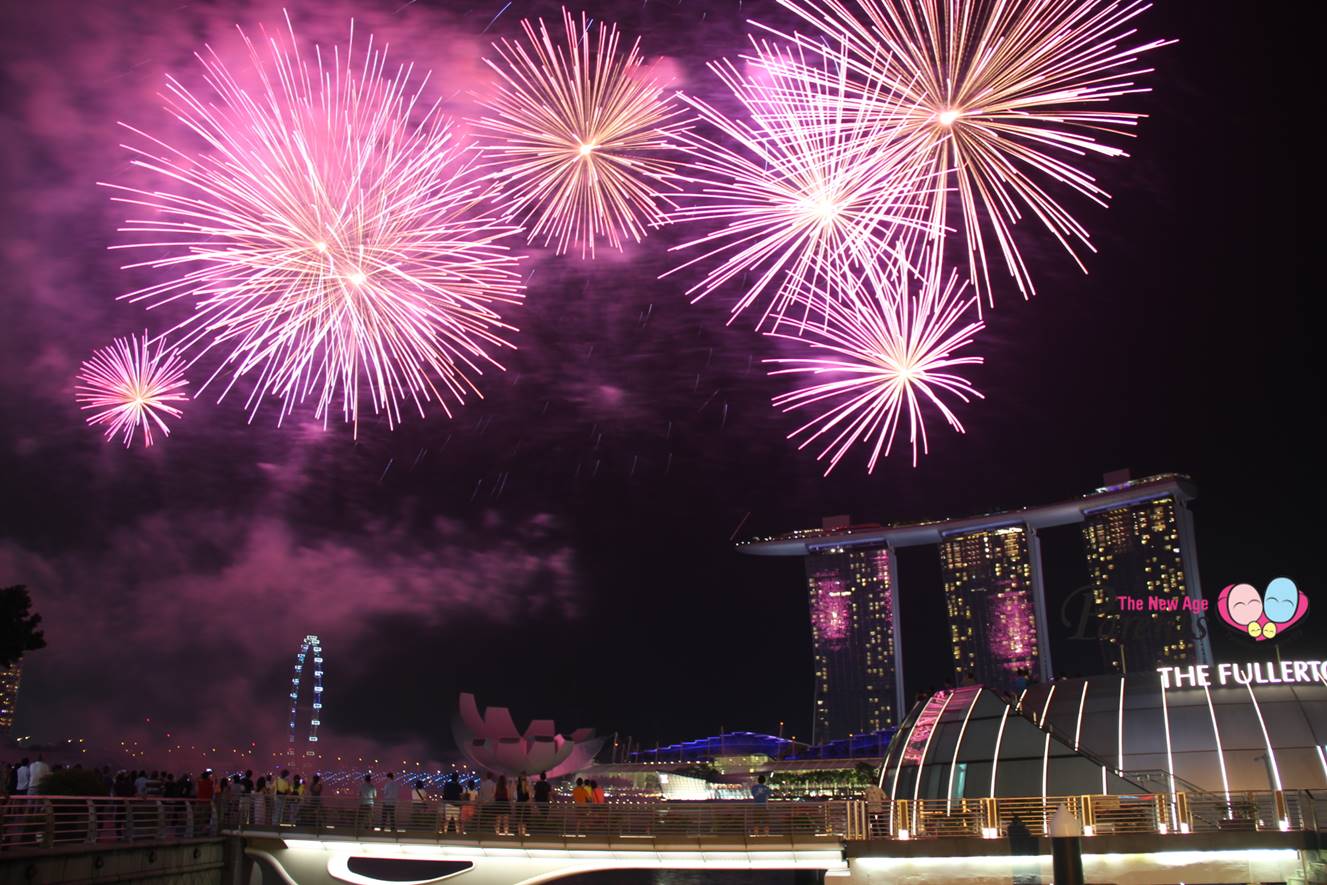 ⇒ Related Read: National Day Celebrations @ Heartlands 2019
⇒ Related Read: How to Get National Day Parade NDP Tickets 2019
For more information, visit here.
Stay in touch! Subscribe to our Telegram here for our latest updates.
Like what you see here? Get parenting tips and stories straight to your inbox! Join our mailing list here.