It's the last quarter of 2020! October is a month of celebrations with Children's Day and Halloween to look forward to! It's also a nerve-wracking period for students (and parents) who are taking the PSLE!
Check out our list of online and offline happenings in Singapore for October 2020 if you're looking for ideas on how to spend the day or week. Stay safe and healthy and remember to practise social distancing!
---
We are happy to announce that Phase II of Voting for The New Age Parents Awards Readers' Choice is ongoing now till 8 November 2020. Cast your votes now and stand to win attractive prizes worth more than $4,000.
---
#1 Avis Car Rental – Car Rental Experience Giveaway
The long-awaited school holidays are coming right up! If you're thinking of novel ways to entertain the kiddos, Avis Car Rental and TNAP have curated two off-the-beaten-path road trip
  adventures right here in Singapore that you can embark together with your family this school holidays!
And… Avis Car Rental is awarding 2 TNAP readers with a car rental experience worth over $300 each! Read more about the giveaway as well as our curated road trip itineraries here.
Contest period: 29 October – 11 November 2020
For more information, visit Off-The-Beaten-Path Road Trip Ideas in Singapore for Every Bored Parent.
*************************************
#2 My Animal Buddy by Singapore Zoo Launch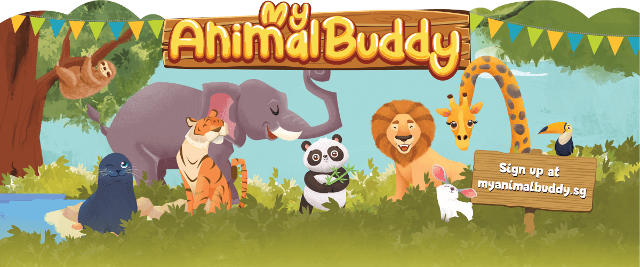 Sign up for My Animal Buddy now to join us at our launch show on 9th October, 10AM. Telecast LIVE! from Singapore Zoo, Explorer Ann is solving a mystery, and she needs all the help she can get. I will be making a special appearance along with Rudy, the rabbit and other animal friends! Watch out for us!
Date: 9 October 2020
Time: 10am
e-Venue: Online
For more information, visit My Animal Buddy Launch.
*************************************
#3 Changi Jurassic Mile


As announced by Changi Airport Group (CAG), the new Changi Jurassic Mile Park Connector is officially opened on 11 Oct 2020. Be wowed by a 1KM experiential trail featuring more than 20 life-sized dinosaurs. Booking is required if you are visiting from Fri to Sun – 16 Oct 2020 to 3 Jan 2021.
Date: From 11 October 2020
Venue: Beside Airport Terminal 4
For more information, visit Changi Jurassic Mile.
*************************************
#4 Launch of the second GrabKitchen


The second GrabKitchen in Singapore has officially launched, located at Victory Centre, 110 Lor 23 Geylang. With GrabKitchen Aljunied, consumers get to have more food choice across 18 brands for a start and pay just one delivery fee.
Grab users islandwide can enjoy the mix and match feature, which allows them to order across different food stalls, as well as snacks, desserts and drinks in one single order!
Simply tap on your Food tile and search for GrabKitchen Aljunied to order from all your favourite merchants including Bonchon, CarversX, Putien, Wolf Burgers, Playmade and more. You can choose to either have your feast delivered right to your doorstep or self pick-up and dine in there.
Find out more here.
*************************************
#5 Ride For Rainbows 2020 by Club Rainbow – Virtual Ride Event


Your meaningful participation and generous donations will help Club Rainbow in providing the assistance and resources that our children and their families need. Due to Covid-19, Ride for Rainbows 2020 will be converted into a virtual ride event which will be held between 3 – 11 October 2020.
Date: 3 to 11 October 2020
Time: At a safe timing of your choice
e-Venue: At a safe ride location of your choice
For more information, visit Ride For Rainbows 2020 by Club Rainbow – Virtual Ride Event.
*************************************
#6 Octoburst! Online – A Children's Festival 2020


Octoburst! is a children's festival that is held annually on Children's Day weekend every year at Esplanade. This will be our 17th edition. Due to Covid-19 and the safe distancing measures/restrictions in place, the festival will take an online, digital form this year.
Date: 5 to 18 October 2020
e-Venue: Esplanade's PIP's Club Facebook
For more information, visit Octoburst! – A Children's Festival 2020.
*************************************
#7 Walk for Our Children 2020

Although COVID-19 has forced the cancellation of Singapore Children's Society's physical fundraising events this year, Walk for Our Children 2020 has been adapted to a Virtual event, and will be graced by President Halimah Yacob.
Hosted on the event website, watch the rainbow grow as it charts the overall target of 20 million steps along with a geo-mapping feature showing participation across the island with coloured pin drops on the map! Look forward to interactive games and photobooth for some online fun and cheer with your family and friends too!
Date: 1 October 2020 to 30 November 2020
Time: Any time you wish!
Venue: Anywhere & Everywhere!
Registration fees: $25 (adult) and $10 (children under 12 years old) | $60 (family combo package for 2 adults & 2 children) | $85 (friends combo package for 4 adults)
Unable to take part but wish to donate?
You can make an outright donation* here to support programmes run by Singapore Children's Society to help children, youth and families in need.
*All cash donations except registration fees are eligible for 2.5 times tax deduction.
Visit here for more information.
*************************************
#8 Birds & Bees: A Workshop for Parents

Most parents believe that it is important to talk to their children about romantic relationships and sex, but many are unsure how to do it. Young people themselves say they are most likely to ask peers and romantic partners. Wouldn't you rather they turn towards you? The "ask-able" parent who is open to questions, ready to make an effort to listen without judgement and engage in a dialogue? Attend this workshop to explore how you can work on developing your own strategies to enhance the trust and bond with your child!
What the workshop will cover:
Communicating with your children
Consent
Being an "ask-able" parent
Relationships
Workshop Fee: $15 (in total for a series of 3 sessions)
Use discount code birdsandbees5off to receive $5 off workshop fees
October workshops: Saturdays – 10, 17 & 24 October, 10am (more info)
November workshops: Thursdays – 12, 19 & 26 November, 8pm (more info)
*************************************
#9 Mums' Space Summit
"Junia, my son wants to commit suicide, what can we do?"
That single line started a ground-up initiative where we decided to do something at the national level to support mums and families through this period, where COVID has redefined the way we study, work and play.
"Mums' Space Summit" brings together 42 Experts covering a different daily topic: Day 1 – Kids | Day 2 – Self | Day 3 – Spouse | Day 4 – Wealth | Day 5 – Health
How to Reduce Excessive Screen Time?
How to be Your Teenagers' BFF?
Positive Parenting Strategies for Your 7-12yrs old?
Important Things to Note for your 0-6yrs?
How to Rekindle the Spark in Your Marriage?
How to Eat Right for Energetic Health?
Work-Life Balance: How Mum-prenuers manage it all?
Our panel sessions are interactive and we look forward to answering YOUR Questions so Tune in LIVE! Register for your Complimentary FREE Seat via https://mumspace.asia/LP.
Registering will allow you to watch the replays at your convenience. Stand to win prizes if you watch it LIVE.
P.S. You do NOT have to attend all the sessions, just pick the topics that interest you!
*************************************
#10 Arbora Hilltop Garden & Bistro Refreshed Family Menu
One Faber Group's Arbora Hilltop Garden & Bistro unveils an updated name, along with a refreshed family-friendly menu selection, available from 7 October 2020. Located at Faber Peak, one of the leading hilltop destinations in Singapore, Arbora now offers guests a hilltop garden dining concept, enhanced by the natural surroundings of the hillside, for quality family time!
Look forward to fresh botanical-inspired dishes such as Arbora Rojak, Pineapple Glazed Pork Ribs and family combos (complete with two adult mains and up to two children's meals) so everyone gets to try a bit of everything! There are also many activities for the little ones to see and do at the hilltop restaurant!
Find out more here.
*************************************
#11 Hi5SG and =DREAMS
Together we dine, together we unite. The folks behind #savefnbsg are back with @Hi5SG, a nationwide initiative that'll boost Singapore's F&B, all while giving back to children of underprivileged families gravely affected by the current pandemic.
From now until January 2021, rediscover hundreds of homegrown restaurants and bars through a series of perks and privileges for dine-in, takeaway and delivery islandwide. Plus, selected participating restaurants will be donating a portion of their proceeds to =DREAMS by @sccfsc.
A secular, co-ed weekday residential programme, =DREAMS provides much-needed holistic support to underprivileged children living in HDB rental flats. Amongst Singapore's most neglected communities, the charity aims to provide conducive environments, learning support, enrichment programs and improved nutrition for them.
Visit here for more information.
*************************************
#12 Scribble Town – New Children's Exhibition


What counts as bullying? Can seemingly innocuous words and actions be hurtful to the people around us? What can we do when we witness bullying, and how can we all contribute to a bully-free culture?
Date: 1 October to 31 January 2021
Venue: Sun Yat Sen Nanyang Memorial Hall (SYSNMH)
For more information, visit Scribble Town – New Children's Exhibition.
*************************************
#13 vOilah! France Singapore Festival 2020

Skip the plane ride and experience the best of French culture right here in Singapore as vOilah! France Singapore Festival returns to deliver you a slice of France!
Enjoy four exciting weeks of unique and innovative experiences through a line-up of close to 50 programmes across the arts, education, science and lifestyle while rediscovering the hidden gems of French culture that come to light when both communities come together.
Date: 22 October to 22 November 2020
For more information, visit vOilah! France Singapore Festival 2020.
*************************************
#14 Shopee World Animal Day

This World Animal Day, Shopee presents you with the paw-fect opportunity to help out a furry friend in need! From 1 to 18 October, Shopee will be partnering nine different animal welfare organisations to ensure these animals get the best care possible.
In appreciation of contributions made to these organisations, Shopee will be distributing a $5 Shopee voucher** with no minimum spending on Pet Food when you make a minimum donation of $5 to any animal welfare organisation of your choice! Each user will also be given one free online vet consultation by ZumVet after the donation has been made via a voucher code, redeemable until the end of 2020.
Date: Now to 18 October 2020
For more information, visit here.
*************************************
#15 Science Centre Singapore: UNTAME

Science Centre Singapore launches the first event of its kind to celebrate Science, Technology, Engineering and Mathematics (STEM) in a multidimensional experience. Grow your creativity with STEAM Festival for young learners, embark on an online quest with UNTAME: Beyond Boundaries and join their virtual STEM conference to exchange ideas with professionals from the STEM discipline.
Date: 19 October to 29 November 2020
For more information, visit here.
*************************************
#16 The Glasshouse

Nurture little Mozarts from the comfort of your home! Parent-child bonding over music and art at the ease of your own time and schedule. We ensure that any screen-time set aside for little ones are of knowledge and substance!
The Glasshouse is a virtual sphere created by our internationally-acclaimed musicians, our brilliant illustrators and our leading art therapist – where interactive chamber music and chamber arts is offered weekly, through 4 extensive sustained programmes, as part of #origins and #blossoms.
Full Membership: SGD32/month
Basic Membership: SGD28/month
Venue: Online!
Join us in The Glasshouse HERE!
*************************************
Note: All details are correct as at the time of publishing. While every effort has been made to ensure the accuracy and completeness of the information, no guarantee is given nor responsibility is taken for errors or omissions in the compilation. Readers are advised to check with the respective event organisers for the most updated schedules, venues and details.
---
Trick or Treat? Halloween is on 31 October and we have compiled a list of Halloween Parties and Events in Singapore 2020 just for you.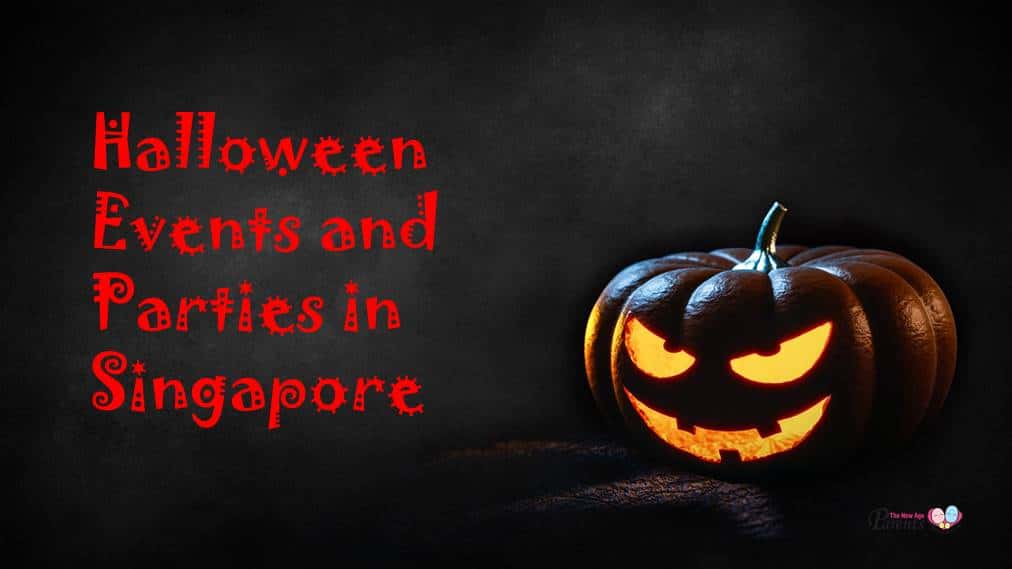 For other up coming events, visit Events in Singapore.
* * * * *
If you find this article useful, do click Like and Share at the bottom of the post, thank you.
Want to be heard and seen by over 100,000 parents in Singapore? We can help! Leave your contact here and we'll be in touch.