It's the last quarter of 2022! October is a month of celebrations with Children's Day, PSLE Marking Days, Deepavali and Halloween to look forward to! It's also a nerve-wracking period for students (and parents) who are taking the PSLE!
Check out our list of online and offline happenings in Singapore for October 2022 if you're looking for ideas on how to spend the day or week.
---
1. Greentree Children's Art Exhibition 2022
Greentree Montessori's Children's Art Exhibition is an event designed to celebrate the creativity and marvels of children within an inspiring space designed with the goal to allow children to showcase their ideas and thoughts.
The goal of this Children's Art Exhibition is to allow children and their families to see that "Art is everything" and "Everything is art". Art is known to transcend language and culture, and this exhibition is the perfect opportunity for everyone to see the world through the lens and perspectives of our children. Join us for a day of fun with art!
Date: 15 October 2022
Time: 9am – 5pm
Venue: Tzu Chi Humanistic Youth Centre (30A Yishun Central 1, S768796)
For more information, visit here.
*******************************
2. The New Age Parents Editor's Awards 2022
Congratulations to the following brands on being the winners of The New Age Parents Editor's Awards 2022 (Home Essentials and Mum & Baby Care)!
PLUS: Stand to win attractive prizes when you take part in our TNAP Awards 2022 Contest I! Find out how to win via The New Age Parents Awards 2022 Contest.
*******************************
3. Avatar: The Experience at Gardens by the Bay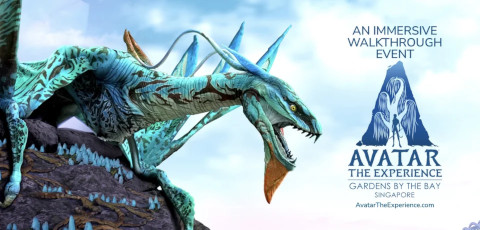 Avatar: The Experience debuts at Cloud Forest at Gardens by the Bay. This immersive walkthrough event based on the global blockbuster film, AVATAR, is a uniquely designed collaboration between Cityneon Holdings, Disney Location-Based Experiences, and James Cameron and Jon Landau's Lightstorm Entertainment.
Date: From 28 October 2022
Time: 9am – 9pm
Venue: Cloud Forest
You can get your tickets via Klook.
Get $5 OFF with UOB Cards: Apply promo code 'UOBSGAVATAR5' and check out with UOB Cards. Limited redemptions available per month. Valid for Singapore users only. Other T&Cs apply
For more information, visit Avatar: The Experience at Cloud Forest.
*******************************
4. Spanish Serenade with Sunflowers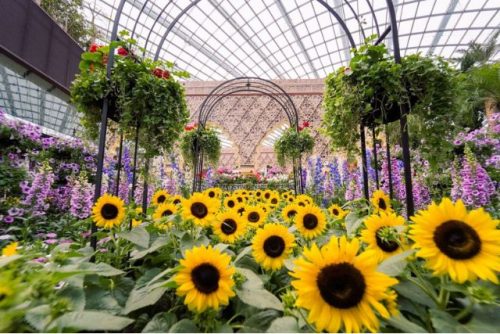 With Spain being one of the largest producers of olive oil in the world, the olive grove in Flower Dome has been transformed into an "olive museum", where visitors can learn all about olive oil such as its various uses in Spanish cuisine and how the plant shaped the development of the Mediterranean region.
Pockets of Flower Dome will also showcase the arts and culture of Spain. A recreation of the Pablo Picasso statue in the Plaza de la Merced in the artist's hometown of Malaga sits at the Mediterranean Garden. Here, visitors can learn more about one of the most influential artists of the 20th century and discover how Malaga inspired his artworks.
Date: 1 to 30 October 2022
Time: 9am – 9pm
Venue: Flower Dome
For more information, visit Spanish Serenade with Sunflowers.
*******************************
The Malay Heritage Centre closes with a bang with the MHC ClosingFest, which features performances from local and international performers as well as various craft activities suitable for everyone.
This festival will be the final on-site festival before MHC closes for a major revamp.
Date: 1 – 2, 14 – 16, 21 – 23 & 29 – 30 October 2022
Venue: Malay Heritage Centre
For more information, visit MHC's ClosingFest.
*************************************
To round up TLC's 20th Anniversary, they are excited to bring you a new and original play based on a classic tale from Aesop's Fables' Hare and Tortoise. Written by Kate Golledge (Nursery Crimes) and directed by Cherilyn Woo (The Nightingale), this fun and fast-paced play about friendship is recommended for children 3 years and above.
This contemporary adaptation explores the notion of speed in a literal and metaphorical sense. In today's winner-takes-all world, it's never been more essential to be able to keep up. But what does it mean to be fast or slow, and how can we make space for everyone's talents and abilities?
Date: From 26 October 2022
Venue: KC Arts Centre – Home of SR
We are giving away tickets to catch the play, read Hare & Tortoise to find out how to win!
*************************************
Get excited! Our iconic shopping belt in Singapore – Orchard Road will be bustling with life, meaningful adventures, and other fun things to do in October! The event aims to inspire participants to adopt a sustainable lifestyle and coming forward to show your commitment towards a truly clean Singapore.
Limited edition foldable and waterproof Supermon picnic mats that are reusable and goodies bags will be given out to the first 250 successfully registered participants only.
Date: 30 October 2022
Time: 8am – 10.30am (Registration start at 7.15am)
Venue: Somerset Youth Park
For more information, visit Picnic in the City.
*************************************
8. vOilah! France Singapore Festival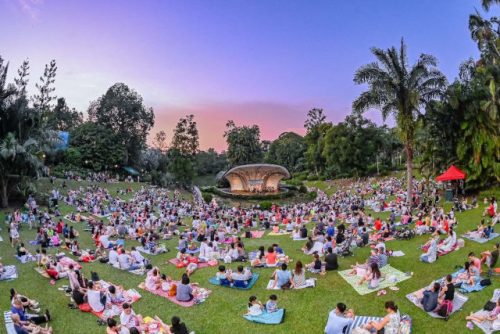 A flagship event presented by the Embassy of France in Singapore, this year's Festival is themed "Inspiration". Visitors can look forward to a line-up specially curated to spark inspiration and enlighten minds and souls as we look ahead with hope for the rest of the year and beyond.
Expect to be blown away with new and eye-opening co-creations and co-productions between our two countries. There's
something for everyone, from art enthusiasts to food connoisseurs. With exhibitions, concerts, multimedia installations, sports events and food market, vOilah! 2022 promises to be an engaging month of programmes for every interest and aspiration.
Date: 26 October to 27 November 2022
For more information, visit vOilah! France Singapore Festival.
*******************************
9. Celebrate This Deepavali at the Indian Heritage Centre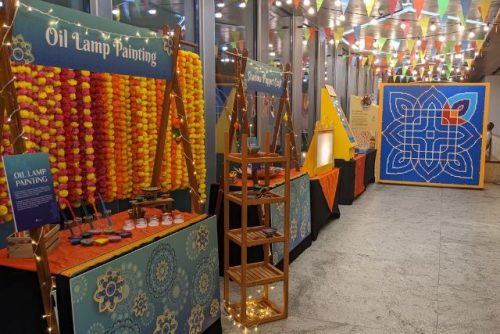 What better way to celebrate the Festival of Lights than at the Indian Heritage Centre's Deepavali Open House? Across the weekends in October, immerse in festive programmes for the whole family like craft workshops, cooking-demos, heritage trails, performances and evening trishaw rides! You can also snap photos with dazzling light installations and collect Deepavali-themed money packets. New highlight programmes this year include an open-top big bus tour of Little India, where you'll get to explore the sights and sounds of the vibrant precinct.
Date: 4 weekends in October (1, 2, 8, 9, 15, 16, 22 & 23 October) 2022
Time: 10am – 6pm
Venue: Indian Heritage Centre
Admission is free for all during Open House days, but some programmes are chargeable.
For more information, visit Deepavali @ Indian Heritage Centre.
*************************************
Did you know Klook turns 8 this month? There are some irresistible promos and mighty good deals for you to start planning your year-end holidays with!
For more information, visit Klook 8th Birthday Sale.
*************************************
11. The Anywhere of Everything, No Matter the Time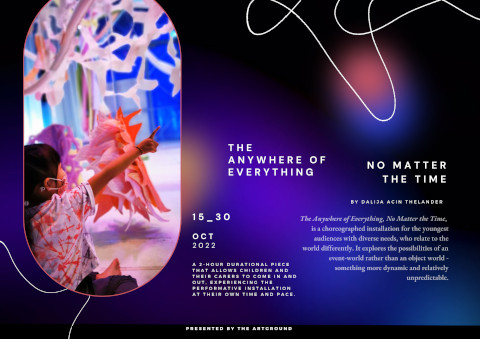 The Artground presents The Anywhere of Everything, No Matter the Time, a choreographed performance and installation for pre-walking babies and neuro-divergent young children with additional mobility needs. It aims at diverse sensory experiences by interlacing movement, dance, music, visual art and light design.
The intention for this production is to create a safe space for audiences who might not usually have access to go into a theatre and experience a performance.
This 2-hour durational piece is the first of its kind for young audiences in Singapore, where there is no fixed beginning or ending for the performance and runs from 15-30 October 2022.
For more information, visit here.
*************************************
12. Chiltern House Preschool Open House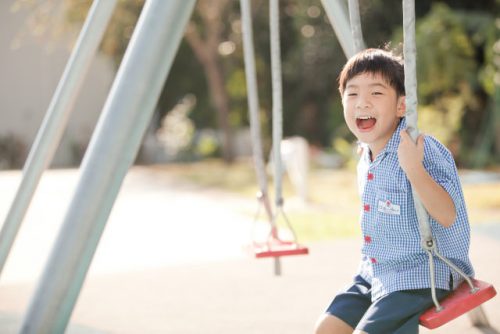 We believe every child is a star. What we do is help them to shine. Discover how, meet our dedicated teams and view our centres when you visit during our Open House.
Sign up for the new term to enjoy savings for 6 months off school fees, a $450 registration fee waiver, and a free uniform set with bag.
Register for today here.

For more information, visit Chiltern House Preschool Open House.
*******************************
Through the biennale as a process, Natasha is to be found, formed or shaped by fellow travellers and dwellers – artists, audiences and researchers. The process includes encounters, durational infrastructure, reading performances, music, publications and study groups stretched over time and space.
Date: 16 October 2022 to 19 March 2023
For more information, visit Singapore Biennale 2022.
*************************************
14. Harrowing Halloween 2 at Singapore Discovery Centre (For 13 years old and above)
Harrowing Halloween returns bigger and better this year, in collaboration with Singapore Polytechnic (SP) once again! Visitors will have to brace themselves for a variety of spine-chilling activities, starting from Terminal 6: Departure Hall for scarily good pre-flight food and drinks before moving into Haunted House (Flight 013), where they are challenged to overcome common phobias. Those waiting for their next flight can take a breather at our free-to-use Transit Lounge which offers a slew of eerie-sistible activities, or walk through Block 444 to explore superstitions from different cultures.
Date: 1, 7, 8, 14, 15, 21, 22, 28, 29, 30 October 2022
Time: 7pm – 11pm
Venue: Singapore Discovery Centre
You can get tickets to Harrowing Halloween 2 via Klook.
For more information, visit Halloween at Singapore Discovery Centre 2022.
*************************************
Go green as you shop and eat for good at Assisi Fun Day 2022 – E-Edition! Enjoy sustainable food like impossible meat, grow your own salads, get creative upcycled creations and eco-friendly products. The foodies and shopaholics will be spoilt for choice with over 40 brands of delicious food and exciting products. Every dollar spent will go towards providing care for patients with terminal illnesses.
Date: 6 to 16 October 2022
Venue: Virtual
For more information, visit Assisi Fun Day 2022.
*************************************
16. Por Vida Skateboarding
Artist impression of Por Vida Skateboarding Indoor Park and School, which features specially designed skate obstacles.
Nestled in the basement of the mall, the air-conditioned space is open daily from 10am to 10pm and has a capacity limit of 35 pax. It is specially designed and customised with various types of skate obstacles like mini ramps, quarter pipes, flat bank, flat bar and rails, manual pad, benches, ledges and even wave ramp, making the space suitable for skateboarders of all skill levels and ages, especially for beginners new to the sport. Other than skateboarding, the park also welcomes rollerblading and roller skating, as well as other land board sports such as longboarding and surf skating.
Opening Date: 1 October 2022
Venue: GR.iD Mall
In celebration of its official opening, the skatepark has also announced free entry to its premises on the first day of operations on 1 October (Saturday), from 10am to 10pm. Interested visitors can sign up for a slot at @porvidaskateboarding.
*************************************
17. Halloween Town: Yokai Festival 2022
Gear up for Halloween Town: Yokai Festival (October 29 to 30) on the Halloween weekend. Visit Downtown East with your family and have fun dressing up as a Japanese supernatural character or paint a one-of-a-kind Yokai mask as well as enjoy stage performances.
Date: 29 to 30 October 2022
Venue: Downtown East
For more information, visit Halloween Town: Yokai Festival 2022.
*************************************
18. Rockestra 2022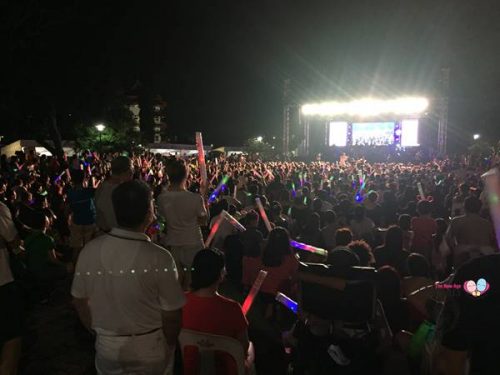 Head down to Fort Canning Park dressed to the nines as we celebrate the good ol' times. Themed "Saturday Night Retro Fever", Rockestra® will bring you on a sonic journey to the past, with hits from the 70s to the 90s! 🕺🏻
Date: 29 October 2022
Time: 7pm onwards
Venue: Fort Canning Green
For more information, visit NParks Concert Series in the Park: Rockestra.
*************************************
19. Woodlands Heritage Trail (New)
Featuring 15 heritage sites and supplemented by eight heritage trail markers, the National Heritage Board's (NHB) new Woodlands Heritage Trail traces the rich military history of Woodlands, the evolution of its communities and places of worship, and its transformation into a modern estate. The trail has been developed with contributions from the community and is presented through three thematic routes – Communities of Woodlands, Woodlands at War, and A Journey through the Woods – that uncover the area's lesser-known stories.
For more information, visit Woodlands Heritage Trail.
*************************************
Note: All details are correct as at the time of publishing. While every effort has been made to ensure the accuracy and completeness of the information, no guarantee is given nor responsibility is taken for errors or omissions in the compilation. Readers are advised to check with the respective event organisers for the most updated schedules, venues and details.
---
Trick or Treat? Halloween is on 31 October and we have compiled a list of Halloween Parties and Events in Singapore 2022 just for you.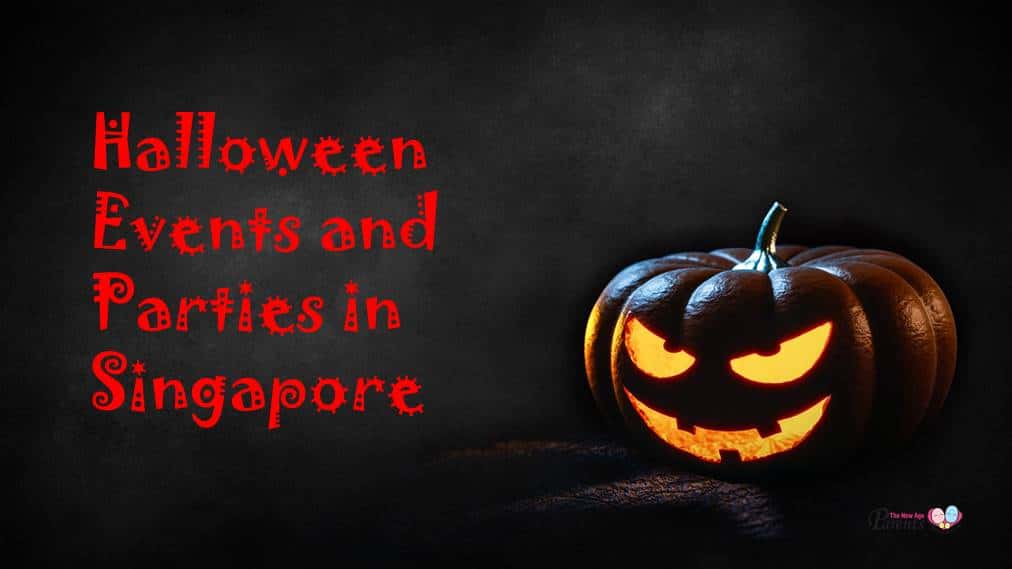 For other up coming events, visit Events in Singapore.
* * * * *
If you find this article useful, do click Like and Share at the bottom of the post, thank you.
Want to be heard and seen by over 100,000 parents in Singapore? We can help! Leave your contact here and we'll be in touch.