More often than not, we forget how the ability to read, write, and understand words weaves the tapestry of life. Literacy is like a precious thread connecting us to knowledge and people, enabling us to navigate life. It is an essential cornerstone in education, unlocking opportunities and empowering social engagement. Simply put, it is the passport to a richer and fuller life – one that parents like us desire for our children.
With Writers Studio School of English's strong tenet of developing children to "Achieve Success through Literacy", it is no wonder they are crowned as the Best Children's Writing Programme in The New Age Parents' Awards 2023 (Education). How do they do it? Here's a look into the Best Children's Writing Programme in Singapore.
Focus on Heart-Centred Learning
The Writers Studio School of English is a nurturing hub with a heart-centred learning approach that meets the students where they are. Under the tutelage of dedicated and qualified teachers, students embark on an immersive exploration of the English language, leading them towards the pinnacle of progression. Steering away from conventional methods, this is how they do it:
Qualified and highly experienced teachers who are MOE-registered, with the majority as graduates of English Language, Literature and Creative Writing
Small teacher-student ratio (4-8, depending on age) for individualised support and guidance
Customised questionnaire to better understand needs of new students
Periodic tests through Weighted Assessments for existing students
Intervention programmes for slower learners
Periodic in-person parent-teacher meetings
Comfortable space where students can express and find their unique voice
Tailor-made learning pathways suited to each student's abilities
Together with performance technique, language training will be adapted to students' learning style
Interactive classes with multi-sensory, cognition building and hands-on activities alongside individual and collaborative tasks for kindergarten and lower primary students
Holistic language-building community
Supplementary Galaxy library, flash fiction competitions, storytelling sessions
In-house student publications of model stories and compositions, and student-led

LEADnovate

magazine for their secondary school alumni
Equips Students for Success in PSLE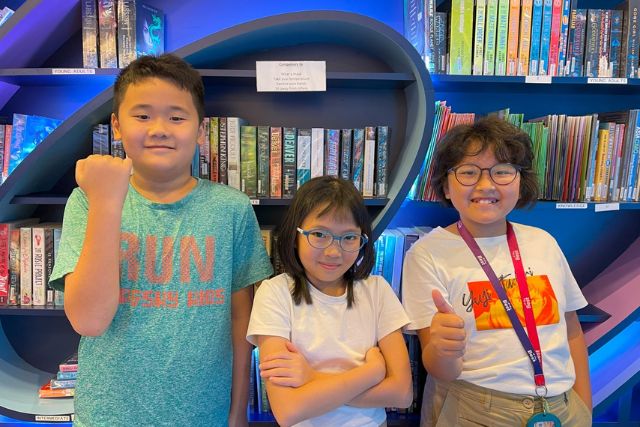 Designed around the four core pillars – writing, paper two, oral, and listening – which align with the national curriculum, the STELLAR Integrated Creative Writing programme prepares students for situational writing, creative writing, and oral.
The unique and comprehensive programme is rooted in the art of creative writing, which takes students towards PSLE mastery and beyond. On top of creative expression, the holistic approach nurtures language skills such as grammar, vocabulary, spelling, reading comprehension, building sentence structure, word awareness and more. All of which empower students to craft well-structured pieces of writing that align with specific topics and themes.
Lower primary students will build their fundamental English skills, while middle primary students are primed for critical and organised thinking. Teachers impart techniques and strategies to upper primary students to accelerate progress and equip students for success in PSLE English.
Nurtures Passion and Talent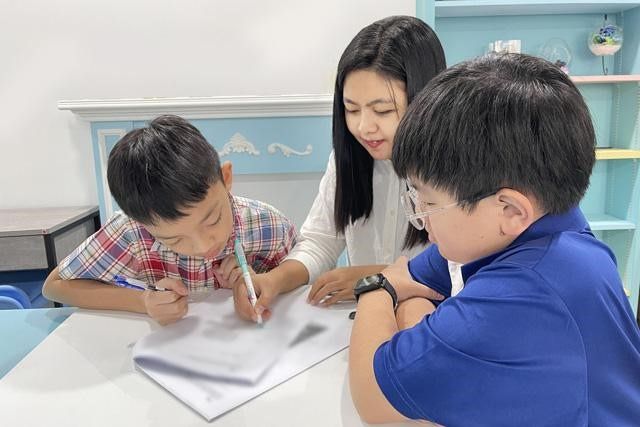 For budding talents, the Writers Studio School of English offers the STARBRIGHT Creative Writing programme to further the passion and talent of young wordsmiths. The specialised program unlocks students' creative potential with engaging lessons through drama, art and craft, storyboarding, and more. Through the process, students foster divergent thinking and learn to be independent writers and learners. More than just a program to refine students' writing skills, the STARBRIGHT Creative Writing programme paves the way for Direct School Admission (DSA) and lays the path to the in-house authorship programme. So, if you have a budding talent aspiring to be a published author, the STARBRIGHT Creative Writing programme offers just the right platform and curriculum to make all their dreams come true.
Transcending geographical boundaries, Writers Studio School of English will introduce this creative writing programme to the virtual world with STARBRIGHT Lite. This revolutionary online version promises to spark creativity and ignite the love of writing with its highly engaging curriculum. STARBRIGHT Lite is developed alongside a trained child psychologist to ensure lessons are well-suited to young children.
Supplementary Programmes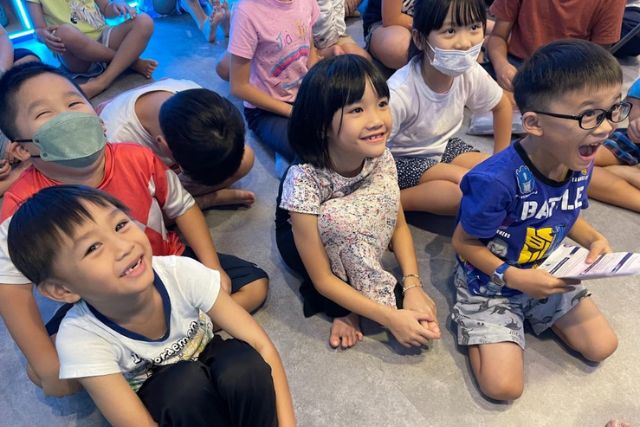 Writers Studio School of English also enriches learning with research-based programmes such as the StoryCraft Creative Writing Programme. The programme, run twice a year during school holidays, has been even commissioned by a few primary and secondary schools, as well as another government-led agency which provides educational support programmes for young children in Singapore. Using a blend of fiction and speech and drama techniques, children tap into their imagination to bolster their writing abilities.
And if you have a newly minted primary school child, the primary one readiness programme will prepare your younglings, equipping them with the necessary skills and knowledge for primary school. Those with kindergarten and nursery children can opt for the all-new Twinkle Stars programme launching in 2024. Through a sing-a-long, multi-sensorial and experiential approach, this programme will ignite their imagination while imparting the art of writing.
TNAP Awards 2023 Spot & Win Icon: 🚗
Unlock Your Child's Creative Potential
Propel your child towards their full creative potential with the Writers Studio School of English. With its team of dedicated teachers, the school offers quality programmes that support and guide your child through success in PSLE English and more. Beyond studies, nurturing their talents and passions strengthens the precious thread of literacy that opens doors to boundless opportunities in life. With so much to offer, this is how Writers Studio School of English won the readers' hearts, reigning as the best children's writing programme in Singapore.
Writers Studio School of English is located at 144 Upper Bukit Timah Road, Beauty World Centre, #03-06, Singapore 588177. P+65 6469 3997.
Good news! There will be new locations coming up in 2024, so stay tuned on their Facebook, Instagram, and check the website for updates.
This post is brought to you by The Writer's Studio.
By Andrina Loo.
---
The New Age Parents – TNAP Awards 2023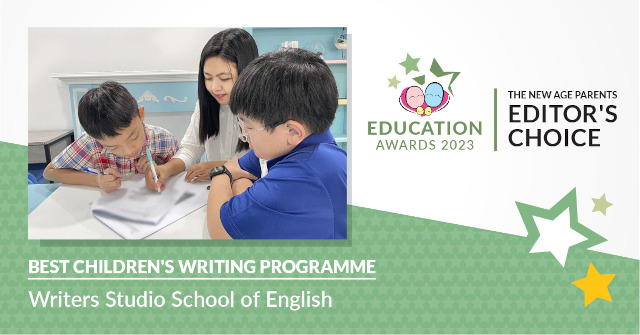 Congratulations to Writers Studio School of English for being the winner of TNAP Awards 2023 (Education) – Best Children's Writing Programme.
Find out who are the other winners of the TNAP Awards 2023 (Education) here!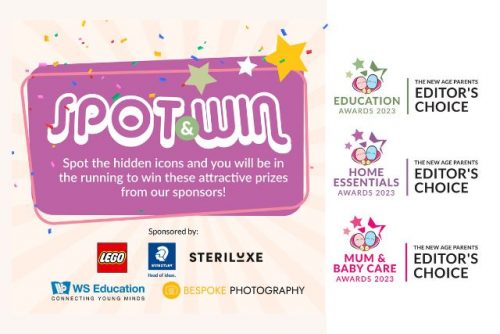 Ready to snag some enticing prizes? Wait no more! Get in on the action with our The New Age Parents Awards 2023 Spot & Win Contest for a shot at winning. Head over to the TNAP Awards 2023 Spot & Win Contest to join in. Best of luck!
#TNAPAwards2023 #TNAPAwards #thenewageparents #TNAPEditorsChoice #sgeducationawards #sgeducation #sgfamiy #sgkids #TNAPgiveaway
* * * * *
Like what you see here? Get parenting tips and stories straight to your inbox! Join our mailing list here.
Want to be heard 👂 and seen 👀 by over 100,000 parents in Singapore? We can help! Leave your contact here and we'll be in touch.