This Mother's Day, show your love and appreciation for your wife or to your fellow mummy friends. To help you pick the perfect gift, here is a list of recommendations tailored to different mums and their interests. To the dads out there, this list will come in handy too!

For the mum who loves to bake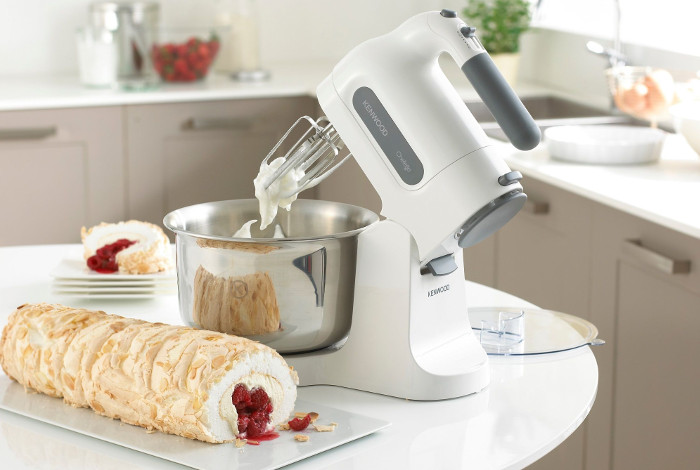 Surprisingly compact, Kenwood HM680 Handmixer combines fantastic results with no mess to create the perfect bake. Control your mixing and whisking with the 5 speeds plus pulse, be it at a slower pace for kneading dough or faster speed for whisking egg whites to create light, fluffy mousse.
Watch the transformation as the 350W motor quickly and easily whisks and mixes every last ingredient. It's the ultimate for creating everything from silky pancake batters to sweet, light dessert toppings. Available online here.

For the breastfeeding mum
Do you know that there are differences between Asian and Caucasian women's breast shape and density? Combi does! Combi Double Electric Breast Pump is uniquely designed for Asian mums.
Asian mums have cone shape breast with less fat but higher density. With this in mind, the breast pump funnel and shield is specially designed to not only provide optimum comfort bust also the most effective milk expression. While the 10 adjustable pumping levels provide the most comfortable suction level for mothers as well.
Combi Double Electric Breast Pump is now available at all major departmental stores, Lazada, baby shops and Combi Showroom.

For the active and fit mum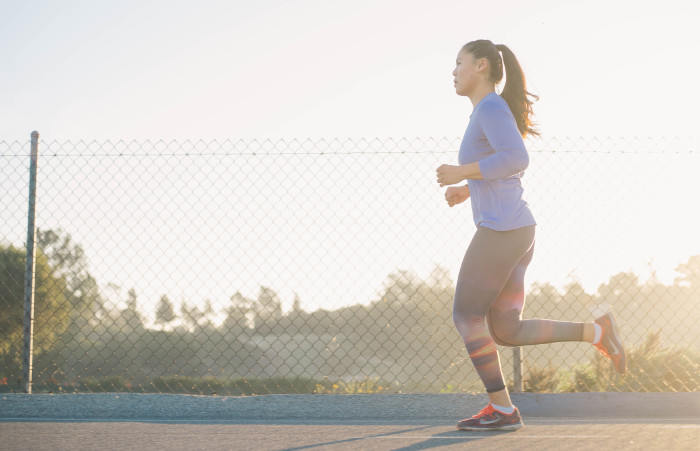 Have a mum who loves to keep fit and stay in shape? Why not rope in the entire family to stay active and fit together! Sign up for Cold Storage Family Run 2019, happening on 2 June 2019, at Palawan Green, Sentosa.
Running with your kids is the perfect time for you to also keep fit, build your stamina, burn calories, and catch up with your little (or not-so-little) ones! Plus, children actually make surprisingly good running partners.
Register here today! Last Day Of Registration: 20 May 2019. Exclusive Cold Storage Kid Run 2019 Promo Code just for TNAP readers! To enjoy 10% off, enter this Promo Code TPNEWAGEPARENTS.

For the foodie mum
Bring your wife out on a date, or take the whole family to a restaurant for a special and scrumptious meal. Singapore Marriott Tang Plaza Hotel is pulling out all the stops to curate a melange of over-the-top Mother's Day feasts, where Mummy Dearest can kick back, relax and indulge in some gastronomic pampering.
Wine and dine with superwomen in your life with Wan Hao Chinese Restaurant's stellar Mother's Day menu from 6 to 12 May 2019, before closing the revelry on a high note with Marriott Cafe's resplendent Mother's Day Lunch and High Tea Buffets on 12 May 2019.
Find out where else you can dine this Mother's Day here!

For the mum who loves roses
How often do you send flowers to your wife or mother? If you're looking for something to melt your mum's heart this Mother's day, Roses Only stunning signature gift box set is your best pick.
You can also make your flower delivery extra special with Roses Only selection of premium gift add-ons such as luxury candles, fine chocolate or French champagne to your freshly delivered bouquet.

For the creative mum
If your wife is into art, or loves to dabble in her creative side, why not surprise here and sign her up for an art workshop?
Dottieshop is started by a stay-at-home mum, who seeks to create things of beauty, that celebrate people, that speak of life and love, that lift up, inspire and encourage someone special. She also conducts calligraphy, watercolour and/or craft classes for different groups, ranging from working adults to young children.

For the mum who loves capturing videos and photos
With the latest GoPro HERO7 Black, mums can capture all her precious family moments – video or photo, in HD quality!
Boasting HyperSmooth stabilization that makes it easy to capture professional-looking gimbal-like stabilized video, she can now easily record fun-filled family activities without the need for additional gimbals or stabilizers. The GoPro HERO7 Black now features HyperSmooth in low light conditions as well – say goodbye to motion blurriness in low light exposure.

For the mum who just gave birth
In celebration of the heartwarming Mother's Day, Huiji will be offering a special banded pack of Huiji Waist Tonic (700ml) and Huiji Canadian Ginseng Revitalising Tea (10s).
Huiji Waist Tonic is one of the most loved health supplements amongst Singaporeans. Apart from its commonly known benefits of alleviating aches in the waist and knees, it helps to improve blood circulation, relieve cold hand and feet, and nourish vital energy!
Huiji Canadian Ginseng Revitalising Tea is an invigorating beverage that can help reduce body heat and fight fatigue. Each sachet contains 100% genuine and premium ginseng sourced from Canada. The beverage also contains no sugar.
Available at all Bee's Brand, Cold Storage, FairPrice, FairPrice Finest, FairPrice Xtra, Giant, OG, Prime, Sheng Siong, Unity, ZTP and leading medicine halls.

For the pregnant mum
BRAND'S® presents two limited edition gift sets featuring the BRAND'S® Bird Nest series – Bird's Nest with Rock Sugar and Bird's Nest Sugar Free.
BRAND'S® Bird's Nest Sugar Free only uses natural sweeteners that bring out the exquisite taste of bird's nest. Both Brid's Nest products are free of added preservatives or artificial flavouring, and are suitable for health and beauty seekers, pregnant women and the elderly.
Available at selected major hypermarkets, supermarkets, personal care stores and online retailers.

For the mum with three kids in tow
Since clothes are pretty much our second skin, it's important to keep clothes hygienic, especially if you young active kids in your family. While heat kills germs, using hot water in washing machines also uses up lots of energy.
The Bosch Active Oxygen Washing Machine promises to get rid of 99.99 per cent of all bacteria and germs without added chemicals, all at low temperatures. That means that there's no need to painstakingly separate your clothes from your baby's, saving time, energy, and most importantly, giving your mom the peace of mind that she needs.

For the glamorous mum
The Dyson Supersonic™ hair dryer uses a fast but focused airflow, is engineered for balance in the hand, is quieter than others and intelligently controls the temperature to help protect hair from extreme heat damage.
The Dyson Supersonic™ hair dryer Mother's Day 2019 gift edition that comes with a Dyson paddle brush and detangling comb kit is now available on shop.dyson.com.sg, at the Tangs Plaza Orchard pop-up store, and major departmental and electrical stores.
If you find this article useful, do click Like and Share at the bottom of the post, thank you.
Want to be featured here? Leave your contact here and we'll be in touch.