This Mother's Day, show your love and appreciation to your mom, wife or fellow mummy friends. To help you pick the perfect gift, here is a list of recommendations tailored to mums and their interests. To the dads out there, this list will come in handy too!

For the hectic and busy mum
Mother's Day is that special time of the year when we celebrate the figure that holds the family together with her tenderness. The best gift for a loving mother is a water dispenser that is not only beneficial for the family's health but also one that makes life a lot more convenient for her!
Livingcare water dispensers dispense hot and cold water in 4 seconds flat – from making a hot bottle of milk for your child to having a cold drink after – Livingcare's got all mummies' backs. With 5 functions that include filter change/cleaning indicators and 7 temperatures available, this will definitely be the perfect gift from all husbands and fathers this Mother's Day.
Available in White and Matte Black, head over to Livingcare's Facebook page to find out more!

For the mum who loves to bake
With Dalgona Coffee in trend now, this gift will surely come in handy when your wife is craving for that cup of coffee. Skip the hand mixing and whip this out when mixing the coffee!
The hand mixer will solve all your mixing and blending needs, from mixing bread batter and creaming butter and sugar to whipping meringue. Now you can help out with baking too! Available online here.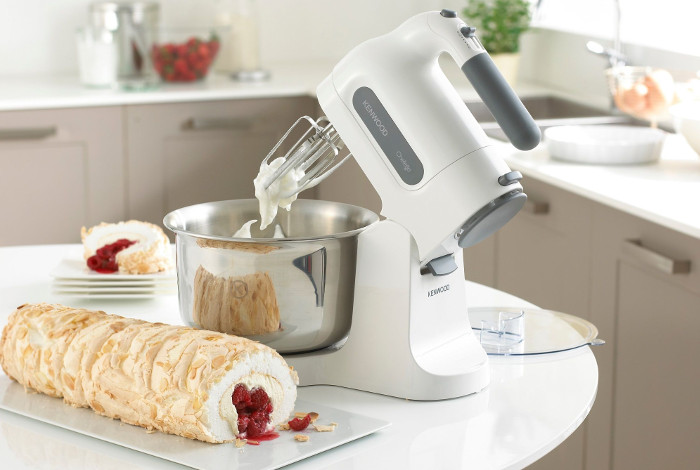 Surprisingly compact, Kenwood HM680 Handmixer combines fantastic results with no mess to create the perfect bake. Control your mixing and whisking with the 5 speeds plus pulse, be it at a slower pace for kneading dough or faster speed for whisking egg whites to create a light, fluffy mousse.
Watch the transformation as the 350W motor quickly and easily whisks and mixes every last ingredient. It's the ultimate for creating everything from silky pancake batters to sweet, light dessert toppings. Available online here.

For the breastfeeding mum
Do you know that there are differences between Asian and Caucasian women's breast shape and density? Combi does! Combi Double Electric Breast Pump is uniquely designed for Asian mums.
Asian mums have cone shape breast with less fat but higher density. With this in mind, the breast pump funnel and shield is specially designed to not only provide optimum comfort bust also the most effective milk expression. While the 10 adjustable pumping levels provide the most comfortable suction level for mothers as well.
Combi Double Electric Breast Pump is now available at all major departmental stores, Shopee, Lazada, baby shops and Combi Showroom.

For the active and fit mum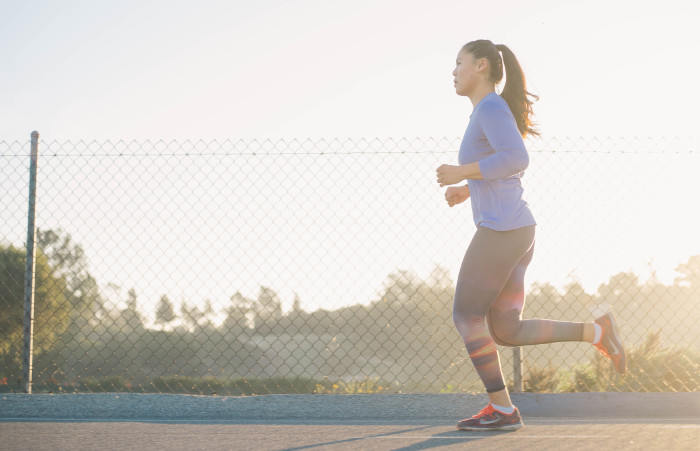 Have a mum who loves to keep fit and stay in shape? Why not rope in the entire family to stay active and fit together! Running with your kids is the perfect time for you to also keep fit, build your stamina, burn calories, and catch up with your little (or not-so-little) ones! Plus, children actually make surprisingly good running partners.
Check out Nike Air Vapormax Flyknit 2.0 Women's Running Shoes, they are the best running shoes to gift your wife. Available on Shopee at only $50.96.

For the mum who loves roses
How often do you send flowers to your wife or mother? If you're looking for something to melt your mum's heart this Mother's day, Roses Only stunning signature gift box set is your best pick.
You can also make your flower delivery extra special with Roses Only selection of premium gift add-ons such as luxury candles, fine chocolate or French champagne to your freshly delivered bouquet.
************************
The Eternity Rose's flagship product is the 24k Gold-Dipped Rose and presented in an exquisite leather case. These are made from real roses grown in The Eternity Rose's nursery. Employing trained horticulturalists, they grow the very best roses out there – there are no expenses spared.
The Eternity Rose believes in the beauty of timelessness. A rose is an expression of love and a perfect gift for Mother's Day – however, it's also a keepsake that you can display for years to come.

For the booklover mum
Does your wife enjoy taking time off to read her favourite novel while having that well-deserved cup of coffee? Amazon Singapore carries a huge range of books from genres like arts, photography, business, careers, family, lifestyle, home and garden and many more! Take a quick look through her bookshelf to find out what genres she prefers and scoot over to Amazon Singapore to add to her collection! She will definitely be pleasantly surprised at this thoughtful gesture.

For the creative mum
If your wife is into art or loves to dabble in her creative side, why not surprise here and sign her up for an art workshop?
Dottieshop is started by a stay-at-home mum, who seeks to create things of beauty, that celebrate people, that speak of life and love, that lift up, inspire and encourage someone special. She also conducts calligraphy, watercolour and/or craft classes for different groups, ranging from working adults to young children.

For the mum who loves capturing videos and photos
With the latest GoPro HERO8 Black, mums can capture all her precious family moments – video or photo, in HD quality!
Boasting HyperSmooth stabilization that makes it easy to capture professional-looking gimbal-like stabilized video, she can now easily record fun-filled family activities without the need for additional gimbals or stabilizers. The GoPro HERO8 Black now features HyperSmooth in low light conditions as well – say goodbye to motion blurriness in low light exposure. Buy it online via Shopee.

For the pregnant mum
BRAND'S® presents two limited edition gift sets featuring the BRAND'S® Bird Nest series – Bird's Nest with Rock Sugar and Bird's Nest Sugar Free.
BRAND'S® Bird's Nest Sugar Free only uses natural sweeteners that bring out the exquisite taste of bird's nest. Both Brid's Nest products are free of added preservatives or artificial flavouring and are suitable for health and beauty seekers, pregnant women and the elderly.
Available at selected major hypermarkets, supermarkets, personal care stores and online retailers.

For mums who deserve a good rain shower
Many of the older generation bathrooms in Singapore use instant water heaters and these heaters do not come with a rain shower function.
Ariston has launched a new instant water heater with rain shower capabilities – AURES Smart SMC 33 RS. You can now easily upgrade your mom's water heaters and give them a new set of shower accessories (with rain shower!) This may be their first rain shower experience at home after years.
These water heaters also come with Constant Temperature technology, where you can shower at the exact same temperature each time, without having to adjust and readjust the water heater settings. You can get it online here.

For the mum who just gave birth
In celebration of the heartwarming Mother's Day, Huiji will be offering a special banded pack of Huiji Waist Tonic (700ml) and Huiji Mulvita Brown Rice Cereal Drink (6s).
Huiji Waist Tonic is one of the most loved health supplements amongst Singaporeans. Apart from its commonly known benefits of alleviating aches in the waist and knees, it helps to improve blood circulation, relieve cold hand and feet, and nourish vital energy!
Huiji Brown Rice Cereal with Spirulina and 100% Pure Milk Powder beverage is a medley of brown rice, wholesome grains, spirulina and 100% pure New Zealand milk powder. It does not contain any added sugar or creamer, so it can be incorporated into a healthy diet. Available on Shopee at only 49.80.

For the mum who loves cakes (Not available)
Important note: With recent announcement, Pine Gardens can only produce cakes from 12 May onwards.
The Pine Garden's products perpetuate a truly Singaporean heritage alongside modern creations of decadent cakes, marrying traditions with creativeness and fusion innovations.
One of the specially created cakes for this season is GOJI, RED DATES, LONGAN & HONEY cake. A brew of Goji Berries, Red Dates & Longan is a popular Asian Elixir. This combo helps to replenish vital energy and improve blood circulation and is believed to lead to a better liver and digestive function, balanced inner body energy ( qi) and improved immunity. Packed with some of the most popular health foods in Asian cuisine, they have turned these ingredients into a cake sweetened with Honey, packed with Goji Berries, Red Dates and Longan bits to boost immunity and keep everyone healthy & smiling! Get it online here.

Janice Wong Singapore Mother's Day Chocolates
To the mothers, grandmothers and mother-figures of our lives, Janice Wong presents beautiful Mother's Day offerings as a token of appreciation for the people we love most.
In collaboration with award-winning local florist, Fiore Dorato, Janice Wong Singapore has launched a special range of chocolates, the Mother's Day Box of 9 and Flowers (S$120+). The pastel heart-shaped chocolates come in three flavours: Praline Popping Candy, Baileys Salted Caramel and White Truffle Chocolate. Surrounded by a lush, romantic bed of fresh florals, this is the perfect feminine gift to gift mothers.
Now available for pre-orders and delivery one week before Mother's Day, the Box of Chocolates can be purchased through Janice Wong Singapore's online store. Free home delivery is applicable for orders above S$80, with same day and next day delivery available.
* * * * *
If you find this article useful, do click Like and Share at the bottom of the post, thank you.
Want to be heard and seen by over 100,000 parents in Singapore? We can help! Leave your contact here and we'll be in touch.