Welcoming a baby into the household? Feeling excited and anxious but not sure where to begin searching for the right type of baby product or service to accompany you and baby in this journey?
Fret not, we have compiled a list of the best baby, pre-natal and post-natal products and services in Singapore for you to consider!

Baby Products and Services
Colief® is an established brand in the U.K offering a range of trusted baby care products including Colief® Infant Drops that is known as the most commonly prescribed treatment for colic and widely recommended by health visitors in the country! The team of experts at Colief® is dedicated to understanding babies and developing gentle products made with natural ingredients, providing soothing comfort for babies from head to tummy.
Their emphasis on natural ingredients and safety for babies have earned trust from many parents for the past 20 years, making them the go-to brand for young families.
Website: colief.com.sg
*******************************
An Australian-owned company, Euky Bear has been providing families with quality natural cough and cold solutions for more than 40 years. Their story begins all the way back in the 1970s. With eucalyptus trees growing on their family farm in Inglewood, Victoria, its owners saw the potential of extracted eucalyptus oil in helping ease children's colds.
Euky Bear's natural remedies go a long way in helping your child get a better night's sleep by relieving uncomfortable symptoms – thereby, speeding up your child's recovery process!
Website: eukybear.com.sg

Pre- and Post-Natal Products and Services
Alltentic Jamu Massage specialises in home service postnatal jamu massage, combining the best of traditional massage techniques and natural healing jamu herbs to provide a holistic recovery for new mums.
They have comprehensive post-natal treatments complemented with value-added services such as lactation massage, baby massage classes, educating of postnatal care recovery and pro-breastfeeding support to meet the needs of modern women today.
Website: alltentic.com
* * * * *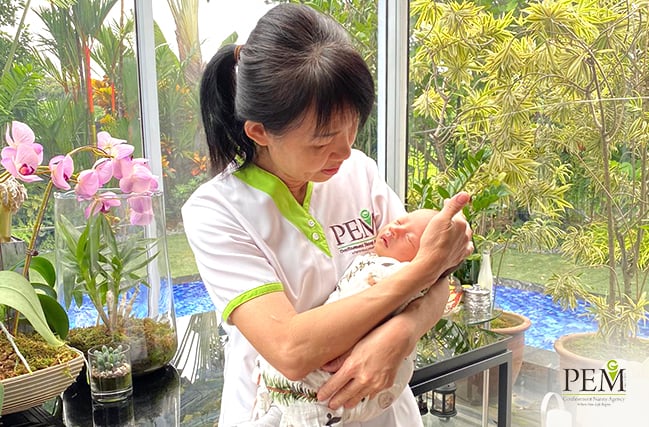 If you're looking for a skilled and professionally trained confinement nanny, PEM Confinement Nanny Agency is the largest, most established confinement nanny agency in Singapore with a team of over 400 nannies. They have been around for over 30 years and their nannies receive constant in-house training, ensuring that they are always well-equipped to look after you and your baby during confinement.
PEM confinement nannies are also trained with basic Traditional Chinese Medicine and lactation knowledge. With this knowledge, they can whip up health-boosting confinement dishes, tonics, and soups to improve your well-being and to keep your energy levels high.
Website: pemconfinement.com
* * * * *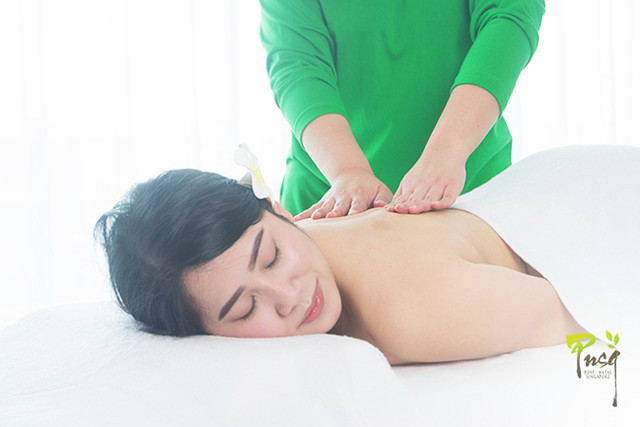 PNSG, Singapore's largest prenatal and postnatal massage provider, has over 70 WSQ-certified massage therapists who specialise in Javanese massage. They are also known as the top postnatal massage home service provider so you can safely enjoy their professional pregnancy massage services in the comfort and convenience of your own home!
PNSG is dedicated to providing the best service for their customers, so you can rest assured that in the event you are not satisfied with the therapist, they'll do a free replacement.
Website: pnsingapore.com
* * * * *
Confinement foods don't only come in traditional Chinese-styled dishes! Tian Wei Signature prides itself on the wide variety of fusion and traditional dishes offered, all specially planned by head chef Eugene in collaboration with a nutritionist.
To jazz up your confinement meals, Tian Wei Signature incorporates fusion Mediterranean-style confinement food dishes in their menu. The fusion menu includes lactation-boosting ingredients such as quinoa, salmon and barley. They also offer add-ons such as bird's nest dessert, bento box (for family members) and bathing herbs (so you can shower every day) for greater convenience.
Website: tianweisignature.com
* * * * *
Running a service or business targeted for parents? Reach out to a wider audience in our Best Baby and Pre-Natal and Post-Natal Products and Services compilation. Leave your contact details here and we will get in touch with you.