Welcoming a baby into the household? Feeling excited and anxious but not sure where to begin searching for the right type of baby product or service to accompany you and your baby on this journey?
Fret not, we have compiled a list of the best baby, pre-natal products and services and post-natal products and services in Singapore for you to consider!

Baby Products and Services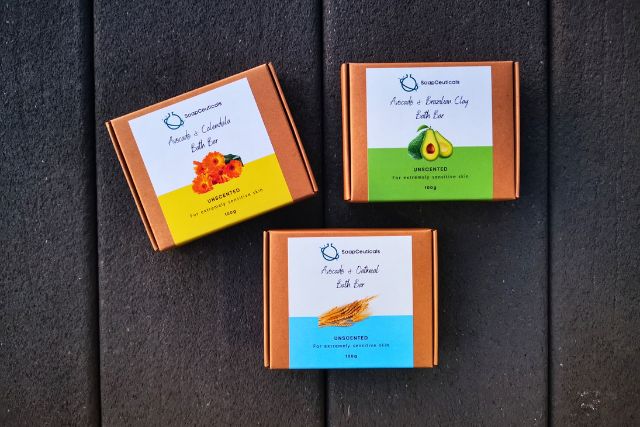 A conscientious parent knows a child's comfort is paramount, especially in dealing with eczema. Amid a sea of skincare solutions, consider SoapCeuticals' all-natural eczema soap as a nurturing alternative to synthetic cleansers. Crafted for delicate skin, it offers relief in a week with natural ingredients that calm irritation, reduce redness, and promote healing.
Free from harsh chemicals, it transforms bath time into a joyous experience, fostering a parent-child connection. Travel-friendly and compassionate, SoapCeuticals seeks to ease the eczema journey. Choose natural care and redefine bath time bliss. Experience gentle relief with SoapCeuticals today.
Website: soapceuticals.com
*******************************
Combi has developed a wide range of quality products to assist parents in bringing up their little ones. One popular product is the Combi BEDi Long Parenting Station – a baby high chair designed to make your life more comfortable, convenient, and conducive.
With different adjustable positions, 4 different ways to use it, a canopy cover to block out UV light, and wheels with safety locks in place, it is no wonder parents call it the best baby high chair in town. Did we also mention that it's easy to comfortable AND easy to clean? Parents and babies truly get the best of both worlds with Combi!
Website: combi.com.sg
*******************************
We are two enthusiastic mummies who started BabyTang汤 as an important avenue to provide essential nutrition for our kids. As working mummies ourselves, we often face the difficulties of juggling between work and finding time to prepare meals for our little ones. With BabyTang汤, which features bone and vegetable broth, makes preparing meals a fuss-free process and focuses on the important nutrients, such as vitamins and fibre.
Every mum wants the best for their child, we aspire and want each of them to reap the benefits as much as we do and make every meal an enjoyable one.
Instagram: @BabyTang汤

Pre- and Post-Natal Products and Services
Pamper Me Jamu Wellness
New mummies deserve to indulge – and if you're looking to be pampered, look no further than Pamper Me Jamu Wellness. All their massage therapists are WSQ certified.
Their most popular Signature Balinese Jamu Postnatal Massage. This unique massage therapy is specifically designed to provide after birth care massage for postpartum mothers. A type of natural therapy which includes acupressure of the meridian body through a combination of various massage techniques.
They only use natural ingredients and premium quality organic massage oils for all their mummy clients. The best part? The massage will be conducted in the comfort of your very own home! All you have to do is lie back and enjoy yourself.
They also offer slimming, lactation, and hot stone massages to further help you with your post-natal journey.
⭐️60 mins Balinese Jamu Postnatal Massage Therapy + 15min Binding X 5 sessions @ $598.
You can Whatsapp them here.
Website: pampermejamuwellness.com
Email: enquires@pampermejamuwellness.com
*******************************
Look no farther than Joyre Group if you're seeking a reliable TCM provider to help you during your pregnancy journey. Joyre Group, which includes popular brands like Joyre TCMedi Spa, Syoujin, and Bao Ma, is well-known for TCM treatments designed to match each individual's lifestyle and body constitution.
For mummies or mummies to be, TCMedi Spa offers prenatal massages, postnatal massages, and even TCM pediatric massages for babies. All of these treatments utilise TCM Tuina massage techniques, which adopt the same principle as acupuncture. The results? A stronger immune and circulatory system, and a recharged and rejuvenated body!
Wherever you are on your pregnancy journey, TCMedi Spa will have a treatment that's great for you.
For more information, visit Joyre TCM Massage.
*******************************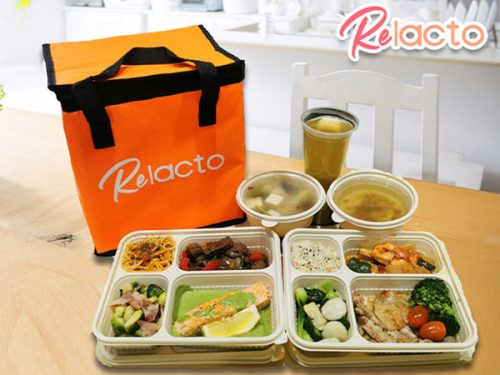 ReLacto provides a wide range of healthy food options carefully prepared by award-winning chefs and in-house dieticians to assist a mother's postpartum recovery journey. With every mother's needs in mind, meals are prepared with lactation-enhancing components, and each meal set comes with a lactation drink to make a mummy's job easier when it comes to increasing her breastfeeding experience. You'll be spending some time choosing from over 100 mouth-watering dishes here at ReLacto.
With only a phone call or a few clicks of a button, you can have delicious, healthy meals delivered directly to your home, eliminating meal prep difficulties and kitchen horrors!
For more information, visit Relacto.
*******************************
PNSG, or Post Natal Massage Singapore, offers authentic Javanese postnatal therapy that helps you with effective recovery, lactation, and body toning. Give your body and mind the finest treatment possible with PNSG's wide selection of genuine Javanese massages, all of which are designed to help you cope with parenthood.
PNSG has a team of over 70 certified and trained massage therapists. With excellent prenatal and postnatal massage packages, you may relieve pregnant discomforts, speed up postnatal recovery, and even lose weight. Whether you're a pregnant woman, a new mother, or a seasoned mother looking to lose weight, there's something for you!
For more information, visit PNSG.
*******************************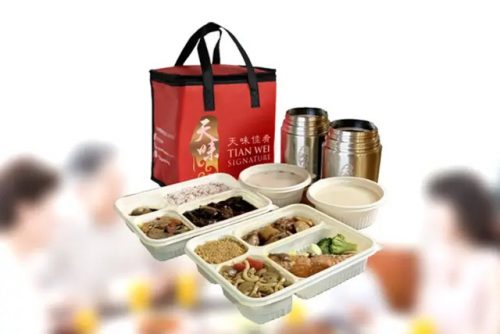 Tian Wei Signature is the perfect choice for those who would like to take their mind off meal-planning during confinement. They offer food catering meals with home delivery for postpartum mothers in Singapore. With them, you can expect a creative and wide-ranging menu with over 90 dishes that see a mix of traditional and fusion food. You'll find Japanese, Taiwanese, and Mediterranean-inspired dishes on Tian Wei Signature's menu.
The best part? All dishes contain no MSG and are breastfeeding-friendly! Tian Wei Signature's well-balanced meals are prepared using only the best and most natural ingredients. With 5 different confinement meal packages to choose from, you will be spoilt for choice.
For more information, visit Tian Wei Signature.

Others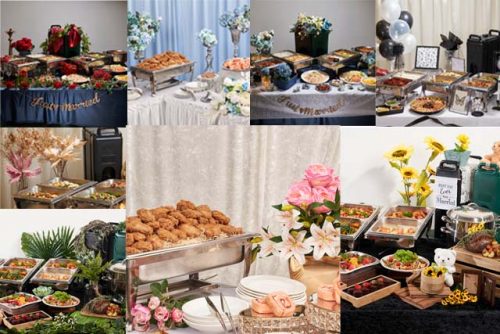 Organise your baby shower with Theme Catering's curated menu and having your food prepared by Award Winning Chefs! 🏆 Check out Theme Catering's Baby Shower Packages which provide an elegant thematic set up for your special celebration.
We also aim to create a blissful baby shower experience for you and your loved ones🥰
Find out more from themecatering.com.sg/new-baby-shower-packages
Contact us for your baby shower needs.
Website: themecatering.com.sg
*******************************
Running a service or business targeted for parents? Reach out to a wider audience in our Best Baby and Pre-Natal and Post-Natal Products and Services compilation. Leave your contact details here and we will get in touch with you.