If you are a working parent with a young child who is just about to embark on their educational journey, you'd probably be thinking of the changes that this milestone might bring about. For one, you should be thinking about who you can turn to for help to care for your child while you are hard at work. While some children are fortunate to have grandparents or a domestic helper to take care of them, others have to rely on other options.
Like many busy parents in Singapore, you can turn to student care centres with experienced educators for after school care. By sending them to the best student care possible, you are able to give your child a great beginning in life.
However, with so many different student care centres to choose from, selecting an after school student care for your child is a challenging task. To help you out, we've rounded up the best After School Student Care in Singapore so that you can make a smart and informed decision for yourself and your child!
---
1. 午后学堂 SchoolAfterSchool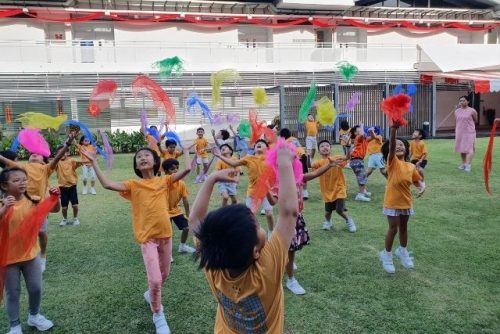 午后学堂 SchoolAfterSchool (SAS) is a wholesome and holistic after school care for students aged 7 – 12. Students are immersed in a bilingual speaking environment with well-designed programmes to develop their character, cognitive and speech competencies while inspiring their creativity.
Besides daily homework guidance, key programme highlights include curriculum and theme-based learning to help each child discover their strength and learn problem-solving and life-skills such as Teachings of Chinese Sages and Recitation, Chinese Speech & Drama, Creative Arts.
We organise regular Parent & Child sessions 亲子会 incorporating festival elements that celebrate our heritage, to help develop and strengthen parent-child bonding.
For more information on After School Student Care, feel free to contact us at the following:
Tel: +65 6589 9500
Email: SAS@shhkca.com.sg (Sennett); SASTPY@shhkca.com.sg (Toa Payoh)
Website: shhkca.com.sg
Opening hours:
Monday – Friday
1.30pm – 7.00pm (School days)
8.00am – 7.00pm (school holidays)
Branches:
5 Sennett Road S466781
397 Lorong 2 Toa Payoh S319639
*******************************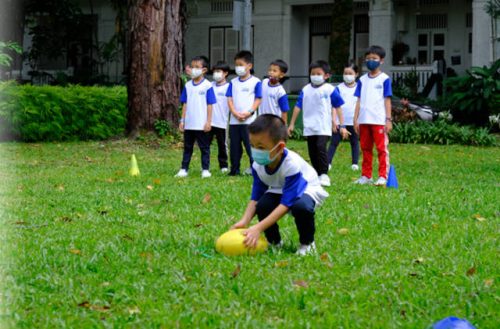 Learning Leap is the after-school arm of Babilou Family Singapore that provides a safe and conducive environment for primary school students as they catch up on their schoolwork and engage in meaningful activities after school hours.
At Learning Leap Student Care, students are cultivated holistically through academics and character development to support their transition throughout their primary school journey. Apart from daily homework and learning support, enrichment programmes covering sports, science, Chinese and more are also available during school terms and school holidays.
For more information, visit learningleap.edu.sg.
*******************************
3. NASCANS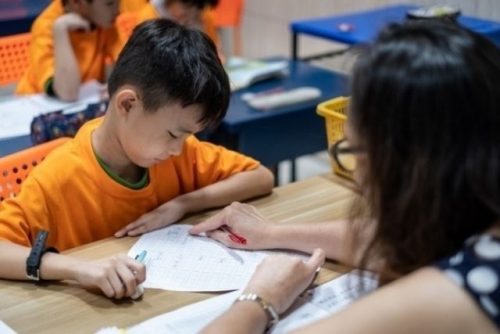 NASCANS has student care centres in over 20 locations in partner MOE schools and 5 community-based centres, providing students with "an Oasis between School and Home". Its student care programmes in school-based centres are closely aligned to MOE's 21st Century Competencies model and the partner school's vision, mission, and values.
In its community-based centres, NASCANS' student care programmes include value-added services such as small group tutorials for English, Chinese, Mathematics and Science to enhance your child's academic performance in school. Community-based centres are located at Bukit Merah, Choa Chu Kang, Clementi, Gambas and Jurong East.
To book a centre visit or take a virtual tour, sign up here.
*******************************
Like what you see here? Get parenting tips and stories straight to your inbox! Join our mailing list here.
Running a service or business targeted for parents? Reach out to a wider audience in our Best Enrichment Classes compilation. Leave your contact details here and we will get in touch with you.