British Council's November/December 2023 Holiday Camps (Early Years to Secondary)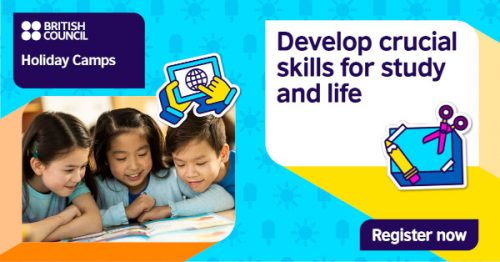 Something different for your child during the year-end school holiday!
At the British Council we believe that language and communication skills are an integral part of almost every skill in life. That is why our Holiday Camps use English as a way to explore the world around us, developing problem-solving, collaboration and creativity.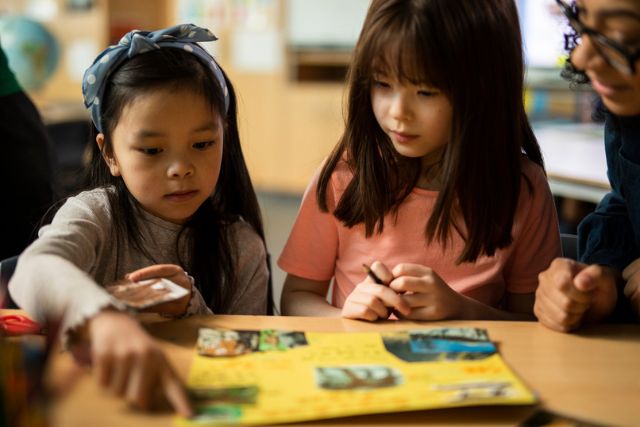 Each week, students explore a different theme while developing their written or spoken communication skills. Through these exciting topics, learners build their knowledge of the world around them and ignite their love of learning.
Camps are available for Early Years, Primary and Secondary-aged students.
In this camp students will:
develop their vocabulary and grammar on a range of different topics
gain confidence in writing and communicating in a variety of situations
develop their world knowledge and intellectual curiosity
improve their creativity and problem solving skills
What types of activities will the students do?
games, crafts and fun activities
group research projects
hands-on experiments and interactive learning
presentations

What to expect for the Holiday Camps?
smaller class sizes allowing for lots of individual attention and support
providing your child with opportunities to collaborate and communicate with friends and teachers
internationally qualified, experienced and professional teachers
For registration or more information, visit the website here.
* * * * *
Like what you see here? Get parenting tips and stories straight to your inbox! Join our mailing list here.
Running a service or business targeted for parents? Reach out to a wider audience in our English Enrichment Class For Kids compilation. Leave your contact details here and we will get in touch with you.