Came across a programme you liked, but are curious to find out your child's response before committing them to a full term? You can now do so with the different trials offered here!
With a range of enrichment classes to choose from, make use of the free, special discounts and promos for the trial classes listed below so that you and your child can discover what's it like before making the decision to sign up for more.

LingoAce
LingoAce is a global EdTech platform that delivers authentic, engaging, and effective language learning for young digital natives of ages 3-15 years old. Its engaging bite-size learning content (pegged to globally accredited syllabus leveraging proven methodologies and technology) is developed by its curriculum specialists, creative designers, and teachers.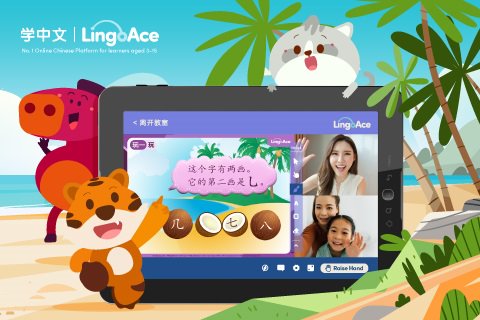 You can book a free trial class with them via their website.
Trial Price: Free for TNAP readers
Age Group: 3 to 15 years old
*************************************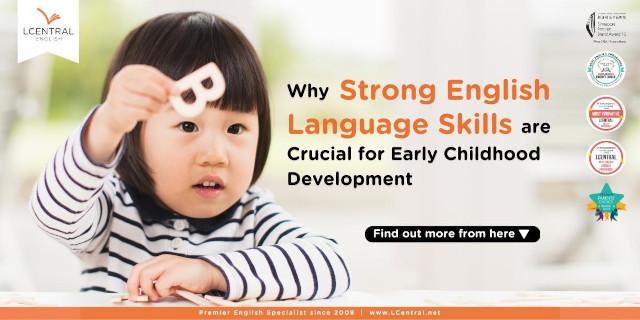 Having strong language skills from a young age benefits children in developing better reading skills, conversational skills, thinking skills, confidence, and understanding of their surroundings. Investing in early language development for children can have a significant long-term impact on their academic achievement and beyond.
Since 2008, LCentral has been a reputable Premier English Specialist providing quality enrichment for students from N1 to P6. Besides focusing on academic success and leadership qualities, LCentral's 360 teaching method combines visual, auditory and hands-on activities to provide students with an enhanced learning experience.
To better understand each child's level of language proficiency, LCentral offers an English Proficiency Assessment to customise every child's learning pathway.
Click here to get insight into your child's language development now!
Trial Price: $70 per trial class. Free trial class for TNAP members (Quote "TNAP" during registration)
Age Group: 3 to 12 years old
*************************************
EDOOVO
Designed for young learners aged 3 to 8, EDOOVO is an award-winning multi-subject online enrichment platform offering 3 core subjects, English, Chinese and Mathematics, to boost your child's learning while preparing them for primary school.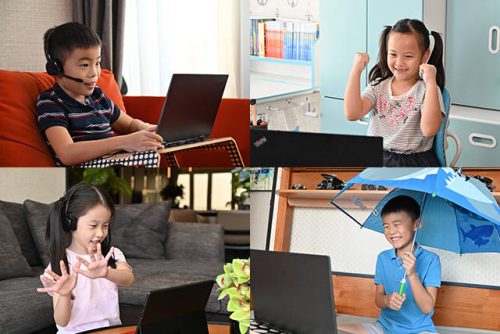 Taught by qualified teachers, their age-appropriate and holistic curriculum is adapted from the M.O.E. syllabus. With real-time teaching in a small class of 4 to 6 students, students are encouraged to engage actively with fun virtual in-class rewards such as trophies and stars.
Trial Price: Free for TNAP readers
Age Group: 3 to 8 years old
With rave reviews from parents, find out why EDOOVO is a proven hit with kids! Book a free trial and get a chance to WIN 3 months of classes (worth $360) when you sign up for their class packages! Find out more here.
*************************************
Get GungHo Kids Football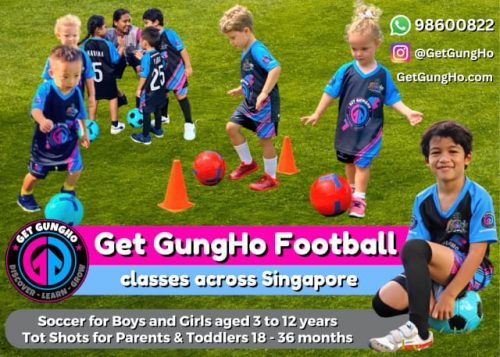 Get GungHo football for girls and boys aged 18 months to 12 years. Play in a professional, stress-free environment while having tons of fun!
The football programme (3 – 12 years) is about high-quality, engaging coaching that develops core skills. The Tot Shots programme (18 – 36 months) offers parents and toddlers to play and develop fundamental movement skills.
Trial Price: Free for TNAP readers
Age Group: 18 months to 12 years
Sign up for the trial class here!
*************************************
Crestar Learning Centre
Established since 1977, Crestar Learning Centre has been an ideal choice for parents looking to fully nurture their children's potential. Providing a wide range of specially-designed enrichment programmes to develop interests and hone the skills of your child.
Our curriculum is tailored to suit varying needs and interests, from the performing arts to language studies. The programmes include Art, Maths, Abacus & Mental Arithmetic, Dance, Chinese Speech & Drama, Chinese Language and Student Care Services.
Trial Price: Free for TNAP readers
Age Group: 2.5 years old and above
Come sign up for a trial and experience our classes!
*************************************
Crestar School of Dance
Established in 1977 as a dance department in Yamaha Music School, Crestar School of Dance (CSD) is renowned in the industry and is one of the largest private dance schools in Singapore. Their top-quality and rigorous dance curriculum was developed by an international team of professionals in their field of dance and music.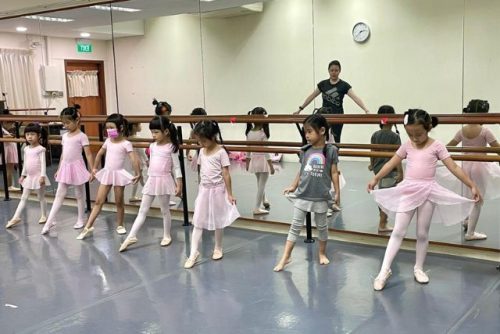 Trial Class Price: $10
Age Group: TBD
If you are keen to let your child explore avenues that can foster self-expression and immerse them in new experiences, do sign them up for a Crestar School of Dance trial class. For the month of July and August, Crestar School of Dance is having first dance trial class promotion at $10 nett with a free $10 Popular voucher, it's a great way for them to experience the wonders of dance and movement for themselves.
Click here to sign up now!
*************************************
Evolve MMA
Your child 4 to 13 years old will be able to get authentic training from martial arts World Champions through this specially designed martial arts curriculum. Evolve MMA's children's classes are available daily across 4 convenient locations in Singapore: Orchard Central, Star Vista, Clarke Quay Central and KINEX, and members can attend unlimited Brazilian Jiu-Jitsu and Muay Thai classes.
Trial Class Price: Free
Age Group: 4 to 13 years old
If you would like your child to attend trial classes and have them experience for themselves the safe, fun and supportive environment that the Evolve MMA children's classes offer, click here to sign up now!
*************************************
Edufront Learning Centre
Edufront Learning Centre is an award-winning tuition centre with trained educators that have many years of experience and have a proven track record. Their teaching methodology utilises research-based strategies as well as integrates the use of technology to enhance learning.
For parents who are considering sending their children for classes at Edufront Learning Centre – now is the time to take advantage of the FREE TRIAL CLASS here where your child can be immersed in the Edufront Learning Centre experience.
Trial Price: Free
Age Group: 7 to 16 years old
*************************************
The Lab
The Lab is one of the largest coding schools in Singapore, having won multiple awards and was awarded the STEM.org Accredited™ Educational Experience trustmark. It is a recognition of the quality and efficacy of their Coding STEM-based programmes.
Students are provided with the highest quality of education and will learn valuable STEM knowledge from their programmes to empower students with the computational thinking knowledge and skills necessary to succeed in the future economy. Fun and easy for students ages 5 and above. Free trial classes are available to experience their programs.
Trial Class Price: Free
Age Group: 3 years old and above
You can register directly here.
*************************************
Note: All details are correct as of the time of publishing. While every effort has been made to ensure the accuracy and completeness of the information, no guarantee is given nor responsibility is taken for errors or omissions in the compilation. Readers are advised to check with the respective vendors for the most updated details.
* * * * *
Like what you see here? Get parenting tips and stories straight to your inbox! Join our mailing list here.
Want to be heard 👂 and seen 👀 by over 100,000 parents in Singapore? We can help! Leave your contact here and we'll be in touch.