Traveling as a breastfeeding mother can be an exciting and fulfilling experience, but it also brings its own set of challenges. Whether you're embarking on a family vacation or a business trip, knowing how to nurse on the go can make your journey smoother and more enjoyable.
Keep reading as we explore some practical tips and strategies to help you navigate the world of breastfeeding while traveling so that you and your baby can continue to nurture that special bond no matter where you are in the world.
Plan Ahead: Researching and Preparing for Breastfeeding-Friendly Locations
Before you set off on your travels, take some time to research and identify breastfeeding-friendly locations at your destination.
Comfort is key, so, look for places with comfortable nursing areas, such as breastfeeding lounges, quiet corners in cafes or restaurants, or dedicated nursing rooms in airports or shopping centres.
Knowing where you can comfortably nurse in public beforehand will give you peace of mind – imagine not having to scramble to find a place to breastfeed when your baby gets hungry and restless!
Pack Essentials: Must-Have Items for Breastfeeding on-the-Go
When traveling, it's essential to pack the necessary items to support your breastfeeding journey. Some key items to include are a comfortable nursing bra, nursing pads for leak protection, a nursing cover for privacy, breast pumps (if needed), milk storage bags or containers, and a cooler bag to store expressed milk.
Optimise Travel Time: Nursing During Flights, Trains, and Car Rides
Long journeys can be an excellent opportunity for breastfeeding. If you're traveling by plane, take advantage of nursing during take-off and landing to help ease your baby's ear pressure.
In the case of road trips or train rides, plan frequent stops where you can comfortably nurse your little one. By using travel time for breastfeeding, you can simultaneously comfort and nourish your baby while on your way to your destination.
Embrace Baby-wearing: Nursing While Exploring
Baby-wearing can be a game-changer for breastfeeding mums. It's always wise to invest in a comfortable and supportive baby carrier or sling that allows for discreet nursing. Doing so allows you to explore your destination while providing a cosy and private space for your baby to nurse.
With baby-wearing, you can confidently breastfeed while sightseeing, hiking, or engaging in various activities without the hassle of searching for specific nursing areas. Besides, it's such a special feeling to have your baby close as you explore the wonders of your travel destination.
Seek Support and Information: Local Resources and Breastfeeding Communities
While traveling, it can be helpful to connect with local resources and breastfeeding communities. Seek out local lactation consultants, support groups, or online forums where you can find valuable advice, recommendations, and even meet other breastfeeding mothers.
These connections can provide support, guidance, and a sense of community, ensuring you feel confident and empowered in your breastfeeding journey during your travels.
Learn all these and more at Mount Alvernia Hospital's Parentcraft Centre
Breastfeeding is a natural and beautiful bond between you and your baby, and it should be nurtured and celebrated wherever your travels take you. The process should never hinder your travel adventures!
With these tips, you can embark on your journeys with confidence, knowing that you have the tools and knowledge to nurse your baby comfortably and enjoy every moment of your travel experience.
Mount Alvernia Hospital's Parentcraft Centre can support you every step of the way.
At our one-stop centre, we provide visits to postnatal mothers in the wards, offer advice and guidance on matters like caring for your newborn, bathing your baby, and mastering breastfeeding techniques. Our centre is designed with your comfort in mind, featuring a cosy waiting area and a beverage corner for relaxation.
With our personalised individual consultations, we tailor our support to address your specific needs and concerns. Plus, if you prefer the convenience of home visits, do contact our centre at 6347 6641 to find out about the schedule and pricing.
We will also be starting a Baby Massage Class soon. Baby massage allows you to bond with your little one while promoting relaxation and better sleep. Do visit our website for updates.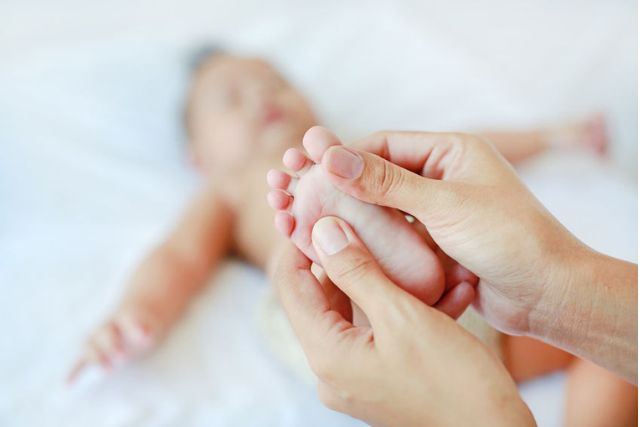 Don't let uncertainty and questions overshadow this precious time with your newborn. Do allow Mount Alvernia Hospital's Parentcraft Centre located at St Anne Mother & Child Centre to empower you on your journey into parenthood. Check out our courses and embrace the joy of parenting with confidence!
This post is brought to you by Mount Alvernia Hospital.
By Joanne Heng.
* * * * *
Like what you see here? Get parenting tips and stories straight to your inbox! Join our mailing list here.
Want to be heard 👂 and seen 👀 by over 100,000 parents in Singapore? We can help! Leave your contact here and we'll be in touch.