It's the month of May where we celebrate Labour Day, Vesak Day, Mother's Day and Hari Raya Puasa. However, in the midst of the COVID-19 outbreak in the world, many events have either been cancelled or postponed.
⇒ Related Read: Mother's Day Gifts Every Mum Will Love
Meanwhile, we have sussed out new online happenings in Singapore for May 2020. Stay safe and healthy and remember to practise social distancing!
*******************************
Kueh Ho Jiak Promotion for May 2020
Ang ku kuehs originated from Southern China, Fujian and are traditionally made to celebrate the baby's first month. It is believed that when the child steps on the ka ta kueh, followed by stepping on a new pair of shoes, everything will be smooth sailing in the child's life!
Apart from the celebrations, everybody loves the occasional indulgence in the traditional ang ku kueh! And good news for kueh lovers – for May 2020, Kueh Ho Jiak has launched a special promotion for their Mega Ka Ta Kueh and Ang Ku Kueh Birthday Tower!
Mega Ka Ta Kueh
Kueh Ho Jiak has created an instaworthy Mega Ka Ta Kueh, the biggest in Singapore! In place of birthday cakes, you can opt for this instead and you get to choose between hot pink or red colours for this yummy treat!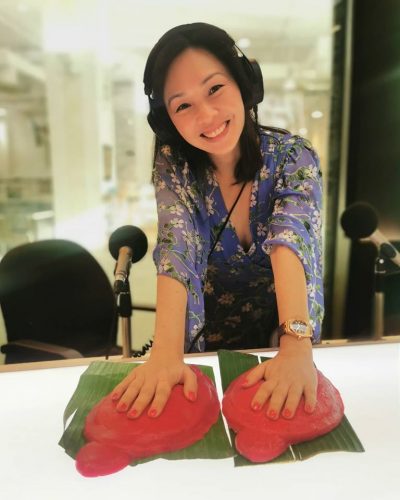 Featuring Maddy Barber from Kiss 92
* * * * *
Ang Ku Kueh Birthday Tower
Want something different for your birthday this year? Consider this unique Ang Ku Kueh Birthday Tower creation by Kueh Ho Jiak for your birthday cake! You can even customise the fillings to the flavours you prefer such as sweet potato or the traditional mung bean.
Kueh Ho Jiak Exclusive Promotion
*Order online to enjoy 10% OFF for the month of May!
To top off this sweet deal, you can add a personalised message in the website order section and they will include this love note when delivering the Mega Ka Ta Kueh or Ang Ku Kueh Birthday Tower to your loved ones!
*******************************
Julia Gabriel Centre Online Holiday Programmes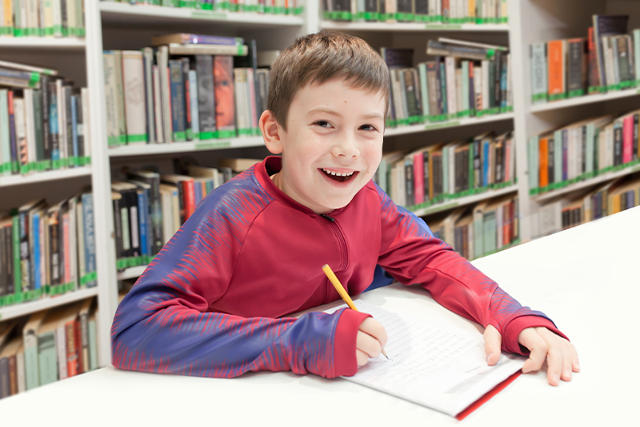 We've moved our holiday programmes online. But don't worry, they are as colourful and engaging as ever!
We'll celebrate two of our favourite children's authors with preschoolers and dive into exploring creative writing and expressive communication skills with primary students.
Our virtual holiday programmes include live interactive sessions as well as independent follow-up activities.
We look forward to seeing you online! You can register here.
*******************************
Lorna Whiston Holiday Camps Online Virtual Camps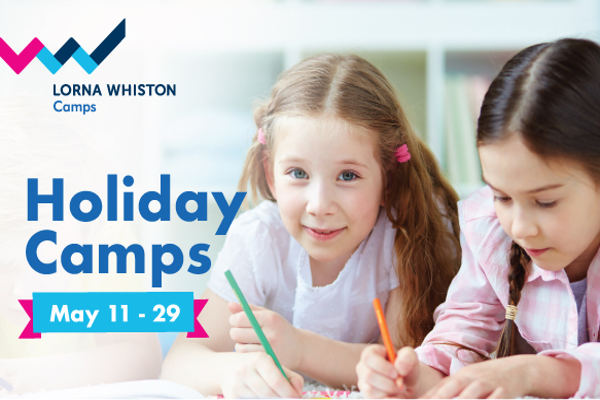 Providing a supportive playground of self-exploration for all children of ages 3 – 14 so that they can discover and enhance their unique skills, abilities and talents through a diverse mix of fun learning experiences. Online virtual camps from 11 to 29 May 2020.
Early bird and group discounts available, visit here for more information.
*******************************
Crestar Learning Centre Virtual Holiday Programmes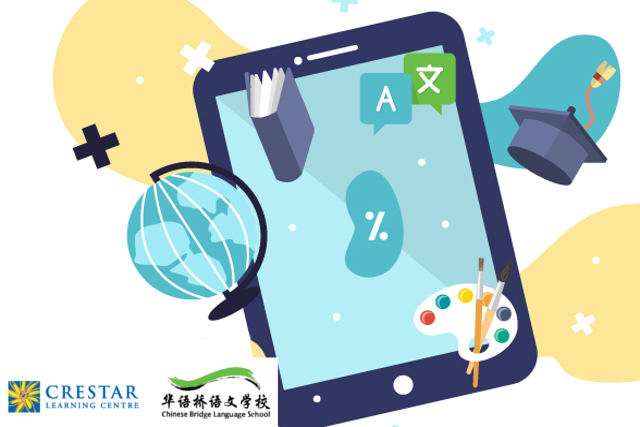 Crestar Learning Centre and Chinese Bridge Language School have collaborated to bring you a series of short thematic programmes, developed especially for children during this Circuit Breaker School Holidays! Their virtual classrooms are now open with a series of short thematic holiday programmes! ArtMazing + Math Jumpers + Oratorical Chinese. Find out more here!
*******************************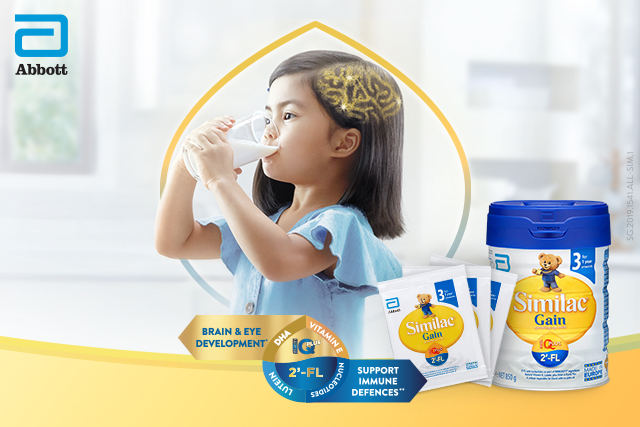 Grab your FREE Similac 2′-FL Trial Kit today! Added with nucleotides to support immunity & EyeQ Plus nutrition; with DHA for brain & eye development.
Each Trial Kit comes in 3 sachets of Similac 2′-FL. Sign up now here!
*******************************
MindChamps FREE Online Educational Resources and Parenting Strategies
While schools are closed and holidays are now confined to the home, this is a time where children and parents can spend quality time together.
MindChamps PreSchool is giving parents complimentary online access to their research-based education resources and parenting strategies. The research-based educational resources include engaging activity ideas, quizzes and games to help nurture 2 to 6-year-old children's Champion Mindset and inculcate values at home. Nurturing a Champion Mindset today will prepare them with the resilience and skills to overcome setbacks and set them up for success in a fast-paced and unknown future. Parents can also pick up tips and strategies on how to best nurture children at home. The resources are updated weekly.
For more information, visit here.
*******************************
Combi Giveaway: Win a Hello Kitty Toy
COMBI would like to make this Mother's Day a special one by giving away 3 Friendly Hello Kitty Toy worth $59.90 each! For more information, visit here.
*******************************
Livingcare Water Dispensers
Livingcare water dispensers dispense hot and cold water in 4 seconds flat – from making a hot bottle of milk for your child to having a cold drink after – Livingcare's got all mummies' backs. With 5 functions that include filter change/cleaning indicators and 7 temperatures available, this will definitely be the perfect gift from all husbands and fathers.
Available in White and Matte Black, head over to Livingcare's Facebook page to find out more!
*******************************
Homebased Learning @ Mosaic Kindergarten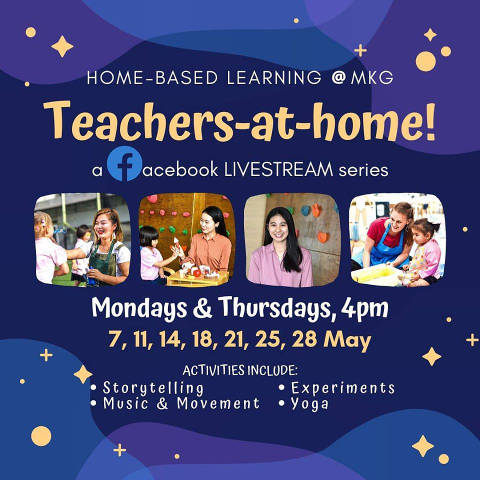 Mosaic Kindergarten will be launching a new Facebook Livestream series! "Teachers-at-home" will be live-streamed every Monday and Thursday at 4pm for the month of May on these dates 7, 11, 14, 18, 21, 25 and 28 May 2020!
You can watch them on their FacebookPage
*******************************
Join us for an interactive online fireside chat with Mr. Chong Ee-Jay and Mr. Deddy Setiadi from Kodecoon Academy as we discuss managing our children's screen time during this circuit breaker period.
From the closure of physical enrichment classes to shifting to full-home based learning and now the extended circuit breaker measures, our lives have all been affected somewhat. It was tough for some – dealing with issues like having no laptops, setting up or figuring out how Zoom works, and more.
This has forced everyone out of their comfort zone especially in the area of education and this is a good thing. When the circuit breaker is over, we all would have learned some lasting lessons on how to use technology and how education technology could be sustainable in the long run.
Increasingly, we have heard from and understand concerns from parents about the amount of screen time kids are now exposed to. If you are sharing the same sentiments, this online webinar is for you! You can register for the event here.
*******************************
Hari Raya with The National Heritage Board and Malay Heritage Centre
A host of exciting Raya programmes awaits with the Malay Heritage Centre's #OnxOnRayaFest and the National Heritage Board's Ramadan Together activities!
From now to 22 June, gather your friends and family online to celebrate Hari Raya and learn more about the festival and its intangible cultural heritage! While we can't get together in the normal way this Raya, we can still soak in the festive spirit as a community online!
For more information, visit Hari Raya with The National Heritage Board and Malay Heritage Centre.
*******************************
#SGCultureAnywhere
On behalf of the culture sector, the National Arts Council (NAC) presents #SGCultureAnywhere via the A-List, a one-stop platform that offers the best of Singapore's digital arts and culture offerings. This includes livestream performances and recordings, virtual exhibitions, art workshops, and many more arts activities that you can enjoy together as a family.
Not sure where to start looking? Take advantage of the platform's "Inspire Your Child" section where you can browse through an array of activities for the little ones. Get to know young and inspiring performers through video features by the Esplanade Offstage, join weekly live arts & craft sessions, and enjoy virtual tours of the Singapore Biennale 2019 among other exciting experiences. The A-List is here to help families stay entertained, enriched, and connected during this season and beyond.
To top things off, tune in to From The Living Room, a brand new online series that brings performances by 30 Singaporean artists and organisations from their homes, straight to yours. Head exclusively to the NAC's Facebook page every weeknight at 8pm, and unwind to local music and dance!
Explore #SGCultureAnywhere today here.
* * * * *
If you find this article useful, do click Like and Share at the bottom of the post, thank you.
Want to be heard and seen by over 100,000 parents in Singapore? We can help! Leave your contact here and we'll be in touch.