It's that time of the year again! Kids look forward to it and wish the holidays would never end. Where can you find fun and exciting holiday programmes for your children? Take your pick from our list of holiday programmes both online and offline!
1. LingoAce Year-end Holiday Program
Encourage your child's love for Chinese with LingoAce Year-End Holiday program, designed to make Chinese learning enjoyable – all in the interest of your own time, with your preferred tutor. From animals to solar systems, a wide array of themes await your child as they embark on a learning journey through the wonderous world of Science, History & bridging classes! Let your child(ren) explore the wonderful world of Science through LingoAce Year-End Holiday Program 年底假期班, for AY2022 P1-P5 Students!
Register your interest today here! Select between 4-class package @ $179.90 or 8-class package @ $335.80 (before GST), to be attended online flexibly at your convenience from 7 Nov!
*************************************
2. LCentral School Holiday Programmes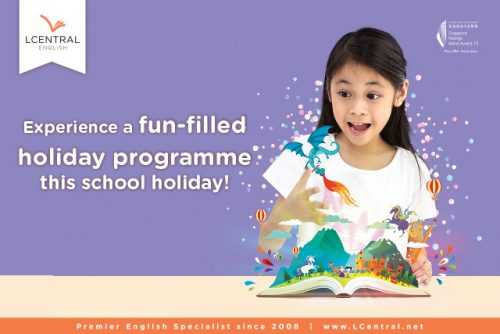 LCentral brings you two fun-filled literacy programmes for N2 to P4 students this school holiday!
N2-K2: Little Performers (Speech and Drama) – Unleash the little performer in your child through this exciting story-based holiday programme! Immerse your little ones in various role-play, music and literacy activities.
P1-P4: Be an Author: A Dragon's Tale (Writing Programme) – Immerse your child in a fantasy land of dragons and adventure! In this programme, your child will learn about narrative plot structure, discover three effective writing techniques and author their very own storybook.
Click here to register your interest:
Little Performers (N2-K2)
A Dragon's Tale (P1-P4)
For more information, visit LCentral School Holiday Programmes.
*************************************
3. Camp GungHo Sentosa; Multi-Activity Kids Camp by Get GungHo
Camp GungHo "Horrible Histories" provides kids aged 7 to 14 years with fun learning opportunities that blend sports, arts, STEM activities, excursions and beach games inspired by "Pirates, Vikings, Ancient Greeks and Native Americans".
In addition to the camp's beach based activities, children will also get to experience animal encounters and enjoy excursions to places like the Adventure Cove Waterpark.
There's also a "Horrible Histories Junior" kids' camp, where kids aged 4 to 6 will experience arts, crafts, and play games themed around either Playful Pirates or Valiant Vikings. They'll also get to make marauder-inspired wooden Christmas tree ornaments.
New Age Parents Offer: Use promo code TNAP360 to pay $360 for camps (7-14 years) and TNAP150 to pay $150 for junior camps (4-6 years)
Register here!
For more information, visit Camp GungHo Sentosa by Get GungHo.
*************************************
4. British Council's Nov/Dec 2022 Holiday Study Camps
At the British Council we believe that language and communication skills are an integral part of almost every skill in life. That is why our Holiday Study Camps use English as a way to explore the world around us, developing problem solving, collaboration, critical thinking and creativity.
Each week, students explore a different theme while developing their written or spoken communication skills. Through these exciting topics, learners build their knowledge of the world around them and ignite their love of learning. We offer programmes for Early Years, Primary and Secondary-aged students.
Enjoy up to 25% discount! Book our November/December 2022 Holiday Study Camp for your child now here!
To find out more information, visit British Council's Nov/Dec 2022 Holiday Study Camps.
*************************************
5. Academia Holiday Writing Programmes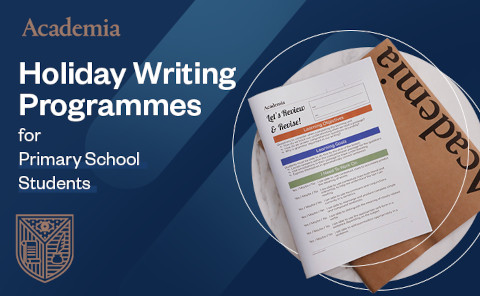 This holiday period, Academia offers primary school students the opportunity to develop their expressiveness through writing.
Students can choose from our range of workshops – from modules that focus on illustrating elements from their daily life, to classes that bring them on a journey to discover and imagine tangible and relatable characters. Each workshop explores a different theme, and students will have produced a portfolio of well-crafted stories by the end of the classes.
Students can expect a fun, engaging, and meaningful experience. They will gain both confidence in their craft, and the ability to compose more compelling writing.
Register here.
*************************************
6. Nullspace's Robotics & Coding programmes
Empower your child this Year-End School Holiday (Nov-Dec 2022) with Nullspace's award-winning Robotics & Coding programmes. We offer a variety of age-differentiated classes for kids between ages 6 to 16, including our popular classes such as LEGO Robotics, Minecraft, Python, Scratch, and Arduino! Our progressive certificate programmes offer a structured pathway to national level competitions and portfolio preparation for DSA.
New Age Parents promo code: "NAP50" $50 off 4 sessions (usual price $420), use by 31 Dec 2022.
Register here.
*************************************
7. PeopleUp's Year-end Holiday Programs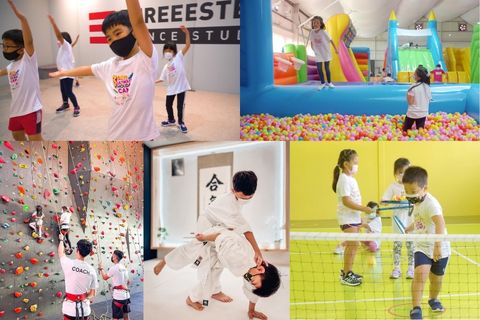 The year-end school holidays are soon approaching. And while the kiddos are excited about Christmas and a break from school and homework, mummies and daddies out there are left to stress out over activities and events to keep their little ones occupied.
If you're still stuck with an empty calendar for the upcoming school holidays, we've got you covered. Instead of the usual annual zoo visit, shake things up this school holidays with PeopleUp's 2022 year-end 3-day holiday programs!
For more information, visit PeopleUp's 2022 Year-end Holiday Programs.
*************************************
8. The Rhetoric Collective School Holiday Speech and Debate Workshops
Want to raise thoughtful communicators that are confident and eloquent? Try The Rhetoric Collective's Future Thought Leader Series.
The Changemakers workshop explores real-world examples of persuasion and advocacy. The Debate workshop is a crash course on vital debate skills. Ace interviews in the Interview Skills workshop or learn to engage an audience in the Speech & Presentation Skills workshop. Learn how to address some of the world's most complex issues in The Thought Leaders Forum via interactive lectures on public policy, philosophy and ethics.
For more details on dates, promos, and registration: Enjoy up to $300 + $300 in savings when you register here!
For more information, visit Rhetoric Collective School Holiday Workshops.
*************************************
9. RACE Junior Year-End School Holiday Program
The November and December school holidays are on the horizon!
We have designed a line-up of programs specially for you for this upcoming school-term break! From learning basic coding fundamentals, game design using programming blocks, and hands-on projects to real-life applications and manufacturing technologies like 3D printing modelling.
Or learn Robotic Operating Systems (ROS) and Robotic Process Automation (RPA) and understand their applications in real-life.
Use these newfound skills to future-proof your child in the upcoming technology and apply them in their daily life.
To sign up or find out more details, visit here.
For more information, visit RACE Junior Year-End School Holiday Program.
*************************************
10. Stepping Out Studios December Holiday Camps
▪ Christmas Wonderland: 5-Day Ballet & Jazz Dance Camp
Christmas Wonderland is a fun-packed 5-day Ballet & Jazz Dance Camp exploring the magic of Christmas for children aged 3-6. The camp includes:
Utilising Ballet and Jazz techniques to teach the children a fun Christmas-Themed routine.
Opportunities to create props for the end of camp performance.
Short performance in front of friends and family!
Dates: 19 to 23 December 2022
Age Group: 3 – 6 years old
Register here!
▪ A Christmas Carol: 5-Day Song & Dance Camp
It's never too early for Christmas! Celebrate your love for the season with a jolly performance of song and dance!
During this 5-day camp, the children will learn to sing 2 Christmas songs with a professional voice teacher and refine jazz dance technique and choreography to Christmas songs.
The students will be divided into two age groups, and they will each perform two Christmas-themed routines in front of their friends and family on the final day.
$425 all Inclusive.
Dates: 14 to 18 December 2022
Age Group: 7 – 13 years old
Register here!
To find out more information, visit Stepping Out Studios December Holiday Camps.
*************************************
11. Julia Gabriel Centre December Holiday Programmes
End the year on a cheery note by spending the school holidays with us! Whether you know us well or are new to Julia Gabriel Centre, we invite you to experience the energy, joy, creativity and care of our educators and programmes.
Dates: 28 November to 9 December 2022
Age Group: 6 months to 12 years
Register here.
To find out more information, visit Julia Gabriel Centre December Holiday Programmes.
*************************************
12. Little Rangers Club Year End Camp
We are organising 3 camps this school holiday for our sporty & adventurous little rangers.
Camp ODYSSEY features Scuba Diving Tryouts, Dragonboating, Outdoor Survival Skills, Combat Skirmish Laser Tag & Mini Olympic team games!
Camp COURAGEOUS features Stand Up Paddling, Floorball, Running Man Challenge, Treasure Hunts, Beach Team Games & designing a gift for the needy in the light of Christmas!
Camp CHAMPIONS focuses on exposing younger children to outdoors & sports. It combines the best highlights of the 2 camps for younger kids from 4 to 8 years old.
Various meeting locations islandwide for the camps. Spaces are limited so do act early to avoid disappointment!
For more information, visit here to sign up!
*************************************
13. Chengzhu Mandarin Centre Chinese Holiday Programmes
If you are worried about your child's momentum for learning Mandarin during the school break or you simply want them to experience the joy of the language, take a look at Chengzhu Mandarin Centre's holiday programme line up. The verve, vivacity, warmth and passion of our skilled educators will motivate even the most reluctant child.
Dates: 28 November to 2 December 2022
Age Group: 6 months to 10 years
Register here.
To find out more information, visit Chengzhu Mandarin Centre Chinese Holiday Programmes.
*************************************
14. Wonderlit's Year-End 2022 Holiday Camps
Searching for fun-filled activities for your children during the school holidays? Unleash their innate creativity and start their journey towards becoming confident communicators when you enrol your children in Wonderlit's Year-End 2022 holiday camps.
This year, Wonderlit offers nine exciting 5 half-day camps covering literacy, creative writing, public speaking and speech & drama for children between 3 and 12 years of age. Let's turn the school holidays into a blast with engaging and stimulating activities at its whimsically-designed studio located conveniently in Claymore Connect, Orchard Road.
Book before 15 Nov 2022 to enjoy a 10% early-bird discount here! Price: $$550 + GST.
*************************************
15. EDOOVO – School Holiday Booster Programme
Keep your child's learning on track during the school holiday with EDOOVO's interactive live online lessons! EDOOVO is an award-winning online enrichment platform that provides real-time virtual learning by qualified, dedicated educators.
Offering three core subjects – English, Chinese and Mathematics, their holistic curriculum is based on the MOE's framework and designed to hone your child's linguistic and analytical skills while preparing them for a seamless transition to primary school.
In a small class setting of 4 students, lessons are kept fun and interactive through cool virtual rewards such as trophies and stars. Each subject usually covers a wide range of topics while simultaneously supporting your child's developmental goals. Lessons are also reinforced with activity sheets and lesson replay available after each lesson.
Find out why EDOOVO is highly recommended by parents! Click here to book a free trial today!
*************************************
Note: All details are correct as at the time of publishing. While every effort has been made to ensure the accuracy and completeness of the information, no guarantee is given nor responsibility is taken for errors or omissions in the compilation. Readers are advised to check with the respective event organisers for the most updated schedules, venues and details.
---
It is the year-end November & December holidays. We have compiled a list of November-December School Holidays 2022 Activities for Kids.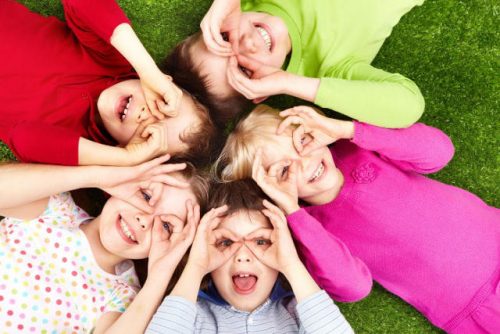 For other up coming events, visit Events in Singapore.
* * * * *
Like what you see here? Get parenting tips and stories straight to your inbox! Join our mailing list here.
Want to be heard 👂 and seen 👀 by over 100,000 parents in Singapore? We can help! Leave your contact here and we'll be in touch.