It's that time of the year again! Kids look forward to it and wish the holidays would never end.
Where can you find fun and exciting holiday programmes for your children? Take your pick from our list of holiday programmes both online and offline!
1. British Council's Nov/Dec 2023 Holiday Camps
At the British Council, we believe that language and communication skills are an integral part of almost every skill in life. That is why our Holiday Camps use English as a way to explore the world around us, developing problem-solving, collaboration and creativity.
Each week, students explore a different theme while developing their written or spoken communication skills. Through these exciting topics, learners build their knowledge of the world around them and ignite their love of learning. Camps are available for Early Years, Primary and Secondary-aged students.
Book our November/December 2023 Holiday Camp for your child now here!
To find out more information, visit British Council's Nov/Dec 2023 Holiday Camps.
*************************************
2. Camp GungHo: Multi-activity Hero Holiday Camps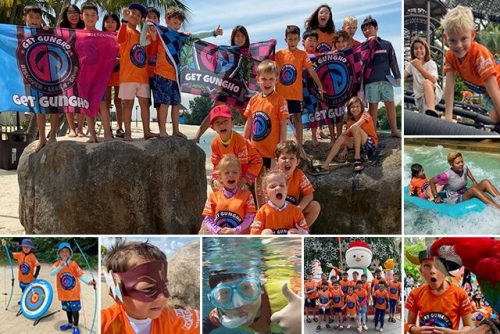 Get Gungho offers award-winning weekly holiday camps in Singapore, designed by former IB school leaders. These camps feature a variety of activities that encourage kids to explore their interests and take on new challenges.
Camp GungHo's year-end holiday camps draw inspiration from popular hero characters like Super Mario, Pikachu, and more. The activities include creating cosplay items, meeting characters, and visiting attractions such as Adventure Cove Water Park, Skyline Luge, Nestopia etc.
TNAP Perk till 13 Nov: Use promo code TNAP390 to pay $390 for 3-day holiday camps and TNAP590 to pay $590 for 5-day holiday camps.
Holiday camp age range: 5-12 years
📅 20 Nov to 20 Dec 2023 9am – 4pm
📍 Sentosa, drop-off and pick-up from either VivoCity or Beach Station Sentosa.
🏷 $650 for 5-day holiday camp, $430 for 3-day holiday camp
To sign up, visit campgungho.com.
For more information, visit Camp GungHo: Multi-activity Hero Holiday Camps.
*************************************
3. The Lab School Holiday Camps
Get ready for an electrifying adventure this upcoming school break! Join us for a series of action-packed workshops that are bound to leave you thrilled. If you're aged 5-7, prepare to take the wheel and program your very own Disney car racing game. If you're between 8 and 10, gear up for an epic journey as you code your own Minecraft RPG game. And for those aged 11-14, brace yourself for a wild ride at our Unity camp, where you'll create a sensational crossy chicken game.
Our camp, inspired by the futuristic wonders of the 22nd century, offers young students aged 5 to 16 a unique opportunity to gain invaluable skills, equipping them for a future filled with endless possibilities.
Register here.
*************************************
4. Active Parents Sporty Playdate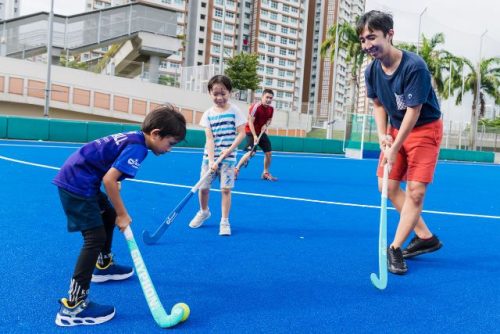 Sport has a unique way of bringing families together, creating memories that last a lifetime. Active Parents Sporty Playdate 2023 is an event designed to do just that. It's a day filled with active fun, bonding, and laughter, all centered around the concept of family togetherness.
Let's explore this exciting event that aims to enlighten parents about the importance of multi-sport exposure for their children, and create core memories for families as you learn and play together!
📅 2 Dec 2023
⏰ 9am – 6pm
📍 OCBC Square, Singapore Sports Hub
Register here.
For more information, visit Sporty Playdate 2023.
*************************************
5. EDOOVO Year-end Promotion
Build a strong foundation in English, Chinese and Maths with EDOOVO this school holiday! Designed for young learners aged 3 to 8, EDOOVO is an award-winning multi-subject online enrichment platform that offers live online classes taught in a small class setting of up to 4 students. Their holistic curriculum is aligned with the M.O.E.'s framework to hone your child's linguistic and analytical skills while preparing them for a seamless transition to primary school.
Through immersive storytelling and interactive tools, students are encouraged to engage actively with fun virtual in-class rewards such as trophies and stars.
Enjoy a FREE trial class and stand a chance to win an iPad Air worth $888! Book a trial here or visit edoovo.com to find out more.
*************************************
6. LingoAce Year End Chinese Holiday Camps
Adventure Awaits – Experience a Unique Blend of Learning and Joy! For K2 – P5 Students!
📅 18 Nov 2023 to 2 Jan 2024
Find out more here!
For more information, visit LingoAce Year End Chinese Holiday Camps.
*************************************
7. Academia Holiday Writing Programmes
Whether your child is a budding storyteller or a student preparing for the PSLE, Academia offers a diverse range of holiday programmes to suit every need.
For lower primary students, our creative writing workshops are designed to nurture their storytelling abilities. Students will learn the art of structuring compelling narratives, igniting a passion for writing that will last a lifetime. Our upper primary workshops focus on advanced writing tools and descriptive techniques, all with an eye on success in the PSLE examinations.
Our holiday programmes offer an opportunity for students to have fun while enhancing their writing skills. They will build confidence in their craft and develop the ability to compose compelling and expressive writing.
Register here.
*************************************
8. Get GungHo Ultimate Kids Soccer Camp
🌟 Join the Ultimate Kids Soccer Camp with Get GungHo Football Club Celtic Soccer Academy International! 🌟
Calling all "Bhoys" and Girls! Dive into a dynamic five-day camp tailored for ages 6 to 12, running Monday to Friday from 9am to 12 Noon daily. Unleash your child's potential as they learn the Celtic Way, focusing on skill development, teamwork, and fun! Expert coaches create a vibrant atmosphere where young athletes thrive. Get ready for a thrilling soccer journey, packed with games, drills, and lasting friendships. Enroll your child today and let the soccer adventures begin!
Mon-Fri Half Day Programme: $280
GROUP of 3 or more: $250 (Whatsapp for group DISCOUNT CODE)
Limited Slots Available, register now 👉 here
Whatsapp: +65 98600822
For more information, visit Get GungHo Ultimate Kids Soccer Camp.
*************************************
9. Volcanic Shrimp Aquarium Workshop
Photo: Klook
Discover Volcanic Shrimps and Marimo Moss Balls in this interactive workshop. Learn about their symbiotic relationship, natural habitat, water requirements, and reproduction. Choose decorative rocks, figurines, and seashells to personalize your aquarium. Assemble your figurines, clean the base rocks, then catch and add your own shrimps. Witness your shrimps swimming in their new home!
Sign up via Klook.
*************************************
10. Motion Art Space Art Jamming Workshop
Photo: Klook
Experience the magic of combining science and art at Motion Art Space, where you can create beautiful paintings using pendulum and spin techniques. We offer art jamming packages for singles, couples, and families, providing all the materials you need to unleash your creativity.
Sign up via Klook.
*************************************
Note: All details are correct as at the time of publishing. While every effort has been made to ensure the accuracy and completeness of the information, no guarantee is given nor responsibility is taken for errors or omissions in the compilation. Readers are advised to check with the respective event organisers for the most updated schedules, venues and details.
---
It is the year-end November & December holidays. We have compiled a list of November-December School Holidays 2023 Activities for Kids.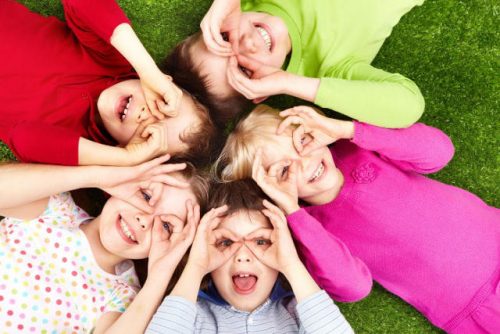 For other up coming events, visit Events in Singapore.
---
☃️❄️ CHRISTMAS ❄️⛄️
From Christmas markets to carolling sessions to "snow fall", here's a list of Christmas Events & Activities where you and your family can soak up the X'mas spirit in Singapore!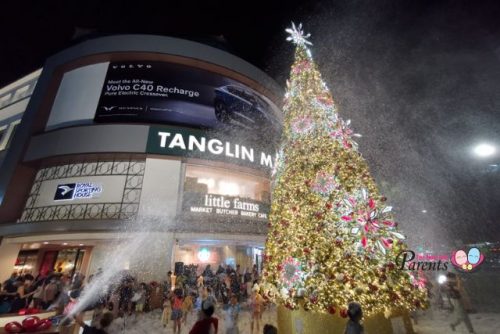 Looking a Christmas tree to decorate your home or office? Remember to read this post where to buy christmas trees in Singapore.
* * * * *
Like what you see here? Get parenting tips and stories straight to your inbox! Join our mailing list here.
Want to be heard 👂 and seen 👀 by over 100,000 parents in Singapore? We can help! Leave your contact here and we'll be in touch.