It's that time of the year again! Kids look forward to it and wish the holidays would never end. Where can you find fun and exciting holiday programmes for your children? Take your pick from our list of holiday programmes both online and offline!
1. Secondary School Writing and Oral Hot Topic Talk


Enroll your child in this exclusive talk, 网购101, designed for children from 13 to 16 years old!
Improve your child's writing and oracy skills by learning more about the latest news and trends for your writing and oral exams!
In the highly digitalized world, technology has affected our lifestyle where online shopping is a norm. We are pleased to hold this talk with popular guest speaker DJ: Anna 林安娜 from 96.3FM to share with us more the topic of online shopping so that you can relate this back to your exams!
Date: 17 December 2020
e-Venue: Online Event
Flash Discount for TNAP readers till 14 Dec 2020. Flash Discount for TNAP readers till 14 Dec 2020. Ticket Now at 20% OFF! Promo code: TNAP20OFF. For more information, visit here.
*************************************
2. British Council's Nov/Dec 2020 Holiday Study Camps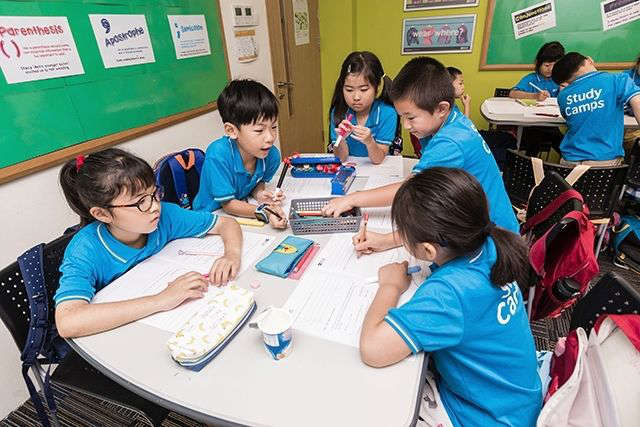 New for 2020! At the British Council we believe that language and communication skills are an integral part of almost every skill in life. That is why our Holiday Study Camps use English as a way to explore the world around us, developing problem solving, collaboration, critical thinking and creativity. Camps are available for Kindergarten, Primary and Secondary-aged students.
To find out more information, visit here.
*************************************
3. Singapore Chinese Cultural Centre's December School Holiday Online Programmes
Looking for meaningful activities for your child this December holidays? Bond with your child and discover more about our Chinese Singaporean culture through these exciting programmes – all from the comfort of your own home!
These programmes are held in conjunction with our exhibition SINGAPO人: Discovering Chinese Singaporean Culture.
Dates: 1 to 31 December 2020
Conducted over Zoom
Programmes are ticketed at $20 per parent-child (before GST)
*************************************
4. Gen Infiniti Academy December Bootcamp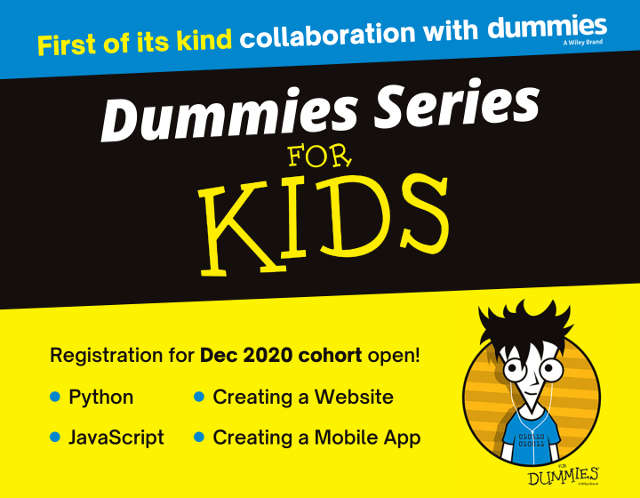 Accelerate to success with the Dummies for Kids Accelerator Programme!
In the FIRST EVER instructor-led Dummies courses worldwide, your child will learn in-demand tech skills like Python, JavaScript, Web Site Development and Mobile App Creation. At the same time, they will also hone skills, like analytical thinking, computational skills and problem solving, to boost their performance at school.
Once they complete this 2-day bootcamp, they will be one of the first in the world to gain the Dummies endorsed certificate. Live instructor-led Dummies courses available exclusively at Gen Infiniti Academy. Don't miss out. Sign up today!
Date: Throughout December 2020 (Classes available for registration)
e-Venue: Zoom
Admission: $549 (Use code GIA2021 for $50 off!)
For more information, visit here.
*************************************
5. Marshall Cavendish Education December Chinese Workshops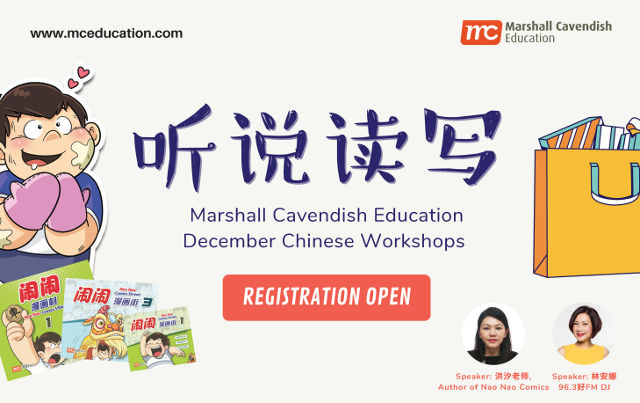 Marshall Cavendish Education December Holiday Workshops for Your Primary and Secondary School Child!
Enroll your child in this exclusive talk, 听故事,闹哄哄, designed for children from 9 to 12 years old here.
Improve your child's writing and oracy skills by learning more about the latest news and trends for your writing and oral exams for 13 to 16 years old here.
*************************************
6. MindChamps Nov/Dec 2020 Holiday Programmes


Learning isn't just about rote memorisation and boring worksheets anymore. It's also about enabling our children to experience the world through their senses via different media and self-expression.
Suitable for preschoolers and kids aged 2 to 13, MindChamps Enrichment Academy's wide range of holiday classes and activities will thrill them as they explore magical worlds through culture, art and drama!
Register your interest here.
*************************************
7. Chengzhu Mandarin Centre Year End Holiday Camps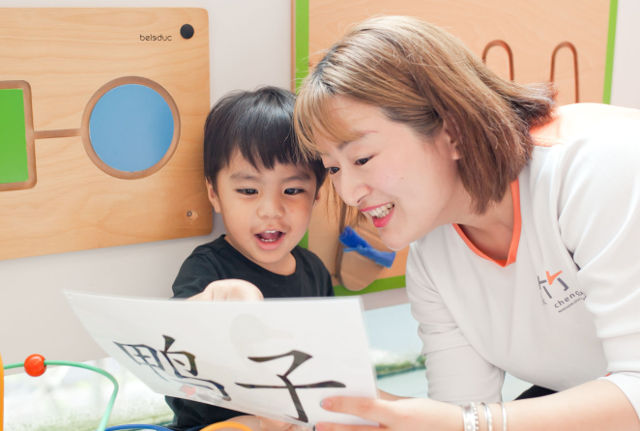 Meaningful Mandarin Immersion during the holidays. Learn in a safe, fun and creative environment. Holiday programmes are for children aged between 18 months and 10 years.
Date: 30 November to 11 December 2020
For more information, visit Chengzhu Mandarin Centre Year End Holiday Camps.
*************************************
8. MoneySense For Your Child Free Workshops


MoneySense for Your Child aims to teach parents the importance of inculcating good financial habits from young. It covers ways that can help to give children money sense such as teaching and modelling healthy financial habits and budgeting.
Check Out Our Upcoming Workshops/Talks here.
➡️ Related Read: Free Printable to Teach Your Child Financial Literacy from as Young as Three!
*************************************
9. Marshall Cavendish Education Holiday Workshops 2020


In this workshop, we aim to transform children to be ready for the future by making them logical thinkers, problem-solvers and skilful conscious citizens.
This workshop aims to:
Improve children's logical thinking and problem-solving skills
Strengthen children's potential as computational thinkers
Welcome the open and diverse world and making them better citizens
To find out more or register your interest for 8 to 9 years old and/or 10 to 11 years old.
*************************************
10. Julia Gabriel Centre Year End Holiday Camps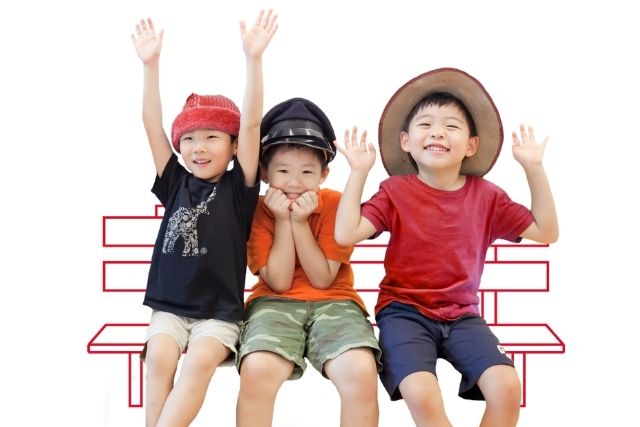 We've all experienced a challenging year so let's end it on a really positive note with our engaging and exciting centre-based and online holiday programmes. Join us for 3 weeks of creative learning in our centres and online. For ages 6 months to Primary 5.
Date: 30 November to 20 December 2020
For more information, visit Julia Gabriel Centre Year End Holiday Camps.
*************************************
11. The Logic Coders Holiday Program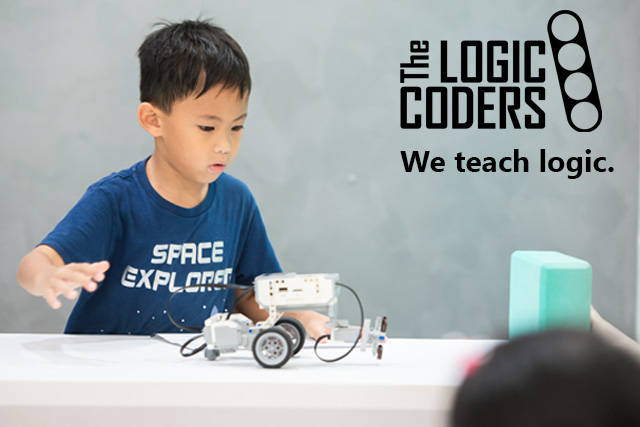 The Logic Coders is a coding school for kids aged 6-16 with a focus on logic. Our curriculum covers the 3 fundamental concepts of coding logic (loops, sequencing, and if/else), while incorporating math concepts to reinforce content taught in school. Certificates are provided on completion*. Classes are taught in small groups of 2-6 using Robotics (EV3) and Python.
We have 3 holiday programs: Junior Coders (ages 6-7), Core Coding Logic Program (ages 8-16) and Python Masterclass (ages 11-16).
Please call/whatsapp us at 9695 3777 for any enquiries.
*applicable for Core Coding Logic Program and Python Masterclass
For more details, please visit here.
*************************************
12. Duinocode Holiday Workshop


November/December 2020 CHRISTMAS COMES EARLY Holiday Workshop!
Join our Christmas Comes Early 3-day workshop this holiday season, taught by MOE registered instructors. Let your child make their very first step into the world of text-based coding as they have fun with their robot. No prior coding knowledge required!
*FREE mBOT ROBOT INCLUDED WITH EVERY SIGN UP*
For more information, visit Duinocode Holiday Workshop!
*************************************
13. Kodecoon Year End Holiday Camps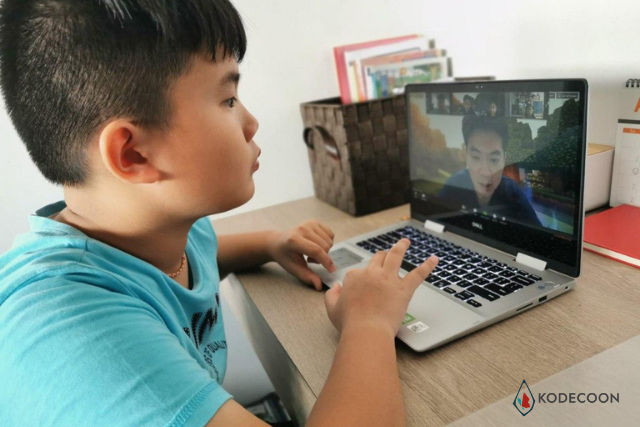 As the holiday period is approaching again, we are excited to launch our holiday camps! Join us in a series of fun game development holiday camps as our students learn to create their own game with popular sandbox platforms, Roblox and Minecraft!
Unsure if your child will enjoy programming? Not sure which level class to join? Don't worry, simply WhatsApp us at +65 8950 3022 to arrange for a trial for your child today! We will help you with recommendations!
Date: 23 November to 31 December 2020
Register your interest here.
*************************************
14. Singapore Table Tennis Association Holiday Camps (Fully Registered)


December Holidays Table Tennis Camp (2 days) organised by Singapore Table Tennis Association for children 4-12 years old.
The aim of this training camp is to promote and raise the level of table tennis sports, as well as to develop talents from young. Ping pong will enhance your child's motor functions, strategy functions and long-term memory functions. Table tennis works parts of the brain that are responsible for movement, fine motor skills and strategy – areas that could be growing stronger with more practice. This makes table tennis ideal for your child's young and developing brain.
Date: 14 and 15 December 2020
Time: 9am – 12.30pm
Venue: Hougang Training Hall Blk 810 Hougang Central #02-216, Singapore 530810 (Nearest MRT: Hougang MRT, 2 mins walk from Hougang Bus Interchange)
Update: Holiday Camp Fully Registered
*************************************
Note: All details are correct as at the time of publishing. While every effort has been made to ensure the accuracy and completeness of the information, no guarantee is given nor responsibility is taken for errors or omissions in the compilation. Readers are advised to check with the respective event organisers for the most updated schedules, venues and details.
Running a service or business targeted for parents? Reach out to a wider audience in our Best Enrichment Classes compilation. Leave your contact details here and we will get in touch with you.
---
It is the year-end November & December holidays. We have compiled a list of November-December School Holidays 2020 Activities for Kids. Click on the image below to find out more.
For other up coming events, visit Events in Singapore.
* * * * *
Like what you see here? Get parenting tips and stories straight to your inbox! Join our mailing list here.
Want to be heard 👂 and seen 👀 by over 100,000 parents in Singapore? We can help! Leave your contact here and we'll be in touch.