Singapore has a host of themed, competitive and charity runs every year. Want to introduce your child to competitive running? Or just looking for a fun and good workout for the whole family? We list down the many running events open to families with children in Singapore.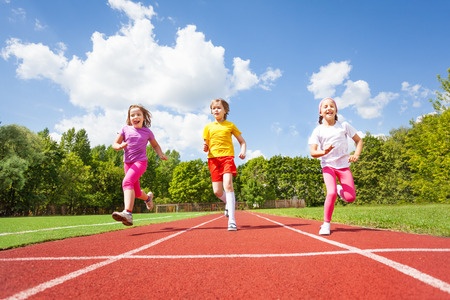 ⇒ Related Read: Preparing your kids for their first run
For other up coming events, visit Events in Singapore.
Note: All details are correct as at the time of publishing. While every effort has been made to ensure the accuracy and completeness of the information, no guarantee is given nor responsibility is taken for errors or omissions in the compilation. Readers are advised to check with the respective event organisers for the most updated schedules, venues and details.
#1 Safari Zoo Run 2020 – Postponed
Safari Zoo Run was conceived to commemorate Singapore Zoo's famous matriarch and one of Singapore's most loved animal personalities – Ah Meng the Sumatran orangutan, who passed on due to old age in February 2008.
After the 12th edition of Safari Zoo Run 2020, we will be taking a break to make way for the upcoming Mandai Project, a haven for Singaporeans to celebrate and protect our biodiversity. It's not goodbye yet, so what better time than now to seize this opportunity to run alongside wildlife. It's the only race in Singapore that provides you with a unique run experience while doing good for the environment we live in at the same time. So, don't miss this once-in-a-lifetime opportunity to run through Singapore Zoo, River Safari and even Night Safari in the day! Runners can continue to look forward to the sustainable initiatives that will be introduced to this run for wildlife.
Date: 29 March 2020 to 2nd half of 2020
Time: 7am
Venue: Singapore Zoo
Event Distance: 12km | 4km | 2km
For more information, visit here.
**************************
#2 Income Eco Run 2020 – Cancelled
Building on past efforts to encourage a zero waste lifestyle, as well as to commemorate Income's 50th Anniversary, new initiatives to reduce, reuse and recycle will be introduced at IER2020. These include printing of bib numbers on running singlets for selected categories and distribution of reusable bags made of breathable mesh for runners to hold their post-race replenishment of bananas and recovery drinks at the finish line.
Date: 26 April 2020
Time: 5am – 11am
Venue: F1 Pit Building
Event Distance: 10km | 1.2km Cool Kids Dash | 800m Cool Kids Dash
For more information, visit here.
**************************
#3 Sundown 2020 – Cancelled
Sundown Marathon started in 2008 with the objective of providing an inclusive race training and experience for running enthusiasts. Since its inaugural edition, the race has endeared itself to runners from all walks of life, living in all continents from all over the world!
Date: 23 May 2020
Time: TBC
Venue: Singapore F1 Pit Building
Event Distance: 42.195km | 21.1km | 10km | 5km Fun Run
For more information, visit www.sundownmarathon.com
**************************
---
Below are kids run events 2019.
Cold Storage Kids Run does not just provide seasoned child runners with a chance to expose themselves to the competition – but also serves as a stepping stone for first-time runners, introducing them to the world of healthy and active living. The 2019 edition of the run will also be accompanied by other fringe activities to help the kids unlock their potential. Who knows, they might pick up a new hobby or two!
Exclusive Promo code just for TNAP readers! To enjoy 10% off, enter this Promo Code TPNEWAGEPARENTS.
Date: 2 June 2019
Time: 8am – 11am
Venue: Palawan Green, Sentosa
For more information, visit coldstoragekidsrun.com.sg.
*************************************
#2 My Melody Run
The world's FIRST My Melody Run will be happening on our sunny island, Singapore! Join us on 12th May for the sweetest day out and share your love for the ever honest and good natured rabbit. Fans can expect nothing less than a fun and exciting day with activities lined up for all.
Date: 12 May 2019
Time: 8am
Venue: Sentosa
Event Distance: 5km
For more information, visit here.
**************************
Date: 29 June 2019
Time: 3.30pm
Venue: Palawan Green Sentosa
Event Distance: 10km | 3.5km
For more information, visit here.
**************************
#4 POSB PAssion Run for Kids 2019
Date: 15 September 2019
Time: 7am
Venue: Marina Promontory
Event Distance: 10km | 5km | 12km | 800m
For more information, visit here.
**************************
Date: 13 October 2019
Time: 7am – 11am
Venue: Brickland Road
Event Distance: 8km Farm Run | 3km Farm Walk | Kids Dash
For more information, visit B.I.G Farm Walk & Run 2019.
**************************
#6 Standard Chartered Singapore Marathon 2019
Date: 29 November to 1 December 2019
Time: Refer to post
Venue: F1 Pit Building
Event Distance: 10km | 21.1km | 42.195km | 600m | Ekiden
For more information, visit here.
Like what you see here? Get parenting tips and stories straight to your inbox! Join our mailing list here.
Want to be heard and seen by over 100,000 parents in Singapore? We can help! Leave your contact here and we'll be in touch.