We're fast approaching mid-year where we'll be celebrating Father's Day and exiting Circuit Breaker measures in Singapore! June is also a month where we bring awareness to events such as World Environment Day and International Yoga Day. However, in the midst of the COVID-19 outbreak in the world, many events have either been cancelled or postponed.
Meanwhile, we have sussed out new online happenings in Singapore for June 2020. Stay safe and healthy and remember to practise social distancing!
*******************************
#1 British Council Virtual Open House
Join British Council for a day of discovery and fun at our Virtual Open House from 13 to 14 June 2020! To register, visit British Council Virtual Open House.
*******************************
#2 Savings on MindChamps PreSchool Fees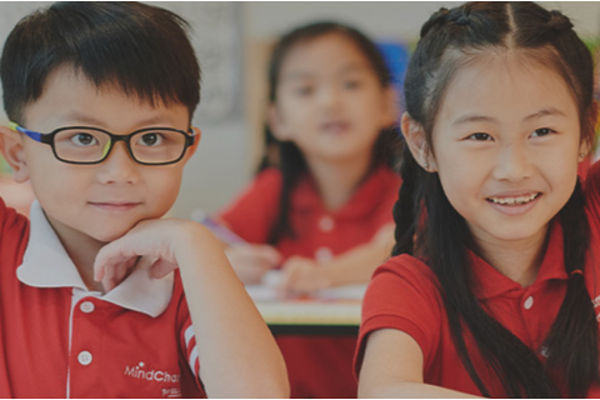 Enrol your child at any of our preschools by 30 June 2020 to enjoy $300 off school fees for the next 5 months.
For more information, visit Monthly Savings on MindChamps PreSchool Fees.
*******************************
#3 Free 6 Months Protection from EAS
The total number of dengue cases this year as of mid-April 2020 is close to 5,800, and with the usual peak period from May to September approaching, the 2020 dengue figure is projected to exceed 2019's 16,000 cases. Free 6 Months Protection Against Dengue and Zika Virus. For more information, visit here.
*******************************
Before our children return to preschool, let's prepare them by going through the COVID-Safe ABCs! For more information, visit Back to School ABCs.
*******************************
#5 Wonderfull Milk Confinement Package Giveaway
Wonderfull Milk is happy to be part of your breastfeeding journey. Inspired by love and tested on us, Wonderfull Milk was created with the belief that lactation cookies and bakes should be healthy and delicious.
To celebrate the easing of circuit breaker measures, we are giving away 3 sets of 1-month confinement package which is worth $198 each.
For more information, visit Wonderfull Milk 1-month Confinement Package Giveaway.
*******************************
#6 Genius R Us Father's Day Special Baking Kits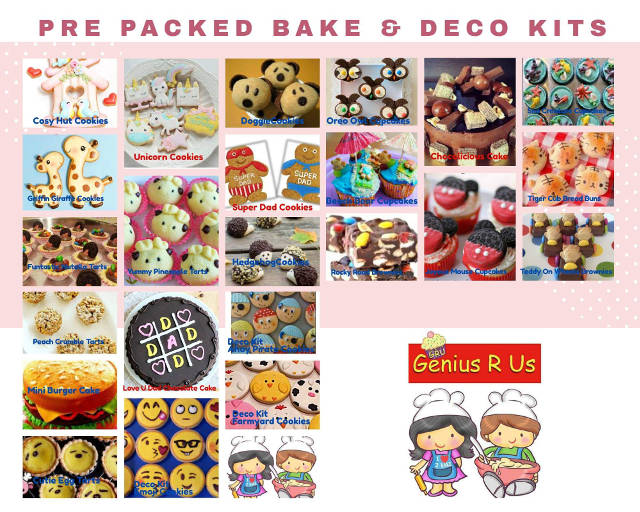 Do something different this Father's Day. Genius R Us is having a special Father's Day baking Do-It-Yourself kits and Virtual Do-It-Together kits.
For more information, visit Genius R Us Father's Day Special Baking Kits.
*******************************
#7 Julia Gabriel Centre Online Holiday Programmes For N1 to K2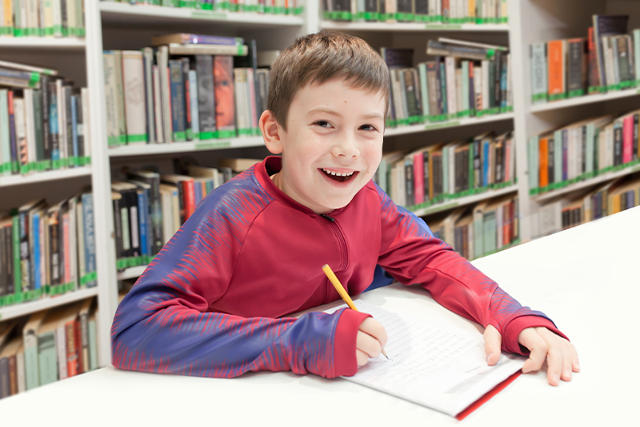 Join us for an ONLINE INTERACTIVE holiday programme with our specialist educators who will enthral you with their verve and vitality, inspiring a love for stories.
For more information, visit Julia Gabriel Centre Online Holiday Programmes For N1 to K2.
*******************************
#8 Wan Qing Dumpling Festival 2020
As part of its ongoing efforts to promote Chinese arts, culture and heritage, the Sun Yat Sen Nanyang Memorial Hall (SYSNMH) will present its annual Wan Qing Dumpling Festival online from 1 to 30 June 2020.
For more information, visit Wan Qing Dumpling Festival 2020.
⇒ Related Read: Where to Buy Rice Dumplings in Singapore
*******************************
#9 Singapore Heritage Festival 2020
Calling all heritage lovers, #sgheritagefest returns for its 17th year in June! Join us for more heritage fun in places that you might never have explored.
For more information, visit Singapore Heritage Festival 2020.
*******************************
#10 LEGO #BuildItDriveItLoveIt
LEGO introduces the #BuildItDriveItLoveIt campaign that fuels the passion for all things automotive, for the young and young-at-heart! From 1 June, look forward to a thrilling 30-Day Calendar on the LEGO Facebook Page with content and activities for families to bring the passion for automobiles to life!
For more information, visit LEGO #BuildItDriveItLoveIt campaign.




*******************************

AVS is bringing Pets' Day Out back! This time, right in the comforts of your home. Our first digital edition will feature a live chat with our vet and Animal Welfare Groups.
For more information, visit NParks e-Pets' Day Out.
*******************************
#12 National Gallery Singapore #SmallBigDreamersAtHome
​National Gallery Singapore's biennial children's festival, ​Small Big Dreamers​, returns for its second edition with a digital twist from 1 June 2020 to 28 March 2021!
For more information, visit National Gallery Singapore Presents #SmallBigDreamersAtHome.
*******************************
Yogafest Virtual 2020 is coming to you live from Saturday, June 20th to Friday, July 3rd!
The 14-Day Yoga Journey festival schedule includes Perk Up Mornings set to boost immunity, Power Lunches for strengthening and endurance building, late afternoons of Accept the Challenge to Handstands or get into the Yoga Pose of The Day, Restorative Evenings to wind down with grounding yoga to end the day and meditation for deep sleep.
To end the week, look forward to Discovery Weekends, a 12-hour immersion of back to back yoga (9am to 9pm, Saturdays and Sundays!) with a variety of classes such as Budokon Yoga, AcroYoga and much more including family bonding classes like Family Meditation and Kids Yoga.
20% of ticket proceeds will be donated to COVID-19 charities.
For more information, visit here.
*******************************
As the world re-opens and children go back to school, personal hygiene will be more important than ever. But hygiene can be tricky, especially when young children are involved, calling for a novel tactic to inject fun into what may be deemed as overwhelming tasks for kids.
Keep Off, a gamified tutorial, was created by brand marketing agency GREY to help parents in getting their kids to adopt various precautious steps into their daily routine autonomously. This comes after hearing from parents that kids still do not fully understand what the pandemic is about, and struggle to follow instructions to stay safe.
Throughout the game, kids are tasked to follow instructions, and make sure their character maintains personal hygiene to unlock the next level. Each level aims to educate kids on one specific action to keep COVID-19 away, such as wearing masks, cleaning toys, social distancing, washing hands, and more.
By making sure that the steps are memorable and putting kids into familiar scenarios that they would face on a daily basis, Keep Off serves as a tool to help parents and teachers in getting young children to adopt safe habits as they adapt to the new normal.
For more information, visit here.
*******************************
#15 Learn About Duanwu Festival and Join the Bak Chang Hunt!
Dragon Boat Festival, Duanwu Festival, Dumpling Festival – beyond these familiar variations, did you know that the festival was also known as Health Festival? Duanwu was traditionally regarded as an evil month because many people tended to fall sick during the summer solstice, which was the hottest period of the year. To ward off evil spirits, the ancient Chinese ate nutritious rice dumplings, and kept fit by participating in dragon boat races!
Find out more about our Duanwu traditions and engage with our Chinese Singaporean culture with a series of digital offerings by the Singapore Chinese Cultural Centre. Dive into the thick of a dragon boat race with our interactive mini-game Bak Chang Hunt, and seek out the 12 hidden changs within 30 seconds while uncovering facts about the festival. Aside from the mini-game, the Centre will be launching two engaging videos on the heritage of Duanwu Festival. From the process of making a rice dumpling to the myths surrounding the festival, viewers can glean insights on how the festival is celebrated by the Chinese Singaporean community today.
For more information, visit here.
*******************************
#16 LEGO Monkie Kid TV Mini Movie
Come on board for an all-new adventure with LEGO Monkie Kid!
Join Monkie Kid and his friends as they embark on a quest to stop the Demon Bull King and his army of Bull Clones from taking over the city. Inspired by the 500-year-old story of Monkey King, the movie is part of LEGO Monkie Kid, LEGO's first-ever theme to be based on a Chinese legend. Celebrate bravery and friendship with a modern Chinese twist, and stretch your child's imagination and creativity while bringing the iconic characters to life with eight exciting LEGO sets.
Catch the English movie premiere on Channel 5 on 27 June 2020 at 5pm and look out for the Chinese broadcast on Channel 8 later this year!
For more information, please visit here.
*******************************
#17 Shopee x SPCA: Lend a Hand to a Paw in Need
From 22 June till 5 July, shop for a cause by purchasing SPCA merchandise or from over 60 participating sellers on Shopee – with every order made, Shopee will donate $1 to SPCA. If you aren't a pet owner, you can still help to give these furry friends a more paw-some life by donating your Shopee Coins!
P.S. SPCA will be on Shopee Live on 30 June at 9pm to share with us pet care hacks and first aid!
For more information, visit here.
---
Come across an enrichment class and keen to find out your child's response before committing to a full term? We have trial classes offered at discounted rates HERE!
* * * * *
If you find this article useful, do click Like and Share at the bottom of the post, thank you.
Want to be heard and seen by over 100,000 parents in Singapore? We can help! Leave your contact here and we'll be in touch.