Mother's Day is just around the corner. Want to pamper mum and give her a big feast? Here are some places to dine on Mother's Day weekend.
➡️ Related Read: Mother's Day Gift Ideas
---
1. COCA Singapore
By marrying authentic Thai cuisine with traditional elements of Cantonese home-style cooking, COCA's distinctive flavours which resonated well with many through the decades.
Take your pick from COCA's scrumptious House Specialties such as Fish Glue, Shrimp Paste and Handmade Dumplings, along with an endless array of fresh seasonal vegetables, meat, and seafood offerings.
COCA's Mother's Day Seafood Hotpot set is available for both dine-in and delivery/takeaway. For more information, visit here.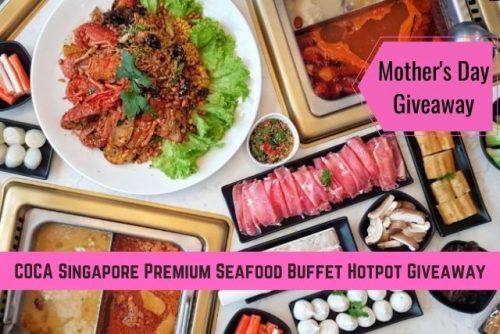 This Mother's Day, we will like to gift a Premium Seafood Buffet (100 minutes All-You-Can-Eat) Hotpot by COCA Singapore to 2 mummies! To take part, visit COCA Singapore Premium Seafood Buffet Hotpot Mother's Day Giveaway.
*******************************
2. The Marmalade Pantry
Image credit: The Marmalade Pantry
Homegrown bistro, The Marmalade Pantry, introduces its Floral Blush Afternoon Tea Set ($76++ for 2) and Floral Blush Petite Afternoon Tea Set ($54++ for 2) on a tiered stand, to help make mum's day. Revel in a setting simultaneously chic and relaxed, with a lavish assortment of sweet treats and savoury bites such as the Earl Grey Swiss Rolls, that highlights a soft and delicate tea-based sponge; and the popular Cranberry Chicken Sandwiches.
Date: 23 April to 31 July 2022
Price: From $54++ for 2
For more information, visit here.
*******************************
3. Yàn
The whole family can join in the celebration of Mum at Yàn; from 1 to 15 May, the team makes available two nourishing set menus with an auspicious number of signature dishes, perfect for the family that believes in eating together. The 8-Course Celebratory Menu ($108++ per person; min. 5 persons) will be especially pleasing for the mum who loves classic Chinese food as it features a wide range of celebration must-haves such Roasted Peking Duck with Chinese Pancake, Cucumber and Spring Onions; and Braised whole Six-headed Abalone and Sea Cucumber in Oyster Sauce.
Date: 1 to 15 May 2022
Price: $108++ per person; min. 5 persons
*******************************
4. RE&S
With Mother's Day coming up, RE&S seeks to honour all parents out there with special set menus across four of its Japanese concepts. Ichiban Boshi, Ichiban Sushi, Shabu-GO and Yaki Yaki Bo all have celebratory set menus of their own, offering sumptuous seafood to yummy teppanyaki, with prices starting from as low as $26.90.
Enjoy limited time only exclusive items as well as free appetisers or dessert with selected set menus, all to celebrate the people to whom we owe it all to – our beloved moms.
Date: 26 April to 8 May 2022
Price: From $26.90
*******************************
5. the kitchen table, W Singapore – Sentosa Cove
Pamper the lady of the house with a Royal Feast at the kitchen table. Brunch to the beat with a live DJ set and indugle in a decadent international spread featuring a seafood bar, perfectly roasted meats and brunch classics, including an array of house-made desserts to satiate the sweet teeth.
All moms will also receive a sweet treat to take home as a special memento to remember the day.
Date: 8 May 2022
Price: $148++ per person
*******************************
6. Morganfield's
Pamper the queen in your heart by treating her to a hearty meal on this very extraordinary day with Morganfield's specially created Mother's Day offering that will delight her tastebuds, Somersby Apple-Glazed BBQ Baby Back Ribs!
Available both in-stores and on Morganfield's Delivery Service!
Date: 14 April to 31 May 2022
Price: TBD
Make your dine-in reservations now, or order for delivery here.
*******************************
7. Fat Cow
Renowned for its handpicked lineup of premium Japanese wagyu and customised beef experiences, Fat Cow specially curated a selection of Japanese dishes to make the meal extra special.
Mums can look forward to items such as traditional Hoba Miso Miyazaki Steak, a soulful Japanese dish that presents a Miyazaki steak lightly grilled on top of Hoba leaves. The leaves are spread with a paste made with a mixture of Aka miso, Shiro miso, Sakura leaf and flowers so that the steak lightly absorbs these umami flavours.
Date: 2 to 9 May 2022 (Lunch)
Price: $118++
For more information, visit here.
*******************************
8. Bedrock Bar & Grill and Bedrock Origin
Pamper all mothers on Mother's Day at the award-winning steakhouse, Bedrock Bar & Grill at Somerset, and Bedrock Origin at Oasia Resort Sentosa. This year, Bedrock has curated 3-Course Set Lunch Specials at $98++ per person available from 2 to 9 May 2022 for diners to show their gratitude to mum. The set menu includes a tantalising appetiser, hearty main course, and a delightful dessert
Date: 2 to 9 May 2022
Price: From $98++ per person
For more information, visit here.
*******************************
9. Arbora Hilltop Garden & Bistro
Treat mum to a meal while surrounded by the lush greenery and tranquillity of Mount Faber Peak. Offering a unique hilltop garden dining experience, Arbora provides a welcomed escape from the hustle and bustle of the city, with majestic views of the Southern coast.
Enjoy a selection of Western classics and Asian delights like Arbora's signature Chili Crab Potato Skins, Tomahawk Pork Rib and Whole Lobster Laksa.
From 6 – 8 May, receive a free Jar of Love dessert with chocolate ice-cream, salted milk chocolate cream and fresh berries when you bring mum to dine in a group of four.
For reservations, call 6361 0088.
*******************************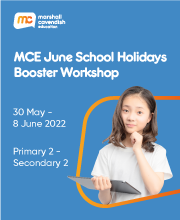 10. Ichigo Ichie
Chef Eno marks Mother's Day at Ichigo Ichie with a special croquette featuring kegani from Hokkaido in the dinner menu. For lunchtime guests, the croquette is available as a top-up from the regular hot dish with a supplement of $15++.
Chef Eno's kegani crab cream croquette features a beautiful combination of sweet kegani crab meat and luscious bechamel sauce made with creamy Échiré butter. Crab and bechamel are shaped and coated with panko made with sweet and milky bread from Kamome Bakery, and fried until beautifully golden. The croquette is served on a rich sauce made with crab and crab miso.
Date: 3 to 14 May 2022
For reservations, call or WhatsApp (65) 9018 2897 or email here.
*******************************
11. Tablescape
This Mother's Day, pamper mum with an elegant meal at Tablescape for a celebration – no matter if she prefers a leisurely brunch or dinner, or even a dainty afternoon tea – Tablescape will gift each table with an exclusive Appelles Bath Collection for a simple minimum spend of $78++.
The Mother's Day edition of the Afternoon Tea is especially tempting, having been refreshed just for the occasion and will be available for the whole month of May 2022, for dine-in at $78++, and for takeaway orders for a celebration at home at $78nett.
Date: 1 to 31 May 2022
Price: $78++
For more information, visit here.
*******************************
12. Dopo Teatro
Sitting along the waterfront of Marina Bay with an unbeatable view of the city landscape, Dopo Teatro is the place if you'd like a Mother's Day meal that impress! Pamper your dearest mum this Mother's Day with our special 4-Course Set Menu. Tuck into starters like Hojicha Cauliflower Veloute and Tortelli, mains such as Bass or Pork and end on a sweet note with our Aquafaba Sphere. Browse through our extensive wine selections to complement your meal and enjoy a complimentary Sparkling Wine for all mums!
Date: 8 May 2022
Price: $68++ per pax
Place your reservations here.
*******************************
13. Barossa Steak & Grill
Head to Barossa Steak & Grill for our exquisite Mother's Day Menu! You can expect a lovely 4-Course Menu with complimentary Sparkling Wine for all mums. Highlights includes Apple Wood Grilled Grass-fed Beef Tenderloin, Barramundi En Papillote, Flourless Chocolate Fondant and many more! Enjoy an elevated dining experience at our alfresco dining area overlooking the tranquil water of Sentosa Island, paired with an extensive wine selection
Date: 8 May 2022
Price: $78++ per pax
Place your reservations here.
*******************************
14. Rempapa
Chef Damian D'Silva, who sought to learn a wealth of heritage recipes from remarkable women in his life, launches an Afternoon Tea at Rempapa on Mother's Day weekend.
The set menu offers a specially curated assortment of five savouries and five kuehs that embraces the multi-cultural flavours of Singapore heritage, accompanied with two servings of coffee, tea, mocktail, or soft drink. The Afternoon Tea will be available for idyllic respites during the same time every weekend in the months of May and June.
Date: 7 & 8 May 2022 (3pm to 5pm)
Price: $38++ for 2 persons
Place your reservations.
*******************************
15. Ginger at PARKROYAL
Revel in Executive Chef Vincent Aw's reimagined gastronomic line-up of elevated Peranakan-inspired dishes, combining the best of Chinese ingredients and heady Malaysian/Indonesian spices, bound to satisfy both super-moms and super-dads at the table.
Featuring an array of cooking methods to bring forth delectable flavors, indulge in notable staples including the earthy wok-fried Buah Keluak Fried Rice, rich and springy Stir-Fried Laksa, alongside other flavoursome favorites like Buah Keluak, Nonya Curry Chicken, meltingly tender Braised Duck in Sweet Tamarind with Coriander and Spices, Braised Wagyu Beef Rendang, Crispy Halibut with Ginger Flower Belacan Chilli, Otah Wrapped in Banana Leaves, Peranakan Crab Meatball with Bamboo Shoot, and Braised Nonya Chap Chye featuring a medley of hearty, seasonal vegetables.
Date: 7 May to 30 June 2022
Price: From $49++
*******************************
* * * * *
Want to be heard 👂 and seen 👀 by over 100,000 parents in Singapore? We can help! Leave your contact here and we'll be in touch.
Stay in touch! 📣 Subscribe to our Telegram here for our latest updates.