From 27 May to 25 June 2023, the annual Children's Season returns to celebrate young ideas and aspirations! Themed Hopes and Dreams, Children's Season 2023 invites young ones to explore different occupations and inventions in past and present Singapore, and be inspired to discover who they may want to be in the future. With an unlimited imagination, they might even think up a new job or role that is yet unknown!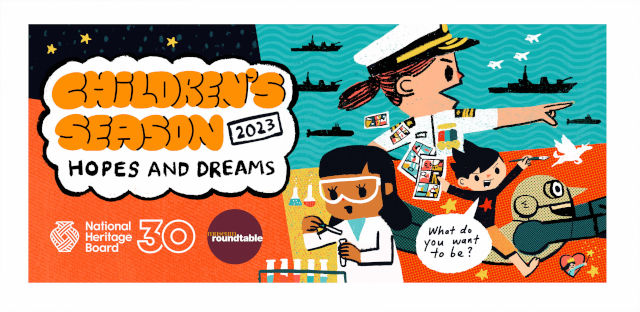 Children's Season 2023 is jointly presented by the National Heritage Board (NHB) and the Museum Roundtable (MR), and participants can look forward to a spread of more than 100 family-friendly programmes across 25 participating MR museums.
Highlight Programme – Comic Art Workshops
The highlight programme for Children's Season 2023 is a series of 30 comic art workshops to be conducted by 14 talented local artists and arts educators. This will be the first time that NHB and the MR are hosting comic art workshops across the participating museums for Children's Season. The workshops aim to introduce the museums to the young ones through hands-on and immersive experiences, as well as to impart many kinds of visual communication skills and provide opportunities for families to spend time together.
Held across 10 participating museums and galleries, the comic art workshops will allow participants to create their very own comic artwork, with inspiration drawn from the rich content available at each venue, be it artefacts, items or themes. All 30 sessions will feature themes unique to each session. The range of skills that can be picked up by participants include story-telling techniques, conceptualising story structures, drawing inspiration from everyday life, character design, drawing expressions, creating thought and word balloons, adding depth and dimension to drawings, producing mini-books, costume design, and environmental design.
For instance, at Singapore Mobility Gallery, young ones can dream up cars of the future and try their hand at doodling and transform random squiggles into cool and crazy cars under the guidance of an artist. Over at The Peranakan Museum, participants can reinvent a classic fairy tale in comics and imagine "What if Cinderella were Nyonya?". Through this workshop, young creators can learn about the rich culture and heritage of the Peranakans, and exercise their imagination by revisioning the customs and clothing with a story that all children should know very well!
A Variety of Family-friendly Programmes by Museum Roundtable members
Aside from the comic art workshops, the 25 participating MR museums will also offer their own curated programmes for Children's Season 2023, in line with the theme of Hopes and Dreams.
For example, young visitors to NUS Museum can Be an Archaeologist for a Day! (title of workshop). Working together with their families, participants will dig up broken fragments and attempt to reconstruct them to make interesting inferences from their discoveries. This activity will take reference from actual archaeological sites in Singapore which are featured in the NUS Museum's Archaeology Library, which will also enable participants to learn more about Singapore's history. Participants will also be able to bring home their own dug up artefacts!
MINT Museum of Toys' Colour Your Own AR Toy invites participants to design their own Augmented Reality toy. From a selection of nine occupations (such as astronaut or astronomer) inspired by a vintage toy from the Museum's Outerspace collection, participants can express their creativity through colouring an artwork of their chosen toy. All completed artworks will then be scanned and projected onto the spaces around them.
Children's Museum Singapore (CMSG) will be offering four programmes centred on occupations. Two of the programmes are paper craft workshops by UK-based designer and artist Diana Beltran Herrera, titled Make-your-own Pop-Up Garden with Imagine a Garden Artist Diana Beltran! and Make-your-own 3D Assortment of Fruits with Imagine a Garden Artist Diana Beltran!, where families can try their hands at making their own 3D paper sculptures of birds, flowers, leaves and fruits, and visit the Imagine a Garden exhibition in CMSG to view Diana's exquisite paper sculptures which are currently on display.
Children's Season Passport Stamps Collection Activity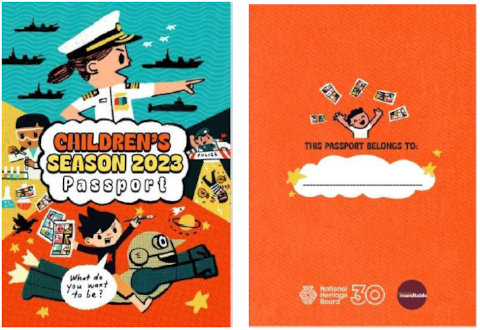 The Children's Season's passport stamps collection activity also returns this year! Families can visit any of the 25 participating MR museums to collect a "passport" and start collecting uniquely designed passport stamp imprints as well as in all other participating museums. The passport's design and artwork are inspired by the comic art theme as well as the many different occupations and diversity of the participating museums. Stamp collectors also stand a chance to win special prizes once they have completed any of the three tiered milestones in their passport, based on the number of stamps collected.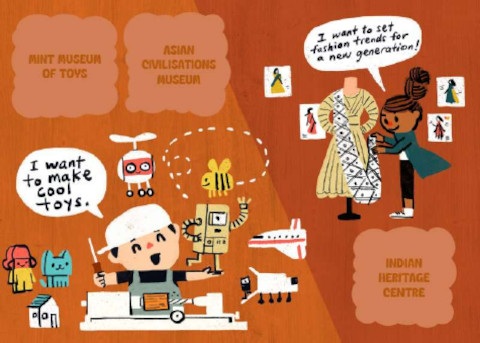 Mr Goh Chour Thong, Director (International & Museum Relations), NHB, said: "We hope the theme of "Hopes and Dreams", and the very visual and free-flowing medium of comic art in particular will inspire children to express themselves creatively whilst exploring and discovering more about their heritage across the diverse range of participating institutions from the Museum Roundtable!"
For more information on Children's Season 2023, families can visit here and view the e-booklet for the full list and details of programmes. Information on these programmes will become available on 22 May 2023.
List of participating MR museums
1. Asian Civilisations Museum (ACM)*
2. ArtScience Museum
3. Children's Museum Singapore*
4. Eurasian Heritage Gallery*
5. Former Ford Factory*
6. Fort Siloso
7. Indian Heritage Centre (IHC)*
8. Intan @ T-Play
9. MINT Museum of Toys
10. MOE Heritage Centre
11. National Gallery Singapore
12. National Library Singapore
13. National Museum of Singapore*
14. NEWater Visitor Centre
15. NUS Museum
16. Police Heritage Centre
17. Science Centre Singapore
18. Singapore Art Museum*
19. Singapore Chinese Cultural Centre
20. Singapore Discovery Centre
21. Singapore Maritime Gallery*
22. Singapore Mobility Gallery*
23. Sun Yat Sen Nanyang Memorial Hall
24. The Gem Museum
25. The Peranakan Museum*
* Museums offering the Comic Art Workshops
---
June School Holiday 2023
It is the June school holidays. Do check out our compilation of Things To Do This June School Holidays in Singapore 2023.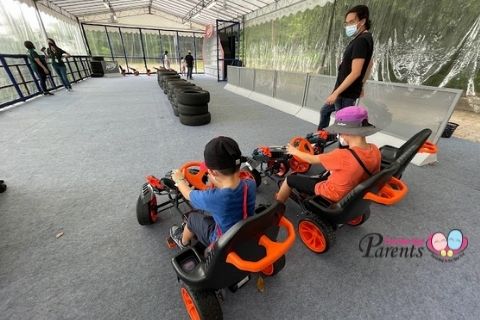 ---
Dragon Boat Festival falls on 22 June this year. We have compiled a list of Where to Buy Rice Dumplings in Singapore.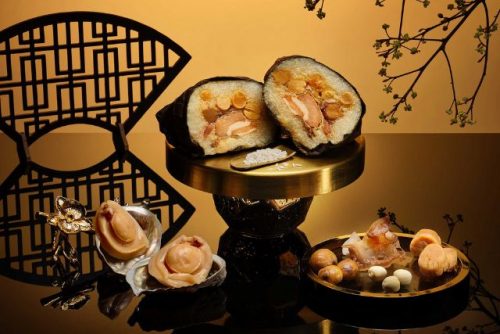 * * * * *
Want to be heard 👂 and seen 👀 by over 100,000 parents in Singapore? We can help! Leave your contact here and we'll be in touch.
Stay in touch! Subscribe to our Telegram here for our latest updates.