Discover the lives and trades of Singapore's early settlers at the National Museum of Singapore this Children's Season
Presented by the National Museum of Singapore in collaboration with the Early Childhood Development Agency, the exciting line-up of interactive installations and programmes will help families and children learn about the industrious early settlers of Singapore
This Children's Season, let's travel back in time to meet some of Singapore's early settlers at the National Museum of Singapore. Happening from 28 May to 26 June 2022, this edition of the museum's Children's Season, titled Get Curious! Our Early Settlers, will comprise fun, interactive installations and activity stops to engage children aged 3 to 12 in an exploration of the trades and occupations of our early settlers, the lives they led, and the challenges they faced.
Get Curious! Our Early Settlers marks the first time that the National Museum is partnering with the Early Childhood Development Agency (ECDA) for Children's Season. This collaboration builds off a previous partnership between both organisations. Last year, the National Museum and ECDA co-developed Creative Conversations: Shaping Our Future, a resource kit designed to support the holistic education of children. It aims to help children discover Singapore's rich history and heritage, and how early settlers overcame hardships through the positive values they held as they built better lives for themselves and their families.
This year's Children's Season brings the resource kit to life, enabling families to connect to the past through interactive installations and programmes. Young children will meet Professor Alvis and his niece Bernice across five interactive installations in the form of a storybook, featuring some of Singapore's early settlers such as a rickshaw puller, amah, rubber tapper and food peddler. Children and their families can engage in fun and educational activities together to learn more about the early settlers' trades and legacy.
Rickshaw Puller – Children will get the chance to learn more about rickshaw pullers, the objects they used in their day-to-day life and the function they served in Singapore's early transport systems. As part of this activity stop, children will be able to reimagine and create their favourite transport vehicles with a variety of different shapes and to engage with magnetic rickshaw puzzles.
Rubber Tapper – Children will be introduced to Singapore's rubber plantations and the work of a rubber tapper, as well as learn how to identify everyday items made out of rubber.
Food Peddler – At this station, children will discover the recipes behind the colourful kuehs and get a chance to practice simple numeracy as they calculate how much it would cost to "buy" different combinations of kuehs.
Amah – Through this installation, children will be introduced to an amah, and find out more about her daily chores and schedules.
Activity Space – Children are encouraged to share what they have learnt about the early settlers and reflect on the values that these settlers displayed. They can also go on a character trail around the museum to hunt for the featured early settler characters and learn more about them through bite-sized fun facts and a quiz.
Apart from introducing Singapore's history through the early settler characters, the installations are also meant to encourage families to share with their children the values embodied by these settlers, such as perseverance, resilience and determination. Through this learning experience at Children's Season, the National Museum hopes to support the holistic development of our young visitors, including the development of language, communication, and problem-solving skills, as well as nurture in them creativity and imagination.
Ms Chung May Khuen, Director of the National Museum of Singapore, said, "Singapore's heritage is a valuable learning resource for families to both entertain and educate curious young ones about the exciting stories of our past. Children's Season has always been a key platform for meaningful intergenerational bonding and conversations, and through this continued partnership with ECDA, we hope to empower parents to build strong foundations for our younger generations to connect with Singapore and our rich history in a fun and engaging manner."
In addition to these interactive installations, the museum has also curated a line-up of on-site and online complementary programmes for all to enjoy and learn from – these include a character trail and interactive theatre performances, to online kueh making workshops and storytelling sessions. Visitors can also view an intergenerational project showcase that features artworks co-created by children and seniors. These artworks explore varying interpretations of occupations of the past and present, as well as possible occupations for the future. There will also be interactive programmes catered to children with special needs so that every child can have the opportunity to be actively engaged during the June school holidays.
Ms Pauline Mo, Director of ECDA's Partnerships and Programmes Department, said, "Learning does not have to be confined within the four walls of the classroom. Get Curious! Our Early Settlers provides an excellent opportunity for our children to have enriching learning experiences. Through the interactive installations and complementary activities, we hope to make learning a memorable, meaningful, and enjoyable experience for young children and their families, while deepening their appreciation of Singapore's history. The programme also helps to foster positive family relationships and values, which is a key focus in 2022 as the Year of Celebrating Singapore Families."
For more information, please visit our website or the National Museum's Facebook and Instagram pages.
---
It is the June school holidays. Do check out our compilation of Things To Do This June School Holidays in Singapore 2022.
---
Dragon Boat Festival falls on 3 June this year. We have compiled a list of Where to Buy Rice Dumplings in Singapore.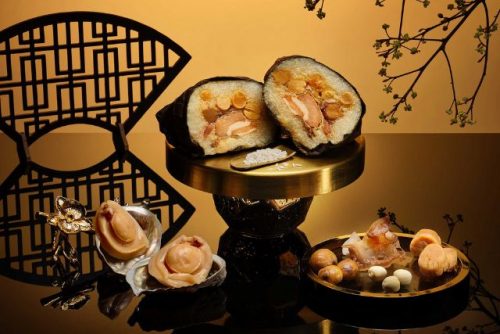 * * * * *
Want to be heard 👂 and seen 👀 by over 100,000 parents in Singapore? We can help! Leave your contact here and we'll be in touch.
Stay in touch! Subscribe to our Telegram here for our latest updates.