In this digital age, coding is widely regarded as the new literacy. The benefits of coding for kids are aplenty, such as honing their problem-solving skills, exercising their creativity and logical thinking.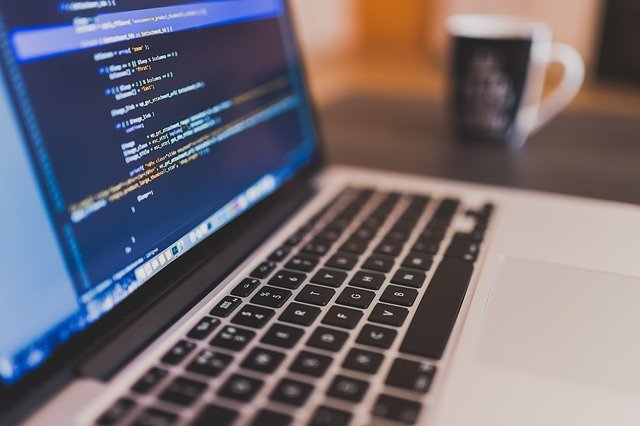 In fact, it has been mandated in 2019 by the government that all upper primary pupils in Singapore will have compulsory coding classes so as to expose students to coding.
So if you're considering letting your child try out coding before the school classes kick in, we have listed the best coding classes for kids in Singapore.
---
Nullspace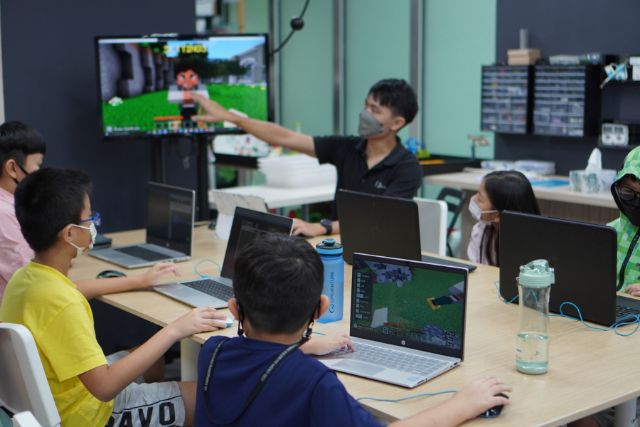 If your child loves Minecraft, this course is perfect for them! Be introduced to the world of coding through Minecraft Education. Learn block-based coding to control your character and interact with the surroundings. You don't want to miss out – this special programme is only offered during the school holidays! Alternatively check out our Scratch game creation workshop where kids learn how to program their own games. For older kids check out our popular Python Data Analyst programme!
New Age Parents promo code: "NAP50" $50 off 4 sessions (usual price $420), use by 31 Dec 2023.
Register here!
---
Kodecoon Academy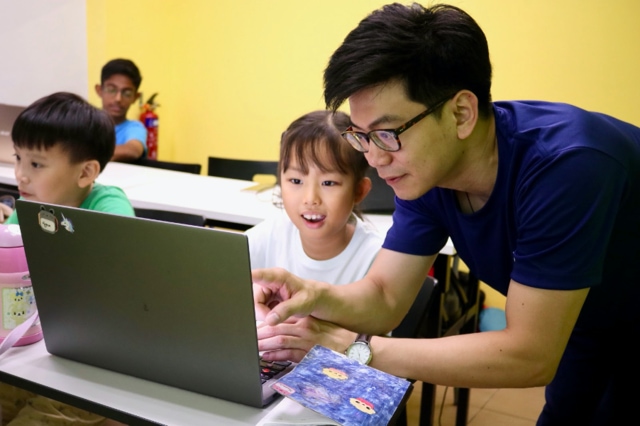 Founded in 2016, the Singapore-based coding school – Kodecoon Academy aims to expose students to digital literacy and computational skills to prepare them for the fast-changing world of technology.
At Kodecoon Academy, kids learn the basics of coding using 'Scratch' – a programming software developed by the Massachusetts Institute of Technology (MIT) that enables users to create media such as animated stories and games. With a curriculum to provide students with avenues for self-exploration, Kodecoon Academy's goal is to equip every student with the knowledge and skills to transform their ideas into reality with code.
Website: kodecoon.com
---
Bright School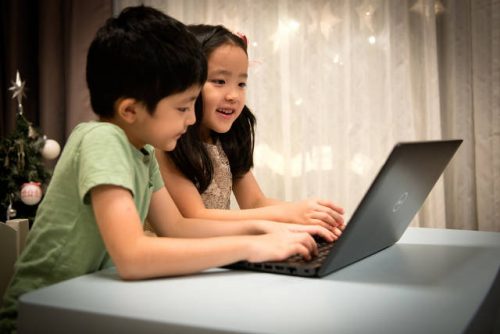 The Bright School team takes time to know each student before personalising a curriculum that fits the kid's interests and learning speed. The classes will be then delivered by skilled teachers – 100% of them have both coding and education experience. With the online 1:1 format, kids aged 6-14 years old can learn coding at flexible timings, from the comfort of their home and at an affordable rate.
Bright School is founded by alumni from Harvard University, Amazon and Grab. With the mission of educating kids to the creators of technology, Bright School has attracted students from more than 10 countries. You can book a free trial class with them via their website.
Website: brightschoolonline.com
---
The Logic Coders
At The Logic Coders, students are placed in a fun, dynamic environment where they learn coding logic through real-world experiences. Lessons are filled with activities that promote an intuitive understanding of coding concepts.
Courses are available for students aged 5 to 12. Their students don't just learn coding, they learn critical skills in logical thinking by identifying and solving problems.
Website: thelogiccoders.com.sg
* * * * *
Stay in touch! 📣 Subscribe to our Telegram here for our latest updates.
Running a service or business targeted for parents? Reach out to a wider audience in our Best Enrichment Classes for Kids compilation. Leave your contact details here and we will get in touch with you.