We have sussed out new highlights in Singapore for the month of April 2021. Stay safe and healthy and remember to practise social distancing!
1. Topp Care's Award-Winning Customised Hair Treatment
Hair loss, thinning hair and greying hair are some of the most common hair issues that people face. This is especially so for mothers, who very commonly experience hair loss and thinning hair postpartum.
If you are looking to solve specific hair concerns or just want to pamper yourself with a relaxing hair treatment, do consider visiting Topp Care Hair Solutions!
Click this link to sign up for Topp Care's Award-Winning Customised Hair Treatment @ $40, with free Hair & Scalp Analysis + Hair Care Kit.
For more information, please visit Topp Care's Award-Winning Customised Hair Treatment Promotion.
*************************************
2. CaringSG April webinar
Caregivers of special needs kids can now sign up for a free CaringSG membership!
Members can join CaringSG's inaugural free webinar together with Alive Community Network on 17 April 2021, Saturday, 8-10pm.
Parents can learn how to care for all their children while raising a special needs child.
Speaker: Dr Jocelyn Chua, a psychologist and sibling to an elder brother with ASD.
Guests:
Esther Kwan and Shireen Yeoh, founders of Sibs Unite support group
Amanda Ng, elder sister and caregiver to Amelia Ng
See Jing Ying, a special needs sibling and 4th year NTU medical student
Register at here.
*************************************
3. Test Drive a LandRover
Experience the thrill of driving with our range of award-winning off-road SUVs and 4×4 Land Rover cars. For more information, visit here.
*************************************
4. Launch of Shopee Supermarket
Shopee Supermarket is the one-stop grocery store that guarantees the best prices among online grocers in Singapore with over 20,000 household items that you can get delivered in 2 days! You can even get 10% cashback on all items and free shipping if you spend over $40.
For more information, visit Launch of Shopee Supermarket.
*************************************
5. Yotel Singapore Staycation Giveaway
Stand a chance to win a 1-Night Stay in the Premium Queen with Bunk Cabin by Yotel Singapore! *There will be 2 winners for this giveaway, 1 each from our FB and IG platform*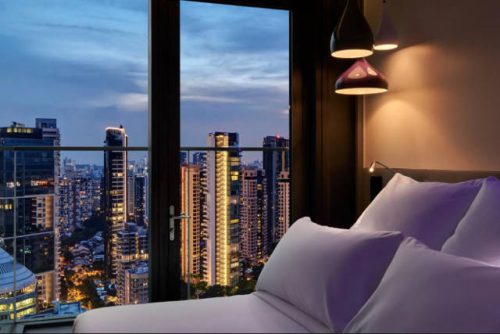 The smart cabins provide perfectly designed living solutions by optimising space and technology to provide a seamless, guest experience in the heart of the city. Each is equipped with signature adjustable SmartBed™, with Serta Gel mattresses, as well as high-speed WiFi and smart TVs for easy connectivity to unlimited devices. Guests can workout at the gym before taking a splash in the outdoor terrace pool. With full access to the hotel's restaurant, KOMYUNITI, guests can Indulge in and enjoy all-day dining filled with creativity and flavour. Reflecting the taste of Singapore's diverse restaurant culture, enjoy an unexpected culinary experience with a host of inventive and equally playful cocktails.
To take part in the giveaway, visit our giveaways via Facebook (1 winner) and Instagram (1 winner).
⏳ Giveaway period: 6 – 13 April 2021 2359hrs
🇸🇬 Valid for participants residing in Singapore only.
*************************************
6. NKF Kidney Sticker Pack Contest 2021
Create a Singapore Edition Kidney Sticker Pack
Stickers have become essential in our day-to-day conversations so let's spice up our communication with fun and quirky kidney stickers, while staying connected with our loved ones!
You are invited to unleash your creativity by designing a set of kidney stickers that captures the Singapore spirit and can be used in our day-to-day conversation with our family and friends.
The contest is open to all ages and we believe your children will have a great time bonding while getting their creative juices flowing, spread awareness for kidney health and stand to win attractive prizes as well!
End Date: 30 May 2021
For more information, visit here.
*************************************
7. Largest LEGO Certified Store (LCS) in Singapore
The LEGO Group will open its largest LEGO Certified Store (LCS) in Singapore on 9 April 2021. Located at Suntec City Singapore and managed by Bricks World, the 10th LCS in the country spans over 2,088 square feet and offers easy access to the LEGO System in Play while inspiring builders of tomorrow. Suntec City is also where the first LCS was opened, with Bricks World, in Singapore back in 2014.
As part of the opening promotions, shoppers who spend a minimum of $180 will walk away with an exclusive customisable LEGO Stainless Steel Mug that sports the iconic LEGO Minifigure as part of the design. Shoppers can also customise the mug during the store opening period between 9 – 30 April 2021. A pre-opening promotion that invited the first 100 registered shoppers each day between 9 and 11 April 2021 saw all slots taken up on the Bricks World website in the first hour of availability. These registered shoppers will receive the limited edition 40145 LEGO Store Set with a minimum spend of $120.
To celebrate this special occasion, Bricks World will be running a contest on their Facebook page from 9 to 23 April where users can stand a chance to walk away with up to $200 worth of prizes. To participate, users simply have to share a memory of their first or one of their first LEGO sets by commenting within the Facebook post, followed by liking the post and following the page.
Address: 3 Temasek Blvd, Suntec City Mall West Wing #01-305 Singapore 038984
*************************************
8. Limited-edition Spring Sakura Pastry Box
Travel to Japan and celebrate the Sakura season with Janice Wong Singapore's newly launched series of fresh cakes, tarts, mochi and bonbons. These items are available in a limited-edition Spring Sakura Pastry Box available from now until 25 April 2021. Priced at S$55, the beautifully crafted boxes are filled with items such as the Strawberry Basque Cheesecake, topped with Chantilly Cream and Fresh Strawberries. The Strawberry Almond Tart made with almond cream, custard, strawberry mousse and strawberry compote, the Strawberry Caramel Rice Pudding Tart, an almond tart made with strawberry ganache, rice pudding and caramel mousse and complemented with the Sakura-shaped Strawberry Yogurt Bon Bons.
*************************************
9. NERF Action Xperience x KKday Sports Camp
If you have kids who love NERF guns and adventures, KKday brings back the thrilling NERF Action Xperience x KKday Sports Camp. Held exclusively on three days this April, the activities are designed to stimulate one's creative and collaborative skills. Children will test their mental agility while unleashing their potential in handling dynamic scenarios. Beginning with the Art Attack activity as their first team challenge, followed by special activities to test their dexterity and teamwork, and culminating in the final Zombie City Activity, children will put the skills learned across the various activities to the ultimate test.
Dates: 5, 8, 9 April 2021
Timings: 3.45pm, 4.15pm, 4.30pm
Priced at $49.99 per child, the package includes:
Admission to the 2.5-hour camp
1 Free NERF Action Xperience T-shirt, and 1 T-shirt of your child's design
1 Certificate of Completion
For more information, please visit here.
*************************************
10. YOTEL's Stay Yo Way! Staycation Promotions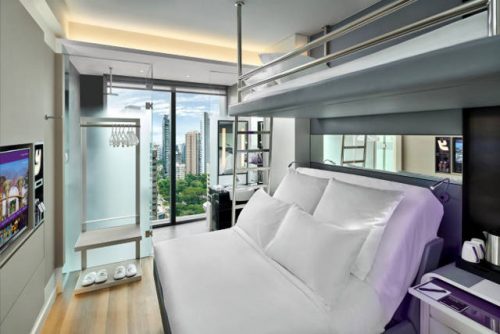 This April, YOTEL Singapore, the innovative global hospitality brand for smart, tech-savvy travellers will launch its "Stay Yo Way!" staycation promotions offering a suite of live-work-play experiences to cater to evolving consumer demands for lifestyle-driven experiences customised to their needs.
Enjoy a complimentary second night or $150 in dining credits with every overnight booking or combine both offers for a three-day, all-inclusive getaway for as low as $300++.
Date: 4 April 2021 to 27 May 2021
For more information, visit YOTEL Staycation Promotions.
*************************************
11. Easter Egg Hunt at Otah & Friends
From 1 to 4 April 2021, visitors can also embark on an egg-hilarating Easter Egg Hunt, where they have to collect five eggs that are hidden throughout Otah's home. Visitors who successfully collect all five eggs will get to participate in a lucky dip, where they can stand a chance to win limited edition Otah & Friends plushies, and discounts at the merchandise store.
Date: 1 to 4 April 2021
Venue: Gardens by the Bay, Bayfront Plaza
For more information, visit Easter Egg Hunt at Otah & Friends.
*************************************
12. Through the Eyes of a Child: Art by Quek Hong Shin
Letter writer [Image courtesy of Quek Hong Shin]
Take a journey through time, and discover the cultural icons that defined Singapore before it became the bustling metropolis of today. Through the Eyes of a Child: Art by Quek Hong Shin captures the vanishing collective memories from a time when coconut trees towered over attap houses, and children played in the busy back-alleys of old Chinatown.
Date: 2 April to 31 August 2021
Venue: Levels 9 and 10 Foyer, Singapore Chinese Cultural Centre
For more information, visit Through the Eyes of a Child: Art by Quek Hong Shin.
*************************************
13. Afterwords Travelling Exhibition
Image courtesy of Malik Mazlan & Dave Tai
Check out how calligraphy artist Malik Mazlan and haiku* poet Dave Tai introduced new perspectives to canvases created from drafts, past projects and personal items, by refreshing them with haiku and calligraphy through the Afterwords exhibition.
Following its showcase at the Singapore Chinese Cultural Centre, the exhibition will travel into the heartlands from 12 April.
Date: 12 April 2021 to 31 January 2022
For more information, visit Afterwords Travelling Exhibition.
*full list of libraries enclosed in the event listing
*************************************
14. Free Zero Alcohol Hand Sanitisers
Photo credit: Temasek Foundation
Temasek Foundation is launching its second #BYOBclean initiative to enable every interested household in Singapore to collect 500ml free, zero alcohol hand sanitiser.
Like the first #BYOBclean distribution, residents must bring their clean reusable bottles, up to 2 bottles each, as part of a sustainable approach to provide each interested household with free hand sanitiser. Bottles will not be provided.
Date: 12 to 25 April 2021
For more information, visit Free Zero Alcohol Hand Sanitisers.
*************************************
15. SuperPark Singapore Reopens
Popular Finland based SuperPark, with its purposed built indoor sports-oriented activity center, has selected DreamUs to operate its 40,000 sq ft branded Singapore activity park under a new license agreement.
Be spoilt for choice with more than 20 sports-centric activities spread out over two massive levels to cater to guests of all ages, fitness, and skill levels! Everyone gets to Move with Joy with their friends and family at SuperPark! Look forward to a new play addition, Archery; various popular ball games like Street Basketball, SuperBall, Street Soccer and BaseBall; interactive games like SuperHoop, SuperPinBall, Valo Jump, Hot Stepper and adrenaline rushed games like Trampoline, Skate & Scoot, Flying Fox, SuperClimb and Tube Slide, amongst others.
Official Opening Date: 9 April 2021
Venue: Suntec City
For more information, visit SuperPark Singapore Reopens.
********************
Note: All details are correct as at the time of publishing. While every effort has been made to ensure the accuracy and completeness of the information, no guarantee is given nor responsibility is taken for errors or omissions in the compilation. Readers are advised to check with the respective event organisers for the most updated schedules, venues and details.
* * * * *
Like what you see here? Get parenting tips and stories straight to your inbox! Join our mailing list here.
Want to be heard 👂 and seen 👀 by over 100,000 parents in Singapore? We can help! Leave your contact here and we'll be in touch.