With the reopening of Singapore's economy for Phase 3 (Heightened Alert), retail outlets, eateries, gyms, sports facilities and services are allowed to reopen with safe distancing measures still in place.
In July, we can also look forward to celebrating occasions such as Hari Raya Haji and International Friendship Day towards the end of the month! Children will also be celebrating Youth Day on 4 Jul 2021 as well.
We have compiled a list of both online and offline happenings in Singapore for July 2021. Stay safe and healthy and remember to practise social distancing!
Note: Singapore will move back into COVID-19 Phase 2 (Heightened Alert) from 22 July to 18 August 2021. Kindly keep to the prevailing COVID-19 measures.
*******************************
1. TCM Postnatal Tuina Massage @ $58 Nett (U.P. $138) for 75 Mins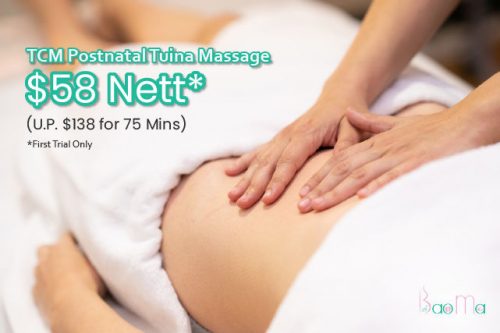 Joyre's TCM Postnatal Tuina Massage relieves muscle pain and soreness in new mummies, with the goal of restoring their health and speeding up their postpartum recovery.
The use of Traditional Chinese Medicine (TCM) approach in our Tuina Massage will create balance in the body as the flow of Qi in the energetic meridian acupoints are stimulated. Our Tuina Massage also boosts the body's immune and circulatory system, while allowing the body to recharge and rejuvenate.
Benefits of Joyre's TCM Postnatal Massage:
✓ Relieve Pain & Swelling
✓ Improve Lactation
✓ Promote Better Sleep
✓ Speed Up Recuperation from Delivery
✓ Enhance Overall Immunity System
Joyre's TCM Postnatal Tuina Massage Includes:
✓ Head Massage
✓ Shoulder & Neck Massage
✓ Back
✓ Waist
✓ Tummy
✓ Leg Massage (Reduce Edema)
✓ Complimentary Hot Herbal Ginger Mask to dispel cold and wind in the stomach
Book an appointment with us today by contacting 9230 0355.
*******************************
2. Chiltern House Preschool Virtual Tour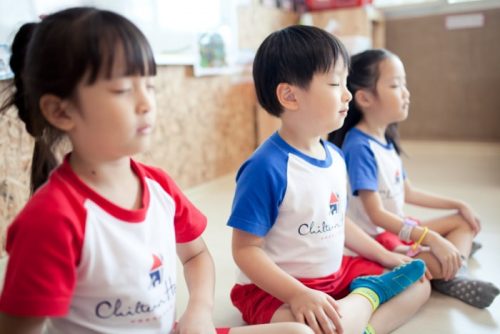 Preparing your child for success is what we do best. With our caring, joyful and holistic approach to discovery, the Chiltern House Preschool experience inspires a strong "I Can" attitude in every child. The future is theirs and their future is bright!
Register for a virtual tour today here.
*******************************
3. Chengzhu Mandarin Kindergarten Virtual Tour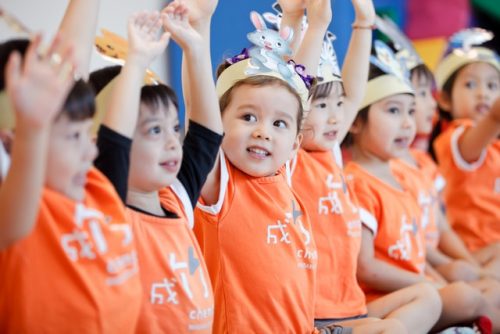 A virtual tour that answers all your questions about the best preschool education in Chinese. Enrol your child for our new term and enjoy $720 fee waiver. Refer a friend to enjoy $300 discount.*
*Terms & Conditions apply
Book your virtual tour here.
*******************************
4. Kiddiwinkie Schoolhouse School Tour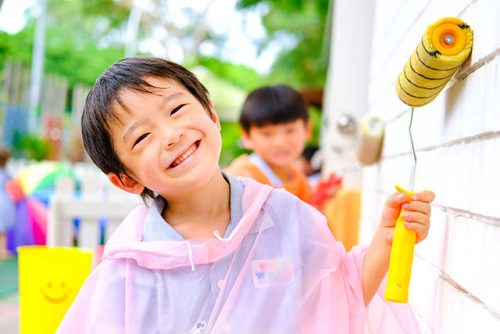 Register your interest with Kiddiwinkie Schoolhouse and enjoy savings on school fees worth up to $1,200 and a waiver of registration fee when your child commences by this year!
Schedule your school tour here.
For more information, visit Kiddiwinkie Schoolhouse School Tour.
*******************************
5. Little Footprints Preschool School Tour
Arrange a school tour with us and sign up your child now to receive exclusive promotions up to $2,800*. School tours are strictly by appointment only.
Arrange a school tour with us here.
For more information, visit Little Footprints Preschool School Tour.
*******************************
6. Craft at Singapore Discovery Centre
Facing back-to-school blues? Come on down to Singapore Discovery Centre to enjoy our specially curated crafts of the month!
Play Ground Postcard Sticker Craft
Kick off the new semester by creating your very own sticker postcard inspired by the shapes and colours of our Play Ground!
Date: 3 to 30 July 2021
Time: Fri – Sun, PH & School Holidays: 1pm – 7pm
Venue: Singapore Discovery Centre
Admission: Free
*******************************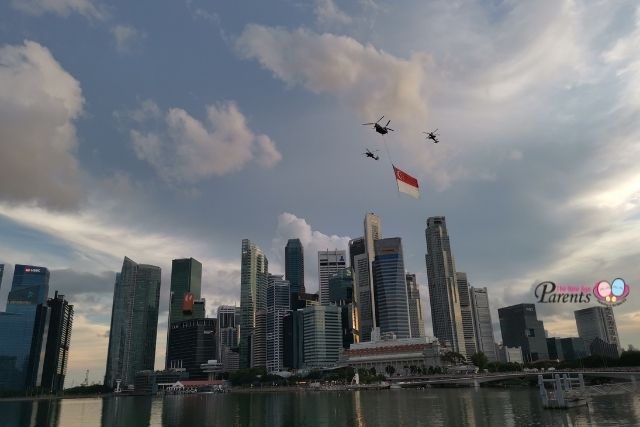 The National Day Parade NDP 2021 will be held at Marina Bay floating platform for the main parade. The NDP rehearsals will be held on the following days:
Date: 3, 10, 17, 24 & 31 July 2021
Time: 6pm to 8pm
Venue: Marina Bay Floating Platform
For more information, visit National Day Rehearsal Dates.
*******************************
8. Rainforest Lumina Final Season
Get ready to embark on a colourful and illuminated night walk at Southeast Asia's only Lumina – Rainforest Lumina – in its final season at Singapore Zoo. Beginning at 7.15pm on 8 July 2021, guests will experience a multi-sensory journey, melding nature and technology through the latest in light, projection and audio, that expertly harmonises the natural sights, sounds and scents of the rainforest at night
Date: 8 July 2021 to 13 February 2022
Time: 7.15pm to 12am, last admission at 10.15pm
Venue: Singapore Zoo
For more information, visit Rainforest Lumina Final Season.
*******************************
9. Free Coffee by Flash Coffee
To encourage the community to get vaccinated, Flash Coffee will be giving away free coffee to customers as an incentive. From 2 July, customers will be entitled to 1 free drink each when they show proof of vaccination at any of its outlets in Singapore. They will be given a promo code to redeem the free drink via the Flash Coffee mobile app.
Flash Coffee is a tech-enabled coffee chain that serves an award-winning menu of high-quality drinks at affordable prices. Check out the list of their stores here.
*******************************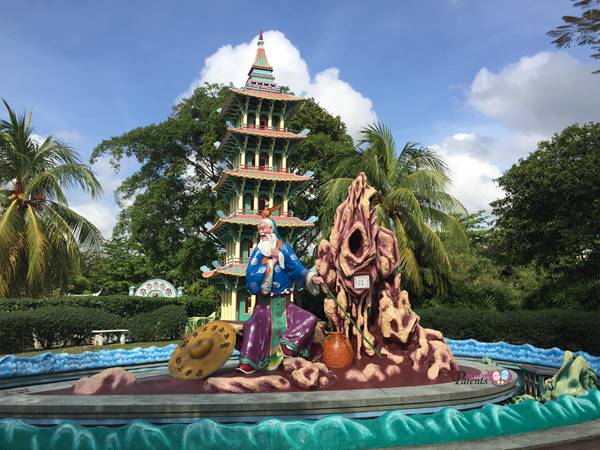 Haw Par Villa is a unique garden that is rich in educational value and grand in architecture. It is an undisputed wonderland of beautiful landscape and over a thousand sculptures that artistically portray stories and events based on famous Chinese historical personalities, mythology and legends.
Official Reopen Date: 1 July 2021
Opening Hours: 9am to 10pm (last entry 9.30pm)
Admission: Free
For more information, visit Haw Par Villa.
*******************************
11. CaringSG July Webinar
LPA, Wills and Deputyship – for caregivers of children with special needs or disabilities
Held on 17 July 2021, Sat, 8-10pm, this practical webinar with guest speaker Mr Benjamin Foo will help caregivers make decisions on LPA, Wills and Deputyship, explaining the Why and How. It will also cover key points on CPF and insurance matters.
CaringSG members can register here. (Membership is free)
*******************************
12. Puffin Big Dream Contest
Calling all children aged 7 to 12!
Do you dream of a big invention that could help to change the world or make our lives better? Share your idea with us and stand to win a Wacom Intuos M or a Puffin UK Book Hamper worth $50! Write or draw to show us your invention—the choice is completely yours.
Send your completed entries here with your full name and age, and the subject header "Puffin Big Dream Contest"!
Full contest details can be found here.
*******************************
13. Read for Books
The Read for Books charity drive is back! From 10 – 26 July 2021, one book will be donated to selected beneficiaries for every 10 people who read for 15 minutes. Join us in this meaningful activity!
Find out more here.
*******************************
14. Trash to Treasure: Crea8 Sustainability Showcase @ Sustainable Singapore Gallery
Take a tour through a wonderland of trash to treasure with PacificLight's Crea8 Sustainability competition showcase. This exhibit displays upcycled works by young children that creatively reuse, repurpose, and recycle waste to create positive change.
An immersive and educational journey for all, the showcase will be held at the Sustainable Singapore Gallery from 14 July to 9 August, 9am to 6pm. Visitors can look forward to:
Interactive games inspired by the 'green' movement
An array of unique artworks and models by primary and secondary school children
A complimentary guided tour through the Sustainable Singapore Gallery
Book your visit here now!
*******************************
15. New Sembawang Heritage Trail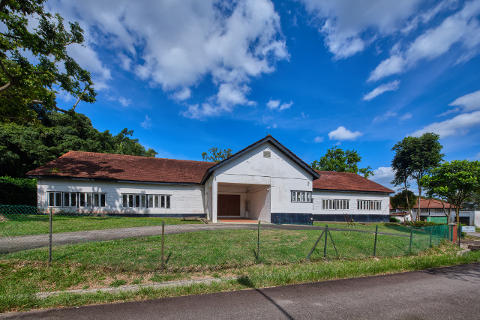 Did you know that Sembawang used to be home to an important naval base for the British Empire? Or that it was once populated by rubber plantations owned by prominent pioneers such as Lim Chong Pang? Sembawang, which derived its name from the Mesua ferruginea or the Sembawang tree, has also been home to people from all walks of life – from seafaring villagers who dwelt in kampongs; Asian dockyard workers from Kerala and Hongkong who lived at quarters along Canberra Road; to British naval officers who stayed in black-and-white houses – adding to the area's rich history and cultural diversity.
These lesser-known stories of Sembawang's naval history and diverse communities will be showcased in the National Heritage Board's (NHB) new Sembawang Heritage Trail. The trail features 31 trail sites and nine heritage trail markers, which invite trail-goers to explore Singapore's northern coastal town from when it was first mentioned in maps in the early-1800s, to the decades before and after World War II.
Official Launch Date: 13 July 2021
For more information, visit Sembawang Heritage Trail.
*******************************
16. Great Shopee Sale
Get ready for 7.7 GREAT SHOPEE SALE on 7 July, bringing to you 28% cashback, daily 12pm free bubble tea and free shipping! Goodie Hunters are in for a treat with Shopee promotions, including 7.7 Hourly Draw with grand prizes such as Nintendo Switch and Samsung Galaxy S20 FE as well as $0.10 Mega Surprises with an increased number of prizes available on 7 July. They can also tap on Shopee Prizes on the Shopee app homepage to play 7.7-themed games all the way till 7 July 2021.
For more information, visit here.
*******************************
Note: All details are correct as at the time of publishing. While every effort has been made to ensure the accuracy and completeness of the information, no guarantee is given nor responsibility is taken for errors or omissions in the compilation. Readers are advised to check with the respective event organisers for the most updated schedules, venues and details.
* * * * *
If you find this article useful, do click Like and Share at the bottom of the post, thank you.
Want to be heard and seen by over 100,000 parents in Singapore? We can help! Leave your contact here and we'll be in touch.