This year's festival presents an exciting variety of programmes showcasing Singapore's vibrant Chinese culture scene. From music to films, dance to theatre, crafts to storytelling, be prepared to be spoilt with our multiple offerings indoors and outdoors, day and night!
Venue: Sun Yat Sen Nanyang Memorial Hall
Date: 5 to 13 November 2016
Time: Mon-Fri 10am – 5pm | Sat-Sun 10am to 9pm
Keep a lookout for our stellar line-up of activities and performances headlined by local artistes and talents at this annual cultural extravaganza not to be missed!
For the full list of programmes, please visit sysnmh.org.sg/wan-qing-culturefest-2016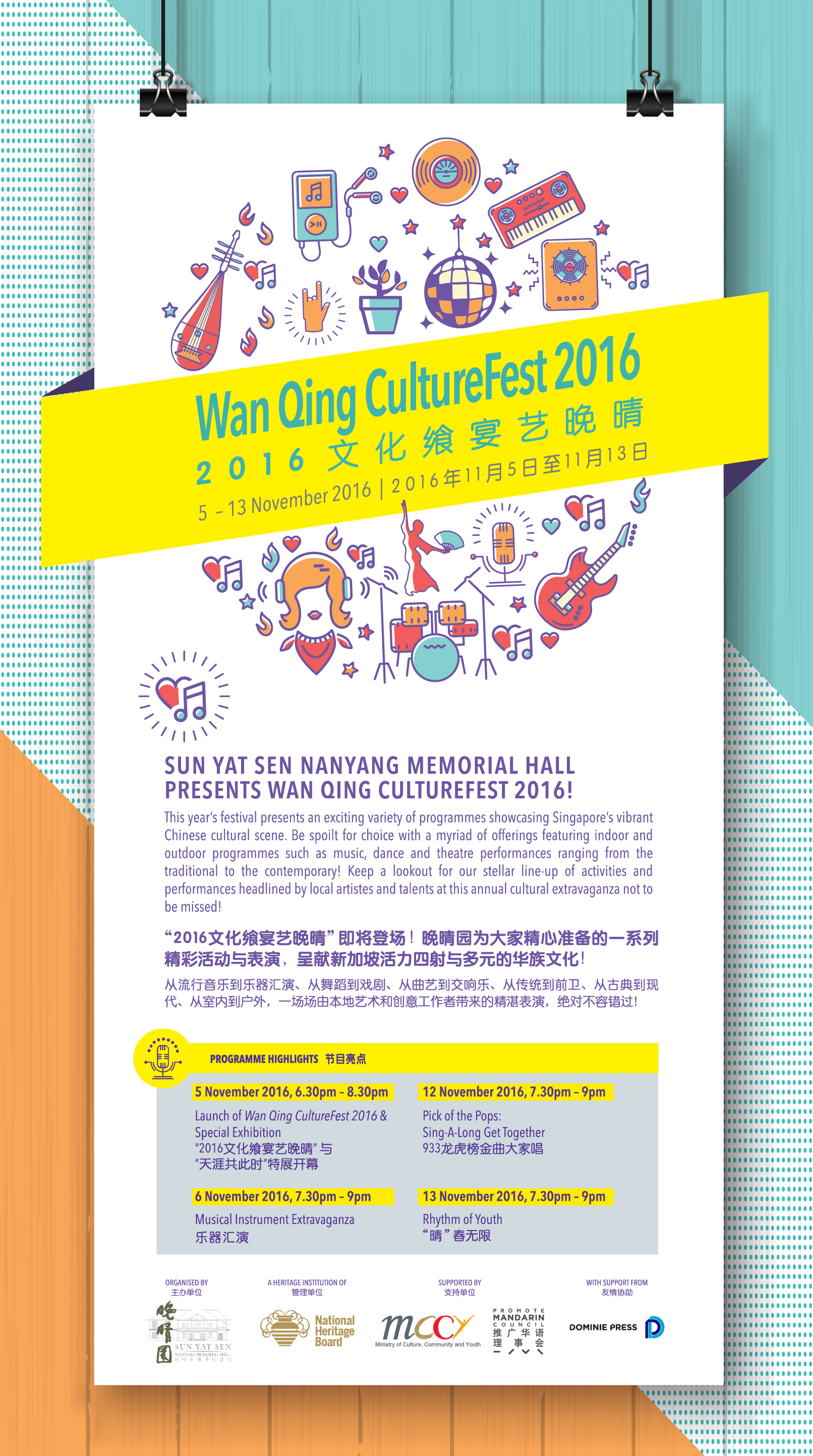 ---
It's that time of year again. Kids look forward to it and wish it would never end. Where can you find fun and exciting holiday programs for your children? Here's our list. Take your pick!
Find this article useful? Do share it with your friends by clicking "Share" below, thank you.