Still wondering about that special present for close friends and their kids this festive season, or for their birthday?
While it's easy to just get something off the racks, presents which are extra special are those that come with a personal touch and are lovingly created just for their recipients!
We sussed out 15 of the best-personalised gifts for parents and kids that you can get this Christmas or other special occasions.
1. Arlou & Rose Gift Box
Photo credit: Arlou & Rose Gift Box
A pregnancy announcement or the arrival of a new baby is something to be cherished and celebrated. Many mums receive plenty of gifts for her baby but never really anything for herself. At Arlou & Rose, we believe that mums should be celebrated in pregnancy and in birth too, after all, she's the one bringing a new life into the world.
Based in Singapore, Arlou & Rose curates gifts specially for expectant mums, new mums and babies. Whether you want a box to pamper mum, comfort her post delivery, aid with breastfeeding, a baby shower present or to welcome a new baby, Arlou & Rose has just the box for you.
Website: arlouandrose.com
Instagram: @arlouandrose
Facebook: @arlouandrose
*******************************
2. Activity Box

Photo Credit: ToTT
The Junior Activity Box from ToTT is an educational and entertaining resource for children. Packed with puzzles, games, crafts, and interactive materials, it offers a range of activities to engage young minds. From building blocks to art projects, each item promotes cognitive development and motor skills. The carefully curated box encourages creativity, learning, and exploration, providing endless fun and hands-on play.
*******************************
3. Personalised Gifts and Stationery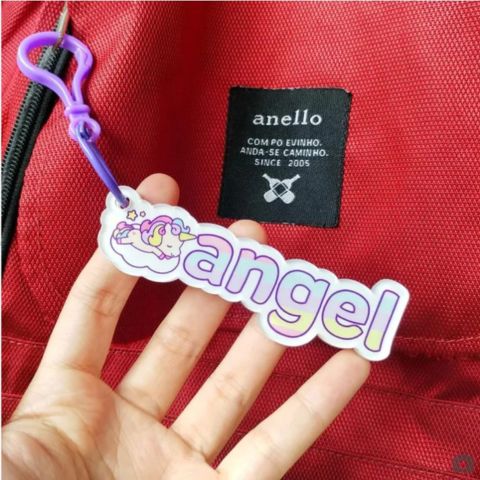 Photo Credit: TweetPaperie
Explore TweetPaperie for a charming assortment of custom gifts and stationery. This online store offers personalized notepads, stylish greeting cards, and more. With a focus on attention to detail and high-quality craftsmanship, these customizable products are perfect for adding a personal touch to your stationery collection or gifting to someone special.
*******************************
4. Custom Portrait – Picture Most Perfect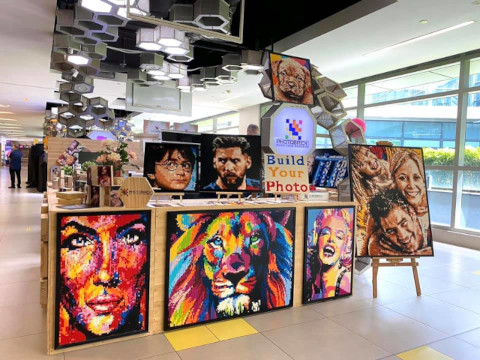 Photo Credit: Photobrick SG
Photobrick SG is your go-to online platform for personalized photo gifts. Easily upload your favorite photos and transform them into stunning keepsakes. From puzzles to mugs and canvas prints, they offer a diverse selection of high-quality items. Expertly crafted with vibrant colors and sharp details, these products bring your memories to life. Whether you're seeking a heartfelt gift or a unique way to preserve cherished moments, Photobrick.sg provides a seamless experience for creating personalized photo treasures.
*******************************
5. Activity Kits and Craft Boxes
Photo Credit: Lollibox.sg
Lollibox.sg offers customizable activity kits and craft boxes for children. With personalized options, you can tailor the kits to your child's interests. Each box is curated with age-appropriate materials and instructions for a range of creative and educational projects. From painting to science experiments, Lollibox.sg provides engaging activities that spark imagination and learning. These thoughtfully designed kits deliver fun and quality family time conveniently to your doorstep.
*******************************
6. Bring out the Bookworm!
Photo Credit: Wonderbly
Wonderbly is an enchanting online platform specializing in personalized children's books. Each book is beautifully illustrated and customized with a child's name, appearance, and personal details, making them the hero of their own adventure. Wonderbly's mission is to foster imagination and a love for reading. From space voyages to magical kingdoms, their meticulously crafted books create unforgettable literary experiences that inspire creativity in children, nurturing a lifelong passion for books.
*******************************
7. Mouse Pad
Photo Credit: Lim Teh Project
Discover the personalized 30x80cm large mouse pad by Lim Teh Project. This premium leather XXL mousepad table mat offers a smooth surface for precise mouse control. Crafted with high-quality materials, it adds comfort and style to your workspace. Customize the mouse pad with your desired design for a unique touch. With its generous size, it accommodates both mouse and keyboard, creating a seamless desktop setup. Elevate your gaming or work experience with this premium, personalized mouse pad from Lim Teh Project.
*******************************
8. Leather Gifts
Photo Credit: Bynd Artisan
Browse the exquisite leather gift collection at Bynd Artisan. From wallets to notebooks and keychains, each item showcases meticulous craftsmanship and superior quality. Crafted from premium leather, these gifts are both stylish and durable. Whether you're shopping for yourself or seeking a luxurious gift, Bynd Artisan offers a curated selection of timeless leather goods that are guaranteed to impress with their elegance and long-lasting appeal.
*******************************
9. Baby Hamper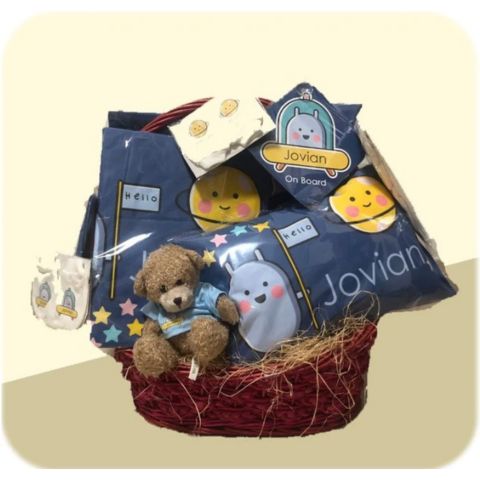 Photo Credit: Label of Love Studio
Label of Love Studio offers personalized baby hampers that are both charming and practical. Explore their curated collection filled with adorable items for newborns. Each hamper can be customized with the baby's name, adding a special touch to the gift. From soft blankets to cuddly toys and accessories, these hampers celebrate the arrival of a precious little one. With attention to detail and a focus on quality, Label of Love Studio ensures that each hamper is beautifully presented, spreading love and joy.
*******************************
10. Christmas-themed party supplies and decorations
Photo Credit: Misty Daydream
Embrace Misty Daydream for an enchanting destination for Christmas gift treasures. Explore a magical collection of Christmas-themed party supplies and decorations, including ornaments, tableware, balloons, and festive accessories. Discover the perfect gifts for your loved ones and create a magical holiday atmosphere. With a wide variety of styles and designs, finding the ideal presents is effortless. Whether it's hosting joyful gatherings or bringing cheer to your home, mistydaydream.com is your ultimate Christmas gift place. Experience the joy of gifting with their exquisite selection of party supplies and décor. Begin your magical Christmas shopping journey today.
*******************************
11. Home Decoration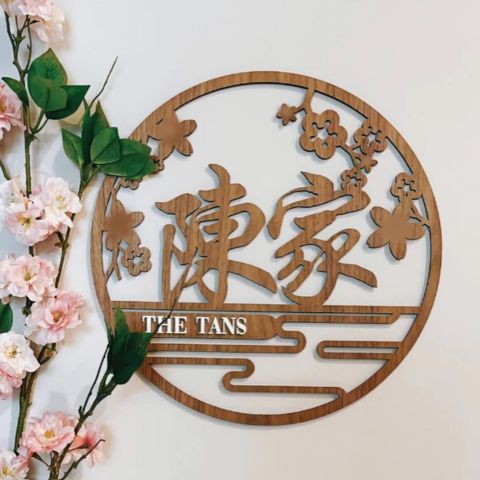 Photo Credit: Naiise
Naiise's captivating collection of customisable gifts. This carefully curated selection invites you to explore a world of unique and personalised treasures. Uncover an array of possibilities, from exquisitely engraved jewellery and bespoke accessories to charming home decor and tailor-made stationery. Each item in this collection holds the potential to become a truly one-of-a-kind masterpiece, infused with your personal touch. Celebrate special occasions and express heartfelt sentiments with these thoughtful and personalised gifts that are destined to be cherished. Naiise's diverse range of customisation options ensures that you can create unforgettable keepsakes that will endure the test of time.
*******************************
12. Family Portrait Treasure
Photo Credit: Cymm Studio
Surprise your loved ones with the perfect gift from Cymm Studio's captivating collection. Explore a world of whimsical wonders and discover handcrafted treasures that are sure to bring joy and delight. From enchanting accessories to playful home decor, each meticulously crafted piece is infused with artistic flair and charm. With vibrant colors and intricate details, these unique creations make for truly memorable presents. Whether it's a special occasion or just to show your appreciation, Cymm Studio's gifts are designed to bring smiles and spark imagination. Give the gift of enchantment and let your loved ones experience the magic of Cymm Studio.
*******************************
13. Family T-Shirts
What's better than twinning? Getting everyone togged in the same getup of course! Families will love these personalised tees. Great for a family photoshoot, a holiday or just an ordinary day out. Choose from a great range of sizes and designs, there's something for every family.
*******************************
14. Little Baking Kit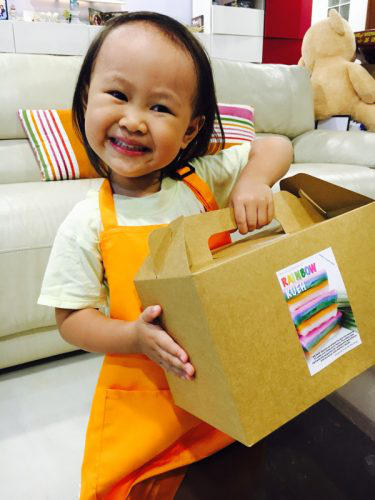 Photo Credit: The Little Things
Create an extra special experience for parents and the young ones with a baking kit from The Little Things.
From Rainbow Kuehs to Egg Tarts, parents and children will surely have an enjoyable time crafting their own goodies without the hassle of buying ingredients and trying out various recipes online before finally getting it right.
Each set comes specially put together with the recipient, complete with a gift tag with the recipient's name.
*******************************
15. Dinosaur Lunch Bag
This Dino handy lunch bag keeps your little one's food and drinks at the perfect temperature so you never have to worry about food spoiling, and they can always enjoy fresh, delicious lunches and snacks.
Made of hard-wearing PU, this lunch bag is foil-lined, insulated and roomy enough for a thermos and multiple containers, making it perfect for picnics, Christmas parties, and more!
*******************************
By Geraldine Ang. Updated by Tan Yijun.
Note: All details are correct as of the time of publishing. While every effort has been made to ensure the accuracy and completeness of the information, no guarantee is given nor responsibility is taken for errors or omissions in the compilation. Readers are advised to check with the respective event organisers for the most updated details.
* * * * *
Like what you see here? Get parenting tips and stories straight to your inbox! Join our mailing list here.
Want to be heard 👂 and seen 👀 by over 100,000 parents in Singapore? We can help! Leave your contact here and we'll be in touch.