With the increasing affluence and opportunities in China, introducing Chinese to children is something that parents should not overlook. However, most of the young parents now have made speaking English the priority in the family and Mandarin is used only in enrichment classes for the children.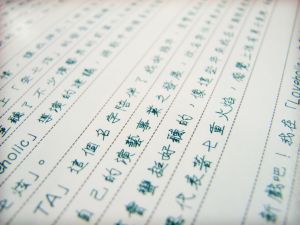 Mr. Lee Hann Yang, founder of Wink To Learn (a Chinese learning platform for children), is a firm believer of teaching his children Chinese while they are still young. Here, he shares with us some simple tips to build the Chinese foundation for our children.
1. Speak Mandarin For The First 6 Years of Life
It is very important to speak Mandarin to your children during their early years as this is the time when they can start learning the language. Having exposure to the language will allow them to learn the language easier as he grows.
2. Hold Their Hands and Guide Them
As busy parents, we always make a mistake of buying some educational resources and expect our children to self-generate the interest to explore the materials further. Thereafter, when the resource has become a white elephant in the house, we conclude that our child is not interested in the language after all and give up.
Children need guidance. They need us to hold their hands out of their comfort zone. When playing a Chinese program for your child, sit down with them, watch with them and sing along with them. Enjoy the program and the process of learning together. The attention given by the parents will generate their interest in learning.
3. Speak Mandarin Ourselves
This is something that many parents are guilty of. We seldom speak Mandarin at home thus it is unlikely that my children love speaking mandarin. If we parents do not deem Mandarin as an important language and speak it within the family, how likely is it that our children would be interested?
4. Get Interesting Resources
Get interesting resources such as illustrated books and DVDs to enhance our child's interest in Mandarin. For a range of Chinese DVDs available, you might want to check out Wink To Learn for more details.
In order to groom the child and develop their love for the language, there must be a combination of factors. Parents should make an effort to make Mandarin one of our spoken languages in our daily life with a combination of good and interesting resources and enrichment programs to enhance our children's ability in the language.
If you find this article useful, do click Like and Share at the bottom of the post, thank you.
Want to be heard and seen by over 100,000 parents in Singapore? We can help! Leave your contact here and we'll be in touch.