Being a parent comes with added responsibilities. Besides needing to care for our spouse, parents and parents-in-law, we also need to care for our little one's physical, emotional and social needs from the moment they are born.
To do all of the above to the best of our abilities, we need to be financially responsible and savvy.
Why Invest?
Generally, investments help you to potentially reap better returns than having your savings sit in a bank. However, investments come with risks and we need to equip ourselves with adequate knowledge before we start investing.
Here are some important investment facts to know before you start investing.
#1 Why should you start investing early and regularly?
The ultimate goal of early and regular investing is to build savings. Regular investing encourages disciplined saving and helps you to be more aware of your spending habits. Although regular investments could avail capital gains, one should be mindful not to invest blindly as every investment comes with risks.
Despite the risks involved in investments, many continue to invest regularly as the potential gains may outweigh the risks. As such, the world's richest people continue to grow their wealth through regular investments. Many working professionals in Singapore also appreciate the benefits of early and regular investments.
#2 How Much Should You Set Aside For Investments?
Before you start investing, ask yourself these questions:
What are your financial objectives? (e.g. to save for your child's education)
What is a comfortable figure you can set aside?
Managing finances is not an easy task, and even more challenging for the "sandwich generation" given the demands of meeting the financial needs of both your children and ageing parents. The rising childcare costs also add on to the financial stress. For example, the cost of University Education is set to rise to approximately S$180,000 by 2035.
As such, it would be ideal if your investments could be converted into cash without incurring significant fees or penalties that would reduce your overall returns.
While there is no right proportion of your income you should set aside for investments, allocating 15% to 20% of your gross income could be a safe start for beginners. There are regular fixed dollar investments plans available where you can invest from as low as $100. You may consider increasing your investments to generate higher returns as your earnings increase with career progression over the years.
#3 Should I Invest In One Fund Or Invest In A Few?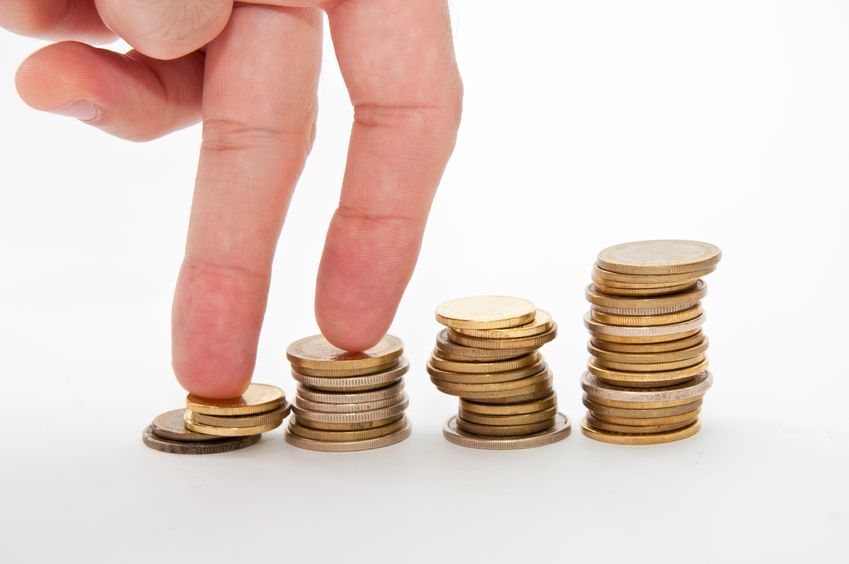 For those who are new to investing, decisions on what funds to invest in don't come easy. Generally, it is good to diversify your investments. Diversification is a strategy for reducing risks by allocating investments in a variety of financial products with exposure to different industries and geographical locations.
This maximises returns by spreading risks across different segments so that no single event (e.g. natural disaster, change in government policy) can have a substantial impact on your returns.
An example of diversified investment is to invest in an index that has a variety of quality stocks within. For example, the Phillip SING Income ETF holds 30 high-quality SGX-listed stocks based on business quality, financial health and dividend yield.
If you're new to the stock market and clueless on which stocks to pick, there are investment plans out there suited for beginners, with hand-picked stocks that you can choose from.
How Long Should I Invest Before Withdrawing My Money?
This depends on your investment objectives and time horizon. It is highly recommended to invest long-term for potentially higher returns.
Time to Invest: Think Big, Start Small
You can start by taking small simple steps; begin with mindful spending and/or saving a sum of money every month. It is never too late to make the change today.
Investing is a means to grow your savings so that you can achieve your financial goals, be it for your children's education, getting a home upgrade, or for your own retirement.
Looking for a less risky/conservative investment with a low monthly cost? A Regular Savings Plan can potentially help you reach your goals.
| | |
| --- | --- |
| Benefits of Regular Savings Plans | What this means |
| Great for people who are new to investing | Offers consistent and disciplined means of investment. Start small from as low as $100 per month |
| Able to invest in equities (stocks) and Unit Trusts | 39 stock counters and more than 500 funds available |
| Dollar cost-averaging | Does not require you to time/keep track of the volatile market |
| No lock-in period | Gives you flexibility, you're able to withdraw your investment anytime |
| Dividend reinvestment | Allows compounding interest from your dividends to work in your favour |
| Hassle-free GIRO arrangement | No manual payment required |
PhillipCapital offers a Regular Savings Plan that is ideal for new or budding investors. It consists of three components – Share Builders Plan, Unit Trusts Regular Savings Plan and Recurring Plan.
Source: PhillipCapital
Share Builders Plan offers flexibility by allowing you to amend your monthly investment amount to cater for unforeseen situations. It allows you to suspend your plan temporarily, till you are ready to resume.
Unit Trust Regular Savings Plan aims to turn market fluctuations to your benefit by investing a fixed amount of funds consistently every month over a period of time. By doing so, you reap the benefits of dollar-cost averaging, regardless of price fluctuations. You purchase more units when the price is lower and fewer units when the price is higher.
Recurring Plan gives you more control over your investments. Based on the Dollar Cost Averaging concept, you gradually build your portfolio over a period of time by choosing from the entire pool of Stocks and ETFs in the US, Hong Kong and Singapore market for the Recurring Plan! Additionally, you get to choose your own interval – daily, weekly, monthly or quarterly – giving you greater flexibility.
I'm Ready To Start My Investment Journey! What's Next?
Start investing with Regular Savings Plan by opening a POEMS account in 5 minutes with MyInfo. Visit poems.com.sg/dl (mobile only) to download the app for free.
Receive up to $100* bonus credits when you sign up for Share Builders Plan
For more info, visit poems.com.sg.
Give your child an investment head start in life! Open a Junior Share Builders Plan for your child (below 18 years of age) today!
Junior Share Builders Plan Promo: From now from till 31 December 2019, you enjoy 12 months handling fee rebates* when you sign up for Junior Share Builders Plan. For more info, visit poems.com.sg/rsp/#promo
To learn more investment tips and plans, visit poems.com.sg/market-journal
Get in touch with an expert, call 6531 1555 or drop them an email at rsp@phillip.com.sg.
This post is brought to you by PhillipCapital.
* * * * *
Like what you see here? Get parenting tips and stories straight to your inbox! Join our mailing list here.
Want to be heard 👂 and seen 👀 by over 100,000 parents in Singapore? We can help! Leave your contact here and we'll be in touch.