The challenge of spending quality time with your children is something many parents face, especially with the need to juggle many commitments and responsibilities.
This becomes even more challenging for working parents where much time is consumed at work and commuting, leaving only a few hours each day to spend time together.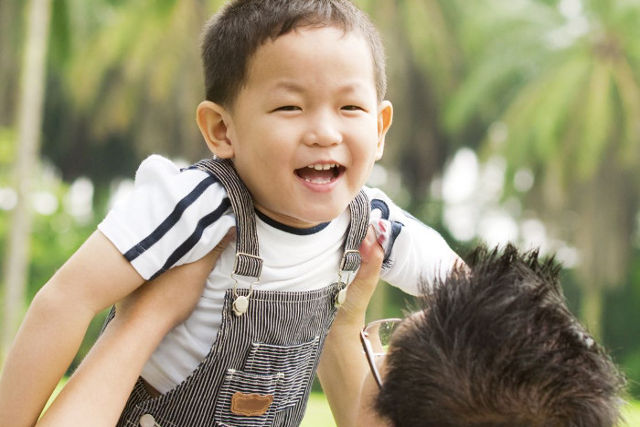 Spending quality time has to be an intentional choice. If we just take each day as it comes, we may miss out on time that could be set aside for our children. Here are some tips on how to maximise the time we spend with them.
Refrain from distractions
When you are with your children, refrain from distractions. Try not to be half-present when you're actually checking electronic devices or thinking about work matters. Children are perceptive and know if their parents are paying attention.
If you're stressed, take some time to clear your thoughts before you spend time with your child. Take a hot bath, or delegate someone else to do certain errands so you can be in a better state of mind.
A helpful thought could be this: You have spent the whole day on work and commute, your time now should really belong to your children. Why should the family have such little leftover time?
Whatever matter that comes up during the delegated time for your children should take lesser priority since your children have waited the entire day for you to spend time with them.




It's also easy to go into autopilot mode when you're with your children. Are you asking them the usual questions such as whether they have completed their homework, what do they need for school the next day, etc.? Spend time to listen to them, understand their feelings and thoughts and be in the moment.
Try to ask about other things apart from homework and school. It is important for your children to know that you are available to listen and talk to them and they can voice any problems they may have without reservations.
It's ideal to eat together as a family. During dining time, the family bonds through interaction and learns about each member's lives in a regular manner. Being together also allows sharing of opinions, values and manners.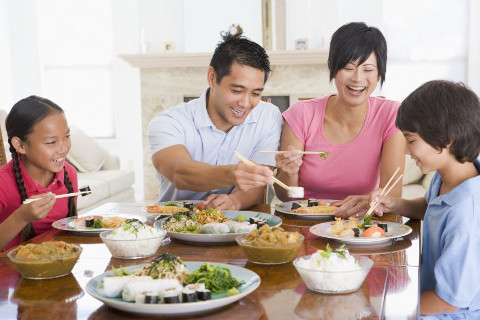 Children can also pick up on social skills and cues from how exchanges are done around the table.
Participate in a shared activity or two daily
The activity could be reading books, watching a show, playing with toys, board games or watering the plants together. Each activity does not have to take up a long time as long as it is done together and with mutual agreement.
If you need to drive somewhere, make use of the driving time as an opportunity to check in on the day's events and talk. Or if you don't need to drive, that short walk to the supermarket or garden can be a way to slow down and talk on the go. Spontaneous moments of seeing things along the way or taking a pitstop for snacks are time well-spent without the car.
If you really cannot put off chores, do them together with your children. The children can join in folding clothes or washing dishes with you.
Trips to the post office or supermarket can be opportunities to teach about stamps and mailing, for the latter, they can learn about food origins or even go on a mini scavenger hunt to look for items on the shopping list.
Siew Ling, a working mom shares her ways of spending quality time with her family.
"Waiting for the perfect moment to spend quality time with the family is hard and will make it an infrequent occurrence. There will always be something that needs to be done, an email to be answered, or an errand to run. So instead of waiting for everyone's schedule to clear, I feel that it is important to integrate daily life and quality time.

For me, quality time is not about the perfect bonding activity, but it is about how much you communicate and enjoy one another's company and whether everyone is fully present – in mind and heart.

One of my favourite places to chat with my children is in the kitchen. Our hands are kept busy as we cook and clean together, providing us with uninterrupted time (unless we burn something!) to share about our day. Some of our best heart to heart talks happens over dirty dishes and marinating chicken. The bonus, of course, is that the children learn life skills and kitchen chores are no longer chores, but a family activity."
A family who plays together stays together. You can let your children choose the craft activity or board game they wish to do or let them choose an activity for the weekend. This would involve them in the activity and allow the parents to participate in what is fun for the children.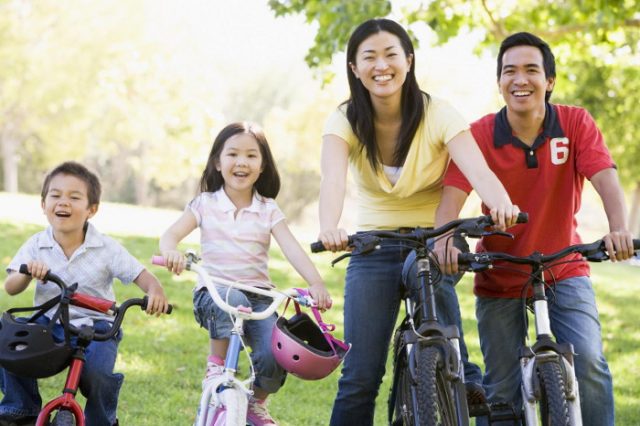 Another idea is to set up a special routine. For example, every Friday is a movie night and every Sunday is a cycling day for the family, etc. These will be things that the children can look forward to and eventually become precious moments for the family.
By Som Yew Ya.
Stay in touch! Subscribe to our Telegram here for all our latest updates.
Like what you see here? Get parenting tips and stories straight to your inbox! Join our mailing list here.