Congratulations on the following brands for being selected as The New Age Parents Editor's Choice! PLUS: Stand to win attractive prizes when you vote for your favourite brands here!
*******************************
Enrichment
I Can Read
Most Comprehensive English Programme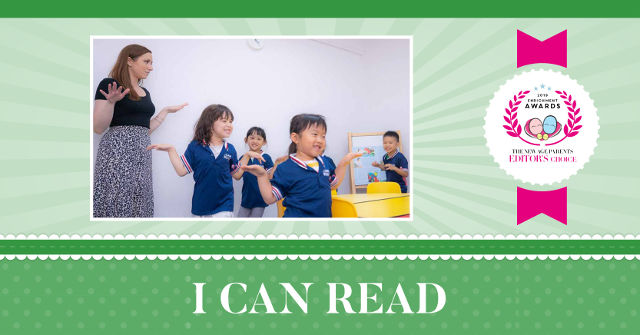 I Can Read's specially-designed system avoids going down the route of rote memorisation by empowering students to take control of their own reading progress.
Unlike most approaches to reading, the system is backed by fifteen years of in-depth research into child psychology and English literacy. Developed by educational psychologists Antony Earnshaw and Annabel Seargeant, it is the first system in the world to link clusters of letters to single sounds in a unique manner.
Happy Train
Most Engaging Bilingual Whole-Brain Programme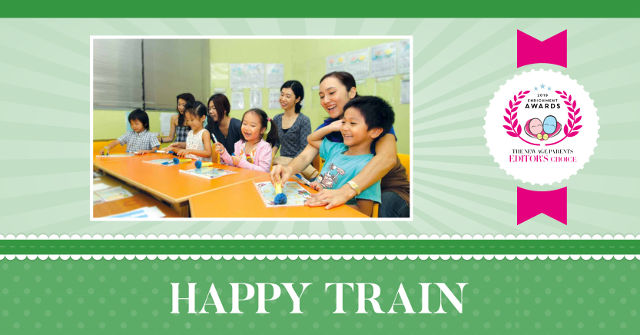 Happy Train's bilingual programme is a unique blend of brain-activation activities conducted in English and Mandarin. It's the only brain-training programme in Singapore that promotes bilingual education.
The language used for each class alternates every week, so kids are exposed to the sounds and words of both languages on a regular basis. Besides a focus on bilingualism, the centre's solid repertoire of hands-on activities is one of its core strengths, and also why many children are engaged from start to end.
heART Studio
Most Nurturing Art Programme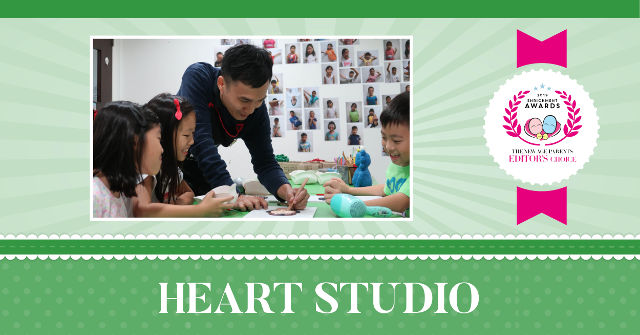 Unlike most other art studios in performance-oriented Singapore, heART Studio prioritises building each child's curiosity, confidence and creativity over creating an Instagram-worthy product.
The Studio is also home to a team of dedicated and passionate teachers and continues to sow the seeds of self-confidence, creativity and determination in the children who come under their wing.
KUNO Method
Most Interactive Brain Training for Preschoolers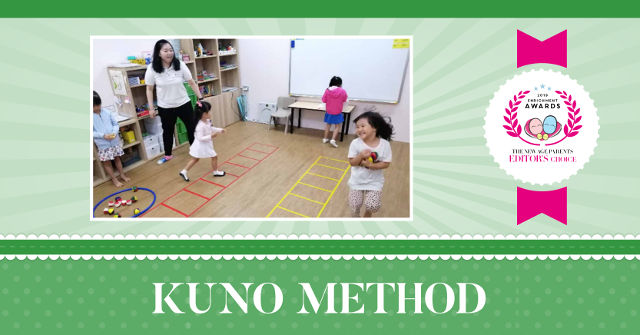 KUNO Method is a leading interactive brain enrichment centre from Japan that helps children between 3 to 6 years old.
It's different from other Japanese brain enrichment and Primary 1 preparation courses because it emphasises on cultivating logical thinking, spatial abilities and thinking skills required for STEM learning and the digital economy.
In a KUNO Method class, students learn concepts via experiential learning methods to acquire these skills.
Heguru Education Centre
Most Well-Rounded Whole Brain Programme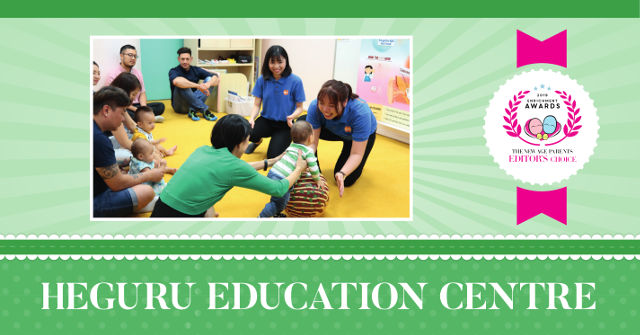 The teaching philosophy behind Heguru Education's action-packed classes is what sets it apart as well. Not only is Heguru Education one of the few enrichment schools that offer cognitive enrichment for kids as young as 6 months old, but it's also the first Heguru right brain training centre to operate in Singapore.
Unlike other whole-brain enrichment centres, Heguru Education also prides itself on its small class size. The centre has at least 2 teachers per class, with a maximum of 6 parent-child pairs in the Infant & Toddler Course.
Julia Gabriel Centre
Best in Early Learning Programmes
Stepping into Julia Gabriel Centre gives you a wondrous feeling of discovering a world of unabashed self-expression.
This is because the talented teachers in Julia Gabriel Centre use the unique EduDrama® methodology to incorporate drama and imaginary play to help children become confident, independent and expressive communicators.
Each class in the Early Learning Programme is exciting, full of music and drama, embracing each individual.
*******************************
Mums and Bubs
FairPrice Gold Infant Milk Formula
Premium Infant Milk Formula from Australia
As a parent, you'd want the best for baby. And what's more important than ensuring they take in the proper nutrients?
Manufactured according to standards set by Food Standards of Australia and New Zealand (FSANZ), FairPrice Gold Infant Milk Formula contains Omega 3 (DHA) and Omega 6 (AA) Fatty Acids to promote brain development, Gos-Prebiotic to support digestive health, nucleotides to support baby's immune system and lutein to boost eye health.
Not to mention other vital minerals, vitamins and nutrients for your baby's optimal growth. It's Halal Certified, and free of added sucrose, maltodextrin sugars and corn syrups.
Blackmores Toddler Milk Drink
Nutritious and Holistic Milk Drink for Toddlers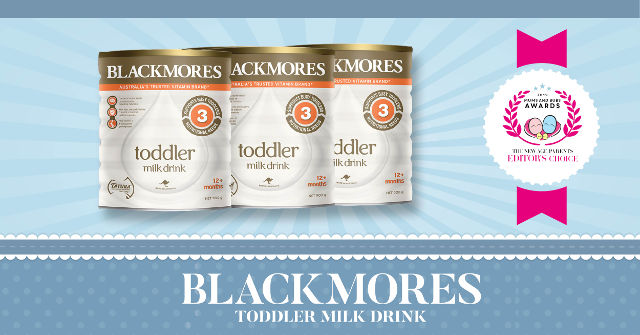 With more than 80 years of experience in vitamins and supplements, Blackmores has created a nutritionally balanced and holistic formula suitable for babies 12 months and above.
Blackmores Toddler Milk Drink is made from premium Australian milk sourced from grass-fed cows at Goulburn Valley, Australia. Each milk tin that you see on the shelf is packaged under strict conditions that meet 100% of Australia' compliance regulations required for all manufacturers of any dairy products.
What makes it stand out is its holistic Nature Complete™ Formula to support your growing toddlers' nutritional needs.
Combi BEDi Parenting Station
Best Parenting Station For Babies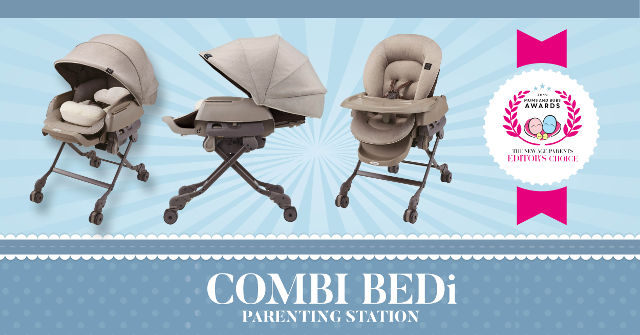 With a newborn baby around, 'easy' and 'convenient' are two words that probably won't come to mind. Rest becomes a luxury because it's almost impossible to have free time for yourself when they're awake. But it doesn't have to be this way.
If you've not heard or seen Combi BEDi Parenting Station, it's time to keep it in your wish list. This handy and practical baby gear is designed with a simple but genuine intention – to make parenting a more comfortable, convenient and conducive, especially for parents expecting a newborn.
*******************************
Family Entertainment
Downtown East
Singapore's Largest Leisure and Entertainment Hub In The East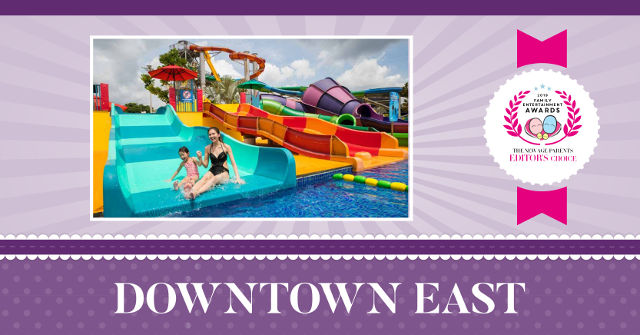 Where can you have wonderful opportunities to spend quality time having fun with your kids or extended family? Gather your family, friends and loved ones and head to Downtown East!
Your perfect getaway with various entertainment options at affordable prices, and a wide variety of retail and dining choices, all conveniently located within the same destination.
Not forgetting, it is home to Wild Wild Wet, one of Singapore's largest water parks, it's a one-stop leisure and entertainment hub for family-friendly activities for all ages.
SuperPark Singapore
Most Exciting And Fun Indoor Playpark For Kids
The entrance to SuperPark Singapore is on the second floor of Suntec City, in the North Wing of the mall.  The indoor playground spans a jaw-dropping 40,000 square feet, which makes it the largest play area in town.
Within SuperPark Singapore, the activities are split into three categories: Adventure Area, Game Area and Freestyle Halls, which are distributed across the two levels.
However, there's no need to worry about covering all the areas sequentially, go wherever your heart (and legs) take you.
Amazing Castle
Best Use Of Digital, Interactive And Physical Play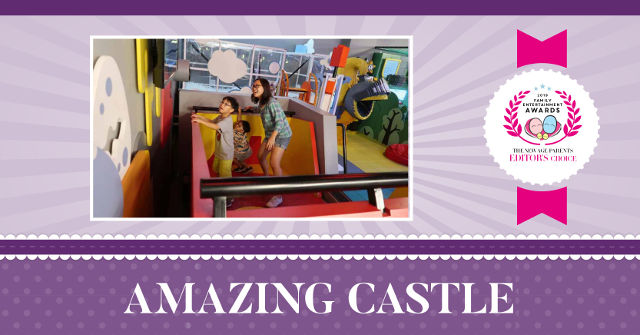 Tucked away on the second floor of Cineleisure Orchard is a castle of a different kind from the ones you usually read about in books.
Amazing Castle is not just your typical indoor playground for the kids or a video arcade for teens – it's a little bit of everything rolled into one, really, and translates into nine exciting stations that combine the joys of old school play with technological innovations.
It's a place where friends and family, couples and colleagues can spend a refreshing time together and play to their heart's content.
*******************************
Want to win attractive prizes for yourself? Don't wait! Cast your votes now for The New Age Parents Awards 2019. Voting ends 15 September 2019. Good luck!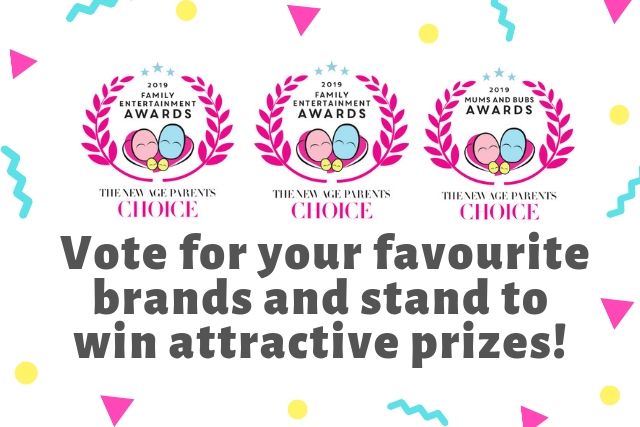 Running a service or business targeted for parents? Leave your contact details here and we will get in touch with you.