What books can help children gain a better understanding of themselves? Kiddiwinkie Schoolhouse shares its book recommendations.
Reading comes alive in our classes through interactive story-telling activities because we encourage them to ask questions. "What would they have done instead of what Character A did?" "What do you think motivated Character B's actions?" You'd be surprised at how astute and insightful the little ones are!
In Kiddiwinkie Schoolhouse, books are sources of discovery and wonder. We believe books add value to the lives of our young charges and our literacy-based curriculum team takes pride in carefully selecting books in our centers' libraries.
#1 Mama Miti: Wangari Maathai and the Trees of Kenya by Donna Jo Napol
Available on Amazon
An inspiring story of Nobel Prize Winner Wangari Maathai who founded the Green Belt Movement. It has empowered many people to mobilise and combat deforestation, soil erosion, and environmental degradation in Kenya and Africa. Just like Maathai, children may be motivated to become "eco-heroes" through her love and care for nature.
#2 Chester's Way by Kevin Henkes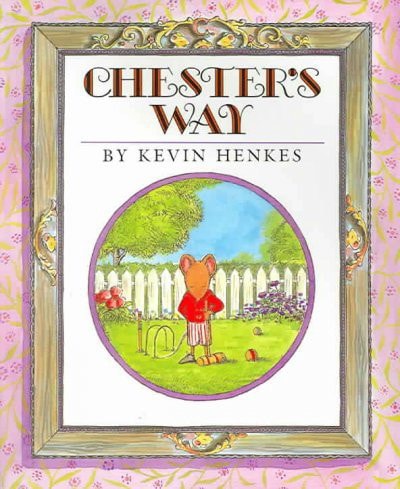 Available on Amazon
This humorous story explores the childhood issues of being resistant to change and reinforces the value of accepting people who are different from ourselves.
#3 Alexander and the Terrible, Horrible, No Good, Very Bad Day by Judy Viorst
Available on Amazon
The book shows us how to cope when nothing seems to be going your way. At the heart of the story, the theme of resilience is apparent, and the lesson is that running away from your problems is not always the best solution. For some family bonding time on weekends, prepare the popcorn and round up the family to catch the movie of the same name (released in 2014) on DVD!
#4 Llama, Llama, Home With Mama by Anna Dewdney
Available on Amazon
A hilarious tale for our little tots, this tackles the challenging moments of childhood, such as illness, with honesty and humour. This lets the children and parents know that they aren't the only ones who have difficulties and that a little laughter and love always saves the day!
#5 Strega Nona by Tomie de Paola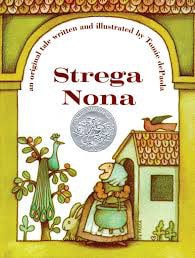 Available on Amazon
With the title loosely translating to "Grandma Witch," it's a story about how an old witch's magical pasta pot was misused and almost floods the whole town by her bumbling assistant! This also warns our little ones of the consequences of not listening to instructions, despite having good interests at heart!
Book recommendations by Nancy Lee, Head of Training and Development department at Nurture Education Group (Kiddiwinkie Schoolhouse).
This article was first published in The New Age Parents e-magazine.
* * * * *
Enjoyed reading this or learned something new? Click the Like and Share button below!
Running a service or business targeted for parents? Reach out to a wider audience in our Best Preschool Singapore compilation. Leave your contact details here and we will get in touch with you.