Managing a toddler's eating habits can be difficult, especially if they are picky eaters. Common deficiencies in this age group include vitamins A, C, D, iron, zinc and iodine.
If you have a toddler who is a picky eater and afraid that they might be lacking in certain nutrients, why not consider a toddler milk formula to complement their diet?
Blackmores Toddler Milk Drink
Blackmores is known for their vitamin and health supplements. But what's not known to many is that this Australia's number 1 brand* also offers toddler milk formula.
With more than 80 years of experience in vitamins and supplements, Blackmores has created a nutritionally balanced and holistic formula suitable for babies 12 months and above.
Blackmores Toddler Milk Drink is made from premium Australian milk sourced from grass fed cows at Goulburn Valley, Australia. Each milk tin that you see on the shelf is packaged under strict conditions that meet 100% of Australia's compliance regulations required for all manufacturers of any dairy products.
What makes it stand out is its holistic Nature Complete™ Formula to support your growing toddlers' nutritional needs.
Key ingredients in this formula include:
1. Breakthrough patented ingredient, INFAT® Beta-palmitin
Benefits: Promote fat and calcium absorption for toddlers
2. DHA and Iodine
Benefits: Support normal cognitive function
3. Calcium and Vitamin D
Benefits: Support bone growth
4. Lutein
Benefits: For vision development
5. GOS Prebiotics
Benefits: For digestive comfort
Charlene Go's three children have been drinking formula milk since they were about 1.5 years of age. She transited them from breastmilk to formula milk and her sons currently drink formula milk daily, at their respective childcare centres before naptime.
"Formula milk can be another source of healthy nutrition for my boys, especially if they are not eating well due to a sickness or when they have no appetite to eat. By taking the formula milk, I know they are getting their basic nutrients and vitamins," says Ms Go.
Charlene recently let her 3-year-old son try the Blackmores Toddler Milk Drink, who drank the milk with ease.
"All formula milk contains the necessary basic nutrition. What I look out for are the added nutrition and vitamins, and the place of manufacture. Blackmores Toddler Milk Drink met all of my requirements when looking for a milk supplement," says the health-conscious mother.
"It is easily dissolvable and contains the essential vitamins and minerals to support his nutritional needs. There's a slight sweetness in the milk but it's not overly sweet. I like that there is also no added table sugar (sucrose)."
Nurture is in Our Nature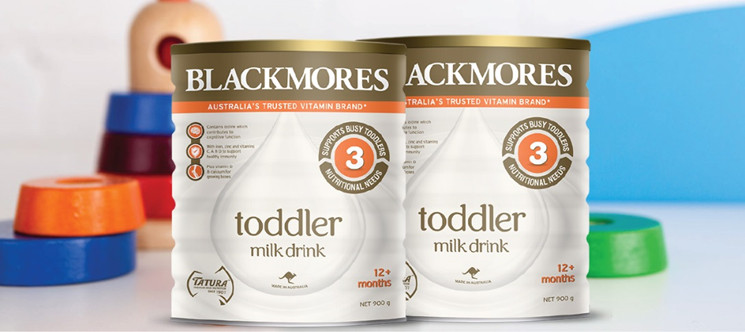 Motherhood is tough. It can be a struggle to find the right balance between different parenting roles. However, despite the hardships and sacrifices made, a mother's efforts often go unnoticed.
Blackmores recognises that a mother's nature and intuition deserve praise because she gives her best for her child without wanting any recognition. We want to embark on this journey with mothers as they take pride in celebrating their child's every milestone with them – every step of the way.
Blackmores Toddler Milk Drink is available at selected supermarkets such as Giant and online platforms Lazada, Qoo10 and Shopee.
Receive a Free Gift of your choice when you purchase a 900g tin of Blackmores Toddler Milk Drink from Qoo10. Click here to get one now, while stocks last!
For more info, visit www.blackmores.com.sg.
*Nielsen© & IQVIA™, RMS/Sell Out Service, Vitamins and Dietary Supplements, Australia Grocery Pharmacy, Domestic Sales, MAT 26/01/2019.
This post is brought to you by Blackmores.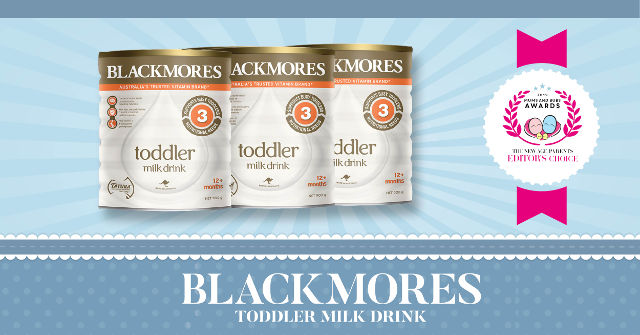 * * * * *
Want to be heard 👂 and seen 👀 by over 100,000 parents in Singapore? We can help! Leave your contact here and we'll be in touch.
Stay in touch! Subscribe to our Telegram here for our latest updates.