Kids are learning to swim from a young age these days, and there are swim schools and coaches aplenty for helping our young and budding Joseph Schooling take to the pool with a splash!
If your child is an avid swimmer and longing to take things to the next level, here are unique and fun water-based activities to try!
#1 Sailing: Opti Junior Weekend Training Programme 2019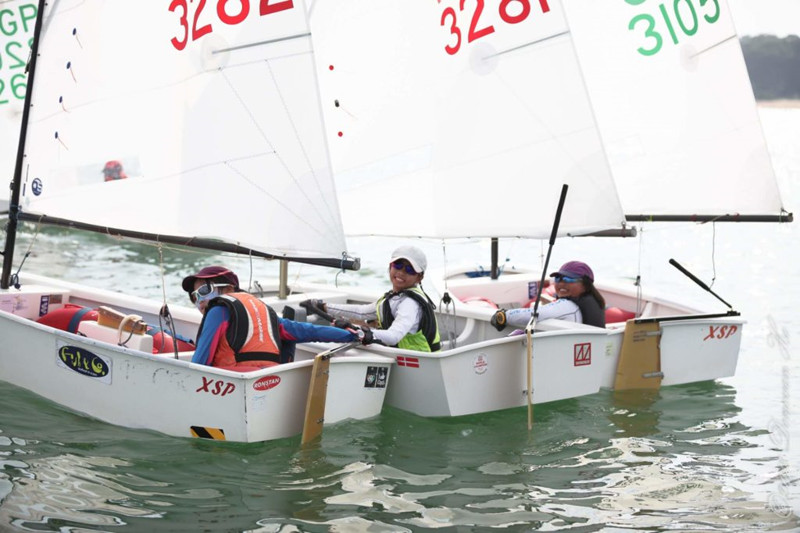 Photo credit: Donovan Ho/SportSG
You could say that any sport offers a lesson on resilience, teamwork, and sportsmanship, but sailing is a sport that demands an inner strength and a depth of character far greater than most.
In this sport, it's sailor versus the elements. From learning how to read the winds and developing the emotional intelligence to face nature, to handling a deceivingly simple boat and understanding the physics behind it, sailing will undeniably develop your child holistically.
With the Opti Junior Weekend Training Programme by the Singapore Sailing Federation, you can let your child experience sailing in a safe space (the National Sailing Centre is ISO-certified) and under the guidance of very experienced and nurturing coaches.
The course is designed to introduce Optimist sailing to young novices (aged 6 – 12) in a fun and engaging manner with the goal of building confidence through the development of skills and awareness of the sailing environment.
What: Opti Junior Weekend Training Programme 2019 – First Intake
Where: National Sailing Centre
When: 9am to 1pm for 10 sessions over the weekends (5 January to 10 February, every Saturday and Sunday)
Singapore Sailing Federation is giving
TNAP readers an exclusive discount

for their sailing course.
Simply use the code 'TNAPSAIL' when you register to enjoy 15% OFF!

Click here to register today!
---
#2 Water Polo
Pacer Water Polo Academy aims to teach Water Polo fundamentals to your child in a fun, professional and safe manner. The school has continuously raised the bar of the sport in Singapore and the region. Some of their students have represented Hwa Chong Institution and Anglo-Chinese School Independent Water Polo team, and even Singapore's National Youth Team.
Under the guidance of experienced and professional coaches – which includes current and ex-national Water Polo players – Pacer Water Polo Academy ensures holistic development of students, equipping them with physical and mental skill sets that will carry them far in life.
Learning to play in a team is a great skill for any child to have. If your child is born in 2009 or 2010 and is able to swim, the school's TYR Junior Water Polo Jumpstart Programme 2018 is a great headstart for your child to learn Water Polo.
If you're a SAFRA member or a FINS Swimmer, you can sign him/her up for Junior Water Polo courses conducted by Pacer at your nearest SAFRA with a discount!
Water Polo isn't just for the young, it's a fun and safe sport that even the elderly can enjoy. You might have seen a group of Grandmothers featured on the Straits Times and Channel 8 who plays water polo – that's Pacer Water Polo Academy's elderly Ah Ma (Grandmother) team, who trains every Thursday morning.
At Pacer Water Polo Academy, it's about learning to respect others, your leaders and your teammates, as much as taking ownership for your role in the team's play.
Visit Pacer Water Polo Academy website to find out more, or catch them in action every Sunday, 8.30am to 12pm, beside Toa Payoh Swimming Complex, 301 Lor 6 Toa Payoh, Singapore 319392.
---
#3 Singapore Wake Park
Singapore Wake Park has two beginner-friendly systems called the System 2.0, which provide a safe learning environment for anyone – adult or child – who wants to learn to kneeboard or wakeboard. It's great even for young children and those just starting out on the wakeboard.
Suitable for 7 years old and above.
---
#4 Be A Mermaid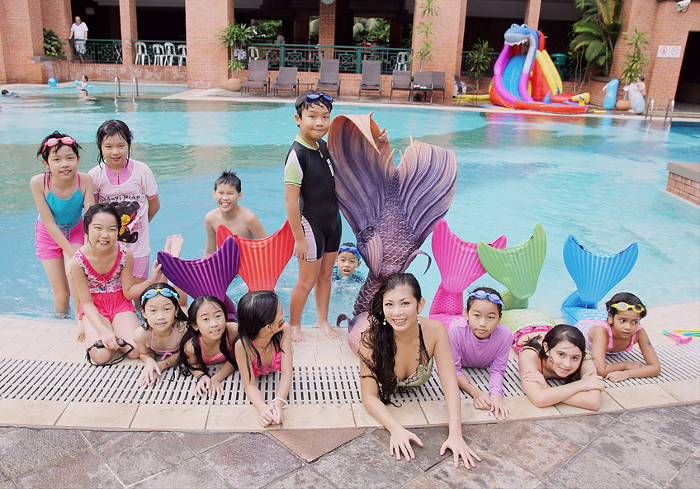 Opened in 2015 by Singapore's first mermaid Syrena, Singapore's Mermaid School is the first of its kind in the world, offering a unique combination of fantasy immersion and fitness regime.
Your young mermaids will start each class by learning about mermaid culture, history, and mythology from Syrena's unique mermaid syllabus, before going on to do some mermaid core work, breathing exercises and enjoying a splashing food time in the pool.
---
#5 School of Synchronized Swimming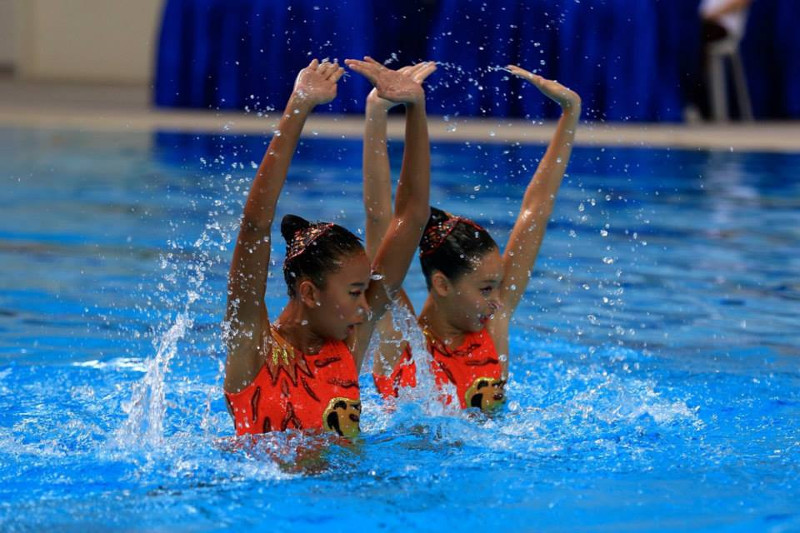 Behind the beauty and grace of water ballet – also known as synchronized swimming – lies hours of hard work focused on building strength and flexibility and practising intricate choreographed routines. These are what children will be exposed to, at the School of Synchronised Swimming by Speedi Swim Aquatic Centre.
Swimmers need to have an understanding of freestyle, backstroke, and breaststroke before coming into the program. A try out may be required to join this program, and only swimmers with Swim Skill 3 (SS3) or better are accepted into the class.
Course fee is available on request only.
---
# 6 Windsurfing
Find the perfect wave at Wave House Sentosa, with its main attraction 'The FlowBarrel', a fully-flowing, curling and barreling sheet wave that approximates a roaring, 10-foot wave when it's cranked to the max.
For the kids and first-tie flowriders, there's the Double Flowrider, which offers riders of all levels, from beginner to expert, the perfect canvas to improve their flowriding. Kids can use a body board to ride the waves, and instructors are available to guide them should they wish to learn to stand on the boards.
Get your Wave House Sentosa tickets online to enjoy more than 30% discounts from Klook.
By Dorothea Chow.
Did we miss an uncommon water activity you can do in Singapore? Drop us a note in the comments section below.
Like what you see here? Get parenting tips and stories straight to your inbox! Join our mailing list here.
Want to be heard 👂 and seen 👀 by over 100,000 parents in Singapore? We can help! Leave your contact here and we'll be in touch.