Q. My child is in Primary 1 and she is really soft-spoken and timid. I am afraid her peers may bully her.
The leap from preschool to primary school is a big one and can be quite overwhelming for many children until they become fully familiar with their new surroundings, routines and the school's expectations of them. Even children who are normally confident may find the early stages of Primary One daunting, so the experience is bound to be especially challenging for a child with a naturally shy personality.
If your child is timid and quiet, this does not mean they will automatically be bullied. While this is a legitimate concern, there is a difference between the very serious nature of bullying and children of different personalities simply finding their way, learning who they get along with, or who they don't, as they confront the challenges of higher class numbers and more complex spatial environs. Remember, all your child's peers are in the same boat!
Now that your child is in Primary One, however, an extra boost of confidence, especially if they are timid by nature, will go a long way to helping ease the transition into 'big school'. Attending a quality speech and drama programme is certainly one of the best ways to do this.
Many children are softly spoken and timid because they are not equipped with the tools necessary to communicate effectively. They may have a weak speaking voice, limited vocabulary or the inability to express their feelings. They may feel overwhelmed by the choices confronting them in a large school or lack the ability to solve problems easily.
Can Speech & Drama Help Your Shy Child?
Speech and drama provides children with the skills that improve and enable them to handle all of the above in a positive, supportive, encouraging and safe environment through drama games, role-play (one of the best ways to experience a new or challenging situation), voice and speech exercises, poems, rhymes and stories.
A quality speech and drama curriculum combined with an experienced or well-trained educator able to present well planned, structured activities, that allow room for adaptation, in the most enjoyable way, is the best recipe for success.
Speech and drama encourages children to use their imagination, to offer ideas and think creatively. A quality programme focuses on standard speech sounds that enable children to articulate language and speak expressively. Your child will learn skills that strengthen his speaking voice and encourage him to speak up and speak out.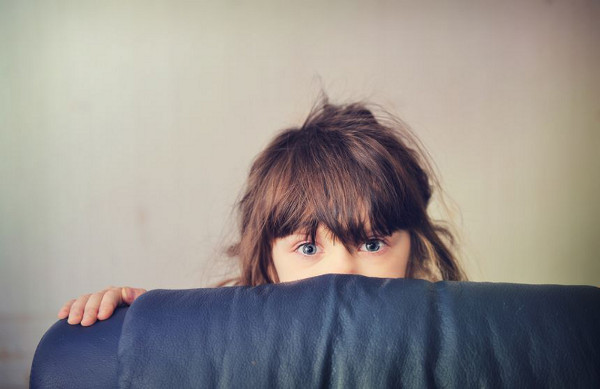 The chances are your child will love his speech and drama class, especially if the educator is lively and engaging and the programme is packed completely with stimulating and fun activities. In the event that he continuously struggles to enjoy a class (of any description) however, it is best not to persist, as this could be detrimental to his confidence.
Instead, there are a number of ways you can boost your child's social and linguistic confidence within the home:
#1 Role-play scenarios your child is likely to encounter at school.
This encourages social skills and language use. Provide them with simple phrases such as "thank you". This helps them respond to others while eliciting a positive response in turn. Talk to your child about the importance of maintaining eye contact during conversation. And have fun together!
#2 Read and enjoy stories together regularly.
Let your child listen to you reading out loud and encourage your child to read to you.
#3 Expose your child to different social occasions and outings to new places.
The more varied your child's experiences are, the less anxious they will feel when having to deal with a new situation without you.
#4 Arrange and exchange play dates with your child's classmates.
This allows children to get to know each other and forge friendships in the comfort of their own homes.
#5 Encourage and praise your child constantly, concentrating on their efforts.
The greatest confidence is nurtured when your child knows that you are listening to them, understand them and love them.
By Fiona Walker, Principal Of Schools / CEO, Julia Gabriel Education.
Fiona Walker joined Julia Gabriel Centre in 1991 as a teacher and is now the Principal of Schools / CEO of Julia Gabriel Education. She holds a Masters in Early Childhood Education and is a qualified Montessori teacher with more than 20 years of experience in providing quality education for young children. She is committed to the ongoing development of teachers and curriculum in Julia Gabriel Education.
This article was first published in The New Age Parents e-magazine.
* * * * *
Like what you see here? Get parenting tips and stories straight to your inbox! Join our mailing list here.
Want to be heard 👂 and seen 👀 by over 100,000 parents in Singapore? We can help! Leave your contact here and we'll be in touch.