It's 3.00 pm and you haven't had lunch.
You've been cradling your crying baby to sleep for the past twenty minutes. Your arms are starting to tire, and your bladder is bursting.
You try to put your little one down, but he wails even louder when you do so.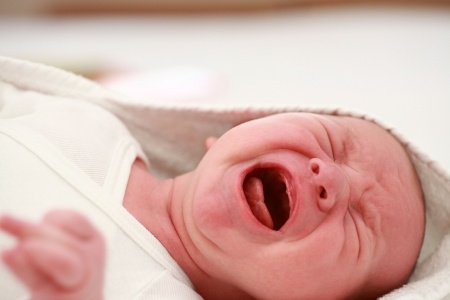 While we know that babies cry to get attention and ask for something, prolonged wails and non-stop crying can get on our nerves.
According to a survey done by Combi Japan among new parents, the most annoying part of parenting was to coax their crying baby to sleep. It was found that parents spent about 40 minutes on average to comfort and put their baby to sleep!
With a newborn baby around, 'easy' and 'convenient' are two words that probably won't come to mind. Rest becomes a luxury because it's almost impossible to have free time for yourself when they are awake.
But it doesn't have to be this way.
If you've not heard or seen Combi BEDi Parenting Station, it's time to keep it on your wish list. This handy and practical baby gear is designed with a simple but genuine intention – to make parenting more comfortable, convenient and conducive, especially for parents expecting a newborn.
We all know good quality sleep is important for every infant's development. But how do you get mini-me to nap when they're cranky? How do you help them sleep better in broad daylight?
Here's how Combi BEDi Parenting Station unique features come into play.
Manual Swinging Function: Puts baby to sleep in a wink
Turn this function on to activate a gently swinging motion, and watch your baby go to sleep without any fuss. This means less time spent on comforting and calming the baby and more time for mummy to catch up on house chores or take that much-needed break.
"Sleep Shell" Large Canopy: Say goodbye to harsh daylight
Except for the occasional tummy time, our babies are always lying on their back, facing upwards. The indoor light from homes or hot rays from the sun may be too glaring for their eyes, making it difficult to fall asleep.
With Combi BEDi's special "Sleep Shell" canopy cover, you can block indoor or outdoor UV and adjust it to the ideal darkness you want for your little bub, so he or she can have a good sleep anytime, anywhere.
It's designed to shield your baby's eyes from any harsh light, creating a dim and more conducive environment to sleep in.
Silent 4 Swivel Wheels: Baby is never out of your sight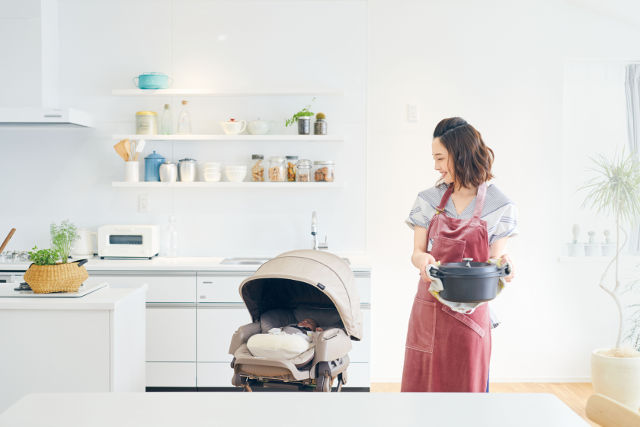 Even if you have to do chores at home, or need to go to the toilet, you can move BEDi Parenting Station to where you want it to be, so your baby is never out of your sight.
The rubber wheels allow you to move it around the house comfortably. Once you've decided on where you want it to be, simply lock the wheels to keep it firmly in place.
Reversible Dacco Plus Seat Cushion: Soft to touch and easy to clean
Combi Dacco Plus seat cushion is soft to touch and made to cradle your baby in the most relaxed and cosy position. Worried about how you're going to clean the soft cushion seat when it gets dirtied with pee, poo or milk spills – don't be.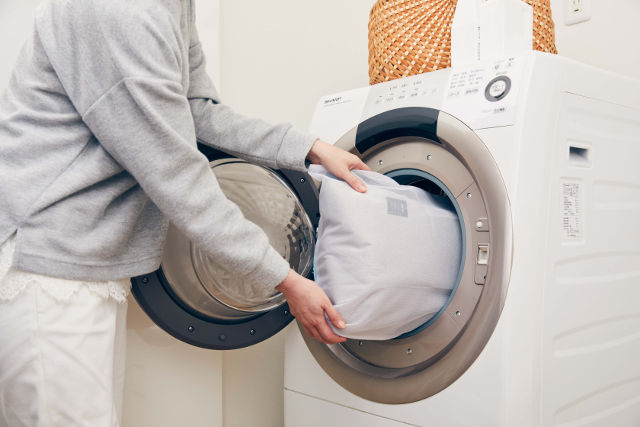 The Dacco Plus cushion sheets are water repellent and the covers and cushions can be removed easily. Best of all, they are machine-washable! To clean the inner plastic body of the parenting station, all you need is a piece of damp cloth.
Multifunctional and Long Usage
Combi BEDi Parenting Station can be used in not one but four ways! It acts as 1) a day bed 2) a diaper or change table, 3) a swing bed and 4) a baby high chair.
At 0 to 6 months old, the day-bed and swing bed mode is most ideal and will be used most. If you need to change your baby's nappy, simply adjust the height and watch it transform into diaper table.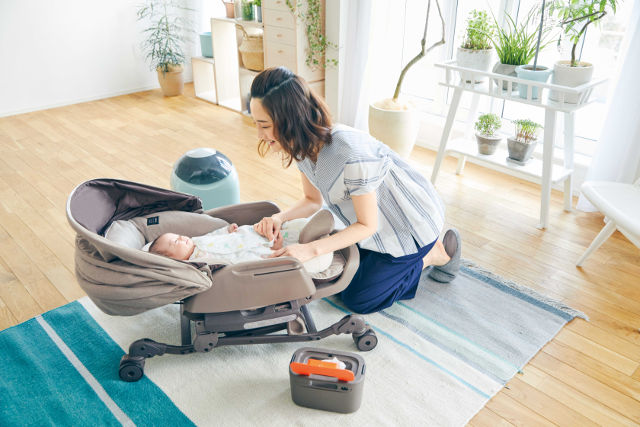 As the baby grows older and starts to eat on solids, change the position into the high chair mode and place the food tray during their mealtimes. Long-lasting and designed to grow with your child from birth to 4 years old, it's a great investment piece for yourself and your child.
If you'd like more flexibility around the house and good quality sleep for your baby, Combi BEDi Parenting Station is a great tool to assist you in your day-to-day activities, especially if you're alone at home and the main sole caregiver of your baby.
This multiple-purpose unit not only helps ease your parenting duties, but it also benefits your baby by helping them to sleep better, supporting their growth and development.
Where to buy: Get your own Combi BEDi Parenting Station set online at Lazada or Shopee.
For more information on Combi products, visit Combi Singapore Facebook or www.combi.com.sg.
Founded in 1957, Combi has been manufacturing baby products for over 60 years. Combi's mission is to be your helping hands, assisting parents in bringing up their babies by developing and providing quality products and services.
This post is brought to you by Combi Singapore.
* * * * *
Like what you see here? Get parenting tips and stories straight to your inbox! Join our mailing list here.
Want to be heard 👂 and seen 👀 by over 100,000 parents in Singapore? We can help! Leave your contact here and we'll be in touch.