As we mark the 200th anniversary of Sir Stamford Raffles' arrival in Singapore, we also look at our time leading up to, and beyond 1819.
Singapore's history is richer and more diverse than we imagine, and understanding our place in the past helps to chart our future together. You are invited to join a journey of discovery from Singapore to Singaporean.
Note: All details are correct as at the time of publishing. Readers are advised to check with the various event organisers for the most updated schedules.
Here are some events to expect for Singapore Bicentennial 2019.
#1 New World, New Life Exhibition


To commemorate the Singapore Bicentennial, the Singapore Federation of Chinese Clan Associations is showcasing this exhibition as part of its Unsung Heroes series of events that pays tribute to our nation's forefathers.
Date: 19 November 2018 – 28 April 2019
Time: 11.30am – 6pm
Venue: Singapore Chinese Cultural Centre
*************************************
#2 Light to Night Festival 2019: The Bicentennial Edition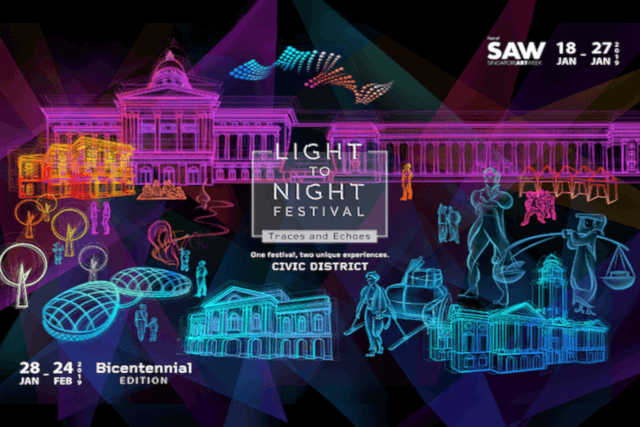 This festival reflects on Singapore's journey and examines key moments in our 700-year history through memories and stories found in the Civic District – the site where Singapore's history, architecture and cultural heritage began.
Date: 28 January to 24 February 2019
Time: 5pm – midnight
Venue: Civic District
For more information, visit Light to Night Festival
*************************************
#3 i Light Singapore – Bicentennial Edition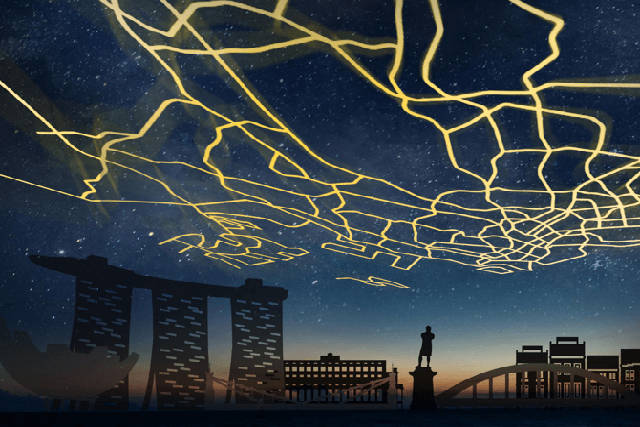 The 2019 special edition entitled i Light Singapore: Bridges of Time will extend beyond the Marina Bay waterfront to the Civic District and Singapore River. It features interactive light art installations from around the world.
Date: 28 January to 24 February 2019
Time: 7.30pm to 11pm daily with extended hours to 12am on Fridays and Saturdays
Venue: Marina Bay waterfront, Civic District and Singapore River.
For more information, visit i Light Singapore – Bicentennial Edition
*************************************
#4 River Hongbao 2019


An extravaganza of lights, sights and sounds to usher in the Lunar New Year, the 2019 edition of River Hongbao will see the Singapore Bicentennial reflected in its themes.
Date: 3 to 10 February 2019
Time: 2pm – 11pm Daily
Venue: The Float@Marina Bay
For more information, visit River Hongbao 2019
*************************************




#5 Chingay Parade Singapore 2019


As Asia's largest street performance and float parade, Chingay 2019 will not only showcase the dynamism of Singapore's multicultural society, but feature themes of the Singapore Bicentennial.
Date: 15 to 16 February 2019
Time: Carnival Opens From 3.30pm, Pre Parade From 7pm, Parade From 8pm – 10pm
Venue: F1 Pit Building
For more information, visit Chingay Parade Singapore 2019
*************************************
#6 Singapore Heritage Festival
An island-wide celebration of Singapore's heritage and culture, this festival features heritage trails, tours, open houses and performances in various locations and precincts around Singapore. As a nod to the Singapore Bicentennial, the Singapore Heritage Festival will collaborate with the Singapore Bicentennial Office to launch a series of projection installations titled Find Your Place in History – City Centre Edition.
Date: 9 to 23 March 2019
Venue: Various locations
*************************************
#7 Istana Open House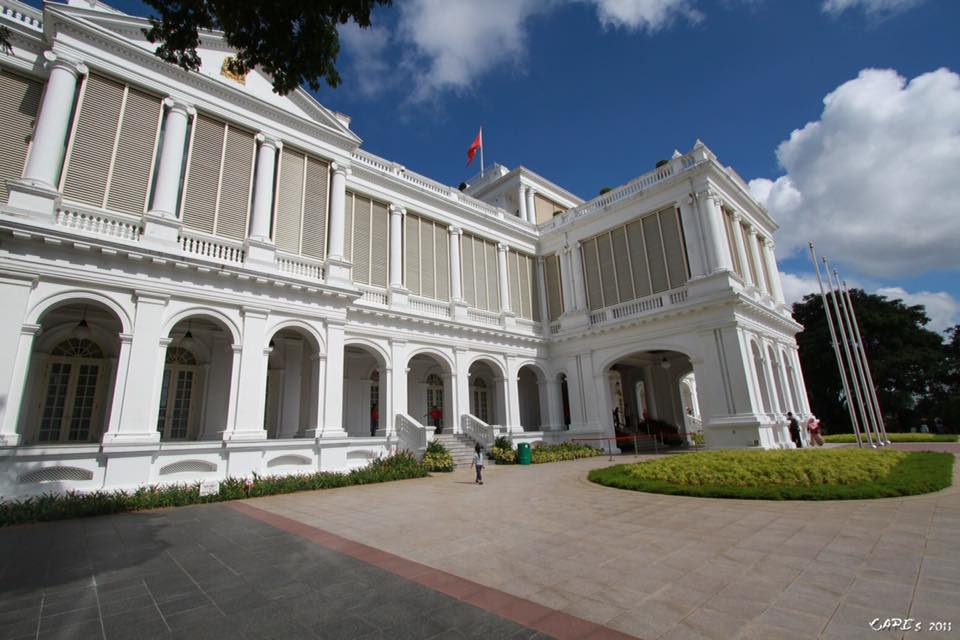 Step onto the hallowed grounds of the Istana on Hari Raya for a special Open House in conjunction with the Singapore Bicentennial. Tuck into forgotten dishes of the past in our food heritage showcase. Be immersed in various performances from local schools. Or explore a slew of activities organised by our community associations.
Date: 5 June 2019
Time: 8.30am – 6pm
Venue: The Istana
For more information, visit Istana Open House
For more information about Singapore Bicentennial 2019, visit here.
*************************************
#8 Singapore Food Festival


A celebration of local culinary tradition, dining culture, innovation and artistry, the annual Singapore Food Festival beckons die-hard gourmands to savour Singapore in every bite with a sumptuous medley of gastronomic experiences over three weekends.
It's not just about great eats though. At this annual festival, you'll find a treasure trove of culinary experiences to expand your horizons, from food-inspired art and immersive workshops to insights and fresh new takes on local dishes. Whether you're a lover of Mod-Sin cuisine or an admirer of traditional flavours, the Singapore Food Festival is bound to sate your appetite.
Date: 12 to 28 July 2019
Time: Refer to post
Venue: Various locations
For more information, visit Singapore Food Festival.
*************************************
#9 Eurasian Festival 2019


Learn more about our Eurasian culture and history through dance, food, and music. The festival aims to celebrate the progress of the Eurasian Association over the last 100 years, and how it has improved the lives of Eurasians through education and welfare. It also celebrates the contributions of Eurasians to nation-building.
Come down and experience the Eurasian culture with activities for all ages! Some highlights include performances from performances from Eurasian musicians, traditional kampong games, a Kodrah Kristang booth, our cultural exhibition where you can learn more about the pioneer Eurasians who played a pivotal role in Singapore's growth and as well as present-day Eurasians who continue to bring pride and glory to the community and of course, enjoy Eurasian food!
Date: 27 July 2019
Time: 2pm – 6pm
Venue: Our Tampines Hub
For more information, visit Eurasian Festival 2019.
For more information about Singapore Bicentennial 2019, visit here.
If you find this article useful, do click Like and Share at the bottom of the post, thank you.
Like what you see here? Get parenting tips and stories straight to your inbox! Join our mailing list here.