Chinese immigrants first set foot in Singapore in the early 1800s, establishing a community, and eventually becoming the ethnic majority of Singapore.
However, if you were to ask our children (or sometimes even us parents) today about the significance of the mid-autumn and dumpling festivals, many would not be aware of the history behind these and other Chinese traditions.
⇒ Related Read: Where to Buy Rice Dumplings in Singapore
From 2 – 10 November 2019, the Sun Yat Sen Nanyang Memorial Hall presents families with an opportunity to reconnect with their roots and celebrate Singapore's rich Chinese arts, literary and heritage scene at Wan Qing CultureFest 2019.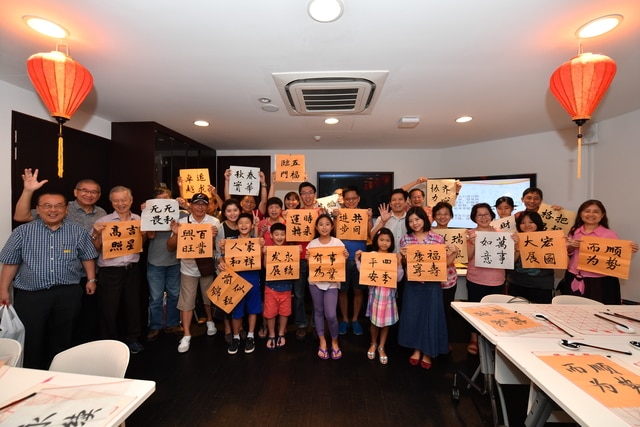 Wan Qing CultureFest 2019 is a two-weekend festival where we can immerse ourselves in Chinese culture by experiencing traditional crafts and performing arts, and understand how different cultures can co-exist in harmony in our multi-ethnic country. This year's festival will feature four key pillars of cultural heritage – Social Practices, Food Heritage, Performing Arts, and Oral Traditions and Expressions.
Here is a list of exciting family activities you can look forward to:
1. Engage your kids in a Heritage Hunt
Children learn best via hands-on activities, and the Heritage Hunt provides six fun and experiential learning stations for our kids to understand different facets of the Chinese culture.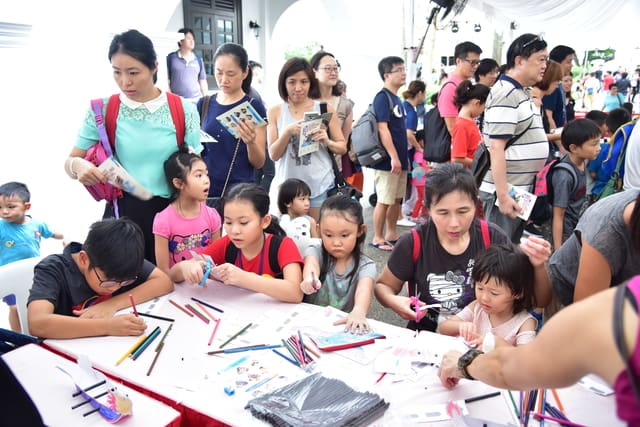 At the stations, families will have to fulfil tasks such as completing puzzles, playing charades and matching images with descriptor cards in order to win a mystery prize!
Date: 2, 3, 9 and 10 November 2019
Time: 11am – 7pm
Location: Level 1 and 2 Galleries, Sun Yat Sen Nanyang Memorial Hall
2. Experience a different interactive station every weekend
Over the weekends from 2 – 10 November 2019, the Wan Qing CultureFest 2019 has a different interactive station on each day! Plan your visit based on the interactive station that interests your family the most, and come again the next day for a different experience.
On 2 November 2019, enjoy activities that focus on social practices, rituals and festive events:
– Through the Years: Celebrating Chinese Wedding Customs
Embark on a journey through time as you visit each activity station and participate in games and other fun activities to discover the symbolism behind each aspect of a traditional Chinese wedding! Discover the different facets of the wedding through experiencing the customs and rituals first hand – from the early betrothal stages to the final step of An Chuang.
Time: 11.00am – 6.00pm
– Aromatic Tea Appreciation
Ever wondered why Chinese weddings always include a tea ceremony? Learn more about its symbolism and significance in Chinese culture, while cultivating the art of tea appreciation as you enjoy freshly-brewed tea at the tasting station presented by Camellia Tea Bar.
Time: 12.00pm – 3.00pm
---
On 3 November 2019, look forward to activities centred around Singapore's food heritage:
– A Taste of Local Culture: Nanyang Coffee & Singapore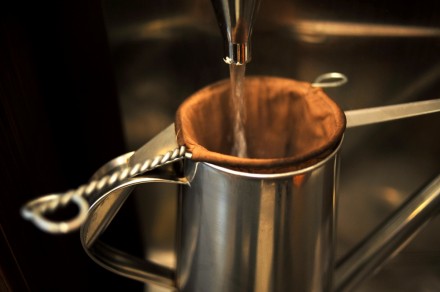 Discover the history and origins behind Singapore's well-known Nanyang coffee or 'kopi'. Visitors can look forward to recreating this at home, by learning how to brew their own cup of traditional coffee at a live 'kopitiam'.
Time: 11.00am – 6.00pm
– Heritage Kueh Soap Crafting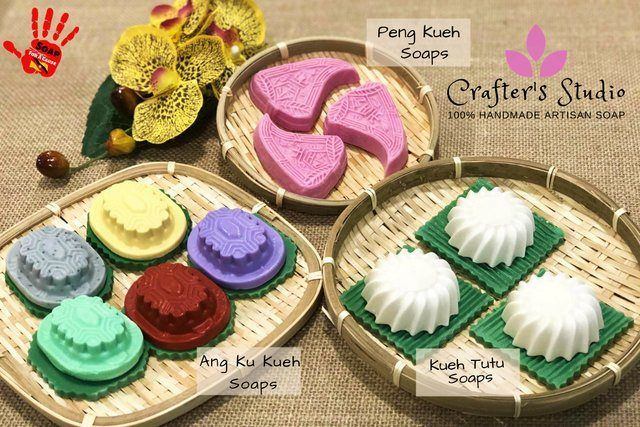 When it comes to kueh, there's a different colour and type for every occasion in Singapore. We have kueh as breakfast staples (soon kueh and chwee kueh), mid-day snacks (kueh tutu) and as auspicious treats (ang ku kueh). Learn more about Singapore's kueh culture and watch artisans from Crafter's Studio transform soap into realistic and yummy looking kueh in this soap-crafting demonstration!
Time: 12.00pm – 1.30pm; 4.30pm – 6.00pm
---
On 9 November 2019, explore activities relating to the performing arts in Singapore.
– Auspicious Tidings: Art of Lion Dance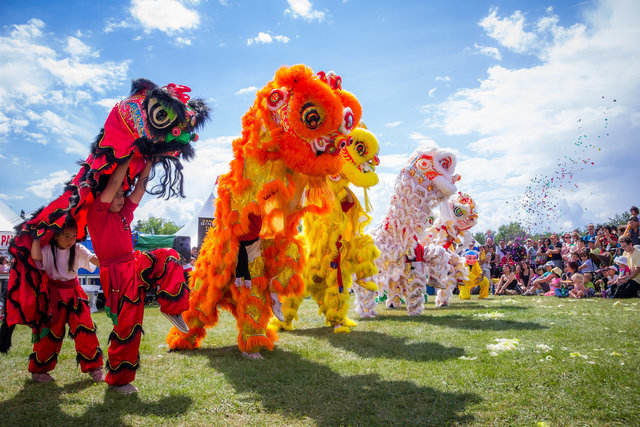 Lion dance is a form of traditional Chinese dance that is performed during festive occasions as they are believed to be bearers of good luck.
At this station, uncover the history of lion dance and learn about the art behind a lion dance costume design. Your family can also catch a lion dance performance later on in the evening to see what they've learnt coming to life!
Time: 11.00am – 6.00pm
– Sights & Sounds of Chinese Opera
Chinese opera, more commonly known as wayang, used to be one of Singapore's most popular mass entertainment. In this interactive session, you get to learn more about this enthralling art form and its different styles. Watch a live demonstration of Chinese street opera presented by Kong's Chinese Opera and try on the elaborate opera costumes and make-up!
Time: 4.30pm – 6.00pm
---
On the final day (10 November) of Wan Qing CultureFest 2019, delve into fun activities focusing on oral traditions and expressions.
– Lai ah Lai: Learning about Dialects
Dialects keep our culture and language alive. In this interactive session, you and your family can reconnect with your heritage and learn more about the Hokkien, Cantonese, Teochew, Hakka and Hainanese dialect groups, as well as seeing who can guess which dialect group famous Singaporean figures belonged to. There will also be teachers, so seize this chance to pick up some basic phrases in dialect to use at home with your Ah Gong and Ah Ma and watch them smile!
Time: 11.00am – 6.00pm
3. DIY activities to bring a part of Chinese culture home
The Wan Qing CultureFest is lined up with a unique variety of DIY activities that your family can participate in over the two weekends.
2 November 2019 (Saturday)
– Chinese Paper Cutting
You often see red paper cuttings with the character 'xi' (double happiness) plastered on betrothal gifts as they are viewed as symbols of prosperity and abundance, while patterns of dolls, gourds and lotus signify wishes for children. Get to create your very own paper cut at this interactive craft booth!
Time: 12.00pm – 3.00pm
– Design Your Own Ang Pow!
We all love receiving Ang Pows, but have you ever wondered why money was gifted in these delightful red packets? Discover its symbolism while you design your own auspicious red packet at this craft station.
Time: 3:30pm – 6:30pm
---
3 November 2019 (Sunday)
– Make Your Own Malt Candy & Kacang Puteh
You can now relive the good old days when malt candy and kacang puteh were readily available on the streets! Learn how to make your own mai ya tang (malt candy) and how to fold a kacang puteh paper cone while feasting on these DIY treats.
---
9 November 2019 (Saturday)
– DIY Chinese Opera Mask
If you're interested in Chinese opera, you can now learn to make your own colourful masks used in Chinese opera performances. Learn about the special meanings behind each mask – opera characters wearing red masks typically embody heroism and loyalty, while characters wearing yellow masks are deemed to be treacherous and sly.
4. Balestier Heritage Trail
Wan Qing CultureFest 2019 offers guided tours of the Balestier Heritage Trail to uncover the rich history and 1800s origins of Balestier.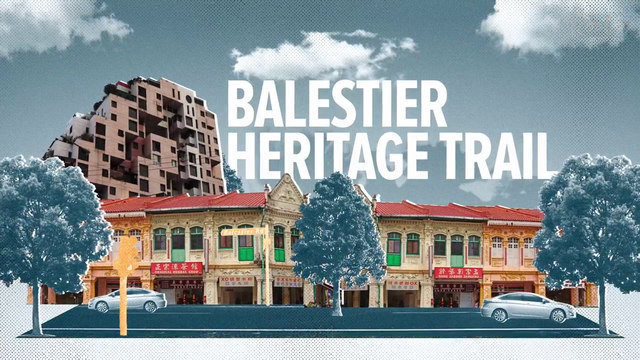 From landmarks like the Maha Sasanaramsi Burmese Buddhist Temple to heritage stops such as Lam Yeo Coffee Powder Factory, delve into the architectural and cultural developments of Balestier and explore these places and their unknown stories.
Date: 2, 3, 9 and 10 November 2019
Time: 10.30am – 12.00pm
Admission: $5.00
5. Special Exhibition and Guided Tours: "From Brush to Lens: Early Chinese Photography Studios in Singapore"
In conjunction with this year's bicentennial commemoration, "From Brush to Lens: Early Chinese Photography Studios in Singapore" is a special exhibition showcasing the journey of a skilled Chinese immigrant struggling to earn his place during the colonial era. Discover how the migration of Chinese artisans and professionals like him led to the rise of photography studios in the region. There will also be guided tours for the history behind these early Chinese photography studios in Singapore on specific days, so keep an eye out for those!
Exhibition:
Date: 2 November 2019
Time: 6.30pm – 7.30pm
Guided tours:
Date: 2, 3, 9, 10 November 2019
Time: 10.30am – 11.30am (Chinese); 1.30pm – 2.30pm (English)
Other noteworthy events include stories for children, workshops on shadow puppetry and Chinese calligraphy, evening concerts featuring Chinese Street Opera, Taiwanese Hakka band San Geu Tai, local budding musicians and guided tours of the permanent exhibitions at the Sun Yat Sen Nanyang Memorial Hall galleries.
Plan your visit to Wan Qing CultureFest 2019 today!
The Sun Yat Sen Nanyang Memorial Hall is a national monument and heritage institution managed under the National Heritage Board. The refurbished museum traces Dr. Sun Yat Sen's revolutionary activities in Southeast Asia, the contributions of the Singapore Chinese to the 1911 Revolution, as well as the impact of the revolution on Singapore and the Chinese community in Singapore.
This post is brought to you by National Heritage Board and Sun Yat Sen Nanyang Memorial Hall.
Photos by Sun Yat Sen Nanyang Memorial Hall. Text by Julia Chan.
Like what you see here? Get parenting tips and stories straight to your inbox! Join our mailing list here.
Want to be heard 👂 and seen 👀 by over 100,000 parents in Singapore? We can help! Leave your contact here and we'll be in touch.