This February, look forward to celebrating the Lunar New Year and Valentine's Day! If you're visiting during Chinese New Year or heading out for a special dinner with your loved one, remember to wash your hands and observe good hygiene habits. Let's keep safe and healthy as we celebrate with our family and friends this festive period!
Here is a compilation of new and interesting highlights happening in Singapore for February 2021 – do check back regularly as we'll be constantly updating this list.
1. Build Your Child's Creative Confidence With Tinkerer Box!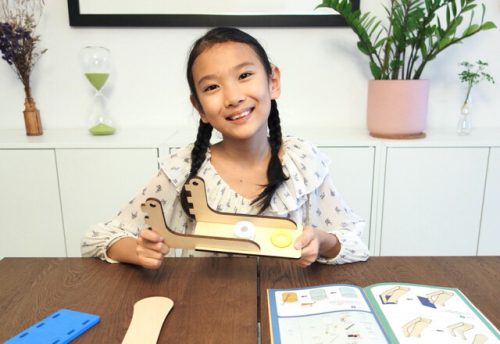 Designed by educators and tested by kids, each Tinkerer Box includes a learning magazine, an easy-to-follow instruction booklet and high-quality materials for Science, Engineering and Arts projects that are fun and engaging. It's everything your child needs for hours of creative, hands-on building, making and playing!
For more information, visit Tinkerer Box Science Kits.
*******************************
Essential life skills such as determination, independence and a passion for learning are imparted to each student, enabling them to overcome obstacles in school and beyond. Offering Math, English and Chinese programmes across over 80 centres in Singapore, sign up on kumon.sg by 21 March 2021 to enjoy 50% off registration fee.
For more information, visit Kumon Enrolment Promotion.
*******************************
3. ICR Academy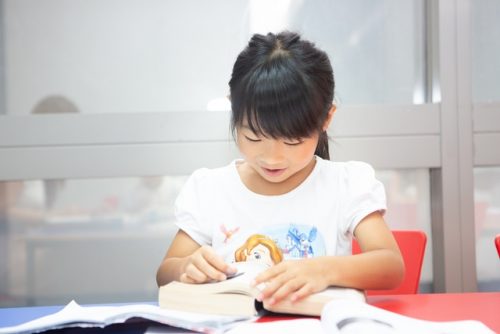 With the Covid-19 pandemic disrupting how students learn, I Can Read Online was launched to help students learn remotely across Asia. In the event students are unable to attend a physical replacement lesson, the I Can Read Online website enables students to engage with their lesson content from home with videos to support their learning.
For more information, visit How to Prepare for PSLE English.
*******************************
4. Chengzhu Mandarin Centre is coming to Forum
The combination of our dedicated teaching team, quality established curriculum and joyful, holistic learning environment, ensures that children build strong Mandarin language skills and develop a respectful understanding of Chinese culture.
Your child's Mandarin journey starts here with our early learning programmes that build strong foundations for listening, speaking, reading and writing.
Beat the waiting list by pre-registering your interest today. For more information, visit Chengzhu @ Orchard.
*******************************
5. Track Your Child's Progress Using the Kaizen Parent
Ever wondered how you could more efficiently help your child in his/her revision? With Kaizen, you can identify your child's strengths and weaknesses at a glance! Enter their assignment and test results into Kaizen and we will provide the insights, allowing you to help your child focus on areas for improvement.
Give your child the edge today. Sign up now at www.thekaizenparent.com
*************************************
6. The Eton Academy
The Eton Academy is a subsidiary of EtonHouse offering English and Math enrichment for Nursery 2 to Primary 2 children. Guided by EtonHouse's 25 years experience in education, The Eton Academy is well-positioned to offer quality enrichment programmes that will help your child explore, embrace and enjoy learning.
At The Eton Academy, we believe we can do enrichment—differently. We believe that learning is driven by a powerful sense of curiosity and have crafted our curriculum to nurture that innate curiosity in each learner, whilst being in close alignment with MOE syllabus. Join a trial class to find out more!
*******************************
7. Redeem Free Money Talks Kit
Childhood financial education campaign Money Talks invites parents to discover its latest resource: the Money Talks Kit! Produced alongside experts from the Institute for Financial Literacy (IFL), highlights of the kit include a handy deck of Conversation Kickstarter Cards and other fun activity sheets to make weekly money-related conversations an easy affair. A digital version is also available.
Money Talks aims to inspire parents in Singapore to invest early into their child's financial learning and build healthy money management habits that will serve them for life. Redeem a kit for free and explore more useful content here!
*******************************
8. The Curiosity Shop on LAZADA
Tailored to meet the MOE Science Syllabus, the Let's Explore Kits are designed for primary school students to explore science in a fun way and acquire new scientific skills to study the world around them. From learning about electricity and circuits to discovering the nature of air, forces and shadow, these experimental Kits adopt an inquiry-based approach to learning science, which is central to the framework of the science curriculum in Singapore.
Purchase our specially designed Let's Explore Kits from the comfort of your home. Check out and follow our online store on LAZADA today!
*******************************
9. All Walks of Love Exhibition
What is love? Find, and 'gram, your answers to this timeless question at the visually-stunning All Walks of Love exhibition! Jump on a life-sized see-saw and recall your fond playground memories with classmates, or ask your date "want to stead?" against a romantic backdrop. Embark on our journey through the key milestones in our lives, discover how love plays a part in Chinese Singaporean culture from the cradle into adulthood.
Date: Now to 28 February 2021
Time: 10am – 8pm, per hour entry, last entry at 7pm
Ticket price: $10 per ticket via SISTIC
Venue: SCCC Creative Box, Level 6
*Enjoy 1-for-1 tickets with the ongoing CNY promotion! Valid from 3 February to 28 February.
*******************************
10. Money-smart Parenting – Free Online Webinar

Everyone wants their child to reach success, but what's the point if they aren't able to manage the wealth that comes with it? Childhood financial education campaign Money Talks and social enterprise FinCARE join hands to equip parents with much-needed knowledge and skills to nurture children's financial literacy in the new decade. Look forward to receiving free resource packs crafted for parents with children aged 6 to 12 that aim to make weekly financial education an easy affair.
Date: 27 February 2021
Time: 10am – 11.30am
Register at money-talks.sg/events.
*******************************
11. Chingay Parade Singapore 2021 (Digital)
The highly anticipated annual Chingay Parade will return in its 49th edition. It will showcase a blend of old and new cultural performances, traditional and emerging art forms, but presented as a digital experience for the first time.
Themed 'Light of Hope' – Singapore's first digital Chingay will be aired live on television, online and social media channels on 20 February 2021, 8pm – 9pm. In its new digital format, audiences will now be able to tune in from anywhere and everywhere for the first time in 49 years.
For more information, visit Chingay Parade Singapore 2021 (Digital).
*******************************
12. Come experience the "Wallpaper Library" at Marina One!
NLB and Marina One have set up a "wallpaper library" as part of an outreach to bring the library experience to readers, offline and online. In Marina One unit #B2-59, its walls are covered with over 100 featured titles of various genres which are provided by NLB. Each title is accompanied by a QR code that invites people to borrow the books via the NLB mobile app at their own convenience.
*******************************
Note: All details are correct as at the time of publishing. While every effort has been made to ensure the accuracy and completeness of the information, no guarantee is given nor responsibility is taken for errors or omissions in the compilation. Readers are advised to check with the respective event organisers for the most updated schedules, venues and details.
---
CHINESE NEW YEAR 2021
We have compiled a list of Where to go during Chinese New Year 2021, especially for our readers. Click on the image to read more.
* * * * *
Like what you see here? Get parenting tips and stories straight to your inbox! Join our mailing list here.
Want to be heard 👂 and seen 👀 by over 100,000 parents in Singapore? We can help! Leave your contact here and we'll be in touch.