Date: 12 February – 6 March 2022 (Weekends)
Time: Various timeslots
Venue: Various venues
Admission fees: Varies
Travel back in time to the Fall of Singapore in 1942, as the National Heritage Board's (NHB) annual Battle for Singapore returns with an immersive series of related activities and programmes in commemoration of the 80th anniversary of the Fall of Singapore by the Japanese and the largest British surrender in history.
From 12 February to 6 March 2022, Battle for Singapore 2022 will excite history buffs with a plethora of new additions such as special access tours to lesser-known sites that hold historical significance in our nation's World War II (WWII) history. Participants can explore WWII sites such as 179 Piccadilly (Former Station Headquarters of Royal Air Force Seletar), Old Changi Hospital and Dempsey Hill, where vestiges of the war remain hidden in plain sight amid the ever-modernising Singapore landscape. Pay a visit to the NHB's Museum Roundtable (MR) members such as Changi Chapel & Museum, Reflections at Bukit Chandu, and Former Ford Factory to discover the stories of WWII and how our forefathers exemplified tenacity and resilience in the face of adversity.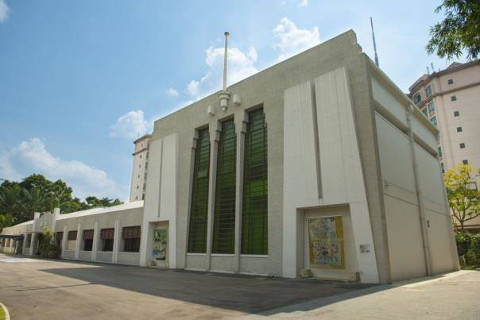 Mr Gerald Wee, Director of International & Museum Relations, NHB, said: "This year's edition of Battle for Singapore is exceptionally significant – it marks eight decades since the tumultuous period in our nation's history, which all the more emphasises the need for Singapore's WWII history to be revisited even as our nation moves forward with the times. Our war history plays an integral part in shaping our national identity and resilience, and continues to influence our local heritage, culture and traditions. Through Battle for Singapore 2022, we hope to provide Singaporeans with the opportunity to reflect on how our nation came to be and how far we have come, while honouring the sacrifices of our nation's war heroes."
Battle for Singapore 2022 Programmes
The diverse programme line-up will consist of a total of more than 70 tour runs, programme sessions and activities offered by NHB in partnership with MR members, citizen historians and heritage enthusiasts. Some of the highlights of this year's Battle for Singapore include:
179 Piccadilly Tour (NEW)
A special access tour* of 179 Piccadilly, which was the former Station Headquarters and one of the earliest permanent buildings at Royal Air Force (RAF) Seletar. Learn more about Singapore's pre-war aviation history as well as the role of the RAF and the dynamics of airpower in the lead up to the Battle of Singapore.
*The site is presently closed to the public.
Note: A $10 charge applies for this tour.
---
Twinned Tour: Tour of Changi Chapel & Museum and Old Changi Hospital (NEW)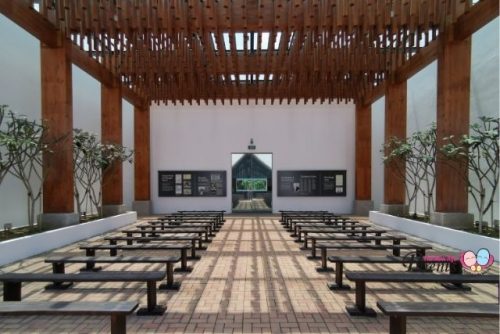 Explore both the Changi Chapel and Museum (CCM) and the Old Changi Hospital to revisit the story of WWII in Singapore and the experience of prisoners of war during the Japanese Occupation from 1942 to 1945.
Note: A $20 charge applies for this tour.
---
Twinned Tour: Battle of Pasir Panjang and Reflections at Bukit Chandu (NEW)
Explore both Reflections at Bukit Chandu (RBC) and key sights of Pasir Panjang and Kent Ridge, and find out more about the last stand of the Malay Regiment during World War II in Singapore, as well as the story of Bukit Chandu itself.
Note: A $20 charge applies for this tour.
---
WWII Walking Tour by Kwong Wai Shiu Hospital Heritage Gallery (NEW)
Take a guided walk from Lavender MRT to Kwong Wai Shiu Hospital to learn more about the lesser-known wartime stories of Jalan Besar, where a Sook Ching screening centre was located.
Note: A $5 charge applies for this tour. English tours will be conducted on 13, 20 February, while Mandarin tours will be conducted on 26 February and 5 March.
---
Dempsey Hill Tour (NEW)
Did you know that Dempsey Hill has a military history dating back to the mid-19th century? The grounds contain reminders of its much-storied military past, including that from WWII.
Join Jerome Lim, co-author of Secret Singapore, to find out more about the surprising secrets that some of the sites on Dempsey Hill hold.
Note: A $5 charge applies for this tour.
---
Alexandra Hospital Tour (NEW)
Take a guided walk in the historic campus of Alexandra Hospital and learn about the hospital's beginnings under the British colonial administration as well as its fate shortly before Singapore fell on 15 February 1945.
Note: A $5 charge applies for this tour.
---
WWII Japanese Administration in Singapore
This tour will introduce participants to the WWII history of some of the buildings in the Civic District such as today's National Gallery Singapore and the Fullerton Hotel, and the role they played in Japan's wartime administration of Southeast Asia. The tour will also shed light on several figures who shaped the lives of Singaporeans during the war, and how the Japanese planned to transform the city into a "nerve centre" of the Greater East Asia Co-Prosperity Sphere.
Note: A $5 charge applies for this tour.
---
[Talk] OKA9420 – Biological Warfare Unit in Singapore (NEW)
The Imperial Japanese Army operated a covert biological and chemical warfare research unit called Unit 731. Unbeknownst to many, Unit 731 had established a branch in Singapore – the OKA9420. In this talk, history researcher Lim Shao Bin will share more about the OKA9420, from its setup in May 1942 until early 1946.
Note: This talk will take place at The Salon, National Museum of Singapore.
---
[Webinar] Falling out of Memory: Often-forgotten Aspects of the Japanese Occupation (NEW)
In this webinar, Dr Clay Eaton will share his findings from the Japanese-language historical record, such as the fact that the military administration attempted to transform Singapore into the nerve centre of Japanese imperial rule in Southeast Asia, that it was heavily influenced by the occupation experience in China, and that a majority of its staffers were, in fact, civilians. These findings and more help us to see the deeper significance of events in Singapore in relation to WWII in Asia, and their relevance even after the British surrender.
Note: This webinar will take place on Microsoft Teams.
---
Curator Tours and Family-Friendly Activities at National Museum of Singapore, Changi Chapel & Museum, and Reflections at Bukit Chandu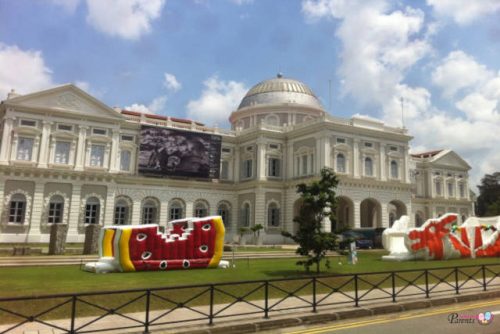 The National Museum of Singapore, Changi Chapel & Museum, and Reflections at Bukit Chandu will be organising a series of activities for both the young and old. Take part in exclusive curator tours and fun-filled family-friendly activities such as interactive storytelling sessions!
---
Facebook Activity: Battle for Singapore Hike-and-Seek (NEW)
Take part in this Hike-and-Seek activity to win a set of Museum Label merchandise! Beginning 12 February, eight missions will be posted progressively on the I Love Museums Facebook page. Solving each mission will uncover a site/location in Singapore related to our wartime past. To participate, simply leave the correct answer in the comment section of the respective mission post. Increase your chances of winning by sharing a picture of yourself at the correct site/location!
---
Follow I Love Museums on Facebook for updates and clues!
Members of the public may visit here for more information and to sign up for Battle for Singapore 2022 programmes. Registration for tours and programmes commences 10 February 2022, Thursday, at 10am, on a first-come first-served basis.
---
It's the weekend and are you looking for things / activities to do? Check out our weekly roundup of Things To Do This Weekend In Singapore.
* * * * *
Stay in touch! Subscribe to our Telegram here for our latest updates.
Like what you see here? Get parenting tips and stories straight to your inbox! Join our mailing list here.