As we approach February, families can look forward to a series of special activities and in-gallery experiences that explore Singapore's history and the brave heroes who fought for our country during the Fall of Singapore. With a shuttle service between these three museums, families can now have a historical day out visiting the sites of these World War Two interpretative centres.
If you are looking for new things to do over the month of February, keep a look out for the activities bound to excite families young and old!
Battle for Singapore Programmes 2023
Free shuttle service to NMS, CCM, and RBC
Available every Saturday and Sunday in February 2023
Various timings. Visit here to book your seats.
Every weekend in February, visitors can hop on a complimentary, one-way shuttle bus service from National Museum of Singapore (NMS) to either Changi Chapel & Museum (CCM) or Reflections at Bukit Chandu (RBC), to learn more about the stories of World War Two in Singapore.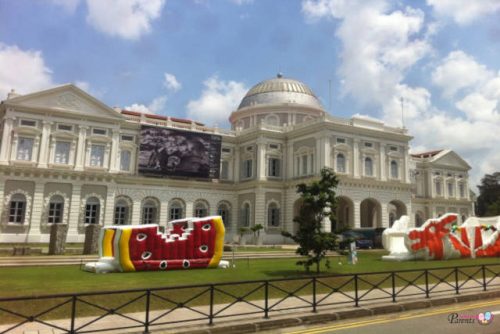 Look out for a copy of our World War Two-themed brochure and locate the artefacts featured at either CCM or RBC, to redeem a complimentary gift* from us!
*The complimentary gift is limited to the first 100 redemptions per week at each museum.
Redemption is on a first-come, first-served basis and while stock lasts.
Changi Chapel and Museum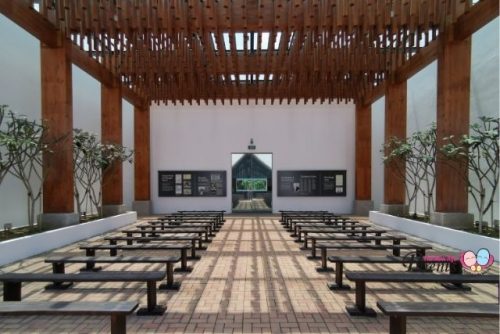 Larger-Than-Life: Poppies Art Installation by Local Artist Pei-Per Flower
Daily (except Mondays), 4 – 26 February | 10am – 5pm | Various locations within Changi Chapel and Museum
The red poppy is an enduring symbol of remembrance of the fallen who sacrificed their lives in military conflict. We invite you to reflect on the courage and resilience of those who interned in Changi Gaol during the Japanese Occupation in Singapore. As you learn about their stories, admire the larger-than-life poppies art installation decorated around Changi Chapel & Museum. The art installation is created by local artist, Pei Li, whose intricate and life-like paper flowers have adorned many spots around Singapore.
DIY Felt Poppies
Daily (except Mondays), 4 – 26 February | Permanent Gallery, Changi Chapel and Museum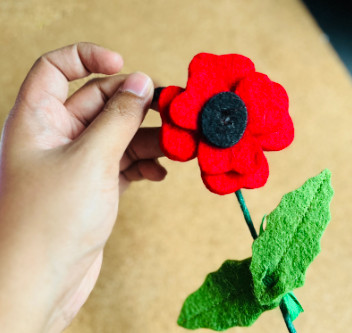 Complete your visit and make your own felt poppy flower at the last stop of the exhibition. Pen down your thoughts, attach it to the felt poppy and head to the green wall at the Chapel to 'plant' it. This is a drop-in activity. No pre-registration is required.
Special Twinned Tour of Changi Chapel and Museum and Eurasian Heritage Gallery
Saturday, 11 Feb | 2 sessions: 11am – 1pm and 2pm – 4pm | Meeting point: Eurasian Heritage Gallery
In this special tour, visit the Eurasian Heritage Gallery to find out more about the Eurasian community's experience during the Japanese Occupation, and how several heroes emerged from the trials and tribulations of war. Continue your experience at the Changi Chapel and Museum, where you will hear personal stories of prisoners of war in Singapore and their courage and resilience during World War Two.
This programme is supported by the Eurasian Heritage Gallery. $20 per pax. Register here.
Special Twinned Tour of Changi and Changi Chapel and Museum
Sunday, 12 Feb | 2 sessions: 9.30am – 12pm and 2pm – 4.30pm | Meeting point: Changi Chapel and Museum
Uncover stories of World War Two (WWII) in Singapore in this special twinned tour of Changi and the Changi Chapel and Museum.
The programme starts with a docent-led tour of the CCM where you will learn about the experiences of the POWs imprisoned at Changi. Then, explore Changi with Jerome Lim of The Long and Winding Road, uncovering the history of various structures and features, and the role they played during WWII.
$20 per pax. Register here. Recommended for ages 13 and up.
Reflections at Bukit Chandu
Outdoor Survival Skills: Surviving The Wild with Beyond Expeditions SG
Saturday, 11 Feb & Sunday, 12 Feb and Saturday, 25 Feb & Sunday, 26 Feb | Reflections at Bukit Chandu, Various Locations | Walk-ins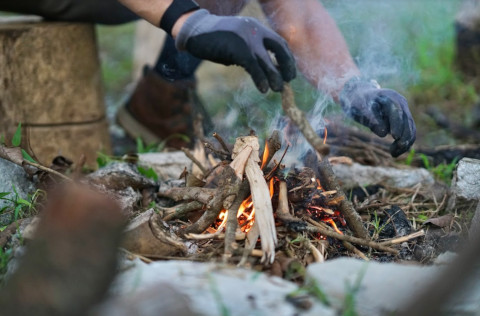 The rough terrain of the dense forest brought about unique challenges for military troops in this region during the war. In collaboration with the local outdoor adventure team, Beyond Expedition Singapore, join a series of activities and try your hands at some of the essential survival skills that would be useful in the wilderness. Sharpen your navigation skills, learn how to start a fire safely, pick up basic first aid skills and more! Complete all stations and bring home a mystery gift.
Members of the public may visit here for more information.
---
It's the weekend and are you looking for things / activities to do? Check out our weekly roundup of Things To Do This Weekend In Singapore.
* * * * *
Stay in touch! Subscribe to our Telegram here for our latest updates.
Like what you see here? Get parenting tips and stories straight to your inbox! Join our mailing list here.