Gardeners' Day Out (GDO) promises an entire day of gardening and lifestyle activities for everyone. Favourite highlights include a Gardeners' Market, Food Bazaar, free talks and demonstrations, free garden tours of HortPark and kids' activities like storytelling and handicrafts! (Note: Activities may differ for each month's Gardeners' Day Out.)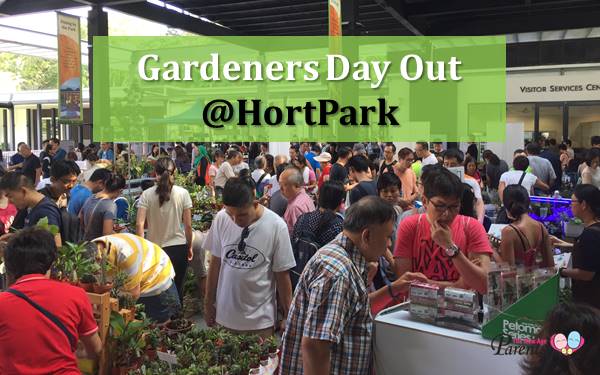 Programme Highlights
Highlights such as the Gardening and Food Bazaar and the NParks Pasir Panjang Nursery Plant Sales are mainstays in every Gardeners' Day Out.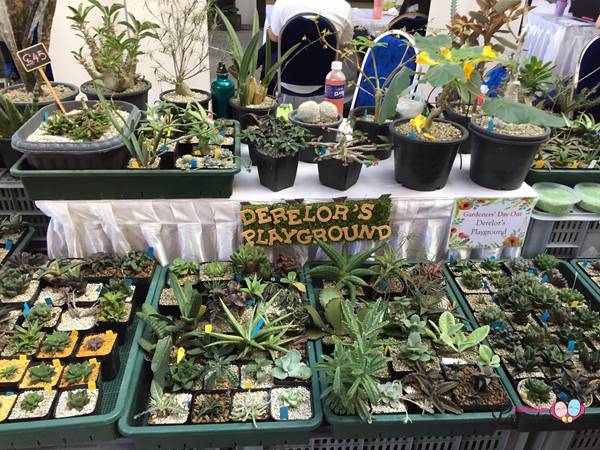 Family Activities
Take part in a series of creative and engaging activities suitable for families and the young ones at Gardeners' Day Out.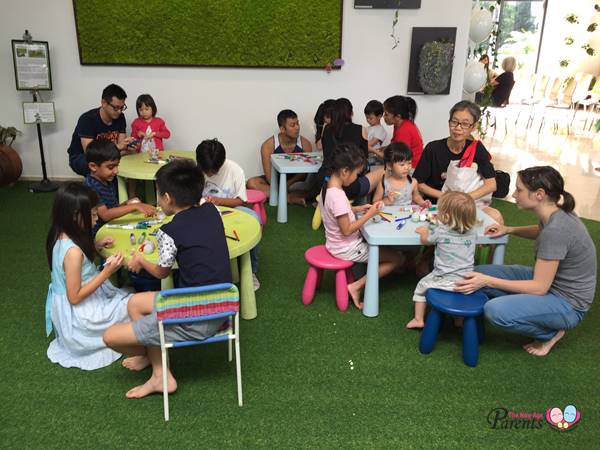 Talks and Demonstrations
Join us for the free talks and demonstrations at Gardeners' Day Out spanning topics such as gardening, floral and garden design, handicrafts and lots more.
Workshops* & Tours
Join us for hands-on fun in the workshops at Gardeners' Day Out spanning topics such as gardening, floral arrangements, arts and crafts and lots more.
Sign up for our free garden tour at HortPark during Gardeners' Day Out and visit our various theme gardens. Each tour will take about 45 minutes to 1 hour.
---
Gardeners Day out 2021
You can now participate in the comfort of your own home, with online activities such as talks and demonstrations by experts, video tutorials of kids' activities involving handicrafts and promotions offered.
On site, there are workshops and free guided tours in HortPark (with safe management measures). Check this page for monthly updates to our programme and schedule.
The next Gardeners' Day Out GDO will be held on this date:
Date: 16 January 2021
Time: See below
Venue: HortPark
Admission: Free
For more information, visit here.
*******************************
Gardening Spotlight
Webinar (via Zoom)
Sustainable Practices for your Home Garden: Crop Rotation by Jacky Loy
Tired of always relying on chemicals sprays and amendments to revive your soil? This talk Introduces crop rotation, the natural and substance-free gardening practice that controls plant pests and diseases without harming our environment. Join this talk by Jacky Loy as he shares the benefits of crop rotation, and simple plant-selection tips that will surely aid your edibles gardening.
Date: 16 Jan 2020, Saturday
Time: 10am – 11am on Zoom
Registration for this talk is full
Online Demonstration
1. Be My Valentine! Floral Arrangement by Pearl Ho
Follow our new floral arrangement series by Pearl Ho in 2021 every Gardeners' Day Out. In the first edition on NParksSG YouTube, inspired by the season of Love, learn how to do a heart-shaped arrangement to impress your significant other.
Watch the video on 16 Jan 2021, on NParksSG YouTube.
2. Plant Nutrition 101 by Rake Spade
Ever wondered why your plants are not thriving as they were before you first acquired them? Join Ithiel and Julian from Rake Spade as they equip you with foundational plant nutrition and fertilization know-hows to troubleshoot common houseplant deficiencies!
Look out for the link to the video on 16 Jan 2021.
Kids' Activities
Planning to stay at home with your kids over the weekend? Why not try your hands at some simple activities using plant materials to engage them and cultivate their interest in crafts and gardening!
1. Plant Hearts (via NParksSG YouTube)
It is the season of love! Let your little ones DIY a little heart ornament to express their love for their family.
Watch the video on 16 Jan 2021, on NParksSG YouTube.
2. Sensory Plate (via NParksSG YouTube)
Turn sensory play with your kids into a session using edibles! Dried corn, beans and leaves are easily sourced, and makes great and safe materials for artwork!
Watch the video on 16 Jan 2021, on NParksSG YouTube.
Gardening Promotions Directory
Here are promotions offered by some merchants and hobbyists. Check out the list here to get your gardening-related materials!
Guided Tours
Sign up for our guided tours below. Each guided tour is limited to 20 pax per session, while slots last.
Registration for all guided tours has closed.
---
It's the weekend and are you looking for things / activities to do? Check out our weekly roundup of Things To Do This Weekend In Singapore.
* * * * *
Stay in touch! Subscribe to our Telegram here for our latest updates.
Like what you see here? Get parenting tips and stories straight to your inbox! Join our mailing list here.