LCentral was recently voted the best Premier English Centre by the readers and editors of The New Age Parents. Starting in 2008, LCentral has grown from strength to strength, with 14 outlets in 14 years of operation. This is a challenging feat, considering the multitude of enrichment centres in Singapore. So how did one English language centre meet and exceed the demands of its growing pool of children and parents to be the Best Premier English Centre today?
We spoke with the Head of Curriculum, Mr David Rollings, to learn more about the LCentral 360 pedagogy. With over 16 years of experience in education, David sheds light on the art and science of learning and how this interactive, immersive, and interesting method has proven to be impactful for learners.
Proprietary 360 Teaching Method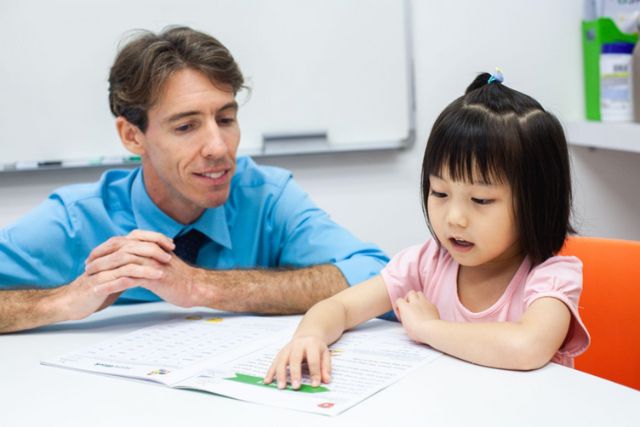 "Starting with the students in mind, we put ourselves in the place of the learners and have all these questions we want to answer."
Answering questions like what is the best way for a child to learn, what is the best place for a child to learn, and how to incorporate technology has led LCentral to put together this impactful programme. The innovative pedagogy is student-centric, driven by research in education and psychology, and uses technology to enhance children's learning experiences. It is so all-encompassing that it even looks at details of classroom design to create the most conducive and comfortable learning environment for the children.
As parents, we hear a lot about learning through phonics. During the interview, David explained the other crucial part of learning the English language – Phonemic Awareness. They are complementary parts that work together to form the English language we speak. Phonemic awareness is the fundamental ability to identify, use, and blend the 44 individual sounds to create the spoken language. Our brain efficiently processes speech as a bundle of sounds rather than a string of isolated sounds, which is why we are less aware of it.
Research shows that phonological awareness is a good predictor of reading mastery. And at LCentral, it is part of the curriculum to cultivate awareness of these basic building sound blocks so that children can effectively use phonics and phonemics to read. Furthermore, when children understand these fundamental principles, learning how to spell will be easier, with less reliance on rote memorisation. By virtue of LCentral's teaching approach, younger children who learn to read also develop spelling skills.
Constant Strive for Excellence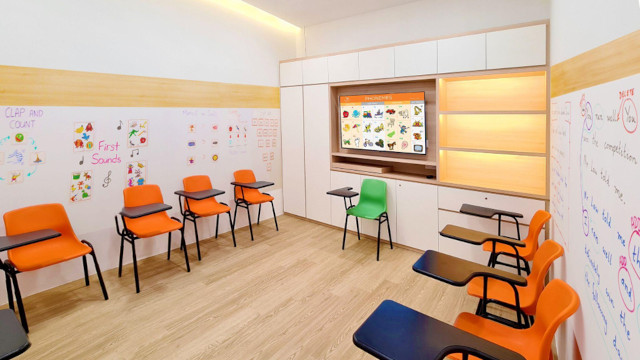 "It is a state of mind; it is how we think about everything we do."
David attributes the key reason for being the Best Premier English Centre to their constant strive for excellence. In that, the focus is on making an impact on children and their learning by creating the best learning experience for them.
To support that, the constant strive for excellence can never end. It is this value that guides everything they do, from keeping abreast with research to ensuring that teachers are well-trained and disciplined, from having professional and attentive customer service to the specially designed learning space.
Innovation is a necessary ingredient to reach for excellence. And that means staying on top of technology and research, being willing to try and learn new things, and most importantly, being willing to adapt.
Meeting Children Where They Are
"Look at each child as an individual."
Having a deep understanding of children and neuroscience allows LCentral to design the curriculum to harness children's natural learning abilities. For instance, they use games and activities to increase engagement since children learn best through fun. David believes that when children are actively involved in the learning process and are taught correctly, they can learn concepts like phonemic awareness.
LCentral adopts a student-centric approach to learning by allowing children to move around and explore, encouraging peer work, and taking an active interest in children's interests. This way, introverted students can take their time to feel comfortable in class. In contrast, extroverted ones can delight in the interaction.
Children Develop Future-ready Skills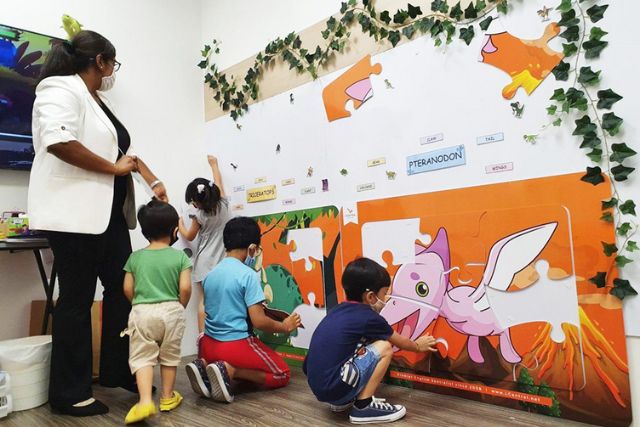 "We are not preparing children for one future, but for any future that comes along."
When we recognise that the 21st-century competencies were also the competencies that kept our species alive for thousands of years, we realise that these are the "timeless qualities". So although the core of LCentral's programme is literacy, children pick up these essential "timeless qualities" such as social communication, collaboration, and creativity through the lessons. And language is fundamental to initiating and facilitating all of that.
Through social learning, sensory learning, and digital learning, students at LCentral learn how to read, write, speak and listen effectively and how to be independent and self-directed learners.
With their constant strive for excellence, focus on children, and their proprietary LCentral 360 teaching method, our children are ready for any future ahead.
Visit us at lcentral.net.
Interview conducted by Andrina Loo.
* * * * *
Like what you see here? Get parenting tips and stories straight to your inbox! Join our mailing list here.
Want to be heard 👂 and seen 👀 by over 100,000 parents in Singapore? We can help! Leave your contact here and we'll be in touch.