Being pregnant is an extraordinary journey where emotions abound. There are happy days feeling the kicks and waiting in earnest anticipation for the big day. Then there are days when you just feel tired and slow, jostling on the train, feeling oh-so-heavy and you can't believe you have another 4 months to go…. So what are some ways to possibly lift that mood during pregnancy?
1. Exercise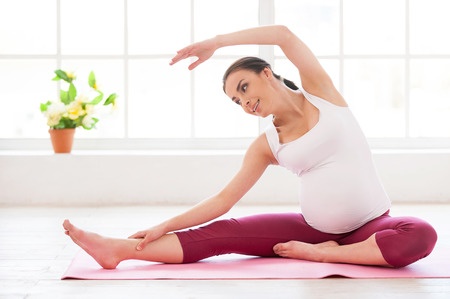 Exercise is a well-known health benefit. It improves muscle and stamina. The brain releases endorphins and protein; making you feel less stressful and more at ease. On days of exercise, the mood improves significantly and can last even on non exercise days for some people. The key is not to stretch yourself doing too much, rather it is more important to focus on the regularity of exercise. Low impact exercises like swimming and walking can keep you moving without putting too much stress on your body. This helps to keep excess weight gain at bay, improve sleep quality and circulation to the lower limbs.
2. Sleep more
Pregnancy makes the body tired. Crankiness is around the corner if sleep is lacking. Sleep is a reparative process and restores the body for another day. Some sources point to the relationship between sleep and higher positivity and lower sensitivity to negative emotions. So sleep when you can, enjoy it before the baby comes.
3. Get outside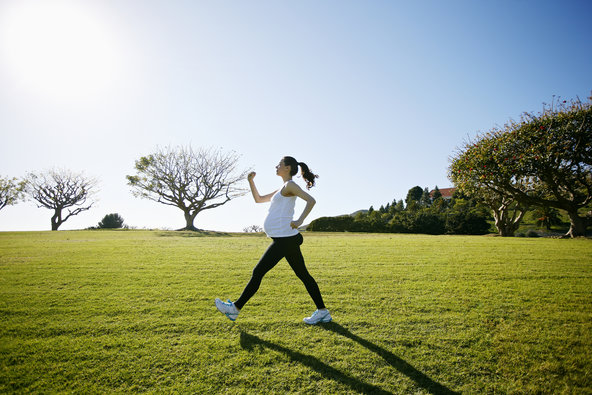 Being outdoors is certainly better than being cooped up at home. Feel the wind, look at nature, go for a stroll. Being outdoors keeps the mind in natural environments which is healthier than being within 4 walls which tends to make the mind focus on self and tasks.




4. Manage Expectations
Manage expectations of yourself as to what to accept and what you are able to do. Some things cannot be done as easily as before or as much as before. Keep things in perspective. Jot down the list of things you want to do after birth.
5. A New You
Weight gain is unavoidable. Limbs swelling, a chubbier face, a booming waist are just some of the changes. Embrace this new you! You don't have to trudge around in loose clothes or disguise your bump. Nowadays, there are plenty of flattering maternity clothes – some don't even look like pregnant wear. Complement that bump! You can enjoy pregnancy looking great too.
6. Tackle the fear
Fear of the unknown – some women fear childbirth even though they have never gone through it. It doesn't help that some mothers feel the need to share their bad experiences with you. Every childbirth is different even to the same woman, so there's no way to really predict what each birth experience is like. It may help to talk to people with positive experiences. It may be worthwhile to put down a birth plan so that you have a basic idea of what you would like to do if something happens.
7. Take things with a pinch of salt
Like it or not, there will be unsolicited advice and frequent questions from family, friends or even strangers. People will want to comment on what you should eat or do or do-next-time. Some advice is well-rooted, but don't get too affected or pressured by others' expectations of you. Talk things over with your spouse if need be. At the end of the day, you know best your baby and yourself as a parent. Reading up and making informed choices will serve to build your confidence as a parent.
8. Spend time with your spouse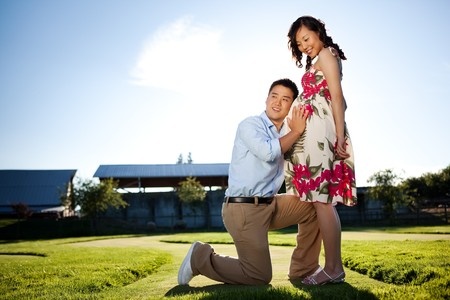 Let the romance continue even with a bump! Go on dates. Dress up prettily. Besides a mother, you are a woman too. A getaway or a time away will give you and your date that needed attention and a place to just chill.
9. Pamper yourself
Do something you enjoy. What did you use to enjoy before you were pregnant? Was there something you have been wanting to do? Go for a mani-pedi. A foot massage. A babymoon trip. Catch up with your girlfriends over high tea. The list is endless!
By Som Yew Ya.
This article was first published in The New Age Parents e-magazine.
If you find this article useful, do click Like and Share at the bottom of the post, thank you.
Like what you read and want more? Receive our latest articles and giveaways when you sign up on our mailing list here.