Pregnancy is the most crucial stage of a woman's life. Getting pregnant is coupled with body changes that prepare the woman for a new life inside her. If you are pregnant right now and you are bothered about your changes in your moods and disposition, you don't have to worry! Mood swing is a part of pregnancy. Manage your emotions and definitely, you can overcome the hassles of mood swings. You just have to follow these tips on how to cope with such change to be able enjoy your having a baby.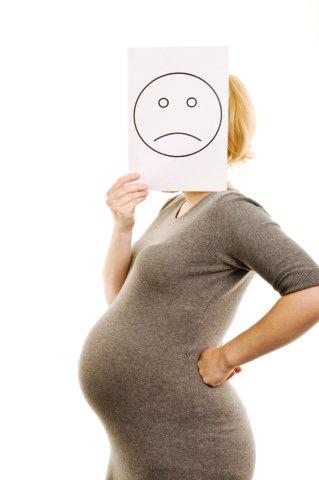 Understand that mood swings is a normal part of pregnancy. Remembering that it happens usually during the

first trimester

will help you cope with it.
Let others around you understand it too. Let them assure you that having the change of moods will not be taken against you.
Speak to your family and friends about it. People surrounding you can share their ideas on how to let you up when you feel so low.
Eat a balanced and

healthy pregnancy diet

. Take healthy foods that will work for proper body regulation. This way, you can fight back stress and depression.
Avoid elements that can harm you and your baby. Be sure you refrain from taking in unhealthy food.
Take some time out. Unwind. Get out of your old environment once in a while. Introduce yourself to new ideas and hobbies that can help you spend your leisure time more worthily.
Don't get mad at yourself for not acting normally. Stop self-blame because everything is but normal.
Share your thoughts and feelings to other expectant mothers. Talk to them about how you feel and react to your situation. Knowing their experiences will lighten the burden because you will realize that there are others who are feeling the same way too.
Exercise. Find some time for safe stretching to re-energize your body.
Sleep. Deprivation of a sound sleep is experienced by any pregnant woman. Irritability is often caused y lack of rest and sleep.
Learn to do new things. Getting pregnant is taking you away from your usual work and giving you more vacant period alone. Engage into something different like reading book series, watching television or listening to you favorite music. The internet is also one good way to forget about your mood changes.
Mood swing is not something to bother you. Find time to do sensible things and be able to cope with mood swings. Enjoy your pregnancy and look forward to the coming of the baby.
Related read Being Pregnant and Depression.
If you find this article useful, do click Like and Share at the bottom of the post, thank you.
Want more comprehensive info? Read our pregnancy e-guides here.
Like what you see here? Get parenting tips and stories straight to your inbox! Join our mailing list here.
.