You are now happily married to your lovely wife and feel that it's time to be a father! You and your wife are now expecting your little bundle of joy, to welcome him/her to the world. But remember, being a daddy does not mean you stop being a hubby to your wife!
This Father's Day, we list down 10 useful tips on how fathers can strategize and find their way to their wives' hearts during the first year of their newborn.
1. Do what you want when the wife and baby are asleep. Gaming, eating, sleeping or watching your favourite soccer game. But watch the clock! Do remember to get sufficient rest and sleep for your work the next day!
2. Psyche and de-role yourself off your work at the end of the day after work, by the lift or before you open the door of the house "I am a father and a husband, NOT a worker/engineer/teacher" then breathe and enter the house. This preparation of your mind and heart will go a long way in helping you to manage the many roles you need to take as a man!
A friend I know shares with me that for the 13 years of his parenthood, he has always spent about 15 mins to half an hour each time inside his car at his home car park and process the day and work, to de-role from his work and prep himself for the role of a husband and a father before he enters his house after work. By doing so, it helps him to mentally prepare for what's ahead in the house – possibly a tired wife, cranky kids, a messy house or kids who miss their father and wants all of his attention.
3. Discuss the roles and duties you would take (household and caring for a baby) so that duties are clearly defined. Some suggestions that may impress her:
Bathe the baby when you are home
Be the diaper changing machine
Washing the dishes. I always feel very loved when my dirty dishes suddenly disappear from my sink! It's like MAGIC!
Washing her breast pump and milk bottles and sterilising them at the end of the day
Take the first-morning duty before you head to work, to change the baby's diaper and making him/her happy before he/she is passed to mummy for milk
Feed the baby at certain times of the day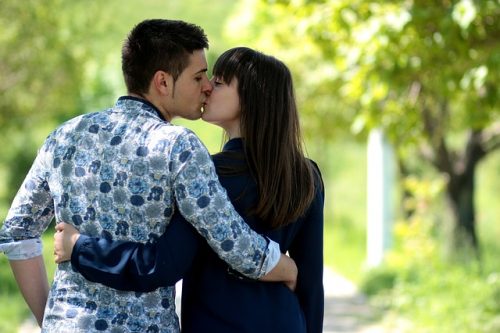 4. Manage expectations and roles before the arrival of your child such as the standard of cleanliness of the house, and trusting you as the father to care for the child.
5. Give overflowing words of praises, encouragement and affirmation to your wife. This period of time can be a very sensitive period for her where her hormones adjust after an episode of long strenuous delivery and she is also trying to find her footing in managing her emotions and maternal instincts for the child. She may also be going through mild post-natal blues, so do keep an eye out for her!
6. Have a beer to calm your nerves down, not to get drunk, before delivery or during nights when the baby is asleep.
7. Set aside "couch times" (without the TV and phones) like chatting times with your wife and find out how she's doing daily or weekly. Couch times can be as short as 5-10 mins and as long as you want. These 5-10 mins that you grant her go a long way for you to do what you want later!
8. If you can, always try to complete your duties before your wife gets to them. Complete the task at hand then you can have the rest of the time to do what you want to do during the next baby nap.
9. Plan for a few hours out once a week on your own or with your friends to do non-baby things, and let your wife have her own time out too! That will keep her sane, which will also make you sane!
10. Seek out babysitters so that you can plan for dates with your wife on a monthly basis. A young mom I know started a WhatsApp group named "Super Babysitters" with all the potential babysitters from her network, of course with their approval! She uses this group to update them about her 8-month-old child and also seek babysitters when she needs help and time-out.
By Yvonne Chee.
This article was first published in The New Age Parents e-magazine.
* * * * *
Like what you see here? Get parenting tips and stories straight to your inbox! Join our mailing list here.
Want to be heard 👂 and seen 👀 by over 100,000 parents in Singapore? We can help! Leave your contact here and we'll be in touch.