Pain is one of the most common symptoms that any pregnant woman will report when they see their obstetrician. Whilst most pain symptoms are not serious and may be caused by a backache, reflux, gastritis, ligamentous pull, there are serious conditions that may cause pain.
Dr Ben Choey tells us the pains and symptoms not to ignore.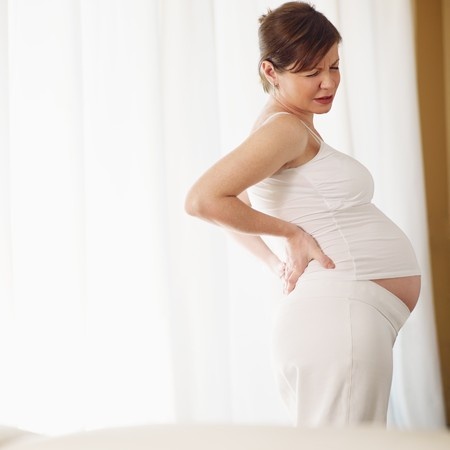 1. Upper abdominal pain may be caused by liver inflammation secondary to pre-eclampsia, a serious condition that occurs during pregnancy manifesting as elevated blood pressure, protein in the urine and upper abdominal pain.
2. Lower abdominal pain is most frequently caused by ligamentous strain. Pain arising from ligamentous pull typically improves whilst lying flat and gets worse whilst walking.
If more severe and constant pain occurs on either side of the pubic bone, an ectopic pregnancy must be excluded if there were no previous scans to document the position of the fetus. Ectopic pregnancy is a dangerous condition in which the embryo implants within the fallopian tube. This can cause massive internal bleeding and hypotension, threatening life.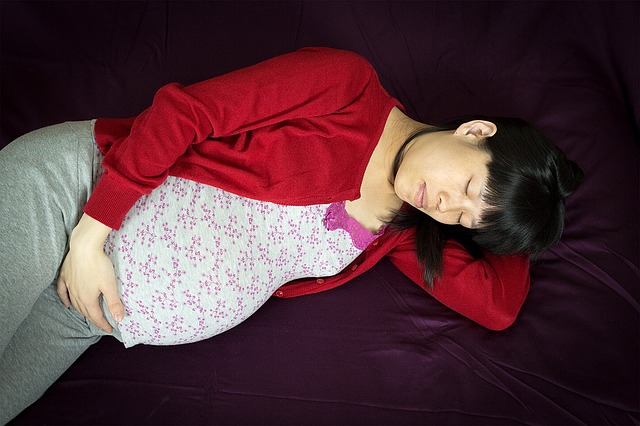 3. Rhythmic pain in the abdomen
May mean preterm labor.
4. Vaginal bleeding
Vaginal bleeding is a very common symptom in pregnancy. There are numerous possible causes that can cause vaginal bleeding. In the first trimester, a small amount of vaginal spotting may be caused by the implantation of the embryo. It may also be due to miscarriages (threatened miscarriage, missed miscarriage). Ectopic pregnancy can present as vaginal bleeding and abdominal pain. An ultrasound scan should be able to distinguish the various causes.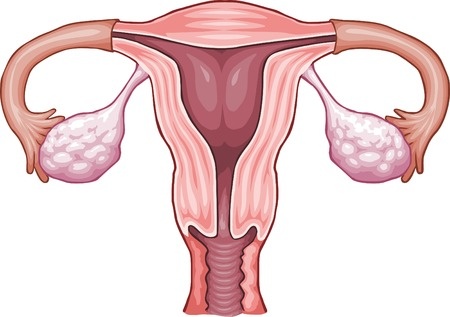 In the later part of pregnancy, bleeding can be due to more serious problems. These include preterm labour, low lying placenta and placental separation. Do not forget the occasional cervical cancer during pregnancy presenting as abnormal vaginal bleeding.
5. Decreased fetal movement
Fetal movement is subjective and if you feel that your baby is moving much less, consult your obstetrician as soon as possible. Fetal movement does not reduce the nearer term.
6. Fever
High fever due to respiratory tract infections, urinary tract infections (kidney infections) or other infections may be detrimental to the baby's health.
7. Headache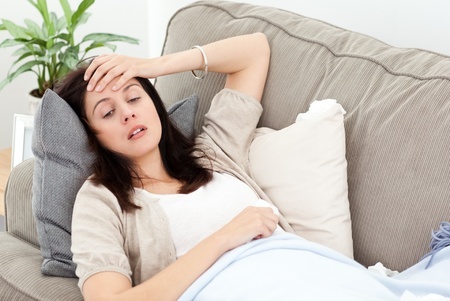 Whilst common headaches can occur during pregnancy, serious conditions such as pre-eclampsia can manifest as headache in the later part of pregnancy. Pre-eclampsia is a dangerous condition and requires immediate medical attention.
8. Urinary Tract Infection (UTI)
Experiencing frequent urination, painful urination or fever associated with loin pain may be a symptom of urinary tract infection. This condition requires treatment with antibiotics as the untreated condition may lead to more serious kidney infection, premature birth, growth restriction and miscarriage.
9. Vomiting
Some women develop severe nausea and vomiting (known as hyperemesis gravidarum) in the first trimester of pregnancy. This may lead to dehydration and requires intravenous hydration. Severe cases may need hospitalization.
10. Itch
Dry skin can often result in your skin feeling itchy. However, if the itch is very intense and occurs predominantly at night, beware of this condition known as obstetric cholestasis. The latter condition occurs late in pregnancy and triggers intense itching, usually on the hands and feet. Whilst there is no long-term risk to the pregnant woman, it can be dangerous for the fetus. Early delivery may be necessary to avert the risk of stillbirth.
Pain Alert!
According to a survey commissioned by GlaxoSmithKline (GSK), 1 in 3 Singaporeans is reluctant to treat their pain. Did you know that unrelieved pain affects people's quality of life and relationships with others?
"Pain, be it muscle aches or joint pain, can affect a person's quality of life and relationships with their loved ones, so this is an important issue to address. There's an opportunity here to educate pain sufferers on the options available to them so that they can make the right choices quickly and with confidence." said Dr Alex Yeo, President of the World Institute of Pain (SEA Chapter) and Past President of the Pain Association of Singapore
By Dr Ben Choey, Obstetrics and Gynaecology Specialist.
A gynaecologic surgeon who has been committed to women's health for more than 10 years, Dr Choey obtained his Master of Medicine (O&G) and became a member of the Royal College of Obstetricians and Gynaecologists (United Kingdom) in 2007. He was also appointed Clinical Tutor in Yong Loo Lin School of Medicine and Duke-NUS Graduate Medical School.
*Update: Dr Ben Choey is no longer with SBCC Women's Clinic
This article was first published in The New Age Parents e-magazine.
* * * * *
Like what you see here? Get parenting tips and stories straight to your inbox! Join our mailing list here.
Want to be heard 👂 and seen 👀 by over 100,000 parents in Singapore? We can help! Leave your contact here and we'll be in touch.