Singapore is slowly looking towards widening opportunities for students to discover their interests and talents. The recent Primary School Leaving Examination (PSLE) revamp of its scoring system is one such move.
We ask Ms Isabelle Loo, Founder and Director of Actualyse, an ex-educator and a Senior Education Officer with the Ministry of Education, on how parents can groom their child's interest from young.
What can I do to support my child's ever-changing interests?
Give them a wide exposure. With different exposures and new experiences, your children discover and re-discover what they really like. Encourage them to explore different genres of activities. By exposing your child early in life to activities from a wide range of genres, they will be able to discover what they are good at, and what they enjoy and like.
You can use Professor Howard Gardner's theory of Multiple Intelligence as a reference for a start. Professor Gardner believes that everyone is talented and possesses one or a few more intelligence. There are 8 in total: logical, linguistic, naturalistic, kinaesthetic, interpersonal, intrapersonal, musical and visual-spatial.
I would encourage exposing the child as much as possible before the age of 11 before the school work gets too heavy. The child's brain will develop faster with the stimulation he is getting too.
⇒ Related Read: How to get your child interested in Science
Besides academic abilities, what other traits can I identify in my child that will be useful during their developmental years?
Every child will have his own talents and strengths. We only need to expose the child to many genres of experiences to grow these talents. However, it is important to bring up other people's strengths and talents as well, to let them know that each person has different traits and strengths. This will help open your child's mind; allowing them to see a person objectively and accepting them as who they are.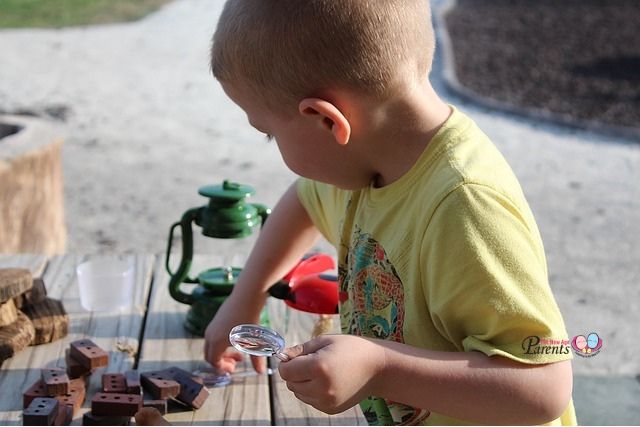 Traits can be a double-edged sword. Let your child be aware of the pitfalls of their traits. For example, a determined person can be a stubborn person. A fast worker may be an impatient person. A careful child may be handicapped in venturing into new experiences. A child with high self-esteem may be easily hurt in life's many falls. We need to teach children how to manage emotions for the traits they have.
⇒ Related Read: How can we teach our children to be happy?
My child's interest is very 'specialised' and uncommon. Should I steer him towards a more common interest?
There is a future for all interests, be it a job, or starting a business in a highly specialised area. Rather than deciding the skills a child should develop towards a career, turn it the other way round. Be child-centric, start with the child and his interest first.
This article was first published in The New Age Parents e-magazine.
* * * * *
Like what you see here? Get parenting tips and stories straight to your inbox! Join our mailing list here.
Want to be heard and seen by over 100,000 parents in Singapore? We can help! Leave your contact here and we'll be in touch.