Happiness is not a result of our external circumstances but a product of our own mental, emotional and physical habits.
Habits that help to cultivate happiness include:
How we think and feel about the world
Healthy actions or routines that makes you handle what life throws you with grace and ease
Developing character traits such as self-control, wisdom, courage, compassion and honesty
The Art Of Happiness: Develop 'Happy' Habits
1. Show your child how to regulate their thoughts and emotions
Being mindful about how we feel, expressing our feelings truthfully and appreciating our connectedness to each other and for life, all these are useful qualities to model for our children to learn from.
For example, if you are coming home angry from a bad day at work and your child is asking you to spend time with them since exams are over, it would be good for you to communicate who you are directing your anger to and share with your child that you need your space to calm down for a while before you can be playing with them.
From this, your child learns to accept your emotional state and responses, instead of reacting impulsively. They will begin to learn appropriate strategies for getting what they want and develop problem-solving skills in social interactions and relationships.
2. Cultivate fun and find joy in everyday things in life
The more genuine we feel about life and ourselves, the happier we are. Not to mention the moods of those around us would naturally be uplifted! Openly discuss your likes, interests, hobby, passion and joyful experiences with your children, and listen to theirs too! When approaching the weekends and holidays, inject surprises by doing something out of your comfort zone and create joy from exploring new activities and destinations to bond with your family.
3. Support them in embracing any loss and pain
Life is not always a bed of roses and full of joy. We have reasons to grieve and be sad. As adults, we need to acknowledge the uncomfortable sensations and feelings that come with these experiences of pain or loss so that our children can learn to be open to their own sad or negative emotions.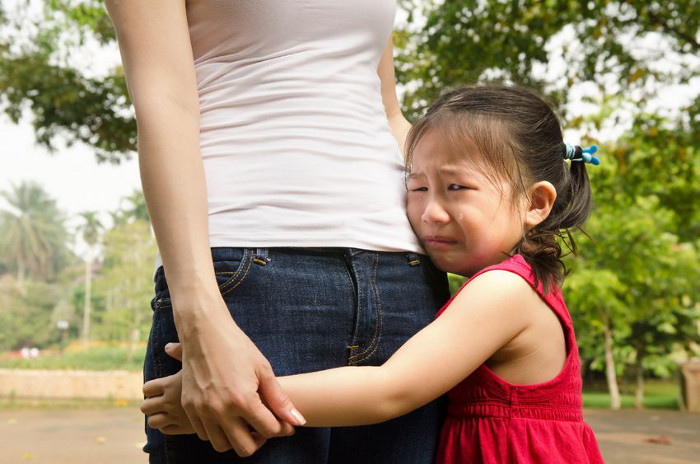 Pretending, dismissing and suppressing this range of emotions and not giving time and space to grieve will only make it harder for you and your child to relate with themselves and others, develop resilience and deepen their ability to receive love and joy.
4. Help them find ways to contribute to others meaningfully
As parents, it is important to expose your child to ways on how they can make a positive impact on someone's life. Only when they have identified their own strengths and talents, they can take this wonderful opportunity to develop their self-concept and self-worth. This developed their confidence to contribute back to the betterment of their family, community and society.
Contributed by Sid Hamid, Consultant Occupational Therapist and Founder & Director of Oxytoseen Pte Ltd.
Sid Hamid is a Consultant Occupational Therapist and Founder & Director of Oxytoseen Pte. Ltd. He has more than 10 years of clinical experience as a consultant occupational therapist and is a transformational coach, author, speaker and trainer. He has dedicated his life's work to unearth the hidden potential of children with diagnosed or undiagnosed learning, behavioural and performance challenges.
This article was first published in The New Age Parents e-magazine.
* * * * *
Any thoughts after reading this article? Please feel free to leave us your comments!
Like what you see here? Get parenting tips and stories straight to your inbox! Join our mailing list here.