Art helps to bring out that spark of creativity in children. It also encourages them to express themselves, making it a very enriching activity.
If you're looking at honing your child's artistic talents, you can consider the following art enrichment classes in Singapore that we have compiled!
1. Tree Art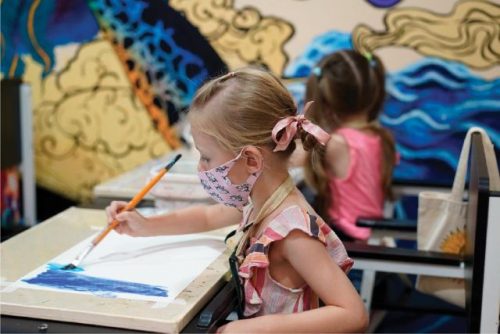 Founded in 2015, Tree Art develops international art courses for children. It's not just any ordinary school for art enthusiasts, but a place where creativity and innovation thrive. Different themes are implemented for every lesson, in order to trigger students' creativity and imagination in creating an original artwork.
Students are exposed to various kinds of drawing mediums such as gouache, water painting, pastels and the like. They are encouraged to develop their own unique artistic style too.
For more information, visit Tree Art.
*******************************
2. ARTARY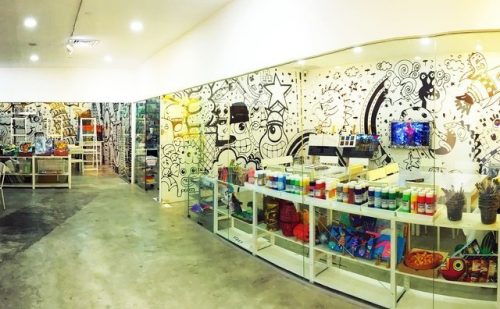 Photo credit: ARTARY Facebook
ARTARY is a children's art school that offers a Fine Art curriculum developed to help students achieve Expert Achievement Levels set out in MOE schools. Students will be exposed to varied artworks, exercises, videos, songs and games and they will uncover unusual approaches to colours, compositions, perspectives and material choices.
ARTARY encourages conventional and unorthodox attitudes towards art, achieving the right balance between essential training and individual expression. Classes are available for children as young as 3 to 14 years old.
For more information, visit ARTARY.
*******************************
3. heART Studio
heART Studio is not just about art. Age-appropriate activities are designed to engage and inspire and to cultivate creativity. In heART Studio, children will be able to explore various kinds of medium and learn new things each week.
They believe in providing quality art education for all students to gain mastery in making art, to nurture their creative potential and to cultivate a community of artist and art lovers of all ages. HeART Studio supports inclusivity and opens its door to children with special needs.
Read more about the founder's teaching philosophy here.
For more information, visit heART Studio.
*******************************
4. Da Little School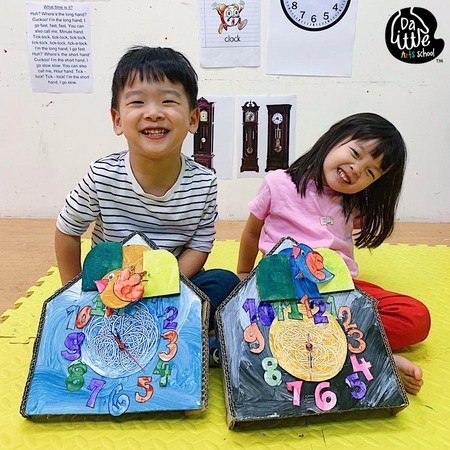 Photo credit: Da Little School
Da Little School is a premium arts school in Singapore that exposes children to different art forms such as dance, music, visual arts and language skills through their arts-based approach curriculum. The Da Arts programme is a developmental programme that helps enhance children's creative talents and aesthetic sense.
They have dedicated art programmes for young children from:
– 2.5 to 4 years old (Book Explorers)
– 4 to 6 years old (Little Crafters)
– 7 years old and above (Master Artists)
*******************************
5. ARThaus
Photo credit: ARThaus Facebook
ARThaus Singapore strives to create a space for both adults and children to express themselves freely through art.
They have developed a personalised programme for young kids aged 5 to 7 years old. The programme brings them through the specifics of watercolour and acrylic painting, charcoals and pastels used for drawing.
Through the programme, students will understand the basic techniques and application of each medium.
* * * * *
Running a service or business targeted for parents? Reach out to a wider audience in our Best Enrichment Classes compilation. Leave your contact details here and we will get in touch with you.
Stay in touch! Subscribe to our Telegram here for all our latest updates.