As a tropical country, Singapore has one of the highest levels of humidity throughout the year. Typical monsoon periods are from November to January and see humidity levels shoot up to even 90%. Beyond the still air and high temperatures being uncomfortable to live with, the high humidity causes issues such as mould growth in homes, musty smells and odours for clothes and bags, mildew and fungi, and even paint peeling off buildings.
Here is where dehumidifiers come in super useful! They remove moisture from the air when it gets too humid and helps prevent humidity damage to clothes, bags, furniture, and buildings. Check out this list of 8 of the best dehumidifiers that you need for your home!
1. Sterra Sun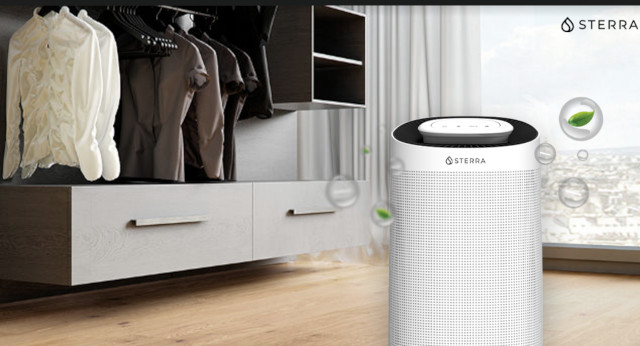 With 4 humidity settings – Sterra Sun removes unwanted moisture in the air efficiently to effortlessly lessen your sticky, sweaty days and protect your health and home against moulds.
Removes up to 12L of moisture in the air daily – equivalent to 24 bottles of 500ml mineral water.
Starves molds, mildew and fungi to minimize their growth so they don't trigger allergies or damage your belongings, ceiling, walls, wardrobes, books, etc.
Helps pets cool down due to high humidity which can cause overheating.
Convenient to use – with a timer you can easily set and Auto-Stop Technology so it shuts off when the tank is already full of water.
Perfect for rooms and spaces of up to 30m².
Saves space – takes up less than 1ft² of floor space only so it doesn't cramp rooms.
Price: $349
Get yours here!
*******************************
2. EuropAce 3-IN-1 EDH 6601S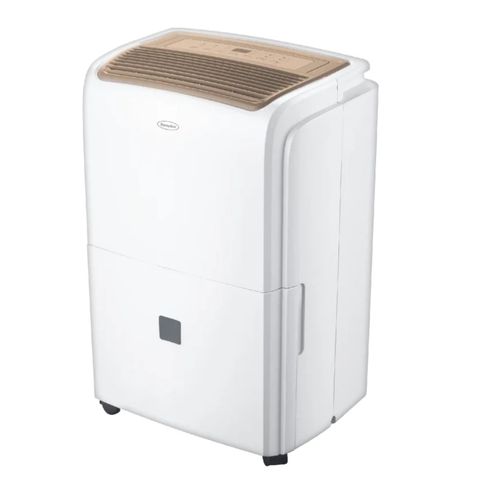 The perfect dehumidifier for large spaces of up to 96 square meters, its capacity works even in commercial spaces.
Has an air purifier and laundry mode – laundry mode will dry clothes while keeping them fresh and fragrance.
LCD control panel with preset on/off timer and auto power off/defrost.
3-step air purification (pre-filter, silver ion and carbon charcoal filter) to remedy moisture issues.
Water tank full indication and continuous draining option.
Rose gold edition.
Price: $599
Get yours here!
*******************************
3. Novita ND2000 PuriDry 2-in-1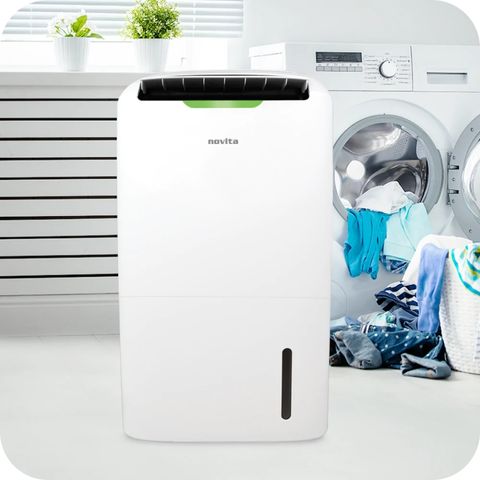 Equipped with HEPA Air Purification, Novita's ND2000 can dehumidify and purify the air at the same time.
Can remove up to 20L of moisture throughout the course of the day.
Moisture control in a space spanning up to 50m² and maintain comfortable relative humidity level to safeguard valuables.
Quick and effective drying of wet laundry indoors – water from damp garments is drawn into the unit and condensed into water droplets.
PuriPRO filtration system to tackle airborne allergens, germs, and unpleasant odours so you can breathe in a clean and allergen-free environment.
Built-in semi-permanent ionizer produces millions of negative ions to eliminate airborne allergens and germs.
Price: $599
Get yours here!
*******************************
4. Midea 16L MDDF-16DEN7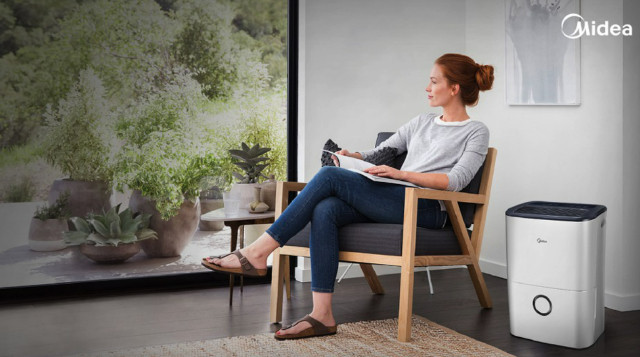 Midea's low noise design dehumidifier is a good 2-3 DB lower in noise compared to come other models on the market.
Pre-set Timer – can be set to start and stop at any point in time.
Auto Mode Switch – Smart Switching between different modes.
Smart Dehumidifying – automatically controls room humidity in a comfortable range.
Ionizer – special ionizing effect to strengthen air clearing.
Auto-Defrost and Overflow Protect – functions even in low temp.
Auto restart – if the unit breaks off unexpectedly due to the power cut, it will restart with the previous function setting automatically when the power resumes.
Price: $319
Get yours here!
*******************************
5. Xiaomi Derma Mini
Small and lightweight, this Xiaomi dehumidifier is one of the more portable and affordable ones on the list.
No Consumables – recyclable dehumidification without consumables, environmental protection.
360° Comprehensive Moisture Absorption – 360° comprehensive moisture absorption, wet and dry visualization window, suitable for multiple spaces.
Long Lasting Moisture Absorption – 600g large-capacity dehumidification particles, only need to heat and dry for 12-15 hours, it can last 2-3 weeks all-weather moisture absorption.
Wet & Dry Visualization Window – transparent visualization window, dry and wet state at a glance, magic moisture absorption beads can automatically change color when wet, orange beads absorb water and change dark green.
Multi-space Application – Deerma Mini Dehumidifier uses a cylindrical body, dense dehumidification hole 360° large area around the fuselage, increasing the moisture absorption area, 385m² wide range improves the efficiency of moisture absorption.
Price: $29.90
Get yours here!
*******************************
6. LG PuriCare
LG PuriCare's dual inverter compressor is effective in energy-saving, has strong performance, is low noise and is extremely durable.
Smart Efficiency – according to the humidity, the dehumidification intensity will be automatically adjusted, making the indoor environment dry and comfortable.
Strong performance – up to 30L daily dehumidification capacity, which is equivalent to 120 pieces of 250ml bottled water.
Less Noise – 33dB low noise operation, your sleep will not be disturbed even when used at night.
Bacteria-free with nano ions to effectively remove harmful substances such as airborne bacteria, etc.
Easy monitoring and control with LG ThinQ – check anywhere and anytime through the ThinQ™️ App.
Speedy Dry with Shoe+Closet hose to prevent moisture build-up and mildew.
Price: $699
Get yours here!
*******************************
7. LifePro DH70
An all-powerful dehumidifier with 8L capacity, suitable for both residential and commercial use from 50 to 180 square meters of space.
Triple layer purification – negative ion generator, activated carbon mesh, grid fence.
Multi-angle adjustment with dust-proof design – enhanced air circulation and auxiliary drying clothes.
Touch panel for fashionable and easy control.
8L tank – large capacity water storage, visible water level, electronic monitoring, automatically shutdown when the tank is full.
Continuous drainage so there is no need to pour out the water.
Price: $699
Get yours here!
*******************************
8. Philips Series 5000 2-in-1
This powerful dehumidifier has been thoroughly tested to eliminate moisture quickly and reliably.
5 fan speeds and automatic settings deliver the performance and comfort you choose.
A smart humidity sensor monitors the air and allows you to pre-set the humidity at your preferred level: 40%, 50%, 60%, 70% or 80%.
When using the dry laundry mode, simply hang up your clothes and position your dehumidifier at a distance. The appliance operates under the highest fan speed to reduce the time needed to dry laundry indoors.
Equipped with a HEPA and pre-filter to capture ultra-fine particles as small as 0.02 microns.
VitaShield technology captures aerosols including those which may contain respiratory viruses.
Price: $839
Get yours here!
By Jasmine Chua.
* * * * *
Like what you see here? Get parenting tips and stories straight to your inbox! Join our mailing list here.
Want to be heard 👂 and seen 👀 by over 100,000 parents in Singapore? We can help! Leave your contact here and we'll be in touch.